How to Retrieve Contacts from Lost/Stolen Android?
by Sophie Green Updated on 2022-09-14 / Update for Android Recovery
Our phones are ideal for keeping contact information, but what happens if those contacts are lost? Getting one's contacts back on previous cellular phones was nearly difficult. Fortunately, we live in the age of Android phones, which makes it much easier to recover contacts from lost Android phone. Contacts can be lost for various reasons, the most common of which are theft, loss, or physical damage to your device. Aside from accidental contact loss, factory resetting your device and upgrading your mobile's operating system can remove your contact data.
For this reason, losing contact information for family, friends, and work is inconvenient and can lead to major problems. So, if you're in this situation and wondering how to recover lost contacts on an Android phone, this post is for you. Continue reading for full instructions on how to restore lost contacts from a lost or stolen Android phone.
Part 1: Important Tips: What Should You Do First If Your Phone is Lost/Stolen?
A lost phone, theft, or damage means losing a vital tool and losing important contacts, images, and data, including your bank account information. And everyone has experienced such a disaster more than once in their lives. Let's examine the procedures you should take when your phone goes missing.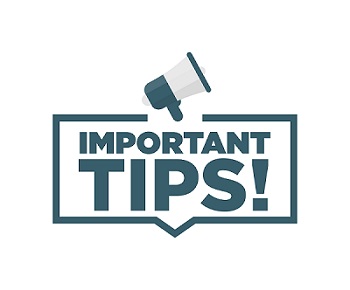 Erase your Android remotely: The first and most important step should be to remotely erase or lock the stolen or lost smartphone, eliminating the possibility of a third party accessing your personal information. The path is determined by the operating system of one's device. Sign in to "com/Android/find" from any web browser with your existing Gmail account and select "Secure Device". Then, replace the old password with a new one.
Contact your network provider: If your phone is stolen and the person tries to use it, there may be some data usage. So, contact your wireless carrier or go to a nearby store of your provider as soon as possible and ask them to suspend your cellular service. You can also get a new connection with the same contact information. Your service provider can deactivate the device and potentially destroy your personal information.
Don't hesitate to get in touch with your bank: Because everyone uses online banking in the digital age, the prudent thing to do as soon as your phone goes missing is to notify your bank and request that all mobile transactions be suspended. If you have a credit card, contact your bank and commence the credit card cancellation process before applying for a new one.
Part 2: How to Retrieve Contacts from Lost Android Phone?
Way 1: How to Retrieve Contacts from Lost Android Phone with Google Account?
How to recover contacts from a lost Android phone with a google account? If you've already linked your Google account to your device, recovering contacts from a lost Android phone is rather simple. You must also enable the Backup and Restore option on your phone to retrieve your lost contacts. If this function was enabled on your lost Android phone, then follow the instructions below to learn how to retrieve contacts from a lost Android phone:
Open Settings and then Google on your new Android phone.
Look for the "Restore Contacts" option under the "Services" menu. You can access the "Restore Contacts" option on certain devices by going to Google > Setup and Restore > Restore Contacts.
You must now pick the Google Account associated with your misplaced Android phone. If you don't want your contacts to be stored on either of these, uncheck "Device Store" or "SIM Card".

To finish restoring contacts, hit the "Restore" button.
Way 2: How to Recover Contacts via Gmail Account
How to restore contacts from lost Android phones? If your device is synchronized with your Google account, you can use Gmail to recover deleted contacts from your Android phone. If the first method does not help you restore Android contacts, you can attempt this method to recover all of your lost contacts. Keep in mind that you can only recover contacts that were deleted within the last 30 days.
Here's how to get a backup of your Gmail contacts:
Sign into Gmail using a web browser on your PC to restore contacts.

Select "Contacts" from the "Gmail" drop-down menu in the top left corner of the screen.

You'll now see a list of contacts that Google has associated with your account. Select "Restore contacts" after clicking "More". It will open a popup window where you may choose a backup restoration period from a list. The date can be set back up to 30 days.

Click the "Restore" button. Gmail will restore your contacts to their previous condition at the specified time.
Part 3: A Warm Tip for You: Backup Android Phone to Google Drive
Backing up Android phone to Google Drive is always a good choice in case the phone is lost or stolen so that you can easily restore all the backup data to your new Android phone. Below are the steps to back up the Android phone:
Unlock your phone, then go to Settings > System > Backup.

Click the "Back up to Google Drive" button. If the button is green, you can skip this step.

If you have multiple Google accounts on this device, click "Account" and select the most common one instead.
Scroll down to the "Active backups" section to view a list of items that have been backed up or are waiting to be backed up, and you can click on any item to fine-tune it.
Tag "App data" and enable "Automatic restore" before returning to the backup window. To access the Google Photos backup options, tap "Photos & Videos".
Return to the top of the page and select "Back up now".
As in the above steps, the Google Drive backup Android procedure is now complete, and the Android cloud backup (containing contacts, photos, videos, app data, settings, and so on) will be saved to Google Drive. You can restore your Android phone via Google Backup if you wish to reset your phone or set up a new Android phone device.
Part 4: Also Know: How to Recover Contacts from Google Drive
It is far too soon to abandon your Android phone if you have just lost your data and contacts! Tenorshare UltData for Android has years of industrial experience in data recovery and has now been integrated with Android scanning technology, which supports many devices.
How to recover contacts from lost Android phone? You can recover any form of data from deleted messages, lost images, movies, and so on with the Tenorshare Ultdata for Android Software. No matter what condition your phone is in, whether malfunctioning, virus-infected or severely damaged, Tenorshare UltData for Android can help.
Features:
Recover contacts from lost phone without rooting it.
Recover Deleted WhatsApp messages on Android without a backup or root.
View and download WhatsApp backup files from Google Drive.
Recover data from WhatsApp Business, including documents, videos, and photographs.
Recover deleted WeChat messages, contacts, pictures, and more from Huawei and Xiaomi (China) devices.
The industry's highest data recovery success rate Support for over 6000 Android smartphones and tablets, including models from Samsung, Huawei, Xiaomi, OPPO, and Moto Z, among others (Support Android 12)
Steps:
It's also possible to download or recover your Android data from Google Drive by following the methods outlined below.
Choose the "Recover Google Drive Data" feature.

When you're signed in to Google Drive, select the "Recover Device Data" option.

Select File Types and Start Scanning

You will now see a list of backups for your devices that can be restored from your Google Drive account. All file types are selected by default. You can choose the type of data you want to recover. Then, click "Start" to scan backup data from Google Drive.

Preview and Download Google Data

When the scanning is complete, click "OK". Google contacts, messages, calls, calendars, and saved Wi-Fi credentials (SSID and passwords) will all be presented by category. You can see them before you recover. Select the files you wish to restore from Google Drive and click "Recover".

Tip: You can use the built-in viewer to view and search for a specific Google contact or message. Type a portion of the words you're looking for into the search box.
Part 5: FAQs about Contacts in Android
1. How to Find the Synced Contacts on Google?
Go to your Google account settings and pick "Contacts" to find your synced Contacts. You'll see a list of all of your synced contacts there, as well as the option to add or remove people from your account.
2. How to Recover Contacts without Backup?
There are a few options for recovering your contacts without a backup:
Export your contacts to a CSV or Excel file before importing them into a new email account.
Use a service like Contacts Plus or Restore My Info to recover your contacts.
To recover your data from a hard drive, flash drive, or another storage device, use data recovery software such as Tenorshare Ultdata for Android .
The Final Words
Since the global expansion of the internet, the use of Android phones has expanded rapidly, becoming an integral part of our daily life. We get so caught up in all the great aspects like social media, gaming, and taking pictures that we forget that contacts are the most important information in a device. Although managing contacts appears to be a simple task, it is not. Not to speak of retrieving contacts from lost Android phone. Hope you know how to recover contacts from lost Android phone after reading the post.