"I hear warnings of virus and malware threats for smartphones, let alone hacking. I see that security software companies are offering software for Android and is there an anti malware App for the iPhone?"
- Apple Community
Although, Apple claimed that it designed the iOS platform with security at its core and you don't need antivirus software for your iOS device. Many users still want an antivirus app for iPhone to add an extra layer to the security, thus can protect all their data like ATM details or banking details or some other crucial information from hackers. Here we will share the top 3 iPhone virus scan software to protect your iPhone from unwanted threats.
Top 1: Avast SecureMe
Avast SecureMe is a VPN service that protects you from data theft by using a virtual encryption 'tunnel' to secure your internet connections. As we know an unsecured Wi-Fi network may transmit your private data. Your personal photos, financial data and everything you send, search, download or upload can be easily captured and exploited by cyber-thieves.
When using Avast SecureMe, you'll get a notification if a Wi-Fi network is unsecured or if there are any threats.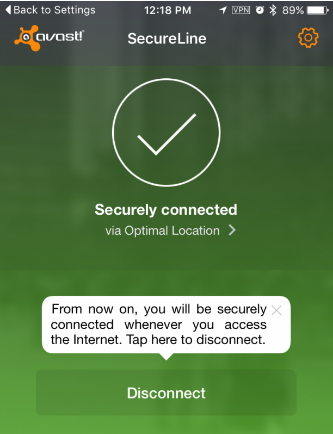 Top 2: McAfee Mobile Security for iOS
McAfee is one of the biggest names in the virus protection industry. McAfee Mobile Security for iOS will notify you about ongoing security bugs and protects your iPhone from the unsecured website if there are any harmful issues found, protect your personal data using a secure PIN, take secure photos from within the app with auto file encryption, track your lost iPhone or iPad or trigger an alarm from your watch to locate it quickly.
Free Download McAfee Mobile Security for iOS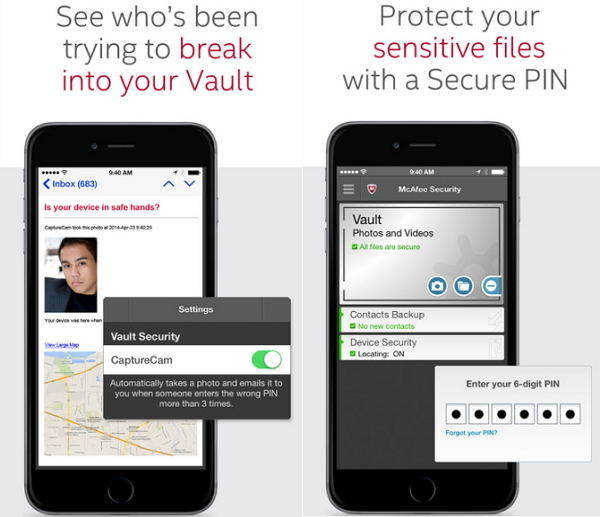 Top 3: Norton Mobile Security
Norton is also a brand name in antivirus software arena. Norton Mobile Security application is one of the most powerful and effective antivirus app for iPhone. This app is able to detect unsafe app from your installed iPhone device and protects you from cyber criminals, protect you unsafe website browsing with its Safe Browsing feature and alert you from the harmful website including fishing or malicious links.
Moreover, with it, you can remotely locate your phone from any place with an Internet connection or set off an alarm on your lost device.
Free Download Norton Mobile Security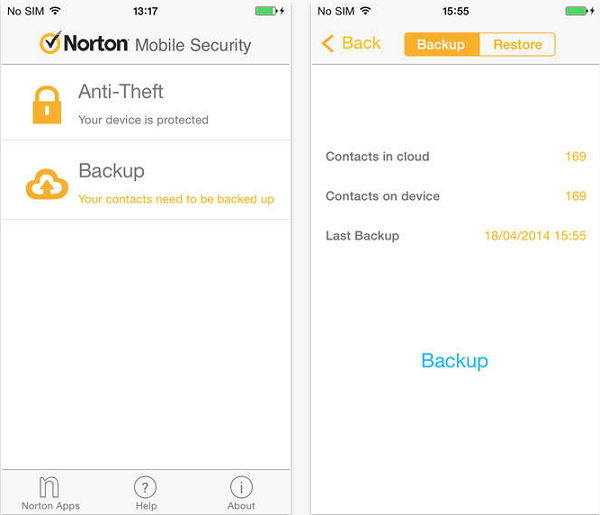 The Best Security Protection for iPhone - Tenorshare iCareFone Pro
As per current digital market is heating up for security issues, we should be much aware of security for iPhone to protect our personal data. We have seen so many privacy leaking events like iCloud photo leaking. Adding an extra layer to the security is always important. This is what Tenorshare iCareFone Pro app makes for. Tenorshare iCareFone Pro app for iOS can encrypt your private photos with your fingerprint and protect them from others.
Moreover, the "Safari Content Blocker" on Tenorshare iCareFone Pro will help you block banners, web kit, popups, layer, redirection ads in Safari, which can purify your Internet environment and stop malicious sites stealing your private data.
Download Tenorshare iCareFone Pro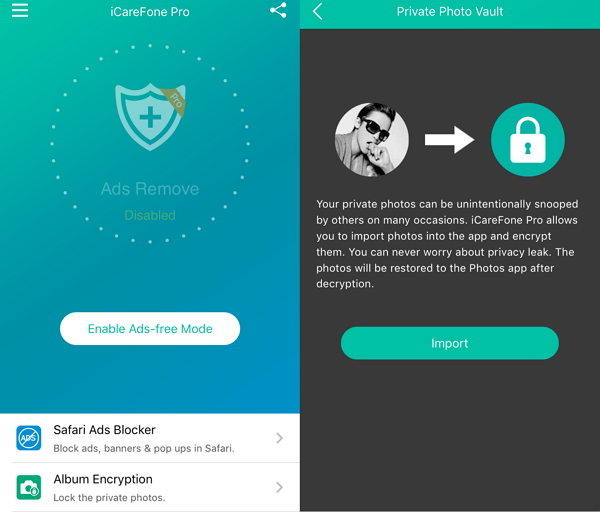 That's all for this article. Now you can choose the best iPhone virus scan software for yourself. If you have any other recommend antivirus app for iPhone 7/7 Plus/6s/6/5s/5, please share them with others at the comment area.
Free Download
For Win 10/8.1/8/7/XP
Secure Download
Free Download
For macOS 10.13 and below
Secure Download
Related Articles
comments powered by