Concerns and Fixes for the Safety of iCloud Backups
by Jenefey Aaron Updated on 2019-07-25 / Update for Mobile Security
iCloud by Apple allows you to upload and access your data on the cloud. Just like others, you may be concerned about the security of your data as it is uploaded to iCloud. There are a few apps like Spyzie that spy iPhone through iCloud and we're sure you don't want that to happen with your iPhone.
Fortunately, there are a few ways to increase iCloud backup security and the following guide shows those ways for you:
1. Create a Strong and Secure iCloud Password
If you have an iCloud password that can easily be guessed, anybody with some basic skills will be able to get access to your iCloud backups and can view all your data. To prevent that, it's suggested that you create an extremely hard to crack password for your iCloud account. This will prevent people from being able to guess your password and they will fail in all their attempts.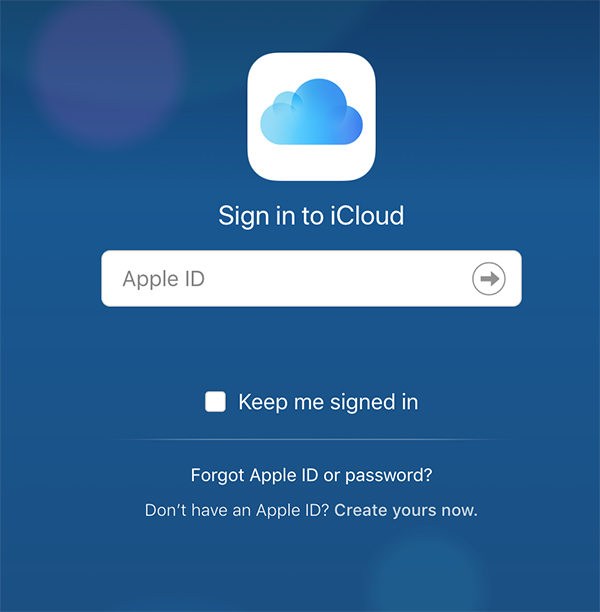 This is one single advise you should put into action before you go ahead and upload a backup of your iPhone onto iCloud's servers. If you can't think of a strong password by yourself, use an online password generator to help you with that. There are a lot of those that help people create strong passwords with combinations of characters and symbols.
2. Enable Two Factor Verification
In two-factor authentication, when someone tries to get access to your iCloud account, one of your logged-in device will generate a code that will need to be entered to access the account. If the person can't get the code, they can't get into your account and thus your account remains secure.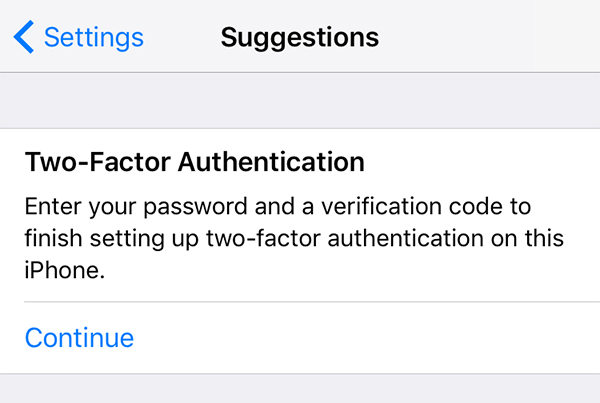 It's quite easy to enable two factor authentications and it can be done from the Apple's website after you have logged-in to your account. If you have been uploading a lot of confidential content, it's important that you enable this feature to add an extra layer of protection to the security of your account.
3. Disable Find My iPhone
Some hackers can spy on iPhone using Apple ID and so it is advised that you disable the Find My iPhone feature on your iPhone to prevent sharing your location data.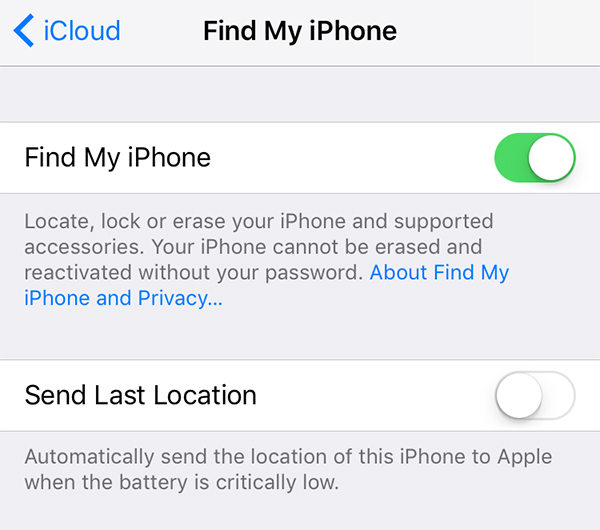 It's fairly easy to turn the feature off on any iPhone and a full guide showing how to do that can be accessed here.
4. Backup Your iPhone Locally without an Apple ID
There's a way to backup iPhone without iCloud and it saves the backup locally on your computer for you to access it anytime. To make such a backup, you are going to need a software called iCareFone by Tenorshare. It helps users create local backups of your iPhones without needing an Apple ID. Here's how to do that:
Download and launch the software on your computer. Plug-in your iPhone to your computer and click on Backup & Restore in the software.
On the following screen, choose the kind of data you want to backup by tick-marking the relevant box. As you can see, it supports a host of data types for backups. Finally, click on the Backup button.
On the next screen, you can either save the data on your iPhone or on your computer. You can click on either Restore to device or Export to PC buttons.
Depending on what option you have selected, the selected data will be backed up from your device. That's the best way to backup iPhone locally.
5. Delete the Contents on Your iPhone
If you are concerned about the security of the content you have on iCloud and on your iPhone, then you should consider wiping off your device. It will ensure all your confidential data is gone from your device for good. There are a few ways to do that as shown below: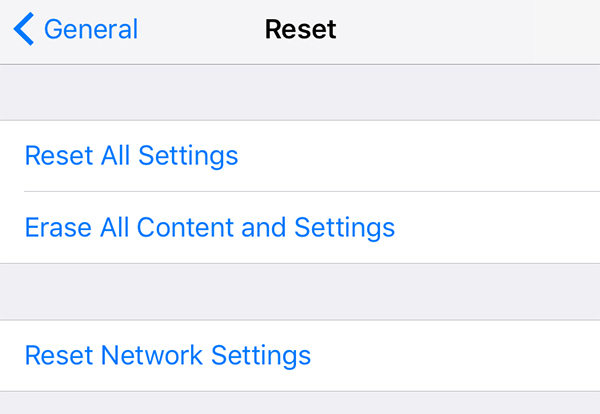 Head to Settings > General > Reset and tap on Erase All Content and Settings. Follow the prompts and all the contents and settings will be erased on your iPhone.
If the above method has left any traces of files on your device, consider using a third-party software like PhoneClean to clean-up the content on your device. It's easy, fast, and efficient.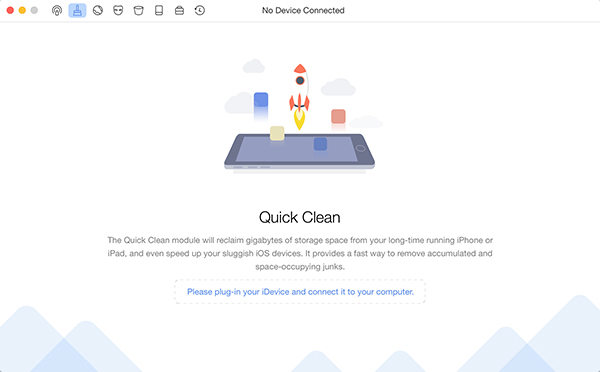 All it requires you to do is install and launch the software, plug-in your iPhone to your computer, click on a button and your iPhone data will immediately be wiped off. Make sure you have already made a backup of your device before doing that or you will end-up losing your important files and you may never get them back on your device.
Whether iCloud backup is safe or not is a topic for a long debate, but we are sure the above ways will help you keep your data safe on the iCloud servers. And in case you find iCloud not to be safe for your data, you have iCareFone to help you create local backups of your iPhone.