Top 6 Free Cell Phone Tracking Apps in 2023
by Jenefey Aaron Updated on 2022-12-16 / Update for Mobile Tracker
How to find your lost or stolen phone back? Need to track your naught kids' location? How to trace your suspicious girlfriend/boyfriend/husband/wife and know where they are? Actually there are many apps for tracking this. You can take advantage of the below top 6 free phone tracker apps in 2018 which are based on my personal experience.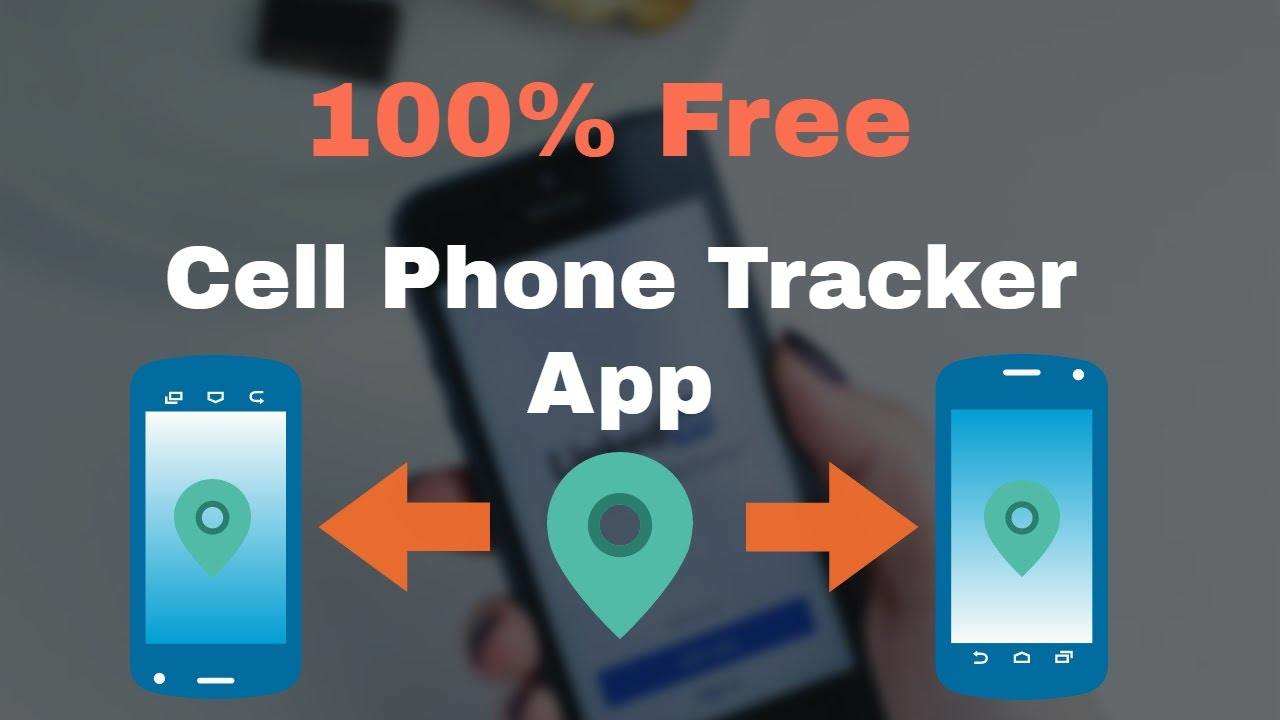 Part 1. Top 3 Great Free Tracker Apps for iPhone
Most of the famous cell phone tracker apps are from Apple app store. Therefore, we pick up three of them as below.
Top 1. Find My iPhone
Find My iPhone is a built-in best phone tracker app free designed by Apple that installs in your iOS devices like iPhone/iPad. When your iPhone is missing or stolen, this app will help you track the missing device on a map, remotely lock it, make some noises, or erase all data, etc. There is also a "Lost Mode" in it, you can lock the phone with a passcode.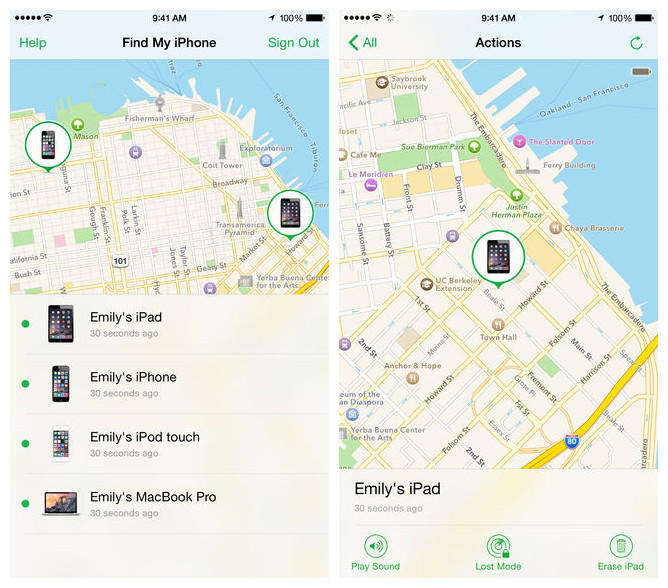 Top 2. Glympse
Glympse is a free, fast and best cell phone tracker app without permission to share GPS location with family and friends. As long as you have installed this app into you and your friend's iPhone, both of you and your friends can send location to each other. Glympse lets you to extend iMessage and Apple Watch as well.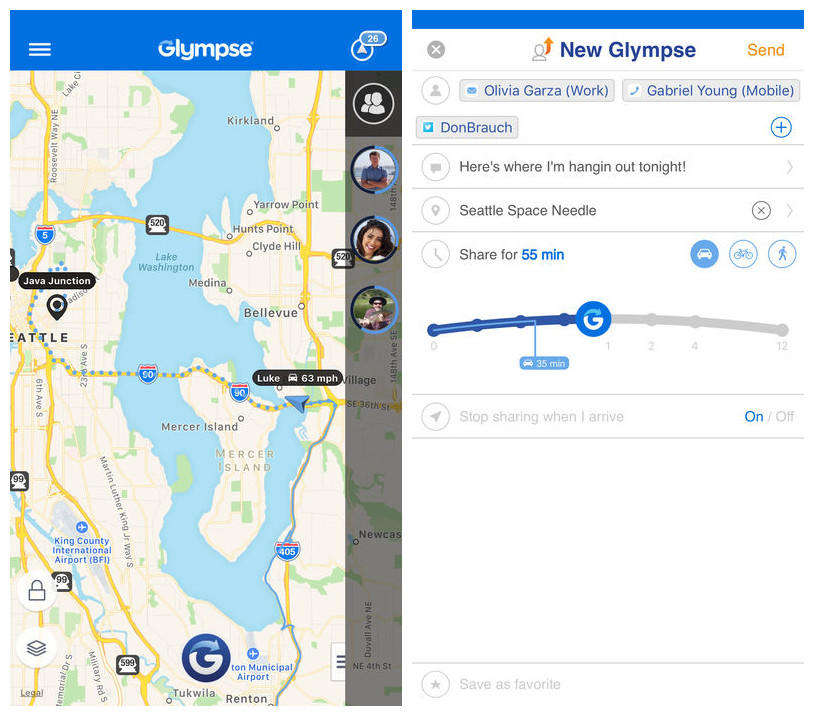 Top 3. Phone Tacker for iPhone
Phone Tracker for iPhone is a free cell phone tracker app without them knowing that enables you to track the cell phone's location. No matter the person who is tracked is your friends, spouse, your child or workmate, you will finally track them again and again.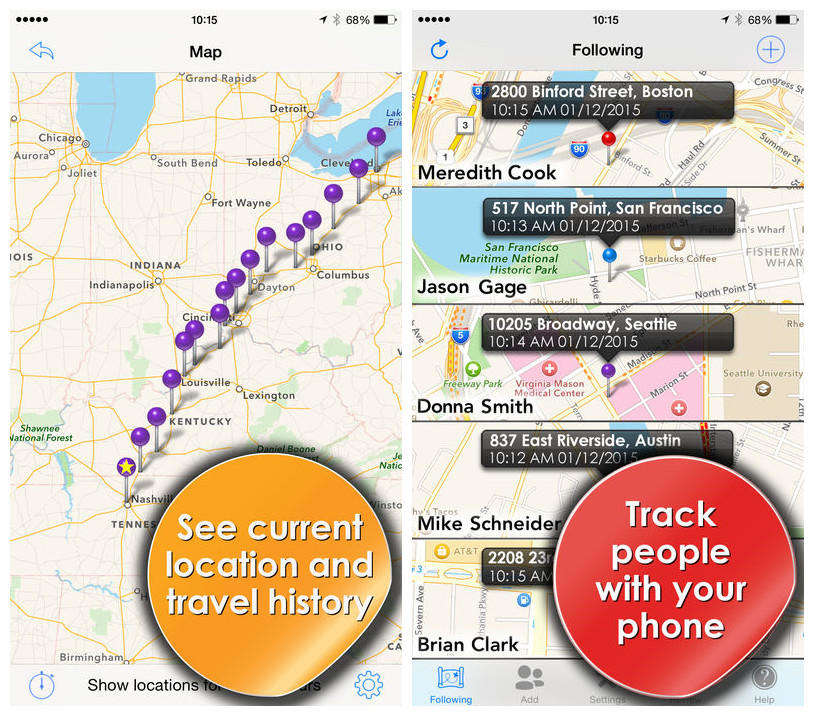 Part 2. Top 3 Best Free Tracker Apps for Android Phone
There is no denying that various mobile phones have pre-installed Android system. From large numbers of Android apps, we choose the following 3 apps to track phones for you.
Top 1. Find My Phone
Find My Phone is an essential and best phone tracker free application that supports iPhone and Android device. It does well in real-time tracking phone no matter where it is. When the missing or stolen phone is moved, the position in your app's map is updated at the same time. The company that made this app has been developing GPS technology for more than 5 years, making this app to be the most unmistakable mobile phone tracker to track a cell phone location so that you can find.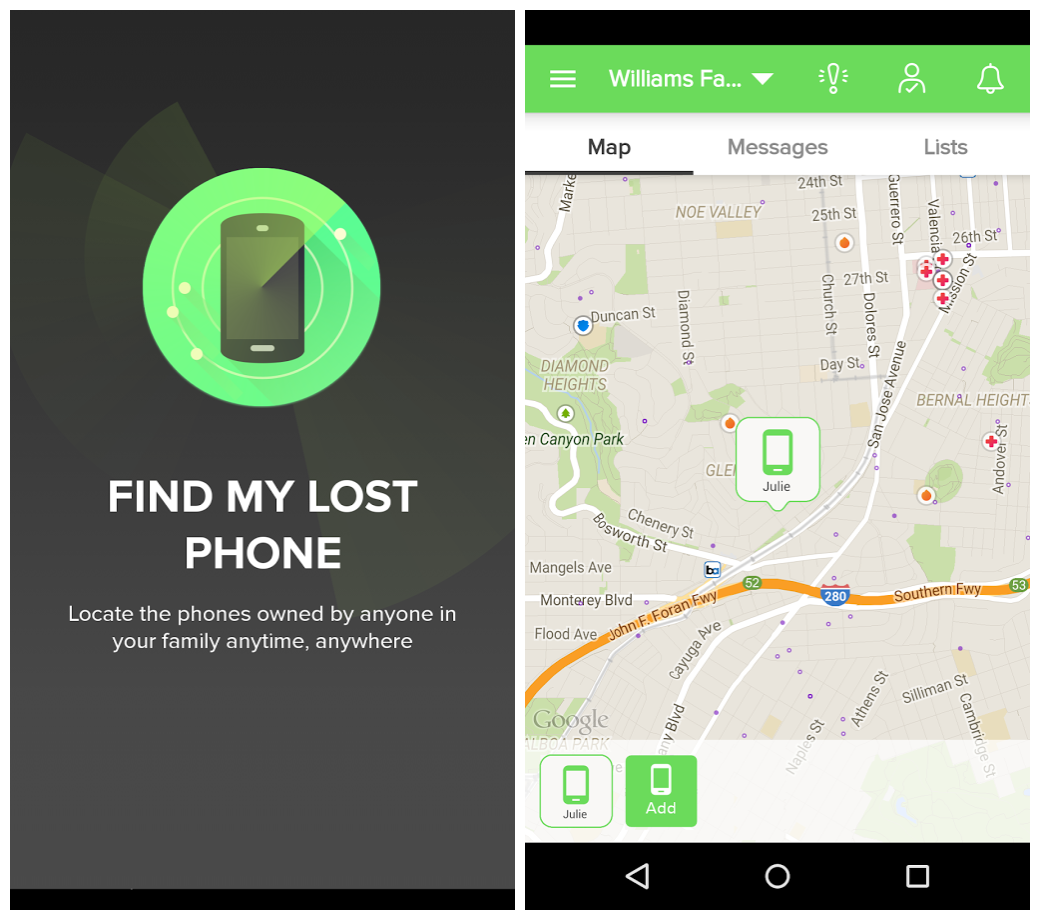 Top 2. Family Locator
Family Locator is able to simplify the digital life by making it easy to stay connected the people who matter most. How to secretly track a cell phone location for free? With this app, you are able to track stolen or lost phones, create your own groups, view the real-time location of circle members on a private family map that's only visible on Family Locator. You can receive real-time alerts when circle members arrive at or leave destinations.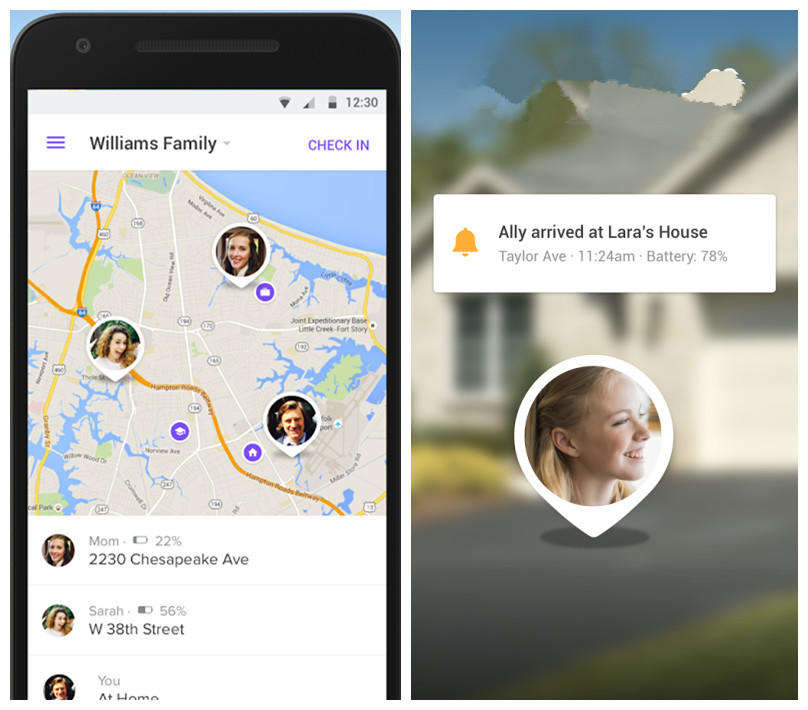 Top 3. GPS Phone Tracker
GPS Phone Tracker is an essential GPS running phone location finding app which requires to connect Internet and GPS to make it easy for you. With this smart phone locator, you can track your family and friend's location after few seconds automatically, figure out your own phone location remotely, find somebody's location via a single SMS, and find routes while traveling using Google maps.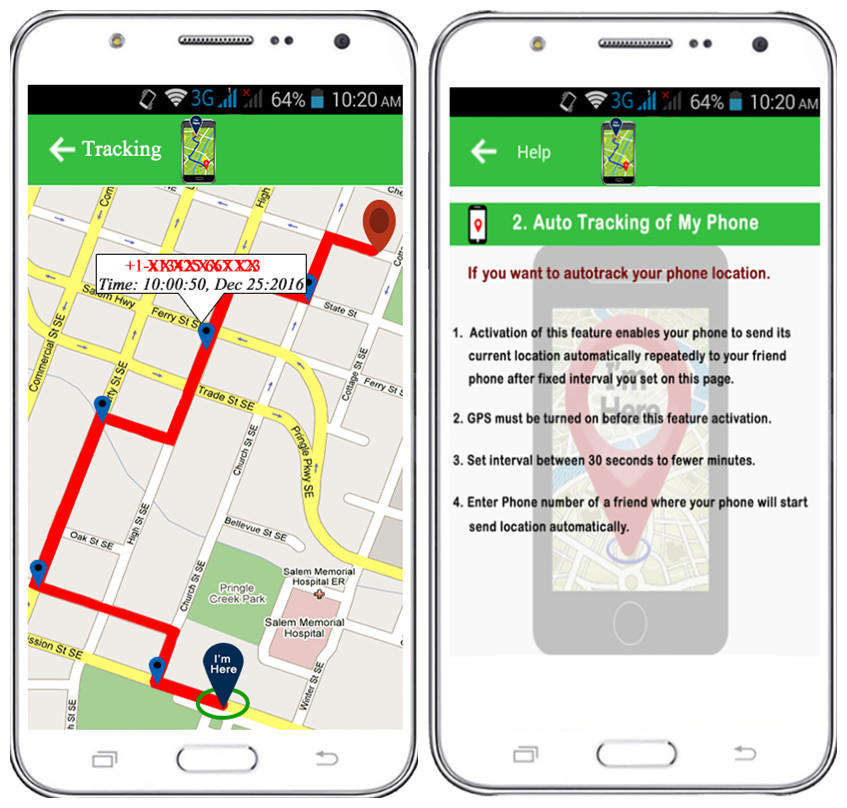 As you can see in this article, to track a phone is not a difficult process, and modern computer technique such as these free phone tracking apps have made it simpler than ever to makes sure that your phone is safe. At last, we suggest you to use any of these tracker apps wisely. In a word, do not use them to perform illegal behavior.