FlexiSPY Reviews & Alternative Software
by Anna Sherry Updated on 2019-07-25 / Update for Spy Tips
The problem with today's social media is that it is not safe for anyone, especially the young kids. Therefore it becomes essential during such situations that the phone of the concerned person has to be monitored. FlexiSPY is one such phone monitoring application which provides effective tracking of almost every activity on the target device. This article speaks in details about this application, how to install it, the reviews of satisfied users and also an alternative for this application. Read on to find out more about this.
Understand FlexiSPY: What is it
FlexiSPY app for Android/iPhone/Computer is an outstanding phone monitoring application which is more advanced when compared to the other phone monitoring applications. It comes with an extensive list of features which goes beyond the phone monitoring, these features include recording phone calls, access to the emails on the target device, capturing the keystrokes, access to messages on WhatsApp, FaceBook activity tracker, tracking real-time location, record conversations and much more.
This application comes in two versions, namely, Premium & Extreme. The Premium version has every standard feature which you would expect from any spy tracking application. The Extreme version has many additional key features like live call interception, listen live to phone surroundings, call recording, take photos remotely, ambient recording etc.
FlexiSPY Guide: How to Install it and How Does it Work
With so many exciting features, this application comes at a hefty price. If you wish to use it and check out its functionality you can follow the steps below and know FlexiSPY how to install.
Step 1: Purchase FlexiSPY application to install it on your device.
Step 2: The confirmation link will be sent to you along with a guide to help you install the application on your device.

Step 3: Navigate to FlexiSPY online portal from your computer and start by selecting the devices on which you would want to install this spy application and then follow the instructions given on the screen.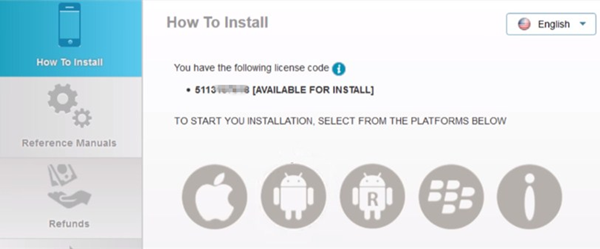 Once this application is installed, all the activities on the target phone can be easily tracked and will be stored at your online FlexiSPY server. You can log into this anytime and find out about every activity on the target device.
The application comes with many advanced features; you can get to know how does FlexiSPY work:
Live Call Interception
You can conveniently intercept the phone calls on the target device without the knowledge of the user. This is made possible by this application which hooks you onto the call as a third party. It is very similar to being involved in a conference call without the knowledge of the target phone user. Your phone stays muted during the entire duration of the call.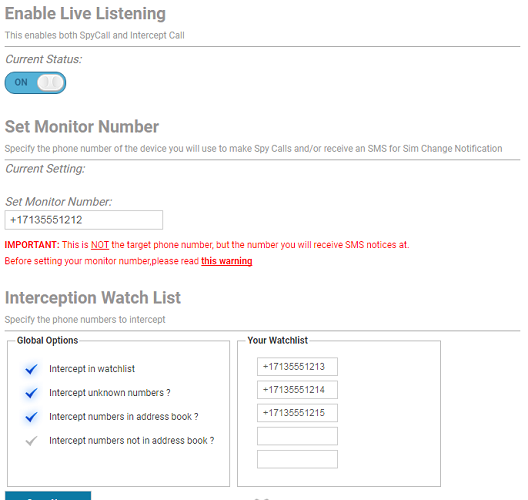 Call Recording
Both the incoming calls and outgoing calls can be recorded with this feature. This also includes the WhatsApp as well as Skype calls. The phone calls from a specific number can only be recorded. Once recorded, the audio clips are downloaded to your FlexiSPY account online which can be easily accessed by you.

Ambient Recording
This is somewhat similar to call recording, except in this, the noises surrounding the target phone is recorded through which you can get an idea about the area where the target phone is. You can adjust the minutes you want to record and start the recording through this feature. In stealth mode, the microphone will be turned on enabling you to know about the surrounding sounds and noises.
FlexiSPY Reviews: Is it Worth Choosing
As it comes at a hefty price, it is essential to know about the pros, cons and FlexiSPY reviews before purchasing it. This information is given below which will help you in deciding whether you would want to opt for this application or go for an alternate superior application.
Pros:
Compatible to work with Android as well as iPhone devices.
Unique live recording feature.
Cons:
Provides only the basic features which are expected out of a phone monitoring application
Cannot block the numbers from calling the target device
Does not let you wipe the data from the target device remotely
Only two plans are offered, which makes it limited in variety
A very pricey option when compared to the other available applications
Due to these negative reviews of this application, it is obvious that you would look for an alternative application which overcomes all these limitations.
FlexiSPY Alternative: Spyera- Undetectable Tracking & Monitoring
As discussed above, FlexiSPY alternative is necessary to overcome all the limitations mentioned above. Spyera is one such mobile tracking application which offers undetectable tracking and monitoring. It is one of the highly recommended as well as a powerful alternative to FlexiSPY. Know more about this FlexiSPY free alternative below.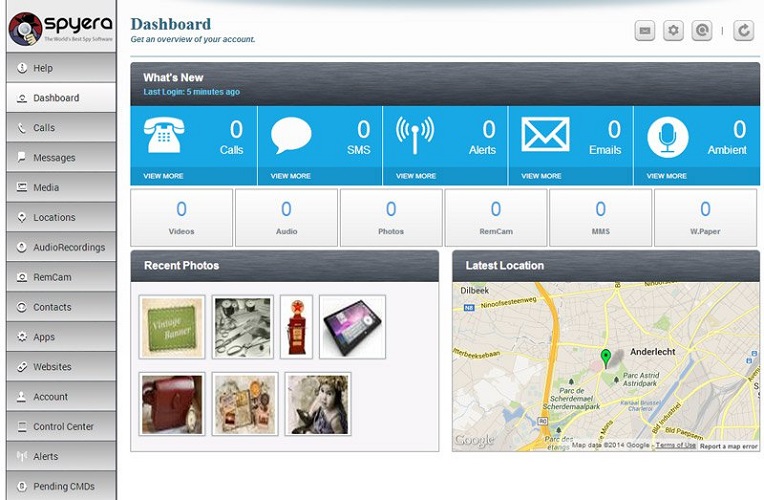 Features:
Monitor Android and iOS devices remotely.
Monitor Mac as well as Windows PC remotely.
Extensive spying features which are not found in other applications.
Comes with undetectable Spy Phone and PC Spy which has successfully overpowered the competitors.
Monitor your kids and keep them safe.
Can be used for tracking your employee's activities during the working hours.
If you are not satisfied with the service you can avail the "10 days money back guarantee".
Can be installed easily.
Very user-friendly.
Compatible with almost every kind of Android and iOS devices, and also the Laptops and PCs.
Conclusion
Even though FlexiSPY comes with a lot of advanced features, it has several limitations as mentioned above. Spyera application overcomes these limitations and stands as the most recommended mobile tracking application out of all. You can effectively use this to either track and monitor your child's activity to keep them safe or you can use it to monitor and track the activities of your employees during the working hours.