How to Increase Security on Your Android Phone and iPhone
by Jenefey Aaron Updated on 2022-03-10 / Update for Mobile Security
So many serious security issues today, from the recent Facebook user data sharing to the earlier iCloud photos leaking, are required us to pay more attention to our mobile phone security as it carries so much of your valuable information. In this article, you will get to know the top security threats for mobile phone 2020 and 7 helpful mobile phone security tips to increase security on your Android phone or iPhone.
Part 1: Top 5 Security Threats for Mobile Phone 2020
Mobile device security threats, from malware to spy apps, are on the rise today. You cannot image that a hacker with only rudimentary skills can access your smartphone in only 30 seconds. Here's a list of the top 5 mobile device threats.
1. Spyware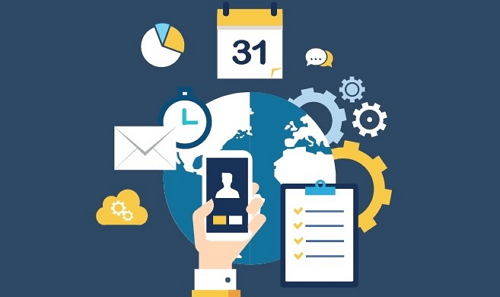 Spyware installed by spouses, coworkers or employers can easily monitor your every activity (text messages, calls, current GPS location, SnapChat, WhatsApp and many more) on your mobile phone. The tactic can be successfully used on both iOS and Android devices.
2. Malware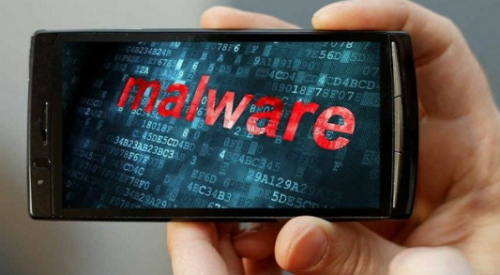 Mobile malware remains a significant cybersecurity threat. A malware on your phone can easily steal personal information, send SMS to premium numbers, keylog and deploy cryptographic ransomeware on the device, effectively hijack images and files stored on it.
3. Untrusted Wi-Fi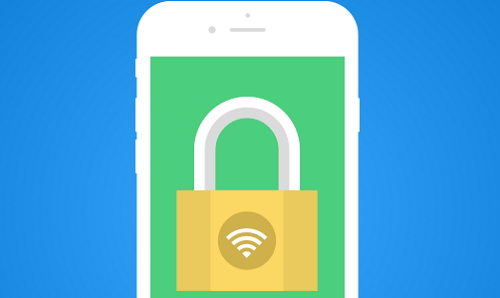 Unprotected Wi-Fi networks, particularly in public places, can leave your personal data vulnerable to attack, leading to identity theft, stolen credit card numbers, and more. While using free Wi-Fi network, hackers can easily snoop or carry out man-in-the-middle attacks between your device and your intended Web destination. The attacker can read all plaintext passwords, including unsecured email (Email that does not use TLS), unencrypted ftp, websites without SSL, all your google searches, all domains that you visit (encrypted or not) and so forth.
4. Location Services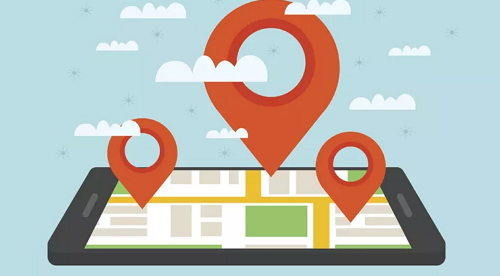 Locations services will allow apps to keep track of your location in order to provide their services. But insecure apps will share your location for misusage. You need to remember that not all of them necessarily need to know your whereabouts.
5. Phishing Attacks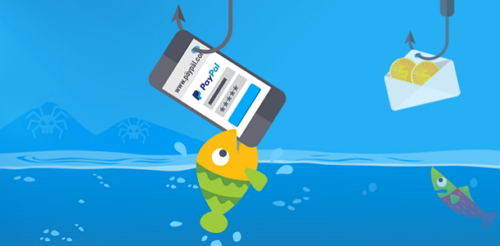 Mobile phishing is one of the most powerful cybersecurity threats faced by users. Phishing attacks can originate on social media site accessed through a mobile app or mobile browser, can be delivered by SMS or MMS or embedded within popular messaging apps such as WhatsApp.
Part 2: How to Improve Mobile Phone Security Efficiently?
Now you get to know the top security threats for your mobile phone. So, what can you do to protect yourself? Here are top 7 ways to increase phone security and keep you safe from attackers.
1. Lock Your Screen
Set a basic PIN, password, Touch ID or swipe gesture to lock your screen is the basic step to protect your mobile phone when it falls into wrong hands. For Android users, go to Settings > Lock screen and security to get started. For iOS users, go to Settings > Touch ID & Password > Enter your password to continue >Turn Touch ID on for any or all of the following: iPhone Unlock, Apple Pay.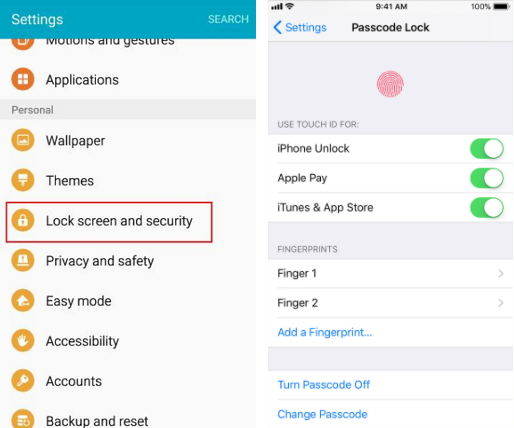 2. Use Public Wi-Fi Carefully
Unsecure public Wi-Fi will put potential threats to your mobile device. Be careful when you use a public free Wi-Fi especially those requires you to enter email or phone number and don't pay any bills or make any transactions.
3. Use a VPN (Virtual Private Network)
If you have to use a public wireless networks at cafes, airports, hotels and buses and trains. To protect your sensitive data using a virtual private network (VPN). A VPN service such as Hotspot Shield VPN encrypts all cyberspace transmissions, scrambling them so that hackers can't make sense of them.
4. Anti-Virus/Security Apps
Anti-Virus software or security software such as Lookout, Avast or AVG Free can efficiently help you avoid many of the potential dangers like malware, spam or even spyware. It is a key component in protecting your the security of your mobile device especially Android phone.
5. Monitor and Manage App Permissions
All apps when ask for some permissions when you download or install it. Read those permissions carefully as some apps may secretly gather personal information from those that download them. They could have an immense impact on phone's mobile security. Remember that always install software only from trusted sources, such as the Play Store, App Store and if you can think of no reason for an app needing a particular permission, don't install it.
Moreover, Android with Marshmallow is able to manage app permissions and control what an app can and can't do on your phone even after you've installed it. Simply go to Settings > Apps > App Permissions.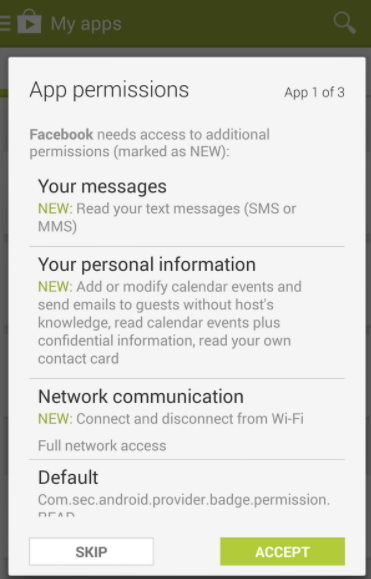 6. Encrypt Important Phone's Data
If you think a screen lock is not safe enough to protect your personal data, you can add an extra layer of protection to your apps by locking down them with an app such as App Lock to protect them when the phone gets into the wrong hands. For Android users, you can also password protect your data on SD card using "Encrypt SD Card" festure. Go to Settings > Lock Screen and Security > tap Encrypt SD Card > Encrypt SD Card > Draw the pattern, or enter password/PIN.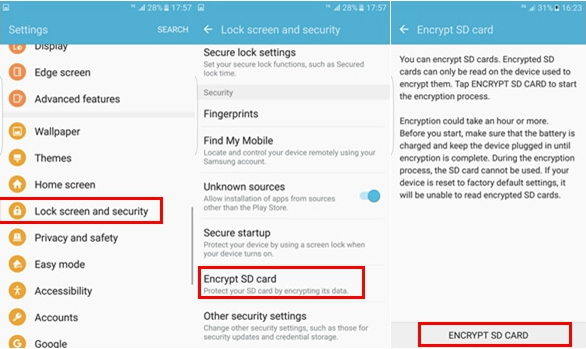 7. Set up Remote Tracking & Wiping
Setting up remote tracking & wiping is a good way to protect your phone when it is lost or stolen. Once you lost your phone, you can instantly track where it is and remotely wipe all data on your phone to avoid any privacy leaking. Android Device Manger and Find My iPhone are great service for remote tracking and wiping.
Moreover, to avoid data loss after remote wiping, you'd better to back up your phone data regularly. Consider connecting your device to its associated cloud service in order to automatically back up data. However, if you don't trust the cloud service to backup data, you can select to back up your data to local computer with a third-party software like Tenorshare iCareFone.
That 's all about how to increase phone security efficiently. If you haven't taken any protection to your mobile phone so far, it's time to take an action against a rising tide of mobile security threats.