Top 3 Free iPhone Spy Apps 2023
by Jenefey Aaron Updated on 2021-12-30 / Update for iPhone Tips
When you heard of the term "spying", you probably think of something illegal. The reason is that spy software, by its very nature, is designed to snoop on people. But there are scenarios where we might find reasons to use spy software.
There is many spy software for iPhones, most of them are paid and required jailbreaking to install. As we all know, jailbreaking your iPhone will void all the warranty that comes with your purchase.
Since we are not suggesting the illegal use of spy software, let's look at the free and legal free spy app for iPhone 7/7Plus/6s/6/5s/5 that you can use.
The Possible Scenarios
Is there any acceptable scenario where you are allowed to spy on others' phones? There's none that we can think of if it involves deep spying that tracks everything that happens on someone's phone.
But if you are a parent, you might want to know the where about of your children, especially if it's past curfew and you hadn't heard anything from them since the morning when they left for school.
You might also want to know where your friends are if you plan to meet them on a vacation spot which none of you are familiar with, where everybody is going from different starting points, and you are the only one that has arrived since a few hours ago.
What about the missing iPhones that you've just lost several minutes ago in the public place? You must want to track its location to retrieve it back, don't you?
Those three scenarios are just some examples, but you get the point.
Tracking the Location of Other iPhones, Legally
Tracking the location of iPhones is one type of legal "spying" that you can do, provided that you have the permission to do so by the owner. Below we list 2 location tracking apps that comes with your iPhone operating system, and a free text message spy app for your reference.
1. Find My iPhone
If you simply want to know the location of other iPhones, iPads or Macs that you own, use the Find My iPhone app. Simply open the app from one of your devices, and it will show the latest known location of your other devices. You can use this service to track that stolen device if the need ever arises.
The only requirement is that you register all of them using the same Apple ID, and you enable the service via Settings - iCloud - Find My iPhone and toggle it to On. Also, go to Settings - Privacy - Location Services and toggle it to On.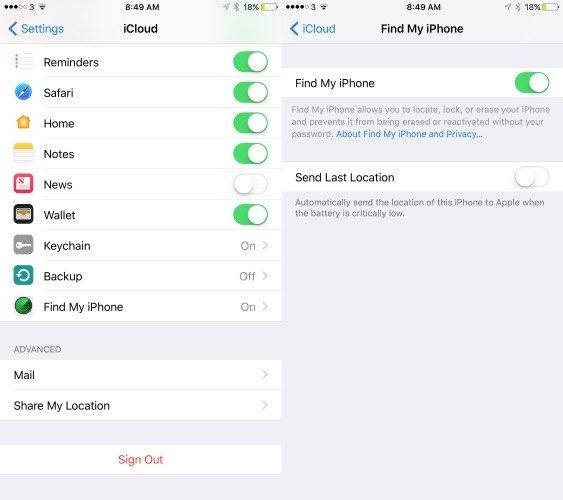 2. Find My Friends
Another one is Find My Friends. Use this one if you want to track the location of other devices that don't have the same Apple ID. But to enable this service, the owner of the phone has to authorize his/her friends or family to view the phone's location.
If you are a parent, you could enable this feature from your child's iPhone to track their location.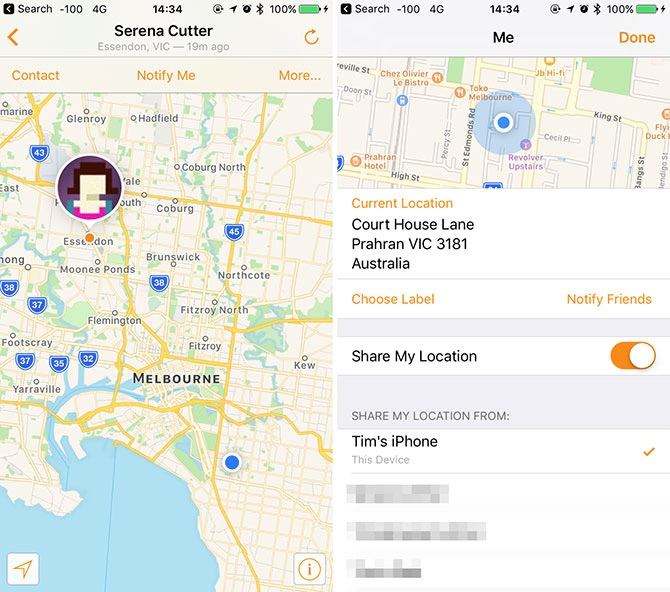 Both services will not record messages, phone calls, or camera activity, and can only be enabled with owner's permission. So, it's not illegal and not a privacy breach.
3. MobiPast
MobiPast is a free iPhone spy software that allows you to secretly spy your children or employees directly from your mobile in just a few minutes.
With it, you can easily spy conversations by SMS, Facebook messages, WhatsApp, Yahoo and other social networks, phone calls, GPS locations (trace all movement on a map), internet history, contacts, notes, passwords.
How to Delete Illegal Spy Software on iPhone?
What if you are on the other side of the line? There's a possibility that a spy software is installed on your iPhone, especially if you had your iPhone serviced by a non-authorized Apple service center.
If you suspect that your iPhone has been invaded by a spy software, you can remove it by restoring your iPhone using iTunes.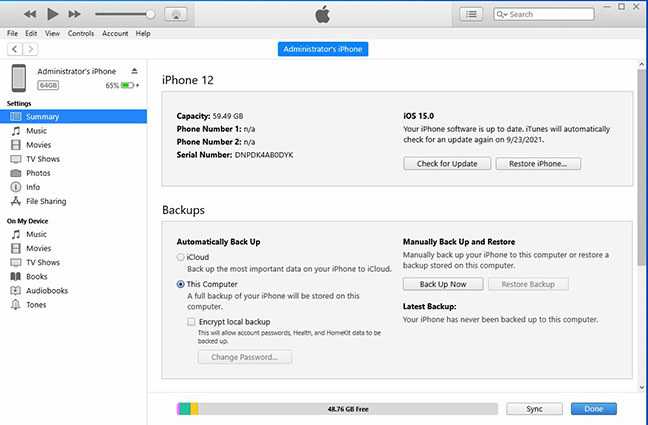 Don't forget to backup your iPhone before restoring it so that you won't lose any important data. And to give you peace of mind, you can also use Tenorshare iPhone Data Recovery to recover all lost data from your iPhone.