Top 3 Flight Tracker App for iPhone 2023
by Jenefey Aaron Updated on 2021-12-30 / Update for Mobile Tracker
Airplane is one of the most common means of transportation. With the increase and development in every field the number of people traveling around the world has been increased drastically and when it comes for booking a flight ticket during a holiday weekend or holiday season then it's generally a headache job for everyone. You don't get ticket easily, many of the times the flight delays, change of the terminal and other lots of trouble occur related to flight. But now you don't have to worry as there are some of flight tracker app for iPhone that makes your job easy. You will find plenty of flight tracking apps in app store but many of them does not seem to work great. So, here I will be showing you top 3 flight tracker for this year.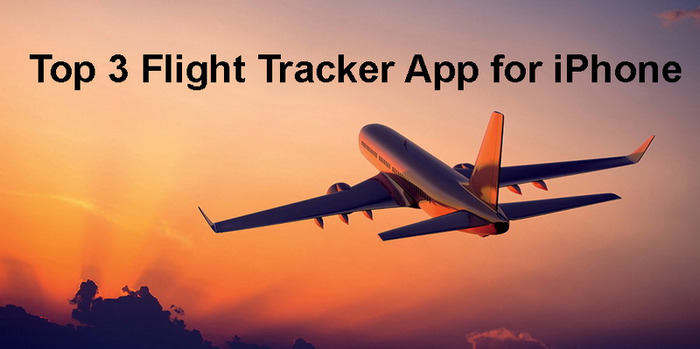 Flight tracker app not only tracks your flight or alerts you to delays, but also shows you the exact location where you are and the height from the ground. Due to these apps now your family and friends can track you and know the information about the flight without bothering you. Some of the best flight trackers for 2020 are listed below.
Top 3 flight tracker for this year:
1. App in the Air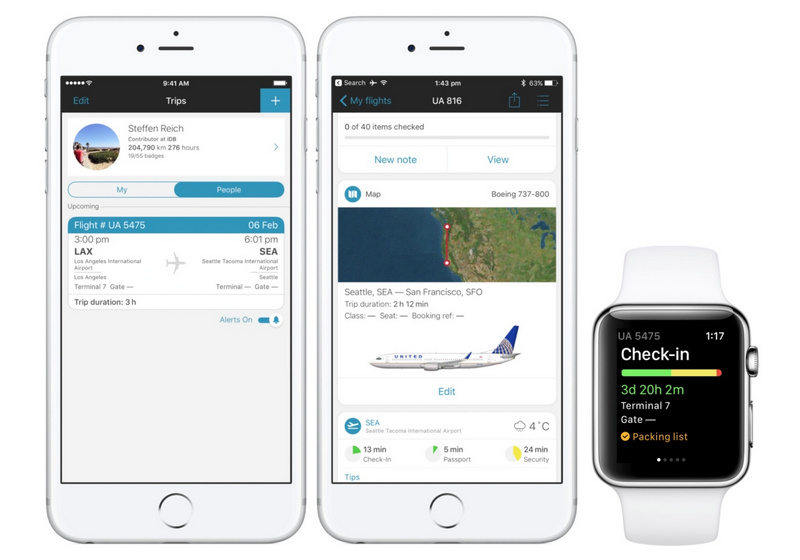 App in the air is one of the best iPhone flight tracker apps available in the market which is free. If you are a frequent traveler then this app is for you. There are many good and awesome features the App in the Air provides. Some of them are like - track flights, auto-check in, collect achievements and boarding passes, track your loyalty programs, scan boarding passes, book lounges, receive mid-flight notifications suggesting exercise, check out the layout and seating arrangements on planes and there are many more that you can know when you use it. The devices that are compatible with this app are iphone, iPad, iPod touch and Apple watch. Download the App Here.
2. FlightStats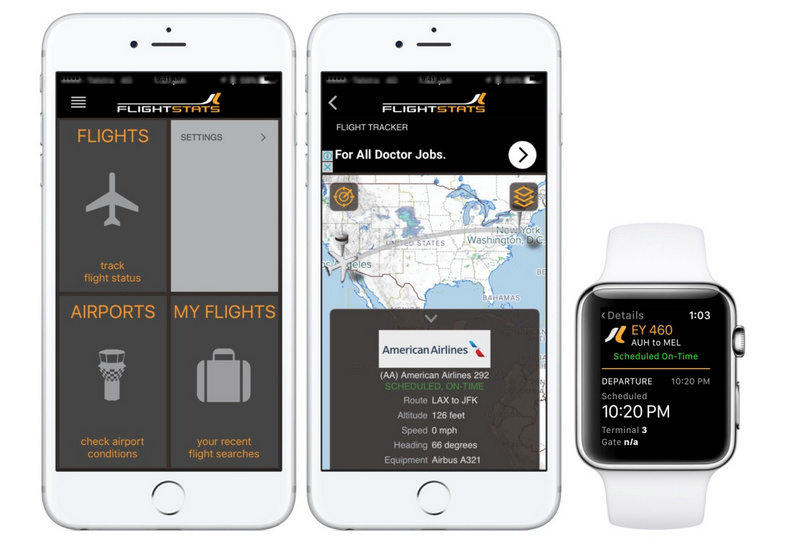 FlightStats is another flight tracking app that works beautifully. It is a free app that has every needed function which can make the app best among its competitor. It is simple and easy to use. FlightStats shows you the real-time flight status, option to check weather conditions at airports all over the world. If a specific fight is pinned then the user is presented with a map of flight path and also the information about the height and other things. It works really well with Apple watch and get the information directly on the watch screen. The devices that are compatible with this app are iphone, iPad, iPod touch and Apple watch. Download the App Here.
3. FlightAware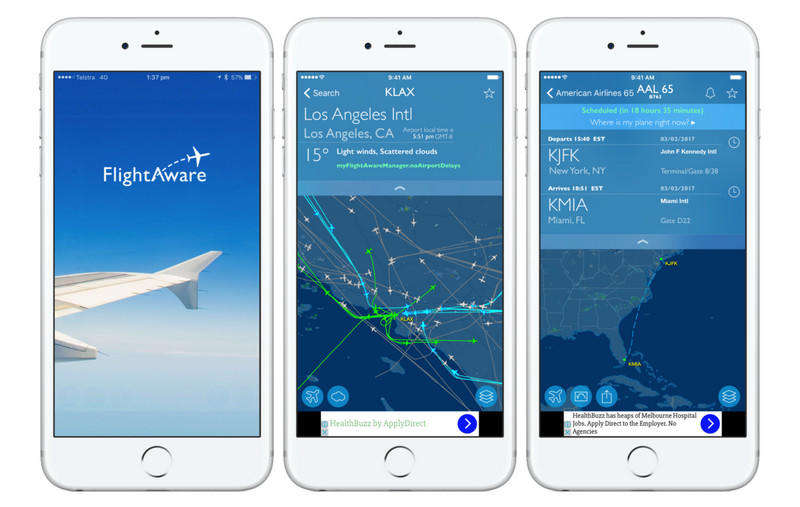 FlightAware is a free app that makes your job easy. It is a live flight tracker which means you can track the flight in real-time. Although it doesn't support Apple watch like the above two mentioned but it has many similar features like them due to which it is on third number. It is a free app but if you want your screen to be add fee then it takes a charge of $2.99. The devices that are compatible with this app are iphone, iPad and iPod touch. Download the App Here.
Tips:
If your iPhone becomes slow after installing too many apps, try
iCareFone
, an easy iPhone cleaning tool to clear app cookies and caches with simple clicks.
So, with the above flights trackers, you got to know how to track flight on iPhone X/8/8 Plus/7s/7 Plus/7/SE/6s (Plus)/6. I hope this article will really help you to track your flight and hopefully you will take the good advantage of these apps. Now you don't have to try every single tracking app to know which is better. Simply try out these apps. If you think there are any other tracking apps that you like the most then let us know in comment section below.