iKeyMonitor Review and best iKeyMonitor Alternatives
by Anna Sherry Updated on 2020-04-01 / Update for Alternative
Have you begun to feel doubtful for your kid's activities? But do not how to find out what's up with them? Behold your stress as a good monitoring application may help you in clearing up your matters. And to derive out the best out of the monitoring application, iKeyMonitor stands in par for its excellent results. Want to know how? Then, a good, well- crafted review will enlighten your senses. So, to fulfill that, we will give you our personal iKeyMonitor review which will brief out its functionality. And, the full-fledged account of your kid's phone with its iKeyMonitor apk. Despite, being a great tool, it may fall flat to your expectations and you can lookout for another alternatives introduced in this article.
iKeyMonitor Reviews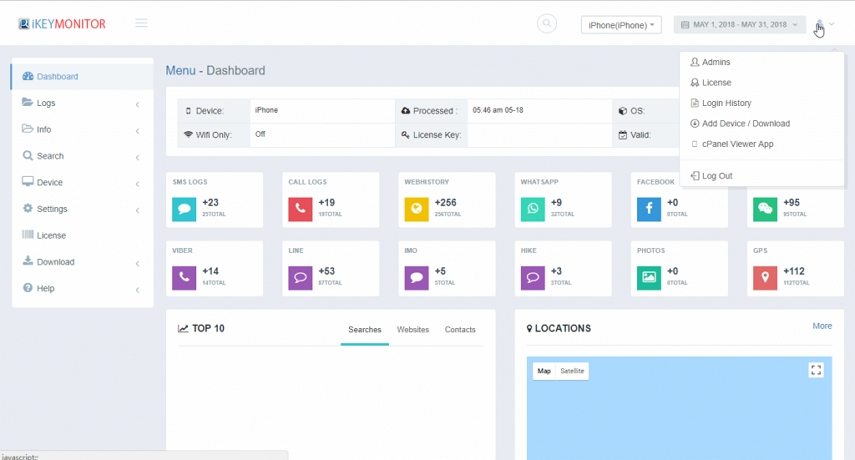 iKeyMonitor is a well-engineered monitoring application that grants you the liberty of keeping a check on your child's phone, without letting your kid's know about it. This undetectable software simply works in the background of your kid's phone and updates you with their minutest details, circling around their phone. You can view a pool of data types, such as the calls they receive, access their gallery filled with photos and videos and most importantly track down their GPS location by using iKeyMonitor on iOS or Android devices. Most importantly, you can analyze what they surf over the internet and view the applications they make use of. Accordingly, you can bound them into limitations by imposing block on the applications you think are inappropriate in nature.
Main Features
iKeyMonitor is flared to flawlessly work in both the Android and iOS operating systems.
iKeyMonitor allows parents to remotely capture the screenshots and maintain its record on your device.
You can maintain the Geofences for your kid's and get timely updates of your kid moving out from any certain periphery or boundary.
Users can even remotely block any unsuitable application and schedule the screen time accordingly.
5 Best Alternatives to iKeyMonitor
1. Spyera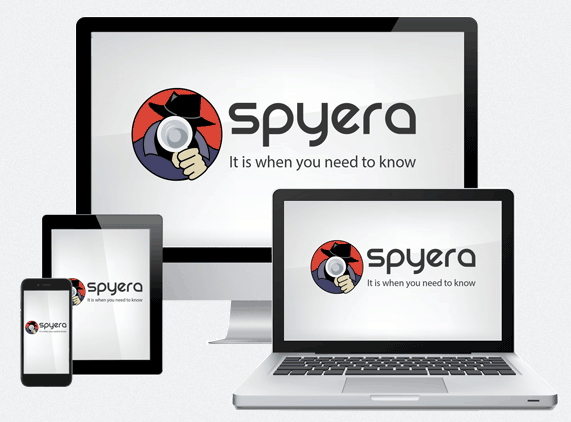 The first well sorted option is Spyera monitoring software that caters to renders good detailing of the handful of data types and its information stored in the monitored mobile phone. This undetectable software easily installs in the target device and gets you the access of good detailing of messages, call logs, GPS location and many more. Users can also view the detailed account of popular social media networking sites like WhatsApp, Facebook, remotely from your device. Not only that, you can even modify application's setting as well. And, the best thing about Spyera is its compatibility with a wide variety of operating systems like Android, iOS, Symbian and the Blackberry models, which is rarely seen in other tracking applications.
2. XNSPY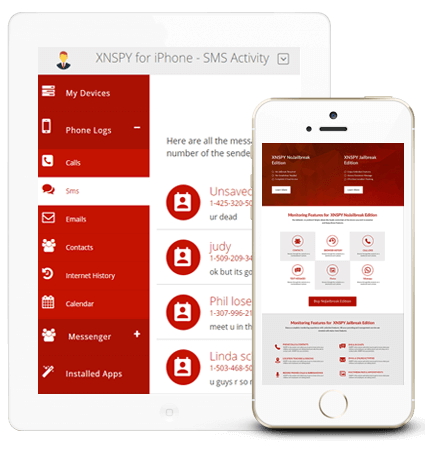 Xnspy Another option that can be taken into consideration is XNSPY - a monitoring application that thrives to give you the in-depth view of your kid's phone take note of your employees' latest social media updates without even intruding them. Being compatible with both the Android/iOS devices, XNSPY lets you maintain the Control panel to view almost all the data types present in the device including GPS locations, audio, videos, calendars and many other data types as well.
3. mSpy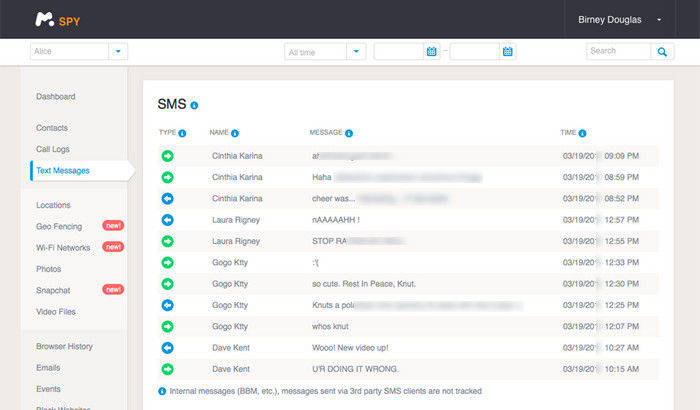 The very renowned, mSpy, Cell Phone tracker is also a good alternative of iKeyMonitor that surpasses all the details present in your kid's phone. Being compatible with the android, iOS device, mSpy lets you view the popular social handles like Facebook, Instagram, view the basic data like call logs, message box, media files, notes and many other things present in your kid's phone. Also, the user can analyze the internet usage of their kid's device to ascertain how much MBs they kill on Internet. Moreover, if one needs any sort of assistance, then they can contact the 24*7 customer support and resolve their matters, right away.
4. Spyzie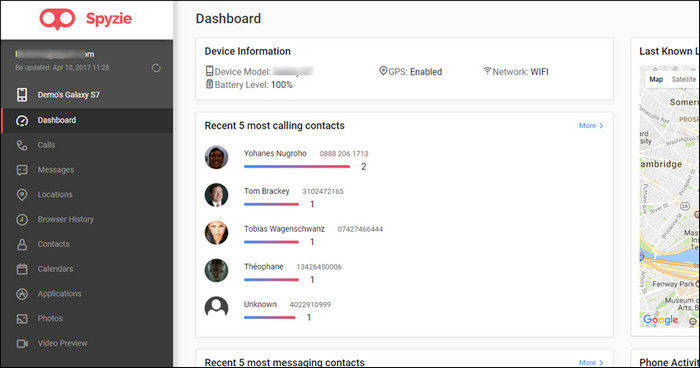 The most popular parental controlling app, Spyzie can be stacked in the bundle of considerations for spying your child's phone. Designed as a no jail break solution, Spyzie easily works down in a variety of iOS devices. Spyzie, being a good alternative to iKeyMonitor, displays the map of the information, data folders and various other intuitive files right on your device. One can easily view, locations, determine the activity of the applications, view the videos or photos present in the device and give a sea- through view of the popular social media accounts like Facebook, Kik, Line, Instagram etc. Also, one can gain the insight of the passwords, PINS and patterns set on the monitored device via key logger feature.
5. Flexispy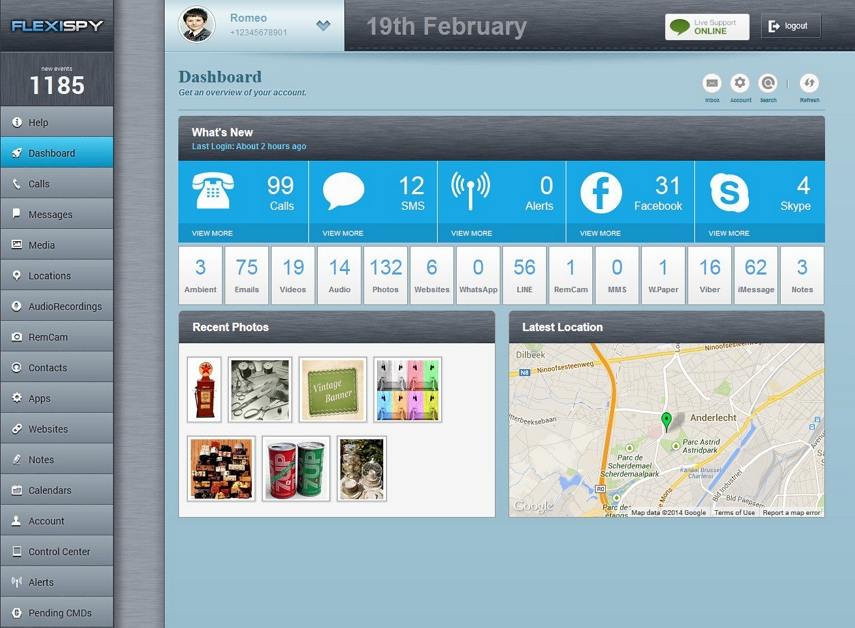 The last most rival alternative of iKeyMonitor is Flexispy monitoring software that is crafted to derive out the details on your kid's phone. With this application, you can keep a firm check on your kid's activities, monitor to whom they mint friendships to and fully view the essentials details present in your kid's phone. So, you can trace down the accurate location, manage the internet usage and view data types inclusive of videos, audios, messages calls etc being in active state on your kid's phone. FlexiSpy also gives you the insight of passwords via KeyLogger feature.
Conclusion
We provided you an in-depth review of iKeyMonitor along with the other monitoring apps that can be used as its alternatives. If you're still doubtful, going for Spyera or XNSPY will be the sane choice. We recommend it for its reliable performance. Hope you enjoyed reading the post.