How to Secure iPhone from Virus
by Jenefey Aaron Updated on 2019-07-25 / Update for Optimize iOS
The new iOS 9 and iPhone 6s/6 Plus are not the only hot topic this September, another big concern is Apple's iOS App Store suffers a large-scale malware attack: Dubbed XcodeGhost. The hackers embedded the malicious code in those apps by luring developers to download and use a tainted version of Apple's developer tool kit, known as Xcode.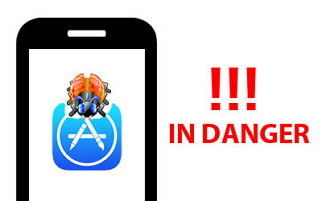 So far, more than 800 legitimate Chinese apps have been infected. Although Apple promises they have removed the apps that have been created with this counterfeit software from app store, more and more iPhone and iPad users started worrying about iOS's vaunted security.
We should know there is no 100% security on the Internet; nevertheless, there are still something we can do to protect iPhone from virus and malware.
Part 1: How Can We Make iPhone, iPad Secure?
There are a few things that we can do to ensure our iPhone and iPad are safe from malicious threats.
1.Set a passcode for your iPhone, iPad, iPod touch.
2.Keep iPhone up-to-date with the latest updates. Install the latest iOS can largely reduce the chance of someone snooping on your iPhone.
3.Only download apps from trusted sources. App Store is the best recommended source to download iOS apps. As we know, apps available on app store have been reviewed and approved by Apple team.
4.Never jailbreak your phone because it will undo all jobs Apple has done in securing iOS. However, if you have jailbroken your iPhone, make sure you download apps from trusted sources to protect jalbroken iphone from virus.
Part 2: Security Apps to Protect Your iPhone
One of the reasons make iOS device is safer than Android phones is that you can use different security apps to protect your device. Some of these apps help you store password, while some help backup data, and a few others help you track a lost device.
Here are some of the popular security apps.
#1 Find My iPhone
Apple make Find iPhone a pre-installed app in iOS 9. If your iOS device has still not updated to iOS 9, you can download this app from App Store. It is by far the best iOS tracking and security app. If you still have not enabled Find My iPhone in your iPhone, please do it right away in Settings > iCloud > Find My iPhone. In case your iPhone/iPad/iPod touch got stolen or missing, you can track its location in a different iOS device or log in to iCloud.com, and moreover, you can remote control the lost device by sending message or erasing data.
#2 Lookout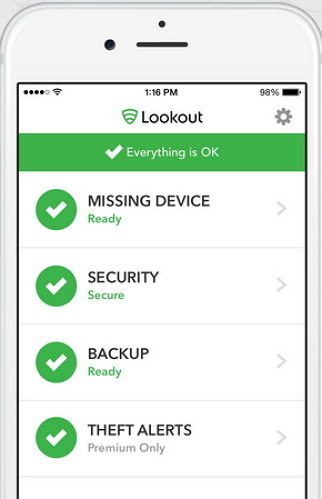 This app works similar with Find My iPhone. It tracks your iPhone over GPS. In addition, this iOS security and theft protection app comes with some more features than Find My iPhone. For example, Lookout checks your running apps for malicious processes and notify you of anything suspicious; And the app create a backup of your Contacts so you can access them from Lookout.com.
#3 Norton Identity Safe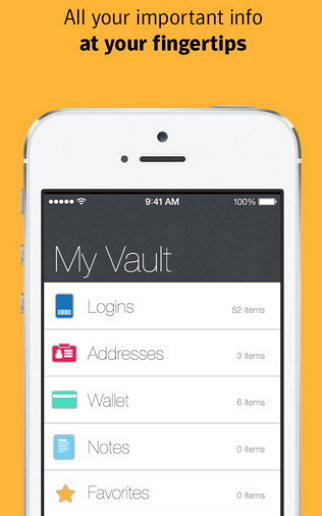 It is a free password manager for iOS devices from Norton, which stores all passwords from the sites and app you use on your iPhone/iPad. You should never worry and get fretful when forgetting the password for a specific app or service. What is more, it syncs seamlessly with the computer version.
Part 3: Clean and Remove Sensitive Data in iPhone Regularly
More and more people are likely to use mobile phone to book hotel, buy airtickets or shop online. Many private data like account, credit card info or payment code are actually in risk. We suggest you clean and remove these private data regularly. iPhone Care Pro is one of the best iOS cleanup and optimization utility.
Open iPhone Care Pro and connect your iPhone or iPad to computer via USB cable. In Sppedup&Clean section, there are two clean modes. Quick Clean can help get rid of junk files like app caches, app cookies or temp files to free up storage. And use Deep Clean will remove private and sensitive data in messages, safari, apps, webmail, and more.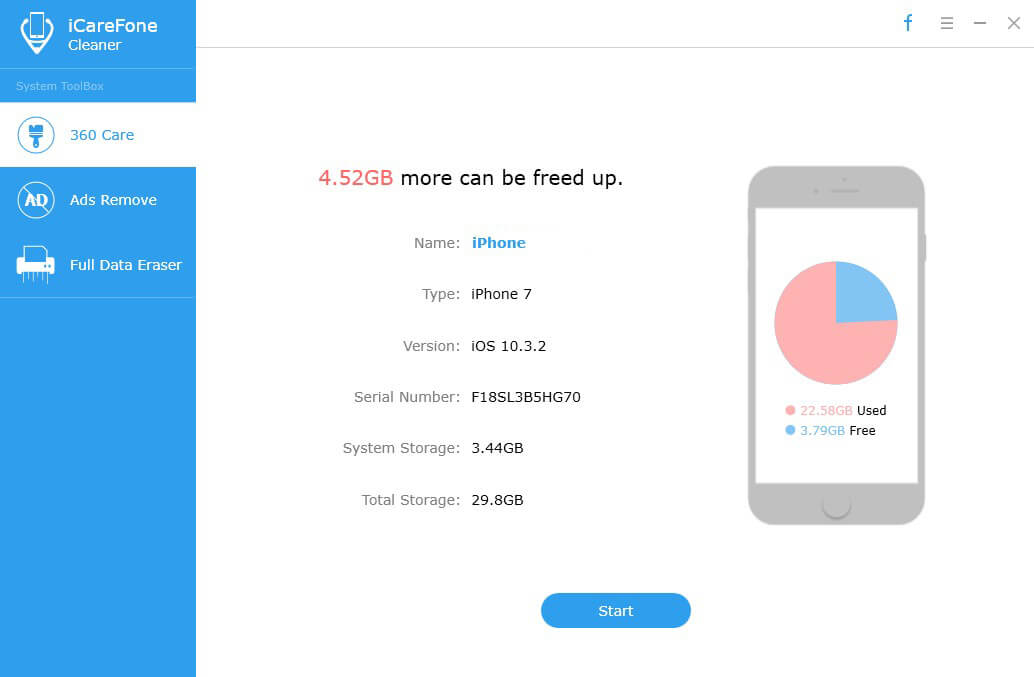 Before scanning, you can define the categories.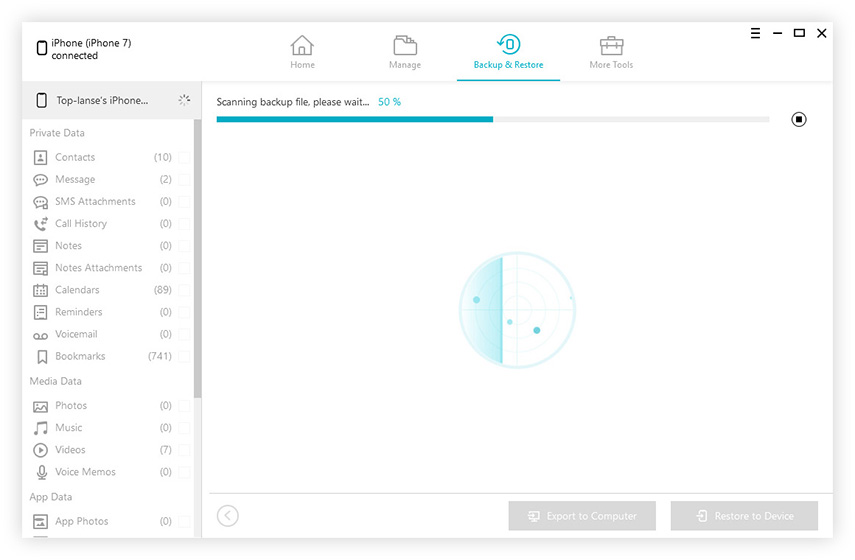 After cleanup, you can see how many files have been removed and how much space have reclaimed.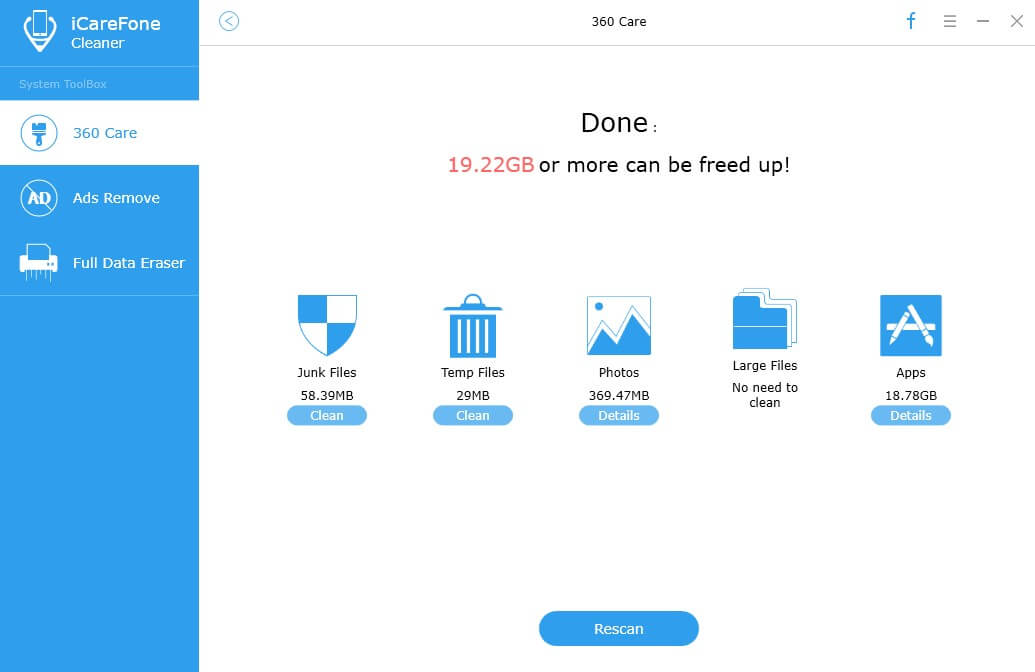 Summary:
From three aspects, we give a general introduction of iPhone potential security risk, security apps we can make good use of to protect iPhone from virus and hazard, and it is necessary to clean sensitive data in iPhone/iPad. If you have more to share, just write a comment below.