Spybubble vs XNSPY: Which One Is Better for Me
by Sophie Green Updated on 2019-07-25 / Update for Alternative
If you have ever Googled the query phone spy apps, you'd have seen many apps claiming to help you spy on people with various features. As you can already guess, not all those apps actually work and let you spy on people. However, that is not to say there are no real spy apps. Two of the finest apps you can use to spy on people are SpyBubble and XNSPY.
Both the apps indeed deliver all the features they claim to have and there are thousands of customers who are happy using these two apps. If you are in a situation where you need to decide one of these two apps to use on your device, this post would be of great use to you. The post explains what both apps are and how they compare to each other side by side. Let's find out all the information about the SpyBubble app and the XNSPY app:
Part 1. What is SpyBubble?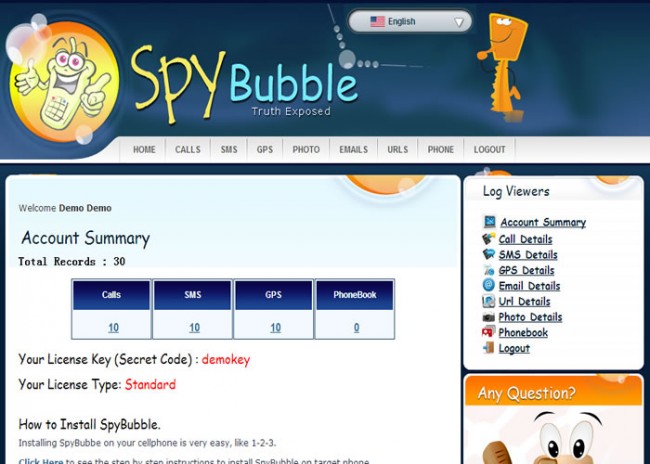 SpyBubble claims to be an advanced cell phone spy software and it really is, all thanks to the variety of spy features it has for you. The app is extremely easy to use and even a novice can use it without any issues. Also, if you are not from an English-speaking country, you do not need to worry as you can still use the app. The app works in all countries and has support for all major languages.
What's more, the company gives you a sixty-day period for money back to use the app and if you are not happy with it, you can get your money back anytime you want within the period. This SpyBubble free period should be enough for you to try out all the features of the app.
Part 2. What is XNSPY?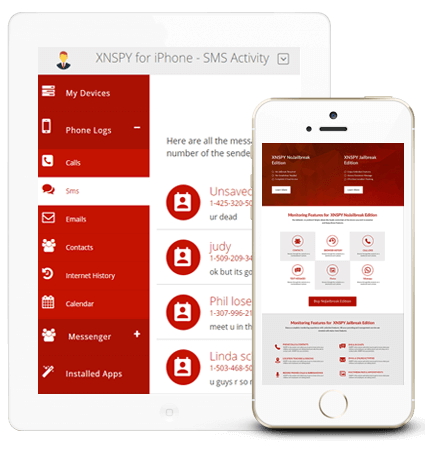 Xnspyis another powerful spy app and it claims to be world's most powerful and non-intrusive app to help you spy on people. From finding out people's locations using GPS to checking out their social media activities, the app has it all for you to track all the activities of any phone you want.
The app has real-time online and offline monitoring tools for both personal and commercial users. In addition to that, it works in the stealth mode which makes the app undetectable on any of the device you install it on. This comes handy when you use the app for a commercial purpose where there are other spy detective tools are installed on the system.
Part 3. Side-by-Side Comparison between SpyBubble and XNSPY
Now that you know what SpyBubble and XNSPY apps are, the following is a detailed comparison of both the apps which will help you decide which one is better for you.
Features
SpyBubble
XNSPY
Monitor phone calls and text messages
Completely undetectable
Works with Android and iOS devices
Track GPS location
View web browsing history
WhatApp,
iMessage,
BBM
Facebook,
iMessage,
Twitter,
Viber,
Instagram,
WhatsApp,
Kik Messenger,
Tinder Messages,
Skype Chats
Overview Message from
View incoming and outgoing emails
Get Alerts On Specific Locations
Monitor Specific Locations
Remotely Wipe Device Data
Lock Target Phone Or Tablet
Record Phone Calls and Surroundings
View Photos, Videos & Calendar Entries
Only photos
Money back guarantee
Sixty-day period for money back
Ten-day period for money back
With the features' comparison table above, it should now be easier for you to choose the app that fits all your spying needs. If you just want to try out a spy app, then we suggest that you go for the XNSPY phone tracker as XNSPY has more features and SpyBubble cell phone spy software has been discontinued. On the other hand, XNSPY will return your money if the app did not work well for you.
We hope the above guide provides you with enough information to decide between SpyBubble APK and XNSPY as a spy app for your device. Both the apps have their own advantages and disadvantages and it is completely at your discretion to choose what you would like to have on your device.