iPhone Spy App Reviews: 10 Best Spy Apps for iPhone [2023]
by Anna Sherry Updated on 2020-04-15 / Update for Spy Tips
The market for spy apps is growing dramatically and there are now dozens of iPhone spy app available in the market. A simple search on Google will reveal several apps that claim to be helping you spy on various iPhone models. While some of these claims are true and the apps do what they say they do, not all of them stand true to their claims and often fail in delivering the promised services.
Therefore, we have put together this guide that lists out the best spy app for iPhone. So, if you are looking to spy on an iPhone and have not chosen an app yet, the following guide will provide you with enough information for you to make a decision on a spy app.
Part 1. Features Comparison of iPhone Spy Apps
| App | Call Spy | SMS Spy | GPS Location | Instant Messaging | Jailbreak Required |
| --- | --- | --- | --- | --- | --- |
| XNSPY | | | | | |
| Spyera | | | | | |
| Norton Family Premier | | | | | |
| Qustodio | | | | | |
| iKeyMonitor | | | | | |
| TheTruthSpy | | | | | |
| mSpy | | | | | |
| Spyzie | | | | | |
| Highster Mobile | | | | | |
| Flexispy | | | | | |
Part 2. Top 10 iPhone Spy Apps Reviews
The above table should give you brief information about the features some of the iOS spy app offers. Below you will find more information about each software, so you can make a final decision for your spy app.
1. XNSPY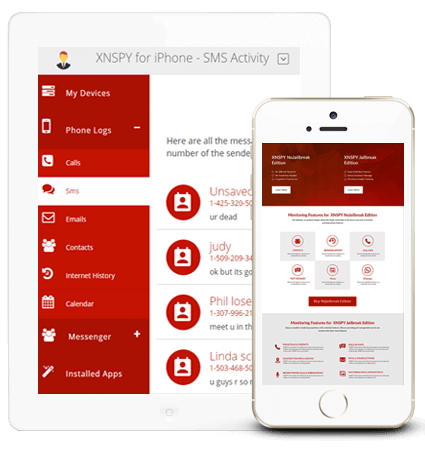 Xnspy is a powerful yet simple and easy to use application that allows you to track various items on an iPhone. You can spy on calls, messages, locations, and perform many other tracing activities on any iPhone if the app is installed on the phone. It comes with a keylogger as well that you can use to find out what keys your victim has pressed on their iPhone.
2. Spyera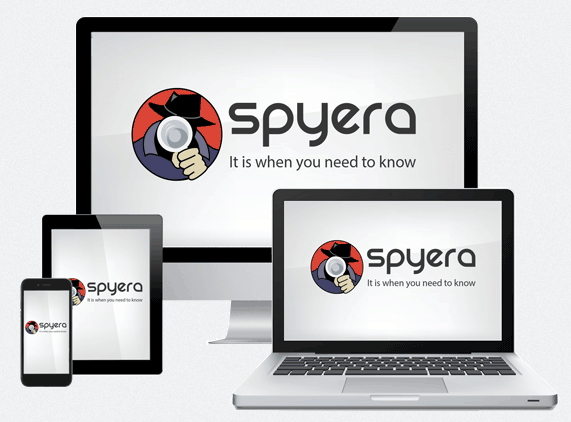 If you are looking for a spy app that not only works on iOS but works for many other platforms as well, Spyera is what you should be getting for yourself. It is a complete spy package for all your spy needs as it can track your calls, messages, social media activities, keylogging, and many other things.
It's one of the best spyware for iPhone you can ever get as it is fully loaded with spy features you would not get in any other single app.
3. Norton Family Premier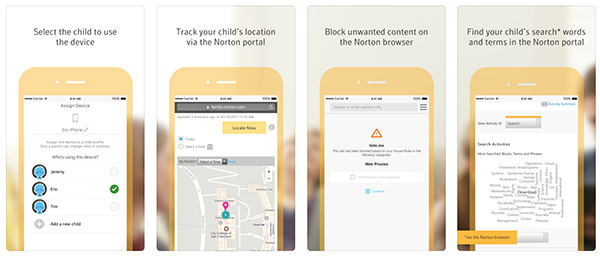 Norton Family Premier has been designed to keep an eye on your kids and to track their activities to ensure they are doing appropriate things on their devices. The app lets you find out where they are, who they are calling, who they are getting and sending messages to, and so on. It's more of a parental control app but it works as a spy app as well to spy on your kids' iPhones.
4. Qustodio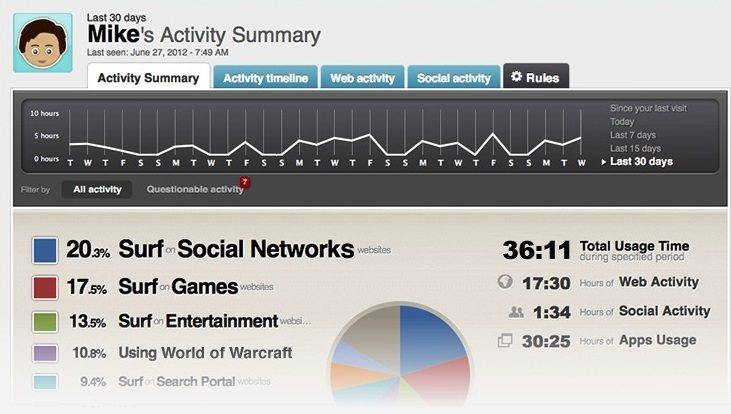 Qustodio lets you manage and supervise the activities happening on your kids' iPhones, so you know what's happening and how to manage it. It lets you block certain things including pornography on your iPhones and helps keep cyber threats away from your devices.
It only takes a few minutes to install and get started with the app on your iPhone. If you don't already have it, now is the time to get it.
5. iKeyMonitor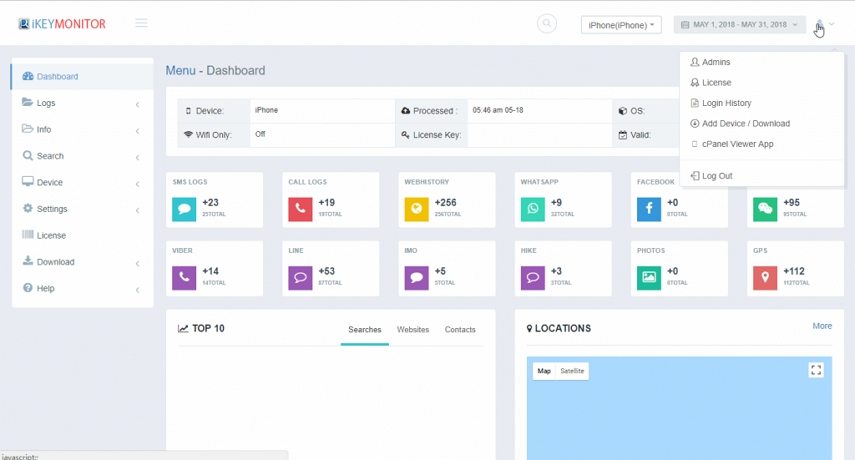 iKeyMonitor comes with a fully-loaded web panel that shows the activities taking place on an iPhone where the spy app is installed. You can find out who someone's calling, who they are texting, what they are posting on their social media profiles, and so on, using the app.
It's one of the spyware for iPhone that actually works and lets you keep an eye on suspicious activities.
6. TheTruthSpy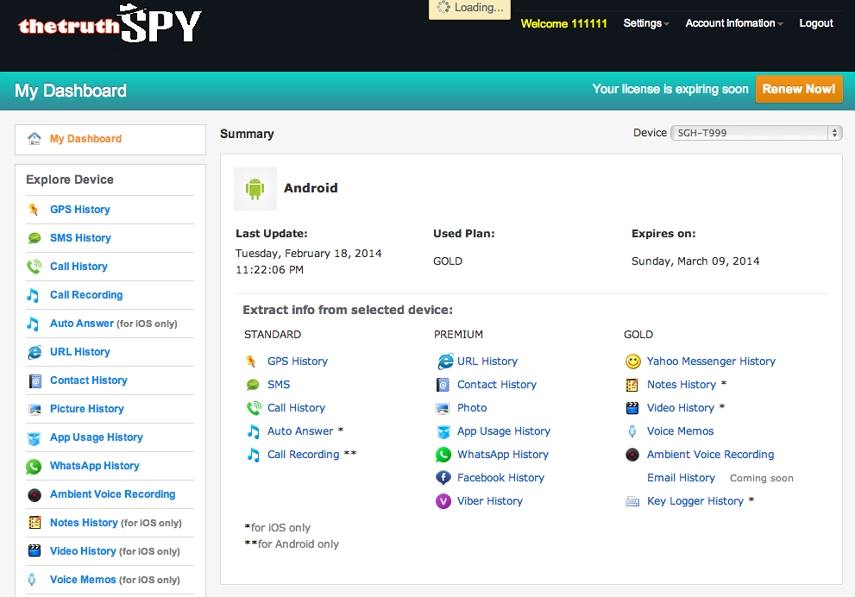 TheTruthSpy is a monitoring tool for both home and commercial purposes and it allows you to remotely view the activities happening on an iPhone. It's quite easy to obtain the app on an iPhone as Cydia has it in one of its repositories so you can directly download the app on your device.
7. mSpy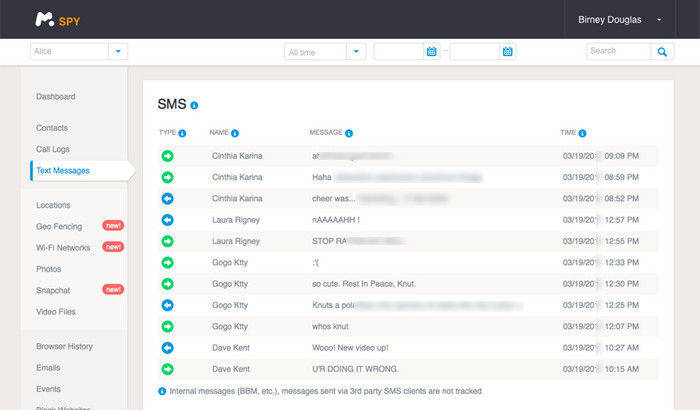 If you want to track almost all the activities on an iPhone, mSpy is the perfect choice for you as it can track up to 25 services on your iPhone. It includes major social media platforms, calls and GPS locations, Internet usage, and much more. It has a user-friendly interface that even a novice can use to track activities.
8. Spyzie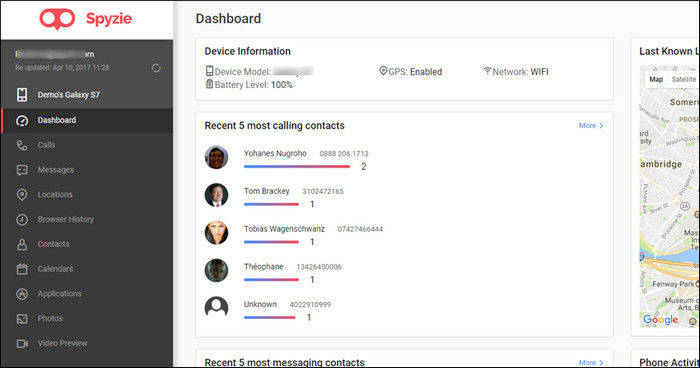 While most apps require your iPhone to be jailbroken to use their features, Spyzie has a non-jailbroken app version that lets you track activities without having to jailbreak your device. It supports even the latest version of the iOS and lets you track as well as perform many remote activities on the device.
Note: this site may cannot be visited due to some unknown reasons, if you cannot open it, please change to use other apps.
9. Highster Mobile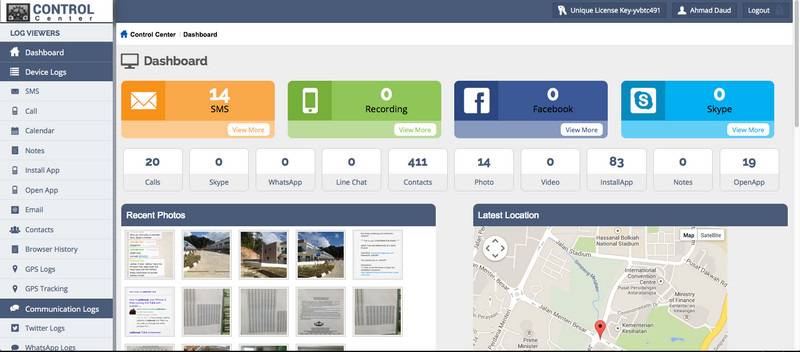 Highster Mobile can fetch your texts, iMessages, calls, and GPS location data of any iPhone remotely on your device. It does not even require a monthly subscription as you just pay once, and you are good to go.
10. Flexispy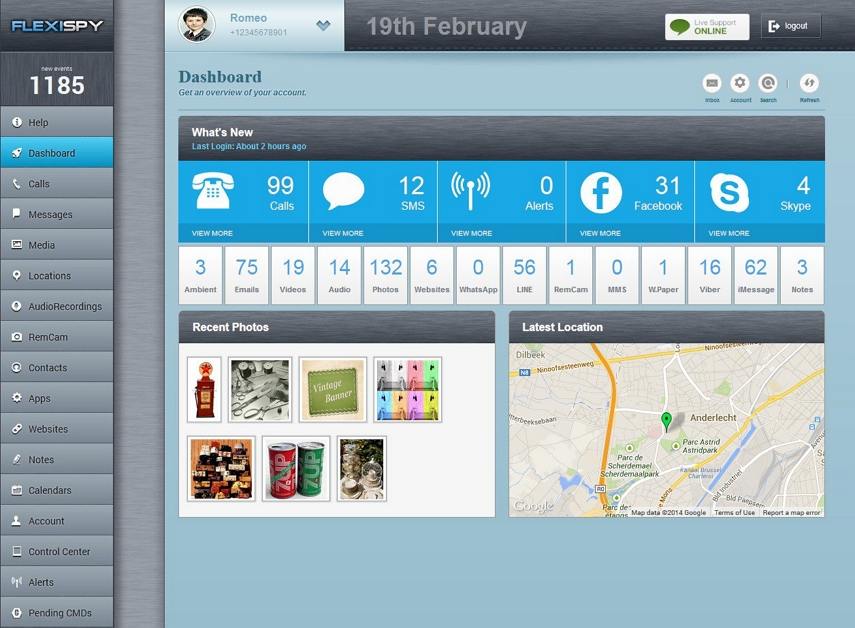 Not only does Flexispy let you spy on an iPhone, but it also helps you perform a number of operations on the iPhone remotely. You can monitor installed apps, view data, manage Internet usage, and perform several other tasks.
Conclusion
We hope our guide above has given you adequate advice for you to choose an iPhone spy app that helps you keep an eye on various activities happening on iPhones. You can always give a try to various apps and then choose the one that fits your requirements.