[SOLVED] iPhone 12/11 Won't Ring for WhatsApp Calls/Video Calls
by Sophie Green Updated on 2020-10-23 / Update for iPhone 11
I have an iPhone 12/11 pro running iOS 13.1.3. For months, my phone does not ring or vibrate when someone calls or video calls me from WhatsApp."
You could miss your important calls if your iPhone 12/11 wont ring for WhatsApp calls. This issue seems to be affecting a large number of users. If you are one of these users and your iPhone will not notify you of your WhatsApp voice or video calls, you may want to do something about it to fix the problem.
There are many reasons why you could face this issue on your iPhone. The following guide lists out the possible reasons and then offers some tips to make your iPhone 12/11 ring for your incoming WhatsApp calls.
Part 1. Why is My WhatsApp Video Call not Ringing?
This section describes the possible reasons why your iPhone is not ringing for WhatsApp voice and video calls.
Notification Settings Issues: If the notification settings are not properly set up on your iPhone, it can cause you to miss the WhatsApp call alerts.
Issues with Apple's Push Notification Service: Sometimes the APNS (Apple Push Notification Service) faces issues and this causes your iPhone to miss the WhatsApp call alerts.
Part 2. How to Fix iPhone 12/11 Won't Ring for WhatsApp Calls/Video Calls
There are several ways to get around the issue when your iPhone 12/11 wont ring for WhatsApp video calls. The following are some of the tips you can immediately apply to your device and see if they help fix the problem.
1. Make Sure Notification Is on in WhatsApp
You need to make sure that the appropriate notifications are enabled in WhatsApp on your iPhone. These settings can be verified as follows.
Open WhatsApp on your iPhone and head into the Settings menu.

Tap on Notifications and ensure a working ringtone is selected for the Ringtone option under Calls.
That should most likely resolve the problem for you.
2. Check If Notification Is on in iPhone Settings
iPhone has its own settings menu where you can enable and disable notifications for various apps. You need to ensure that WhatsApp is one of the apps that are allowed to send you notifications on your iPhone.
You can confirm and enable the WhatsApp notifications on your iPhone as below.
Open the Settings app from the main screen on your iPhone.

Tap on Notifications and select WhatsApp on the following screen.

Enable the Allow Notifications option.
WhatsApp should now be able to send you notifications for calls.
3. Make Sure the Ring/Silent switch Is Set to Ring
In order to receive sound notifications on your iPhone, you must make sure your phone is not in silent mode. The ring/silent switch on the side of your iPhone lets you switch between general and silent modes on your phone.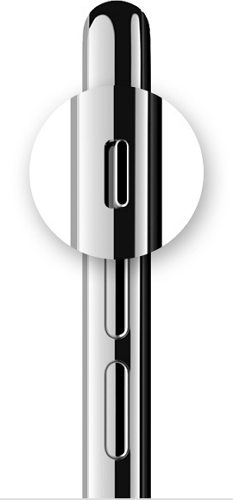 Make sure the switch is currently in general mode.
4. Turn Off Do Not Disturb
Do not disturb dismisses all types of notifications and alerts on your iPhone including the WhatsApp call notifications. You must disable it if you want to receive alerts for your WhatsApp voice and video calls.
Access the Settings app on your iPhone.

Tap on the Do Not Disturb option and turn the mode off on the following screen.
You should now be able to receive notifications for WhatsApp calls on your iPhone.
5. Make Sure You have Strong Wi-Fi or Cellular Connection
WhatsApp works over the Internet and requires you to have an active Internet connection to use it. If you are missing your call notifications, there may be an issue with your cellular data connection or your WiFi network.
You need to get those issues sorted and that should fix the issue you are facing on your iPhone.
6. Restore Your Phone to Fix APNS Issue on iPhone (No Data Loss)
If your iPhone 12/11 wont ring for video calls even after following all of the above methods, you might want to use a third-party tool to repair the device.
Enter Tenorshare ReiBoot, a software that allows you to fix the operating system of your iPhone. This way it fixes the underlying problems on your device and you can get WhatsApp to send you notifications for your calls once you have done this.
Download and install the ReiBoot software on your computer.
Plug-in your iPhone to your computer and access the software.

Select Repair Operating System in the software.

Choose Fix Now on the following screen.

Click on Download to download the firmware for your phone.

Wait for it to apply the firmware to your iPhone. Within a few minutes, your iPhone should be repaired.
You should not have WhatsApp call notification issues on your iPhone anymore.