How Do You Fix iPhone 11/13/14 Stuck on Black Screen?
by Sophie Green Updated on 2022-09-02 / Update for iPhone Recovery Tips
"Help me with my iPhone 11/13/14 black screen suddenly, it still plays music but won't turn on or turn off."
We guess that you must completely trapped in panic and loss at how to fix this problem. Although, Apple is claimed to be the most professional technical expert. Sometimes, you scratch your head and say, come on, who can help me with this trouble. Don't feel frustrated, indeed, we here offer you some efficient ways to tackle with your iPhone 11/13/14 stuck on black screen.
Part 1: What Causes iPhone 11/13/14 Black Screen of Death?
Why does my iPhone 11/13/14 has become black screen? There are a lot of reasons to be explored. Software or hardware problems, both could lead to black screen all of sudden even if it is still abnormally on. Here we list some possible reasons why your iPhone is frozen on black screen.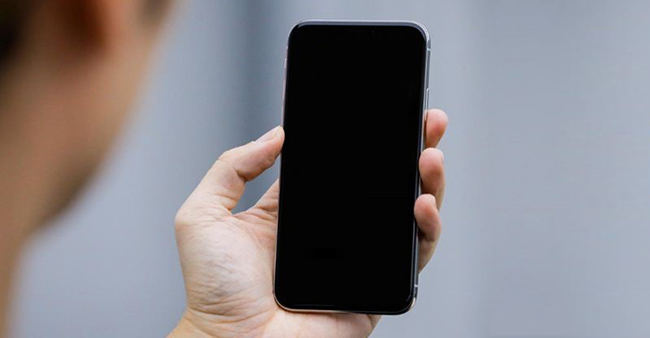 Software Update Failure
Software Crashes
Try to Jailbreak
Bad Firmware
Malware Attack
Accidental Force Collision
Water Damage
Dead battery
Hardware corrupted
Maybe one of reasons above cause your iPhone 11/13/14 to horrible situation. We know that it is not a common case, but we're trying to offer more useful information to assist you with really helpful ways.
Part 2: How Do You Fix A Black Screen on iPhone 11/13/14?
It is never a simple thing to fix such difficult issue in comparison with settings change on iPhone. So, here comes the most important part, how to fix an iPhone 11/13/14 stuck on black screen. We hope that you are going to find your answer. Things will become easier after you have used correct ways to solve problems. Check out here, and no more worries again.
The Most Useful Way to Solve Black Screen without Data Loss
Sometimes, we don't know what would happen if the black screen lasts for a long time. Maybe you just update software and it fails to complete unexpectedly. Need more professional help? Secure data protection without any loss? Tenorshare ReiBoot, focus on fixing various problem involved with iOS system. It gets your iPhone away from black screen situation no matter what reason causes that. Even if it becomes stuck on black screen with Apple logo, or frozen, stuck in recovery mode, boot loop screen. All complicated problems, quick fix, no puzzle.
Step 1Download from Official Website And Turn on ReiBoot
After you successfully launch ReiBoot and connect you iPhone 11/13/14 to Computer or Mac. There are three options, just pick repair operating system. Note: If your iPhone is not recognized, please follow prompt to do. Generally speaking, this helps your iPhone to be successfully recognized.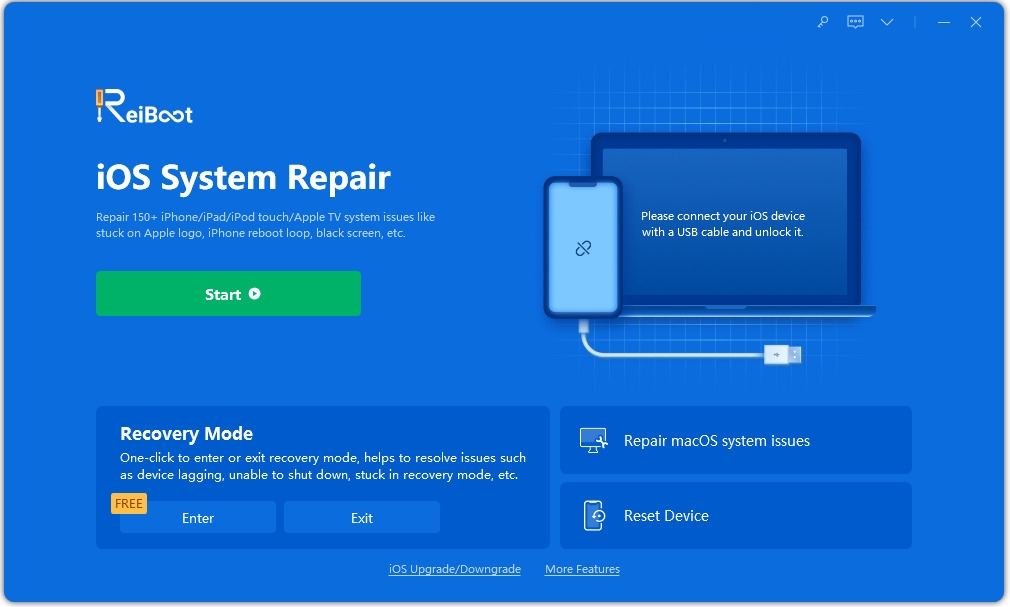 Step 2Click Fix Now to Repair Your iPhone 11/13/14
Something needs to be paid attention to, make sure your iPhone has enough power and do not plug the USB cable out during the process of repair.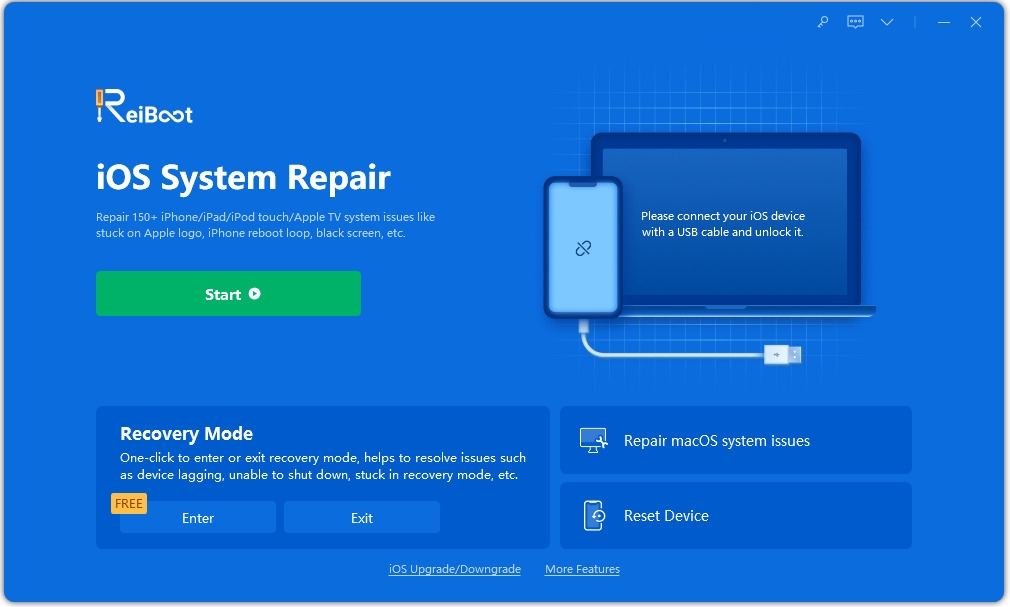 Step 3Download Firmware Package
After you successfully complete the step 2, it's time to download a firmware package. If you fail to do this, click copy to download through browser. If you have already got the firmware, you can import it manually.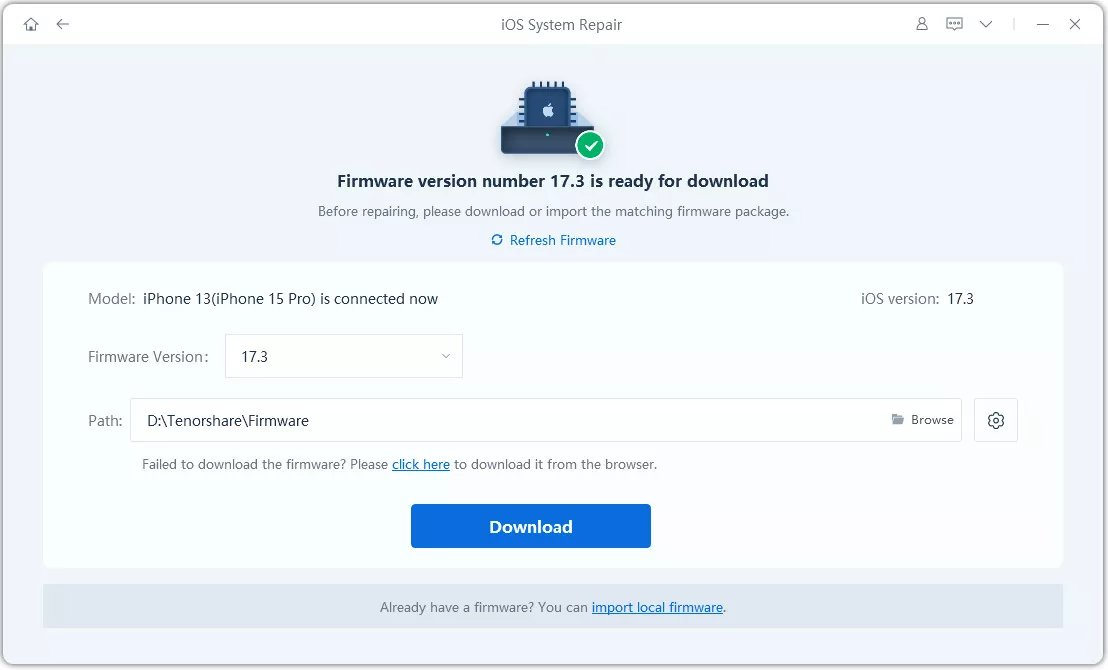 Step 4Start to Repair
Wait till the firmware package is downloaded, and then click "Repair Now" to proceed.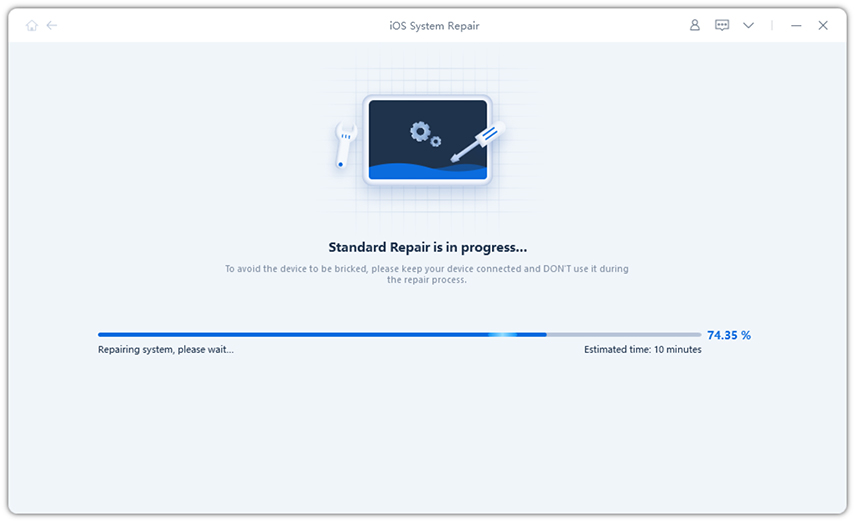 After repair, the device will restart automatically, and your device will become normal.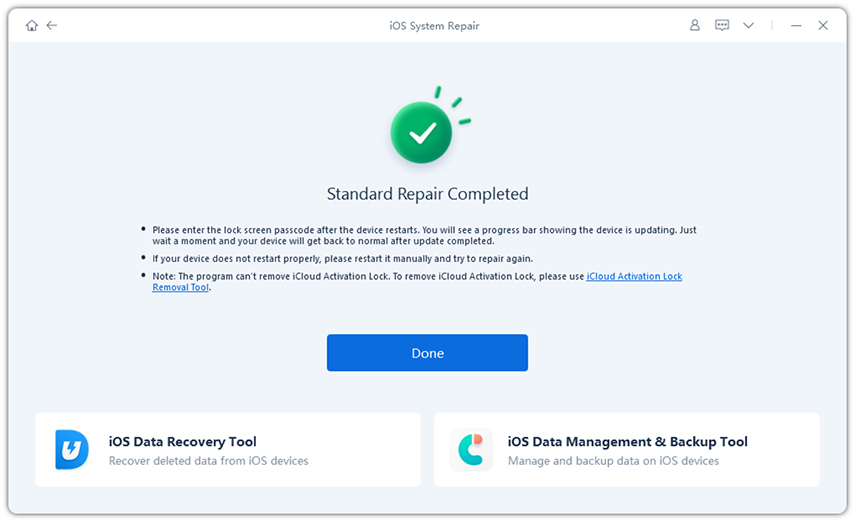 Part 3: Other Common Ways to Get iPhone 11/13/14 Out Of Black Screen
Do I have chance to try other ways? Of course, there's always a way there for you. No foolproof solution exists after all. Here we conclude some useful ways to you. If you do feel puzzled at how to fix black screen, go ahead for following methods to seize any chance of successful repair.
Way 1. Force Your iPhone 11/13/14 Pro/11 Pro Max to Restart Again
Obviously, it is the simplest way to fix your problem. Anytime, just pick up this easy-to-use method, and problems occurring in the usage of your iPhone 11/13/14 can be worked out. Press and release the Volume Up button, then hold and release the Volume Down button, next press and hold the side button for nearly 10 seconds until your iPhone 11/13/14 reboots again normally. If this way doesn't work, please move on to next way.
Way 2. Charge iPhone 11/13/14 with USB Cable
At the moment, you can try to charge your iPhone 11/13/14, it is suggested to fully charge for an hour. Then just wait for a while, a charging screen will show up. Instead, if the charging screen doesn't appear, consider checking your USB cable and adapter. If no damage with these gadgets, what to do? Think about next way.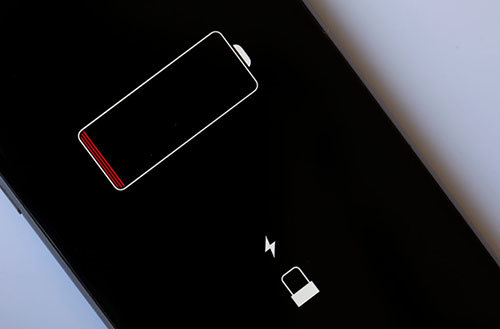 Way 3. Use iTunes to Restore iPhone 11/13/14
We all know that iTunes can be applied to update and restore iOS devices. Under such circumstances, your iPhone 11/13/14 gets stuck on black screen of death. Basically speaking, data will be erased. Before you decide to take action, please have a backup. Connect iPhone to computer and launch iTunes. There are two options to restore through iTunes.
Option1: Put Your iPhone 11/13/14 into Recovery Mode
Step 1: Press then release the volume up button.
Step 2: Then quickly press then release the volume down button.
Step 3: Hold the side button, and you'll see the Apple logo.
Step 4: Do not release till you see the Recovery Mode screen.
Then a pop-up window appears on iTunes, click Restore and your iPhone will be restarted again. Note: data is wiped out now. If you can't use this option, please try next option.
Option 2: Enter DFU Mode with Best Care
Step 1: Press then release volume up button.
Step 2: Then quickly press then release the volume down button.
Step 3: Now press and hold the power button until the iPhone goes black, nearly 10 seconds
Step 4: Continue holding the power button, and press the volume down button for 5 seconds
Step5: Release the power button but continue to hold volume down button for another 10 seconds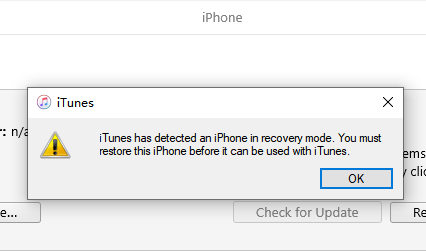 Now, iTunes detects your iPhone and click OK, then select Restore to restore iPhone.
Tip: How to Fix If You Have Damaged Hardware?
This is the last thing no one wants it happen. If all ways above still couldn't solve your problem, ask for more help from Apple Support on line. Or just directly go to the Apple store nearby and make your problems heard in detail.
Conclusion
When your iPhone blacks out suddenly, don't be panic. We know you're afraid of fixing this by yourself. If there is a super secure and efficient way in front of you, why not use it? Tenorshare ReiBoot, can help you with solving any issues about your iPhone 11/13/14. Apart from this software, other ways also do some favour and it's not that bad to have a try as alternatives. What if you want to recover lost data from iPhone 11/13/14 with black screen? Be at ease, UltData - iPhone Data Recovery gives you answer.