[Full Guide]Why I Unable to Activate iPhone 12/11? Fix It!
by Jenefey Aaron Updated on 2020-10-24 / Update for iPhone 11
I just got an iPhone 11 and going through 2 pages of setup, now it has been stuck on this page for the past 2 hours. However, the screen says it may take a few minutes to activate your iPhone 11!"
Recently, many iPhone users reported that they unable to activate iPhone 11. According to user report: the screen says, "it may take a few minutes to activate your iPhone", but has been 3 hours & still spinning.
To be honest, iPhone unable to activate error is a common problem. Thus, this guide will provide some fixes to the issue with you. (iPhone 12 is supported now!)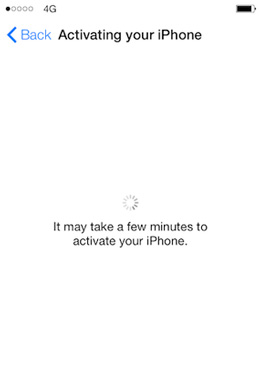 Part 1: Uable to Ativate iPhone 12/11? 7 Ways to Bypass Carrier Lock
iPhone unable to activate error is usually because there is no SIM card or no network. Besides, it is possible that there are some problems on iPhone itself. Let's try to use the following 7 ways to solve with the problem.
Way 1. Try to Activate iPhone 12/11/11 Pro/11 Pro Max(Check System Status First)
Visit the website to check the system status. If the box next to "iOS Device Activation" isn't green, then you can try to activate your iPhone device later. Still unable to activate iPhone the second time? Let's continue to use other methods.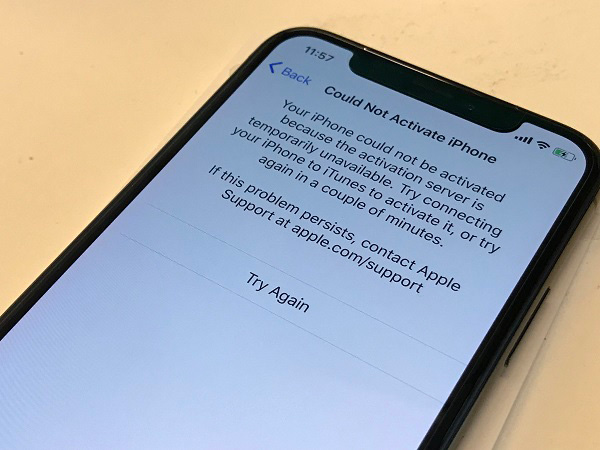 Way 2. Troubleshoot The Network Connectivity
Your iPhone 11 need to be connected to a Wi-Fi network, a cellular network or iTunes, only in this way can activate and continue setting up your device. It is suggested to connect to a stable Wi-Fi network.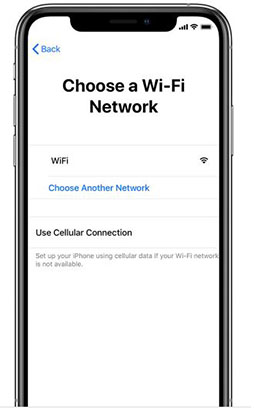 To activate your iPhone 11, you need to insert a SIM card. Please make sure that the SIM card is installed in your iPhone device.
To activate your iPhone 11, you need to insert a SIM card. Please make sure that the SIM card is installed in your iPhone device.
f you receive the error message "No SIM card" or "Invalid SIM card", please re-plug the SIM card, check if the SIM card tray is completely closed and not loose, then restart the iPhone and try to activate again.
If you have another available SIM card, insert it to try.
Way 4. Restart Your iPhone 11/11 Pro/11 Pro Max
The most straightforward and simple way is to restart the iPhone 11 and try to activate it again.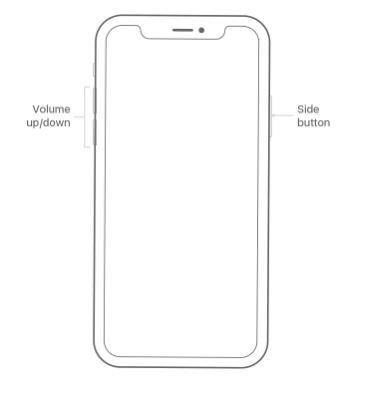 Long press the Volume up button and Side button together till the shutdown slider appears on the screen.
Drag this slider to power off your iPhone 11.
After shutdown, press and hold the side button again till you see the Apple logo.
Tips: In iOS 11 or later, you can shut down iPhone by going to Settings > General > Shut Down.
Way 5. Remove Activation Lock Using iCloud
If you are prompted to log in to the Apple ID and password during activation, just do it. If a password prompt appears, it is possible that you have enabled the Activation lock in "Find My" feature. You can remove activation lock via iCloud.com.
Visit iCloud.com > log into your account > click "Find iPhone" > click "All Devices" > select your device and click "Erase iPhone".
Warm Tips: If the iPhone 11 you bought is a second-hand phone and iPhone 11 wont activate, it is possible that the device is still linked to the original owner's account. Please let the seller to erase all data on iPhone and remove activation lock. The seller can remove the activation lock from the account by logging into iCloud.com.
Way 6. Activate iPhone 11 with iTunes
f your iPhone unable to activate, iTunes can be a useful method. Here's how to activate iPhone 11 qith iTunes:
Make sure that you install the latest version of iTunes.
Check if the computer is connected to internet.
Launch iTunes and then connect your iPhone 11 to the computer via a USB cable.

Wait for iTunes to detect and activate iPhone 11. If iTunes pop up a windows asking you to choose "Set as new" or "Restore from backup", it means iTunes has activated your iPhone.
Way 7. Contact Your Carrier
If iTunes prompts that the SIM card is not compatible,or your iPhone shows "SIM Not Supported" contact your carrier to help you solve the problem.
Part 2: iPhone 11 not Activating by iCloud Lock - Using Tenorshare 4Mekey
Tenorshare 4MeKey is a quite effective tool to help you unlock iCloud Locked iPhone. It also helps you activate your iPhone when you forget your apple ID. I think it is absolutely a great tool from the bottom of my heart! If you wanna try it, please follow the guide below:
Please dwnload and install Tenorshare 4MeKey first.

Using USB cable to connect your iPhone to PC or Mac.

Then, your compueter start to download the jailbreak tool. After downloading, please click "start jailbreak".

In order to add the correct function to your iPhone, you should confirm your device details. Next tap on "Start Remove" to unlock your device.
After a few minutes, you can use your iPhone freely.
Conclusion
In this guide, we have concluded 8 ways to activate iPhone. We sincerely hope that we can solve this problem for you. And please trust me, Tenorshare 4MeKey must be your the most useful tool. Download it, you will never be anxious about your iPhone will be locked. And you can also use it help your friends who have the same problem. It is absolutely cost-effective!
Besides, if your iPhone 11 stuck on "disabled screen" for a long time, it is possible that there is somthing wrong with your iPhone. Don't worry, You can use Tenorshare ReiBoot to repair, it is capable of fixing various iOS problems,such as iPhone 12 stuck on loading, iPhone 12 recovery mode, black screen,etc. Anyway, it's well worth trying.