[FIXED] iPhone 11/11 Pro (Max) Stuck in Boot Loop Issue
by Anna Sherry Updated on 2020-09-17 / Update for iPhone 11
"I just purchased the new iPhone 11 Pro with iOS 14 and it is great. At least it was until it got stuck in a boot loop. I am using 64 GB variation of the model and it is prompting 4013 error. How do I fix it?"
Getting stuck in a boot loop is a very old iOS issue that has disturbed a huge number of users all over the globe. But it is nothing to worry about. As the issue is old, there are solutions available also. If iPhone 11 pro boot loop causing you difficulty, then simply read the article below. The solutions are detailed there.
Part 1. One-Click to Fix iPhone 11 Stuck in Boot Loop without Data Loss
If iPhone 11 pro max boot loop causing an issue, then the best way to get rid of it is to use a professional system recovery program. Like Tenorshare ReiBoot, this is a program designed to repair multiple issues with iOS system. This program is safe, fast and very effective.
Top Features of Tenorshare ReiBoot
ReiBoot provides 1-click enter and exit to Recovery Mode.
Capable of repairing more than 50 iOS related issues; including Apple logo, Boot loop, Recovery Mode, etc.
Fix iOS devices if it has frozen or suffered from any undeniable issues.
Recovery can be completed without any data loss.
Compatible with the latest version of iOS and newer models of iPhone and iPads.
There are the highlights of Tenorshare ReiBoot and the features are quite attractive, convenient for the users. You can use it very easily if youriPhone 11 stuck in boot loop. Here's how to fix boot loop iPhone 11 using Tenorshare ReiBoot.
Step 1 Download and install ReiBoot on your computer and then launch it. After that, connect the iPhone to the computer and click the "Repair Operating System" from the program interface.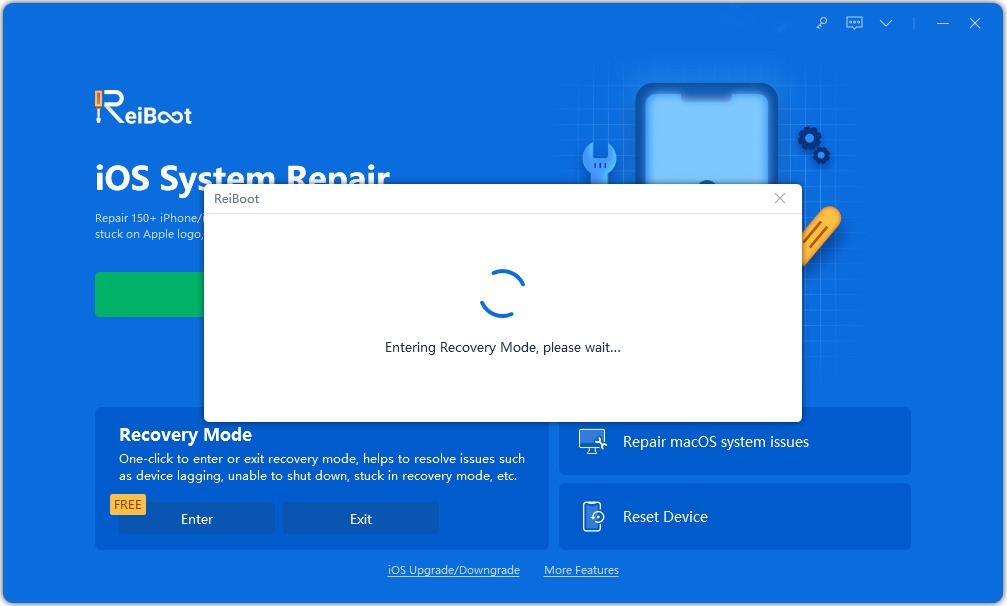 Step 2 Click on "Fix Now" on the following panel and proceed.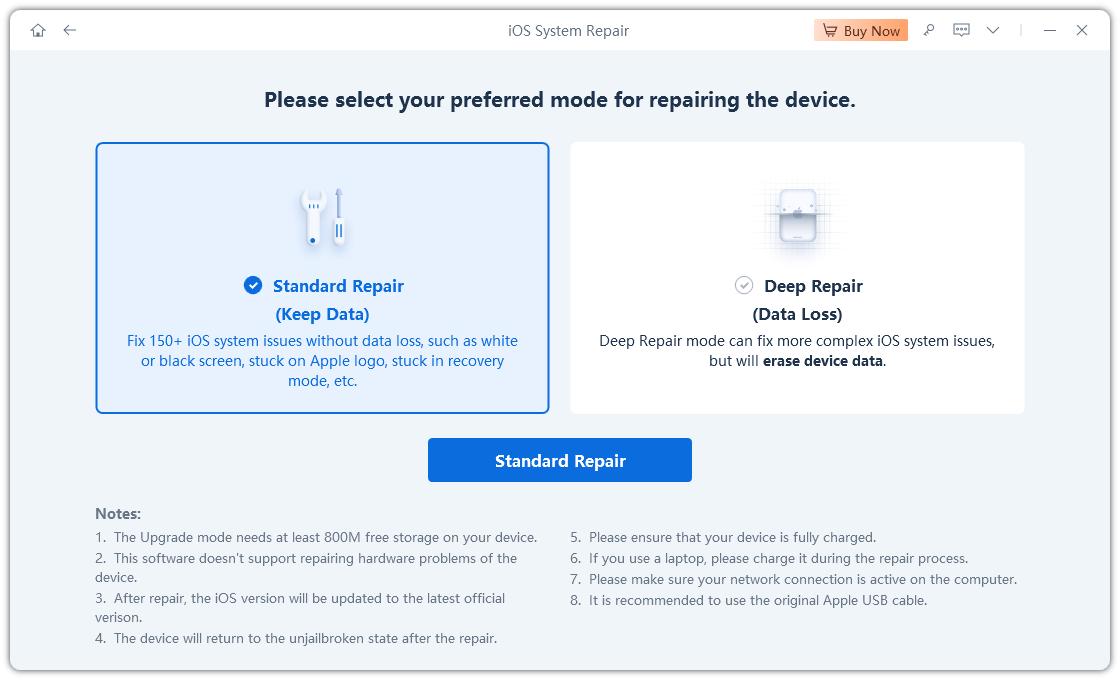 Step 3 After that, you have to download the required firmware. Click "Browse" and choose a path for the firmware and then click "Download" to get the firmware.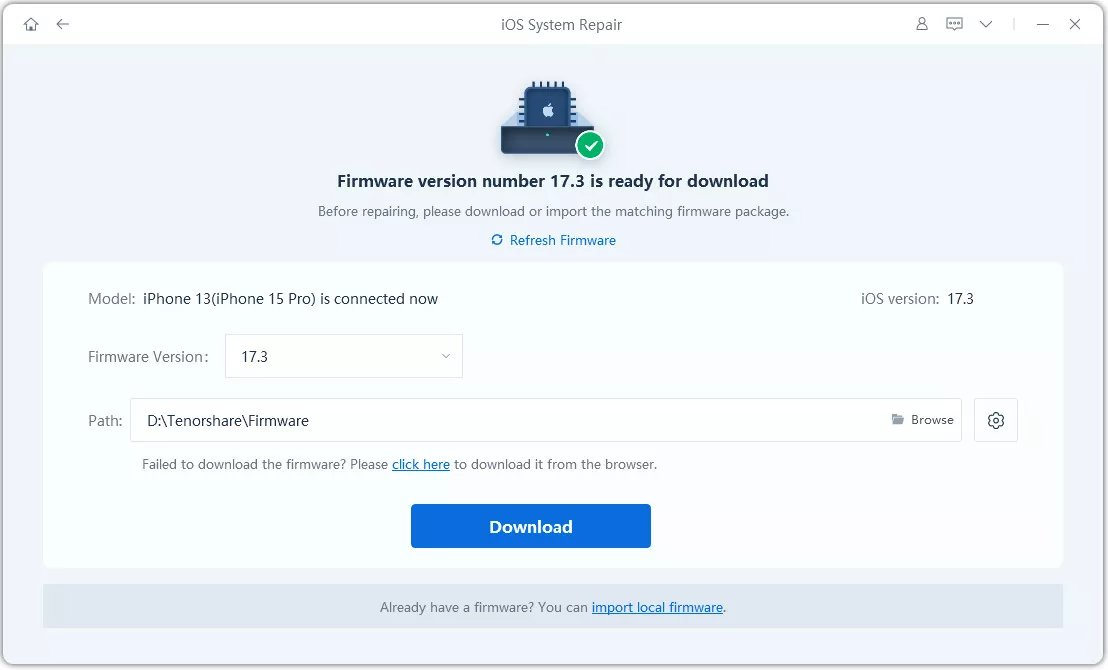 Step 4 After the firmware is downloaded, click "Start Repair" and ReiBoot will start fixing the iOS system immediately.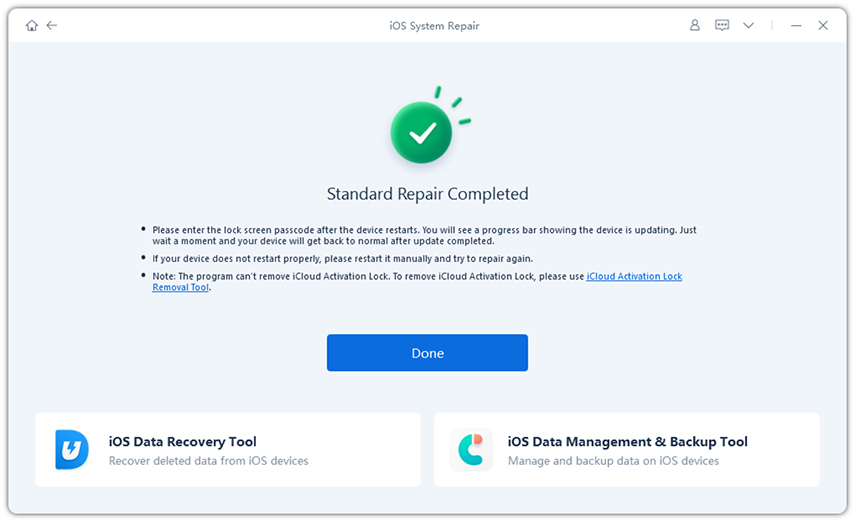 This is a very safe and effective procedure, it should be your first choice for fixing the iOS device. If you don't agree, then look for the other solution in the article below.
Part 2. 4 Other Useful Troubleshooting to iPhone 11 Boot Loop
There are also other ways to fix iPhone 11 pro reboot loop but these procedures do not guarantee the extermination of the said issue but they have work on certain cases. So, if you are not willing to use a 3rd party program to fix boot loop on iPhone for iPhone 11, then go through the following fixes one by one. You will be able to figure out which is effective for you.
Method 1. Hard Reset (Force Restart) Your iPhone 11/iPhone 11 Pro (Max)
One of the simplest fixes to any iOS related issue is a simple restart. Sadly, if you are stuck in boot loop, you won't be able to make a simple restart of the said device, you need to go for a Force Restart of the device, also known as Hard Reset
It is pretty simple but it is also capable of fixing the glitch if it was caused due to any minor problem with the software. Here are steps to fix iPhone 11 boot loop.
Step 1: Make a quick tap on the Volume Up button of your iPhone 11 and then do the same with the Volume Down button.
Step 2: Then, press and hold the Side button until the iPhone restarts.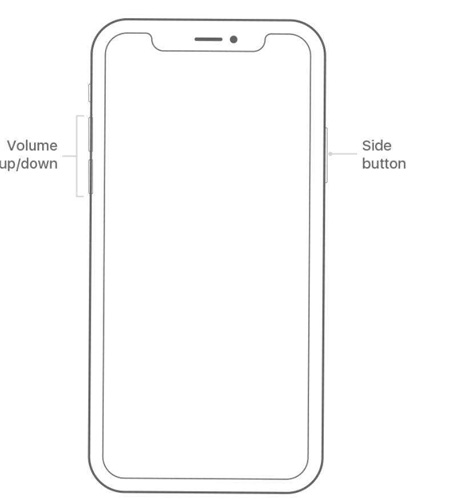 Step 3: Now, you can put the iPhone 11 into DFU Mode.
Disadvantages of Using iTunes:
The chances of this procedure effectively fixing the boot loop issue with your iPhone 11 is pretty thin
Method 2. Restore Your iPhone 11 with iTunes to Fix Boot Loop
The chances of Force Restart fixing an iPhone 11 stuck in reboot loop is pretty much zero. So, restoring the device with iTunes is one of the effective options around. This is the official fix for this sort of issue with your iOS device. The steps to restore iPhone 11 with iTunes app are detailed below;
Step 1: Just connect the iPhone 11 to a computer where the iTunes app is already installed.
Step 2: Make sure the app is updated to its latest version and launch it.
Step 3: As soon as the device gets detected by the app, go to "Summary" on the left side of the app panel.
Step 4: As you click on the said tab, the "Restore iPhone" option will be visible on the right side of the panel. Just click on it to restore the device.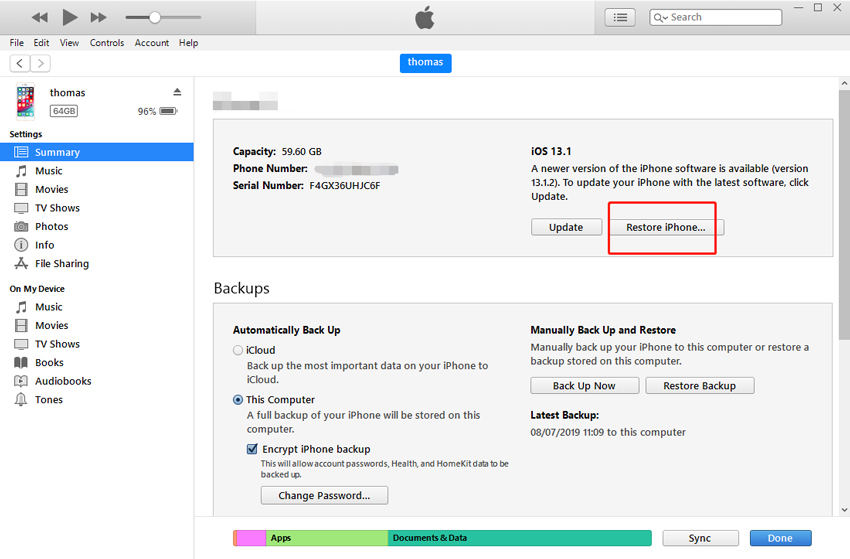 Although iTunes is the official app and restoring with it supposed be very effective, it is not. There are risks involved.
Disadvantages of Restoring with iTunes:
iTunes Restore is a very slow procedure.
Due to the boot loop, there is a possibility that the iPhone may not get detected by the iTunes app.
The device will be erased completely.
Could get stuck during the procedure.
Method 3. Restore using DFU mode to Fix iPhone 11 Reboot loop
As you may have guessed, due to the boot loop issue iTunes may not be able to detect the iPhone 11. It is an issue that has occurred on multiple occasions. If it happens to you, simply put the iOS device in DFU Mode and then proceed to restore with iTunes. So, here's how to fix boot loop on iPhone 11;
Step 1: Connect the iPhone 11 to the computer and launch the iTunes app.
Step 2: If it is not getting detected by the app, you need to put the device in DFU Mode.
Step 3: As soon as the device gets detected by the app, go to "Summary" on the left side of the app panel.
Step 3: So, turn off the device. Then, make a quick tap on the Volume Up button and then make a quick tap on the Volume Down button.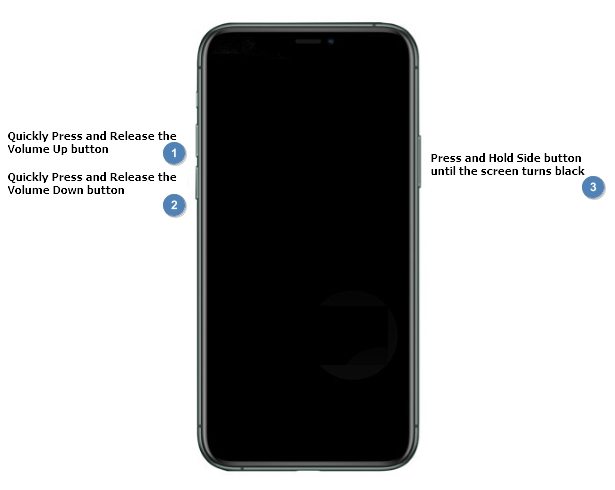 Step 5: As soon as the device is in DFU Mode, a pop-up will appear on the iTunes window, stating that there is a problem with the iPhone.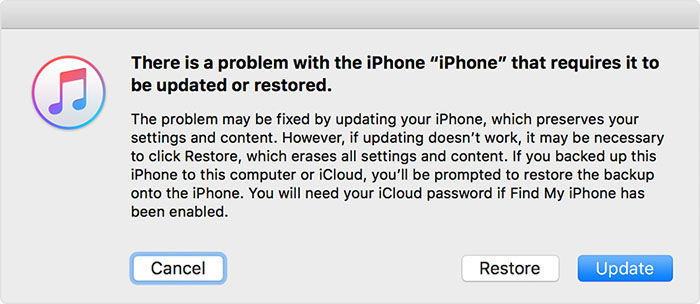 Step 6: Click on "Restore" and then confirm the command, restoring the device.
Disadvantages of DFU Mode Restore:
It is pretty complicated to put iPhone into DFU mode correctly.
The procedure will definitely erase all your data on the iPhone 11.
You may get iTunes errors while restoring.
iTunes may not be able to recognize your iPhone in DFU mode.
Could get stuck during the procedure.
Method 4. Contact Apple for Help
If any of these are not working, then simply Contact Support Center for help. But if you are out of warranty, the help may cost you a huge amount of money. And in order to fix any severe issues with the device, the support center will keep the device with them for an uncertain number of days.
Conclusion
Therefore, if your new iPhone 11 is causing trouble with the iOS 13 boot loop, then immediately fix it. The most certain way to fix the issue is to use Tenorshare ReiBoot. But if you are looking for other fixes, then they are also available but there is no guarantee of success with them.