Best Ways to Reset iPad to Factory Settings without iTunes
Whatever might be your need, either you are giving away your old iPad or selling it off to someone, understanding how to factory reset your iPad is paramount. While looking for the best ways to reset iPad factory settings without iTunes, you shouldn't panic worrying about the technicalities of it. Managing your iPad with the burden of resetting would be easier with some quick tips. And, if you are unaware of the most viable options among them, then we are here to help you through.
In this article, we are going to explain the need of factory reset and how to restore iPad to factory settings without iTunes. Stay tuned for more!
When Should We Factory Reset iPad:
So, first of all we will discuss what are the scenarios that demand for resetting iPad factory settings without iTunes? Here are the most prominent reasons for factory resetting your iPad :
Factory Reset iPad without iTunes from Setting Panel
If your iPad screen is locked and you are aware of the passcode, then you can try this method for sure. For resetting iPad to factory settings without iTunes, you can use the 'Settings' app on your iPad. It is imperative take a backup of your iPad, as the data will completely get erased with this option.
Let's see how to reset iPad to factory settings without iTunes using 'Settings' :
Go to 'Settings' app on your iPad and click the 'General' option there. Hit the 'Reset' button afterwards.
Tap on the 'Erase All Content and Settings' and then select 'Backup Then Erase' or 'Erase Now' as per the situation.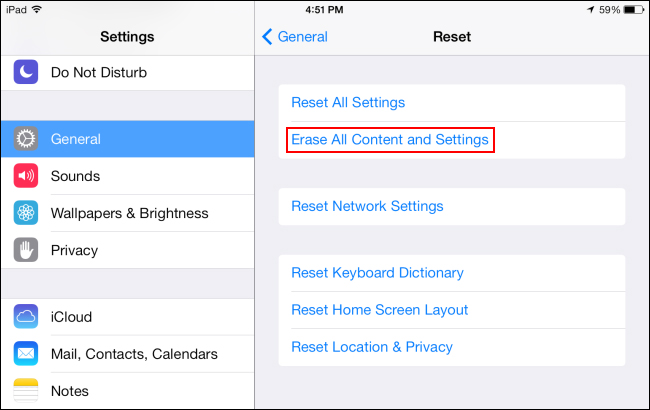 Press the 'Erase [Device]' option and tap on 'Erase' to confirm.
The Apple logo will appear on screen now and then your device data is completely wiped off. The iPad becomes fresh as new and you can restart it to configure again after that.
Restore Locked/Disabled iPad to Factory Settings without iTunes in other 2 Ways below
Reset iPad to Factory Settings without iTunes and Passcode via Tenorshare 4uKey
Imagie, your iPad has been disabled or locked and you can't access it anyway for restoring it to factory settings. Well! Such a situation would demand a mighty third-party application like Tenorshare 4uKey and make things easier for you. In order to restore iPad to factory settings without iTunes, choose 4uKey and then you can unlock it by bypassing the lock and then factory reset it without any hassle. The part is the process doesn't require any additional procedures to get the iPad reset. Whether you have a face ID, 4 to 6 digit passcode or Touch ID set up to lock the screen, 4uKey can seamlessly unlock it in a fraction. Be it a Mac or Windows system, the software can work wonders for you with support to the latest iOS. Moreover, it is compatible with the newest iOS devices in the market.
Let's learn how to factory reset iPad using Tenorshare 4uKey :
Step 1 On your computer, install and run Tenorshare 4uKey and then connect your iPad through a USB cable. On the program interface, click on the 'Start' button.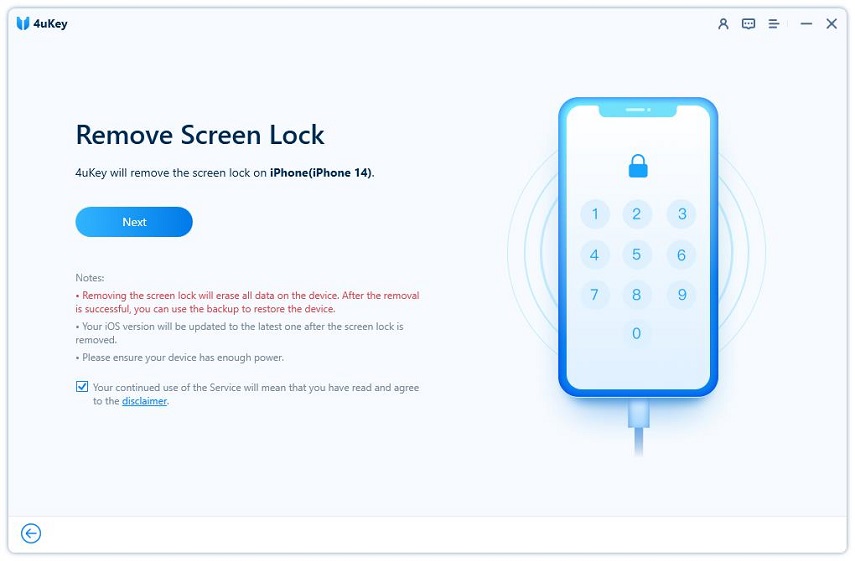 Step 1 Now, tap on the 'Download' button and wait a while as the latest compatible iOS firmware gets downloaded for your iPad.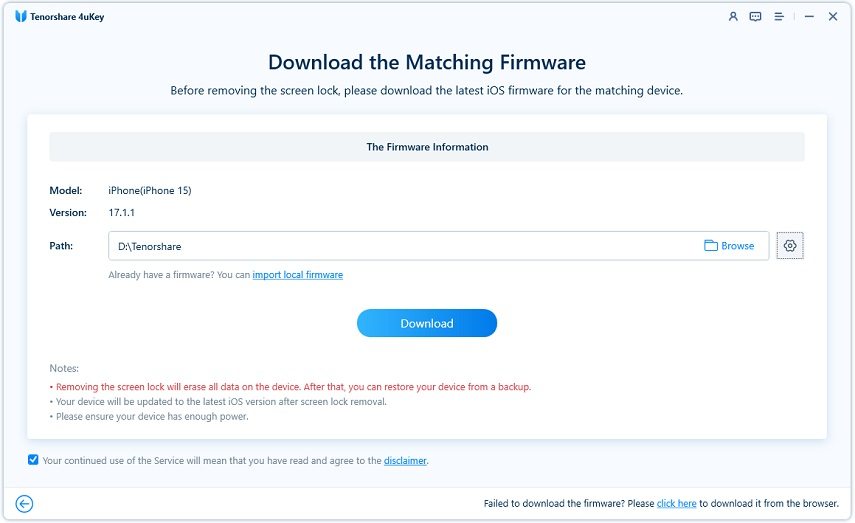 Step 1 Press the 'Start Unlock' button so that the passcode gets removed. Allow sometime, so that the process takes effect.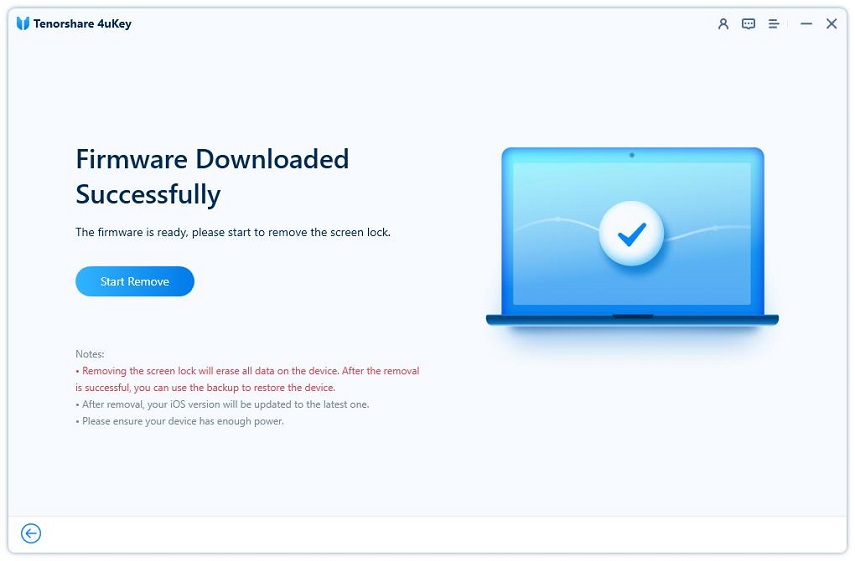 Step 1 At this point, your iPad has been factory reset after being unlocked. You can use your old iTunes/iCloud backup to restore your data or set it up as a new device.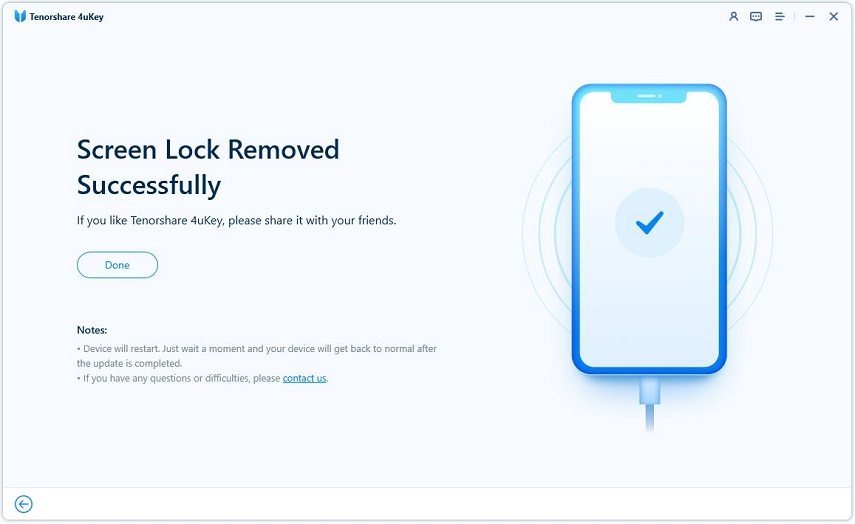 Factory Reset iPad Remotely with Find My iPhone
'Find My iPhone' is a brilliant feature with Apple devices. Using this feature, you can remotely factory reset or erase your iOS devices easily. In this method, we are going to erase the iPad, so that you can set it up a new one. It is important to ensure that the 'Find My iPhone' feature has been enabled on your iPad.
Here is how :
Go to www.icloud.com/find and then login to your iCloud account using the credentials.
Now, browse to 'All Devices' option and then click [your iPad]. Press 'Erase iPad' afterwards.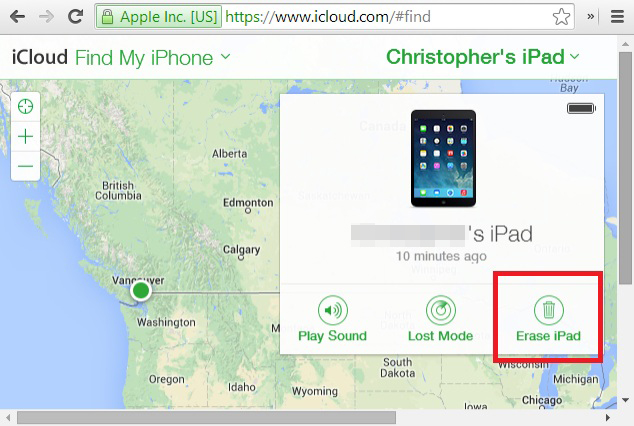 The iPad will be erased now along with the passcode. Allow it to restart and later you can configure it afresh.
If you have an iPhone, here is a article about how to factory reset iPhone without passcode with detailed steps.
Conclusion
After going through this article, we have found that when it comes to restore iPad to factory settings without iTunes when the screen is locked/unlocked you can easily do that using Tenorshare 4uKey. This method is ultimate as it not only supports Windows and Mac systems but also removes every kind of iOS device passcodes.