Fix itunes6464.msi missing (Latest Solutions)
by Anna Sherry Updated on 2019-10-29 / Update for Fix iTunes
Recently, some users complained about they can't update or uninstall iTunes because they get an error message that says "itunes6464.msi" is missing. If you're going through this same error, you probably know how annoying it is. But, the good news is that there are some reliable solutions you can try to come out of this problem. If you don't know what you can do to fix this issue, this guide has covered real fixes for missing itunes6464.msi error.
Part 1: What is itunes6464.msi and Why itunes6464.msi Cannot be Found
Well, itunes6464.msi is a quite common issue related to the type of MSI (Windows installer package file format) file used when installing iTunes. Unfortunately, this error prevents the installation of iTunes on Windows PC and it can be quite maddening.
If you're wondering why itunes6464.msi cannot be found, then following could be culprits behind this annoying error:
Corrupt or damaged Windows registry keys linked with itunes6464.msi.
The MSI file may get infected with a virus or malware.
Another application maliciously or mistakenly deleted the itunes6464.msi file.
These are the three main reasons why the file can't be found. Now, it's time to get the error fixed and so, let's give a look at the solutions.
Part 2: How to Fix itunes6464.msi Missing
Following are all possible tricks and tips you can try to get rid of itunes6464.msi missing file error without much trouble.
Tip 1: The Easiest Way to Fix itunes6464.msi Cannot Be Found Using TunesCare
If you're looking for the easiest yet reliable way to fix itunes6464.msi error, then we recommend you to give Tenorshare TunesCare a try. This powerful software features 'Fix All iTunes Issues" function that you can use to repair your iTunes error with ease. In fact, this software is specially designed to help users to get rid of all iTunes errors in a few minutes. The best part is that it provides full support to the latest iTunes version too. With its simple and easy proves, you will get back normal iTunes.
To learn how to fix itunes6464.msi missing error with ease, get TunesCare from its official site on your computer and follow the below steps:
Step 1: After installing the TunesCare, run it on your computer. Next, you need to click on the "Fix All iTunes Issues" function to start with the process.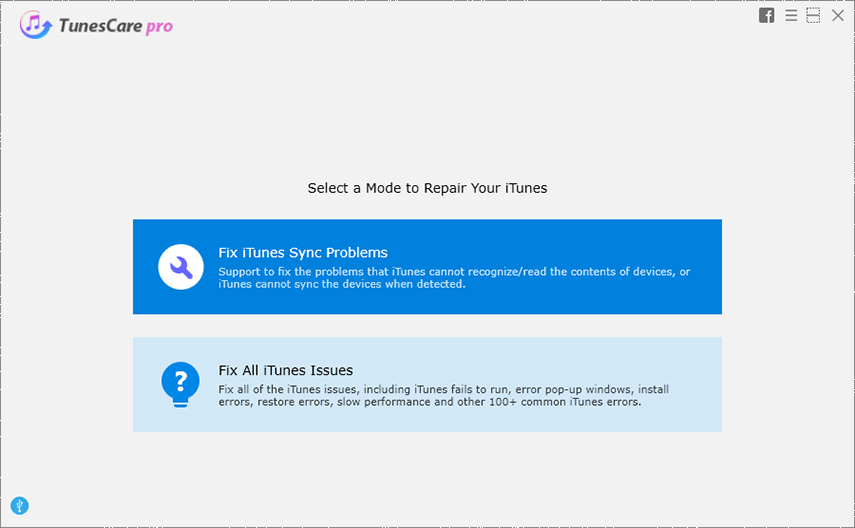 Step 2: If your iTunes doesn't work well, then the software detects that and recommend you to troubleshoot all the iTunes issues.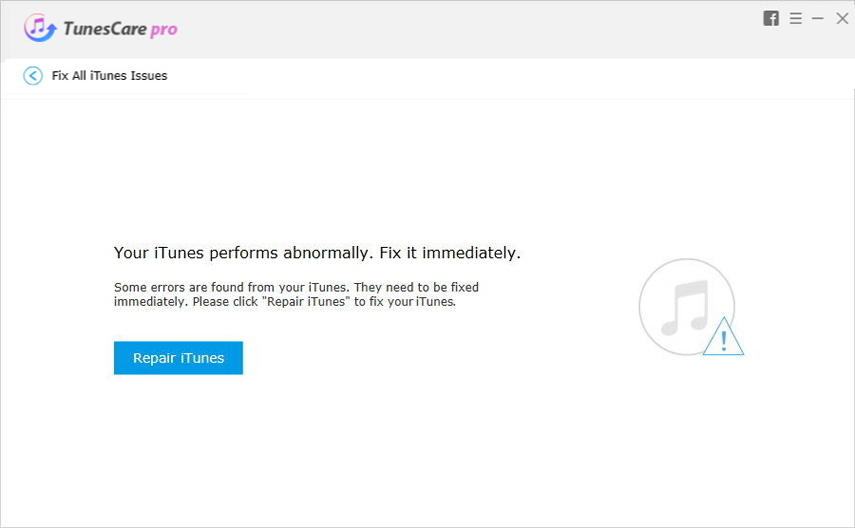 Step 3: Once you click on "Repair iTunes", the software will automatically begin to repair your iTunes error after downloading the necessary components.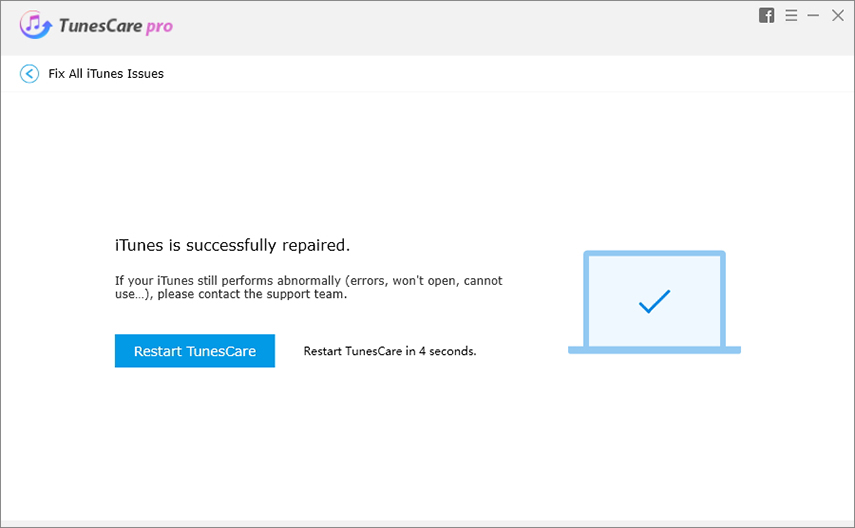 With these three easy steps, you can make your iTunes work normal again. So, it doesn't matter what kind of iTunes error you're facing, TunesCare can help you fix all iTunes issues in a few minutes.
Tip 2: Check Hard Disk
You can also solve the itunes6464.msi file not found problem by checking the hard disk for any errors. If you're good at using a command prompt, then this method is easy for you. However, it is a straightforward process to check your hard disk for any error and fix the error that can help you resolve the itunes6464.msi missing file problem.
Follow the below instructions to learn how to check hard disk:
Step 1: To begin with the process, you need to open a command prompt (CMD) through Start Menu on your Windows PC.
Step 2: Next, run the CMD as Administrator.
Step 3: Once the CDM launched, you need to type - chkdsk/r/f and then, hit Enter key on your keyboard.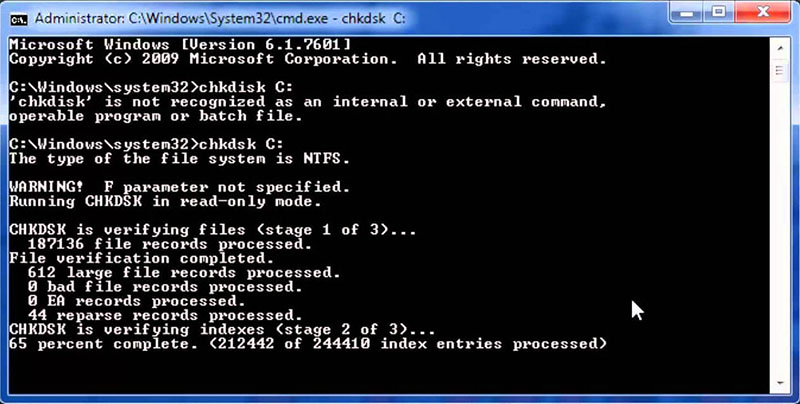 Step 4: Now, reboot your system and Windows will begin with the scanning process for hard disk errors and if any error is detected, then it will fix it automatically.
Tip 3: Delete Registry Key
As we mentioned earlier, the error you're facing could be due to corrupted register key. If that's the case, then the best thing you can do is simply delete the register key for fixing the itunes6464.msi installation package problem. Luckily, it's simple to get rid of corrupted register key and all you need to do is to follow the below simple steps:
Step 1: To commence the process, you need to press "Win Key + R" on your Windows PC.
Step 2: After that, locate the path - HKEY_LOCAL_MACHINE\SOFTWARE\ Classes\Installer\Products\ as shown in the below figure.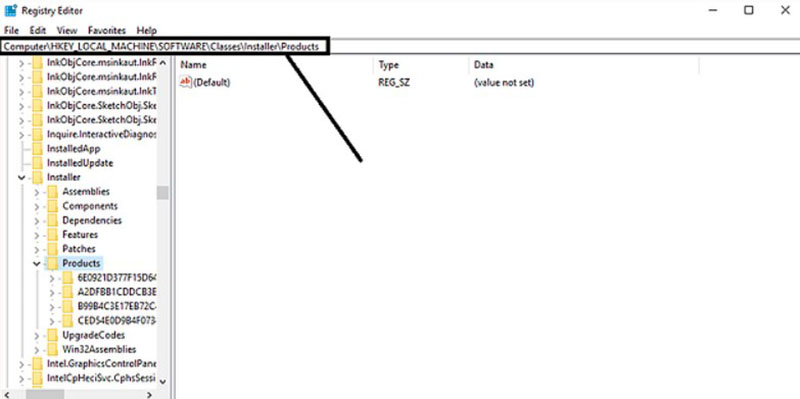 Step 3: Finally, you can delete the product or register key by right-clicking on it and hit the "delete" option and that's all.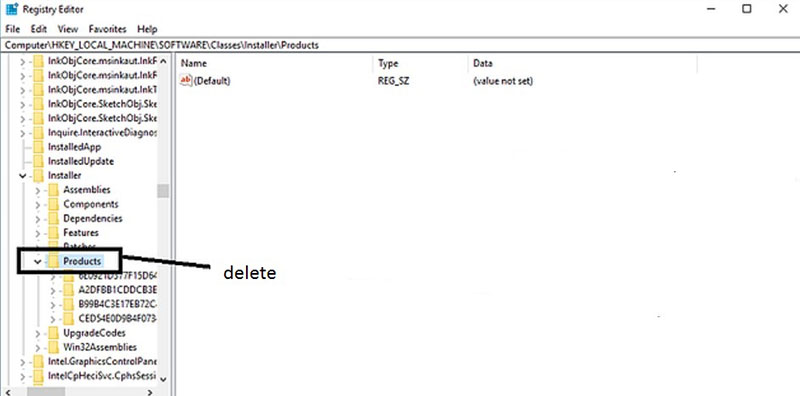 Once deleting the register key successfully on your PC, you can remove iTunes or install its new version as you want.
Conclusion
That's all on how to fix itunes6464.msi not found error. We hope that this guide has helped you to fix the error on your Windows PC. Among all the solutions mentioned here, Tenorshare TunesCare is the most recommended. With the help of the software, you can't only fix your iTunes errors, but also boost the performance of your iTunes application. Give a try to it now. If you've any doubt, please feel free to ask us in the below comment section.