Top 4 iTunes Removal Tool Windows 10
by Jenefey Aaron Updated on 2019-10-22 / Update for iTunes Tips
There are times when you may need to remove your favorite Apple program, iTunes from your computer. The procedure may be a necessity but it will not be as simple. A specific method is required for the removal of iTunes app completely. Otherwise, some of the components will be left behind, leaving you to deal with them.
So, in order to remove them properly you can use A specific tool designed only for this purpose. This tool is termed as an iTunes removal tool and our list for the best iTunes removal tools are detailed below.
Part 1: Why You Need A iTunes Removal Tool?
There are several instances you may need to install iTunes on your Windows PC but removing it from your computer will not be easy. This is not a Windows program and the uninstallation procedure is very technical and difficult too.
In order to remove iTunes from your computer, effectively you need to remove specific software components in the following order:
iTunes
Apple Software Updates
Apple Mobile Device Support
Bonjour
Apple Application Support 32-bit
Apple Application Support 64-bit
On very specific systems you may get both versions of Apple Application Support or iTunes, in that case, you need to make sure that you remove both of them. Due to this technical aspect of the removal process, users find it very hard to remove Apple apps from their Windows PC. It requires specific tools for complete iTunes removal, these tools are called iTunes removal tools.
Part 2: Top 3 iTunes Removal Tool Windows 10
Here are our top picks for effective iTunes removal tool Windows 10. There are several other programs available with a similar prospect but after a few tests run, we decided to go with them as they were the best-performing programs with an exceptionally simple operating procedure.
Top 1: Uninstall Tool
The second one of the list is called the Uninstall Tool. This tool promises to eliminate iTunes and all the related data. You can also use the program to clean out the iTunes registry files, it is effective but you are required to install iTunes on your computer, to begin with.
So, Uninstall is an excellent iTunes removal tool and here are the steps to use it;
Step 1: Download and install the said program on your computer and launch it.
Step 2: Then, select "Uninstall or Modify" option from the main interface of the program.
Step 3: After that, the program will go through its default uninstallation procedure.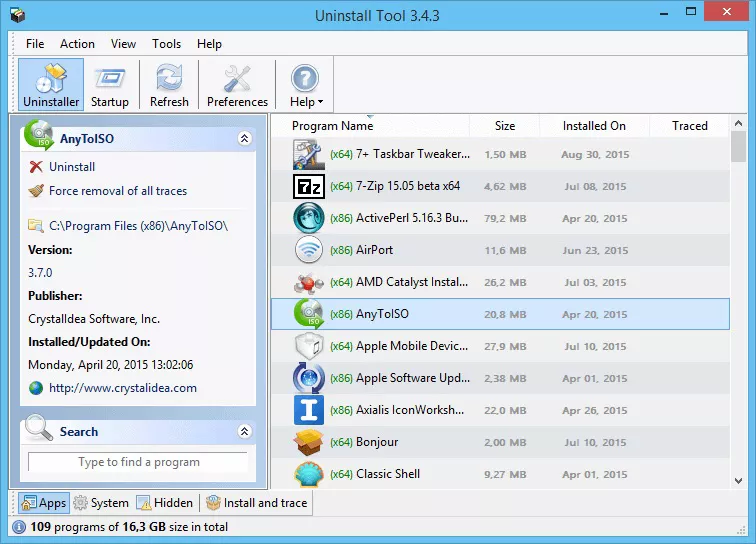 Lastly, you have to click "Yes" in order to completely remove iTunes related components.
Top 2: CopyTrans Drivers Installer
CopyTransDriver also comes with the promise to uninstall iTunes and all the Apple-related components, effectively. The program is designed with an efficient interface, from here you will be able to iTunes files one by one but in a specific order.
CopyTransDriver is capable of executing such procedure very effectively, just with a few clicks. Just look at the steps below:
Step 1:Download CopyTrans Driver installer on your PC. You will get a zip file.
Step 2:Now, open the zip file and extract it on your desktop. You will get "CopyTransDriverInstaller.exe" file. Double-click on that EXE file and launch the program.
Step 3:Then, click "Uninstall" from the program interface and it will start all Apple related programs like iTunes, QuickTime, Apple Software Updates, Apple Mobile Support, Bonjour and Apple App Support from your computer.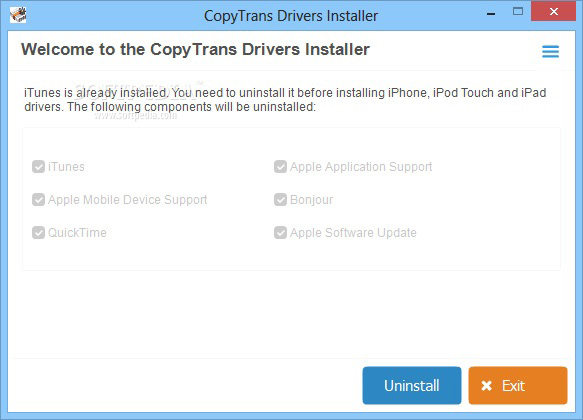 So, after you click on "Uninstall" you need to wait as the program will start removing iTunes and all its related components.
Top 3: Revo Uninstaller
Another great tool for iTunes removal is Revo Uninstaller. This is an excellent utility designed to remove the residue of Apple software files, folders and registry settings from any Windows PC. This is a paid software but a free trial version is available for 30 days, only.
Step 1: So, download and install Revo on your computer.
Step 2: Now, run the program and click "Uninstall" from the main interface. The program will start scanning for iTunes and related components.
Step 3: Lastly, click "OK" after removal is complete.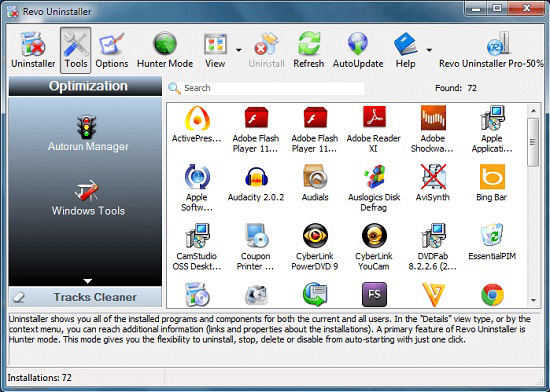 Part 3: Best Alternative for iTunes - TenorshareiCareFone
iTunes is used by Windows users in order to backup and restore their respective iOS devices. Effectively iTunes is the official app developed by Apple that serves several different purposes including the storage of iOS files on Windows.
But nowadays, alternative software is available for the said purpose. These alternate programs are faster, more secure and convenient to use compared to the slower and glitch iTunes app which is also very painful to eliminate from the PC.
The best alternative is iCareFone - Free iOS Backup & Rstore Tool, designed to perform several iOS related tasks, including backup and restore. Let's have a look at its incredible number of advanced features:
You will be able to transfer music, photos, videos, contacts, and SMS without any form of trouble.
Free data backup and restore is also available, including instant messaging app like WhatsApp.
The most advanced 1-click transfer of WhatsApp files between iPhone and Android.
You can restore WhatsApp backup to iPhone, iPad and even on Android.
You will also be able to fix iPhone, iPad, and iPod from common iOS 13 related issues.
The software is compatible with the latest iOS versions like iOS13/12.4/iPadOS and latest iPhone models like iPhone 11/11Pro/XS/XS Max/XR.
It is also very easy to operate iCareFone for backing up and the restore of iOS devices. Steps are as follows:
1. If you want to back up:
Step 1Download and install TenorshareiCareFone on your computer. Connect your iOS device to that computer and establish the connection. After that, launch the program and select "Backup & Restore" tab from the program interface.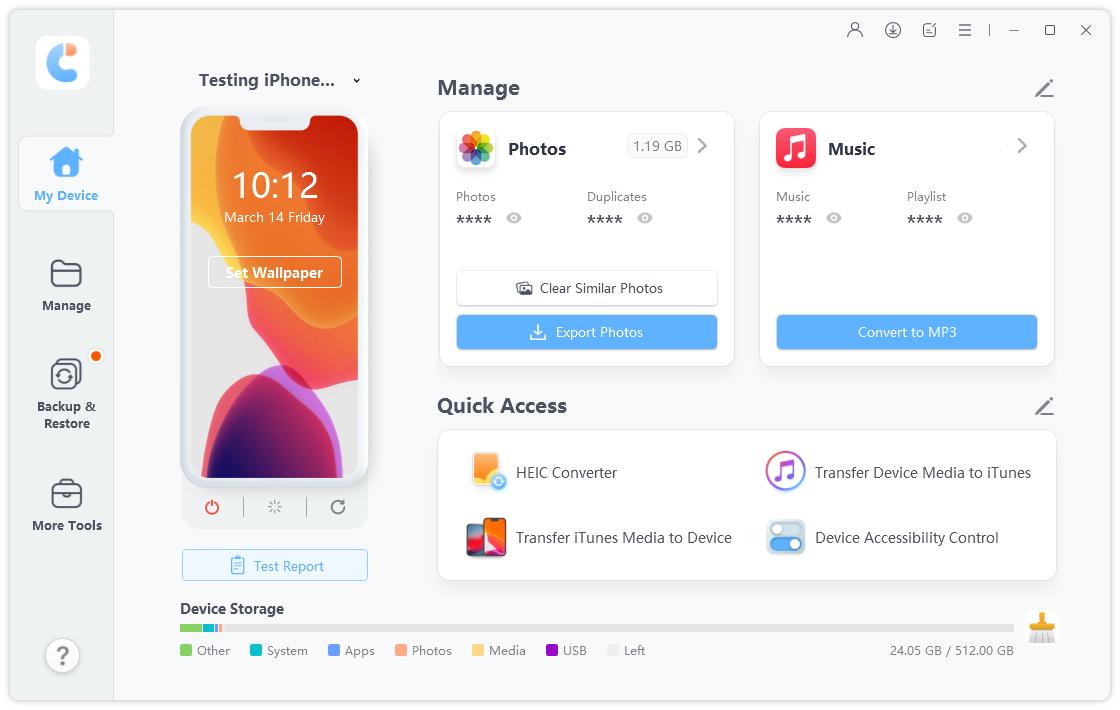 Step 2Now, you have to select the file types for making the backup.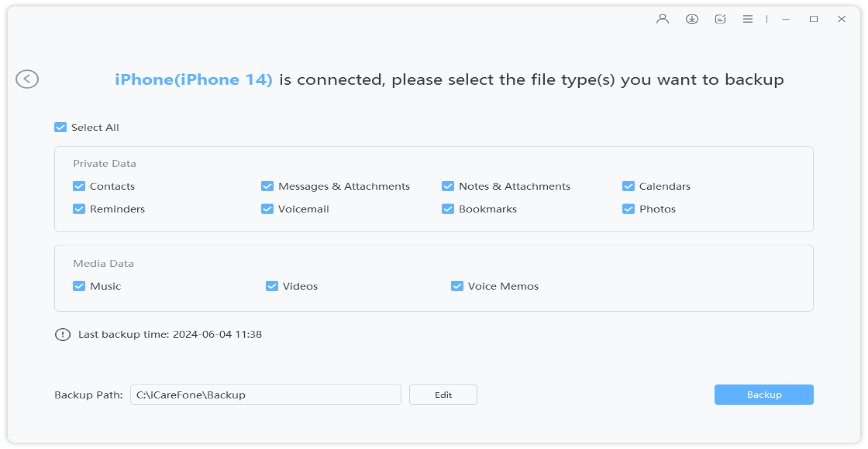 Step 3After completing the selection process, click on the "backup" button below and the files will be backed up.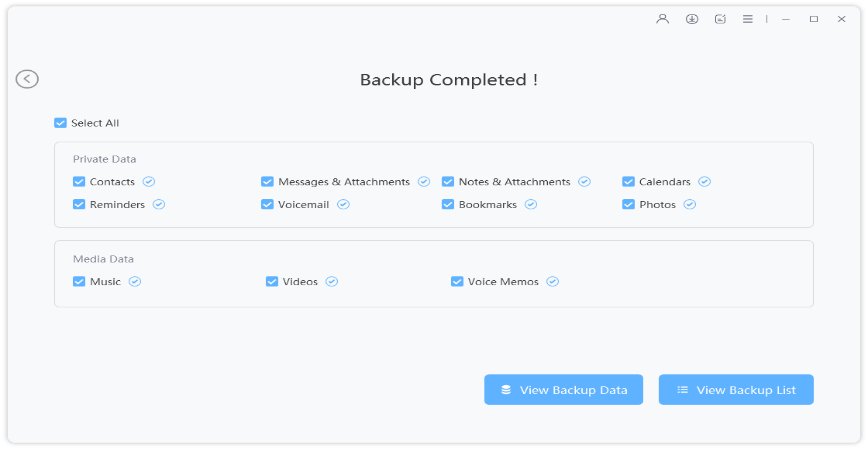 Video Guide: How to Backup Apps on iPhone/iPad with iCareFone
2. If you want to restore:
Step 1Now that you have made the backup file, you need to launch the program again. Click on "Backup & Restore" tab from the main interface and then click on "To View or restore previous backup files". All the backup files on your computer will be visible on the screen.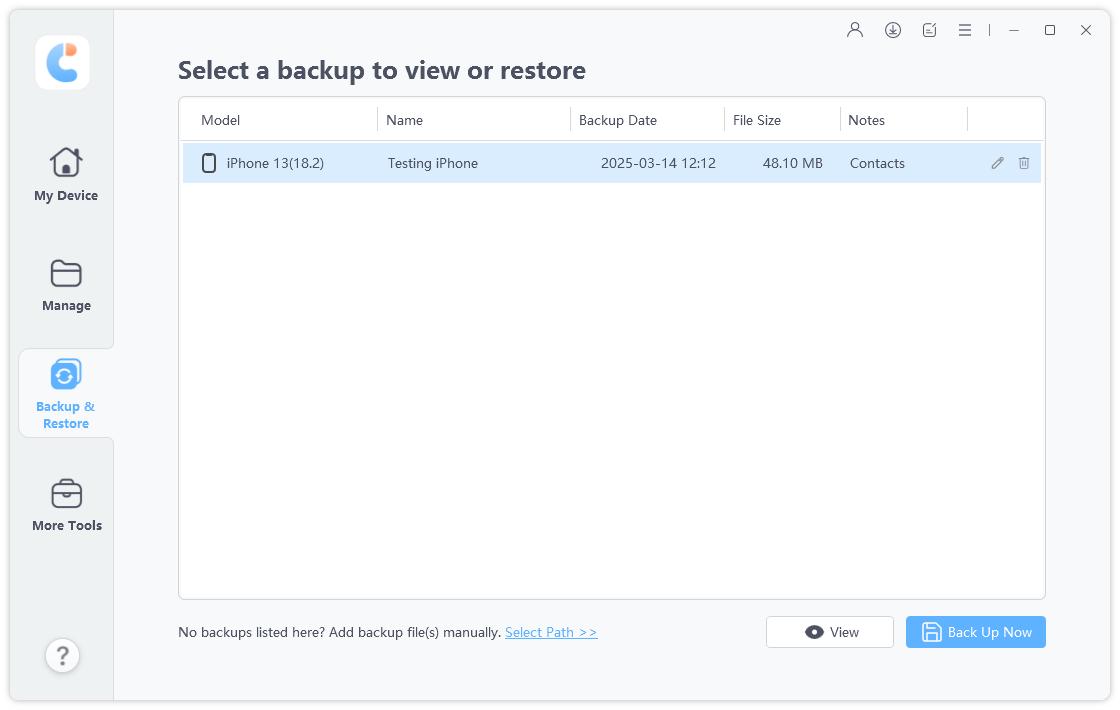 Step 2Now, choose a backup and proceed. If the files are encrypted you will be required to type the password in order to extract the files.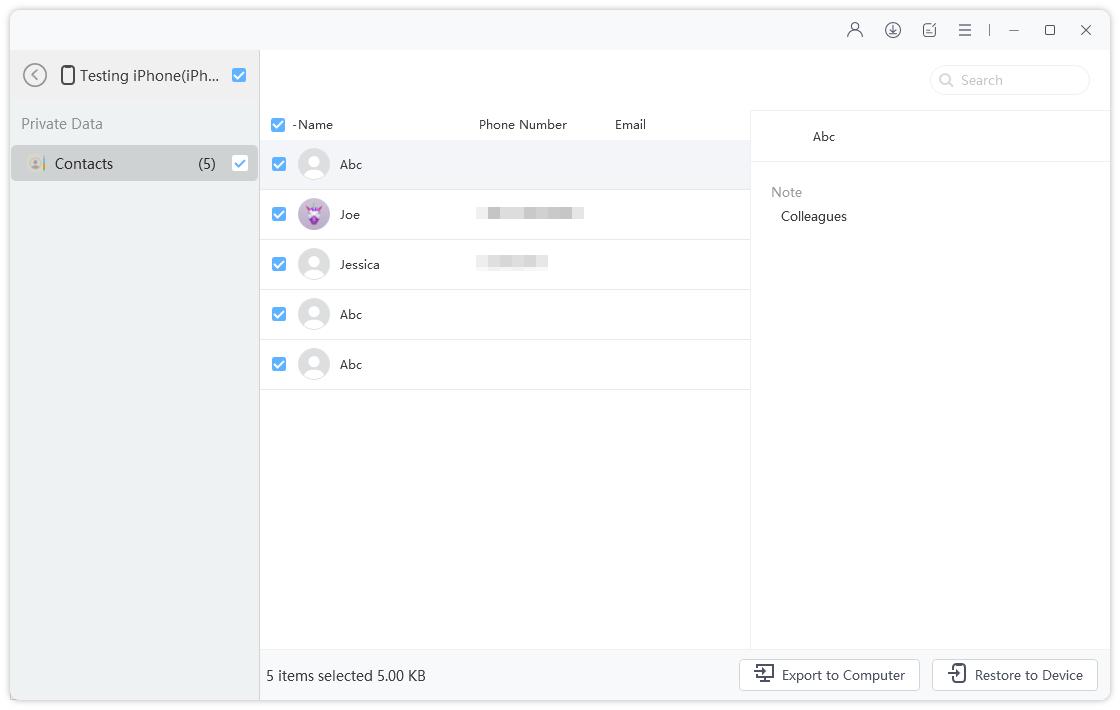 Step 3Now, just select the files you want and click on the "Restore" option below.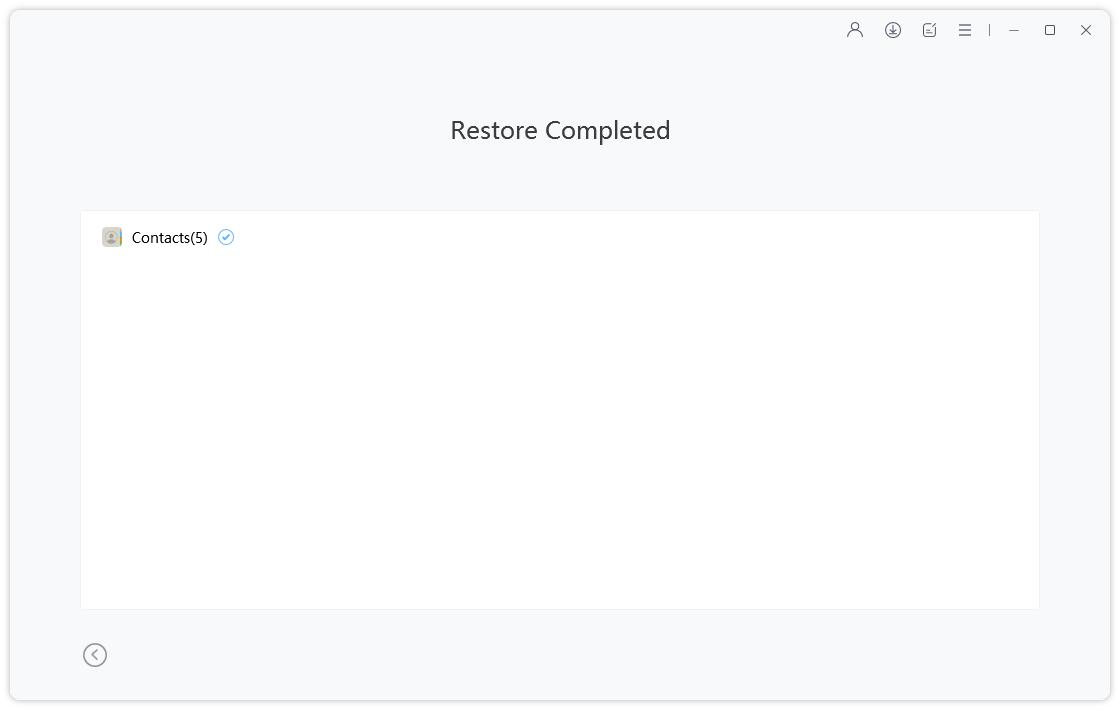 This method is way easier compared to iTunes and very secure as well.
Conclusion
Overall, these are quite exceptional tools for iTunes removal from a Windows PC. Quite efficient and does the job properly. But if you wish to leave the use of iTunes altogether, then the best approach would be to use iCareFone - Free iOS Backup & Backup Tool.