How to Fix no Sound on iPad Issue
by Jenefey Aaron Updated on 2019-07-25 / Update for Fix iPhone
iPad is so far the device that has stayed away from the controversies unlike the iPhone. But nowadays, users are complaining about no sound on iPad. They claim that their iPad has stopped working when it comes to sound, leaving the device literally speechless. Well, if you are one of the users whose iPad sound not working, then we have some solutions for you. Let us have a look at these solutions that can help if iPad sound on but not working.
Solution 1: Check if iPad Stuck on Headphone Mode
Check if your iPad is stuck in headphone mode. Headphone mode means that all the sound from your iPad is being transmitted to the headphones. You can check if your device is in headphone mode or not. This can be done by press any of the volume key. If "Headphones" appear on the screen, then this might mean that your iPhone is in headphone mode. If you have connected any headphones or any wireless device, then you need to disconnect them so that your iPad is out of headphone mode.
Solution 2: Check the iPad's Mute Switch
Mute switch is present for every Apple device. And obviously, it is also present on iPad. And if your iPad has no sound, then this might be due to mute switch. All you need to do is turn off the mute switch and see if lost sound on iPad is back or not.
Solution 3 Turn Off do not Disturb
Do not disturb mode in iPad stops alerts, notifications, and calls from making any vibration, noise, or lighting up the screen when the screen is locked. Hence, if you face "no sound on iPad games" issue, then Do Not Disturb mode might be responsible for it. All you need to do is follow the given steps below to switch it off.
Go to Settings. Click on "Do not Disturb". Toggle off the switch if it is on. You are done for the day.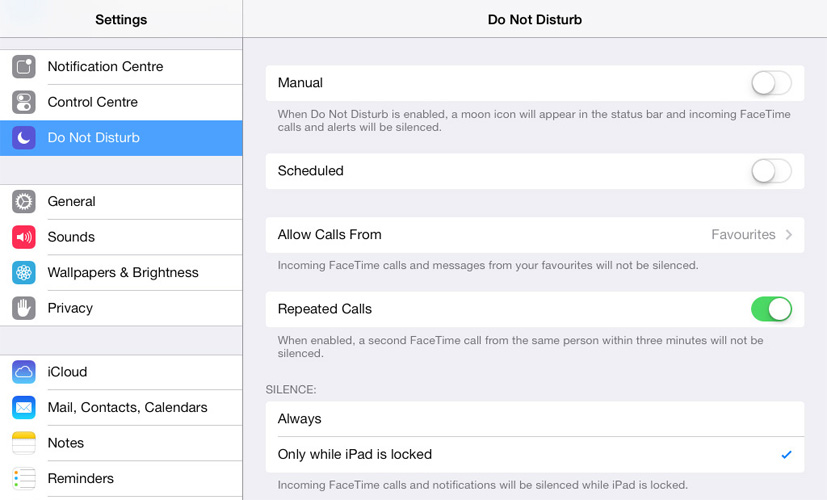 Solution 4: Reset Network Settings
If you are still complaining "no sound on my iPad" or "my iPad has no sound," then, resetting network settings can also help you solve your issue. Here are the steps that you need to follow if sound not working on iPad during games.
Step 1: Go to Settings and click General. Look for Reset option.
Step 2: In the Reset option look for Reset Network Settings and click on it. This also resets Wi-Fi passwords and networks, VPN and APN settings, and cellular settings.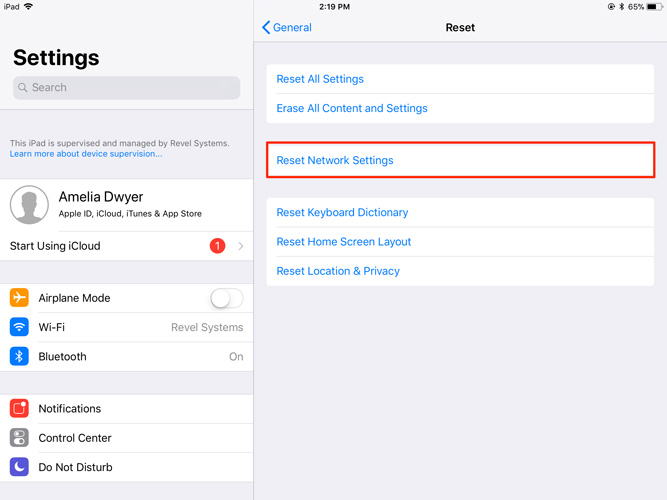 Solution 5: Force Restart iPad
Force restarting any device solves the issues associated with it. And in this case, if you need to solve your iPad mute issue, you can try it here as well. All you need to do is follow the given below steps.
Step 1: Long press the Power button as well as Home button.
Step 2: Keep pressing till the screen goes off and turns on again. The Apple logo will appear once the device restarts, indicating that it has restarted.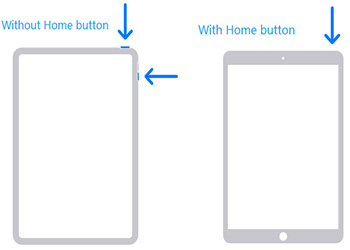 Solution 6: Clean The Charging Port And Headphone Jack
If the issue still persists, make sure you clean the speaker as well as the headphone jack. Sometimes, if the headphone jack has something in it, it might put your iPad in headphone mode, making it mute. Also see if the speakers are clean and nothing is obstructing the sound.
Solution 7: Fix iPad no Sound without Data Loss
When all the solutions fail to work, you can always use Tenorshare ReiBoot that will help you get rid of the issue. The tool is suitable for all kinds of Apple devices including iPad. This tool offers single-click solution to every problem related to Apple device. Here is the step-by-step guide on how you can fix your issue by using ReiBoot.
Step 1: Click on Fix All iOS Stuck after you link your device to the computer and run the software.
Step 2: If your iPad has any error, you will see the following screen. Select Fix Now to get your iPad in Recovery Mode or DFU Mode.
Step 3: Download the newest firmware package online. Click on "Download" to start the installation of the package.
Soon after the package is downloaded completely, select "Start Repair" to start the recovery of your device. The procedure may take few minutes. Make sure your iPad is connected during this process. After the procedure ends, your device will reboot and the issue will be resolved.
Solution 8: Hardware problem? Contact Apple for Help
If you feel that the issue is related to any of the hardware, then it is better to head to the Apple Care Center. For instance, you can visit Apple Care if you have dropped iPad in water and sound not working. If your device is in warranty, the company will solve your issue free of cost. If not, you will have to a service charge as per the size of your issue.
Summary
In a nut shell, you just had a look on the top 8 solutions that can help you solve "iPad sound stopped working" issue. You can try anyone of them, but we recommend you to opt for Tenorshare ReiBoot, since it is dependable. Do not forget to comment below your feedback.