In our work and daily life, we may face the problem of unknown numbers appeared on our phone. If that calls always come, is there a way to stop them? Obviously, to change our phone number is not sensible. In this tutorial, we list the top 6 best call blocker apps for Android in 2017 to block unknown calls. Hope them work to you.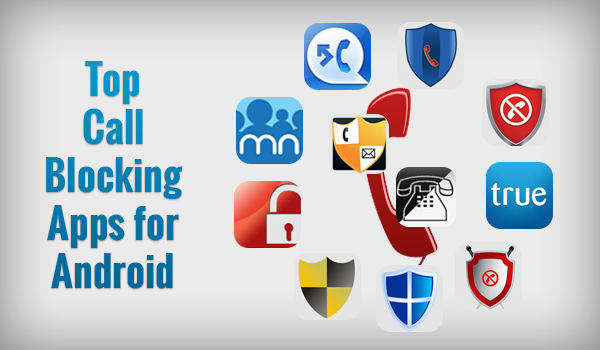 Top 1. Truecaller
Truecaller is a famous app that is known by millions of users in the world. With this powerful app, you are able to identify strange calls, block spam calls and SMS. Once you install it to your smartphone and launch it, it will filter out uncharted phone numbers and let you keep the connection with other contacts. This isn't the only app that you help you to make your communication efficient and secure, but it may be the first one and still update its version until now.
Key features:
Block spam calls and SMS.
Identify unknown numbers in your call history and SMS inbox.
Customize dark, pitch black many more themes.
Share location, emoji and status in a flash to your friends.
One of the world's best paid call blockers for android 2017 to identify anybody calling you.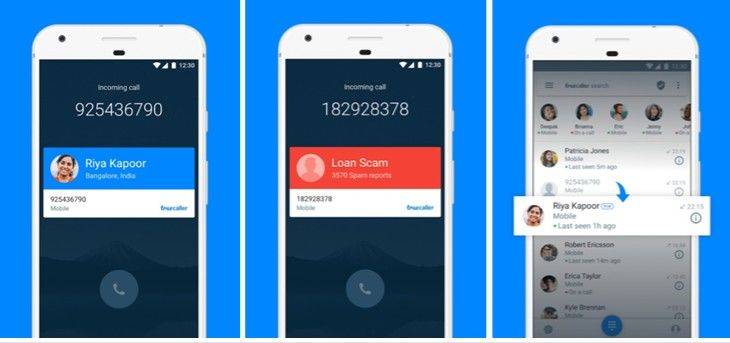 Top 2. Whoscall
Whoscall is one of the best caller ID apps that is capable of recognizing unknown calls/robocall as well as blocking anonymous spams. With a variety of downloads, millions of users and good evaluation, it had rewarded as Google 2013 Innovation Award and recognized as Google Play 2016 the Best App. In 2017 and even in the future, it keeps to serve more and more people and solve their call blocking problems and is determined to be the best free call blocker app for Android.
Key features:
Specialized in identifying unknown incoming calls.
Be good at avoid annoying spam calls by one touch.
Search unfamiliar number and decide who to call back.
Available real-time offline database.
Personalized mobile business card.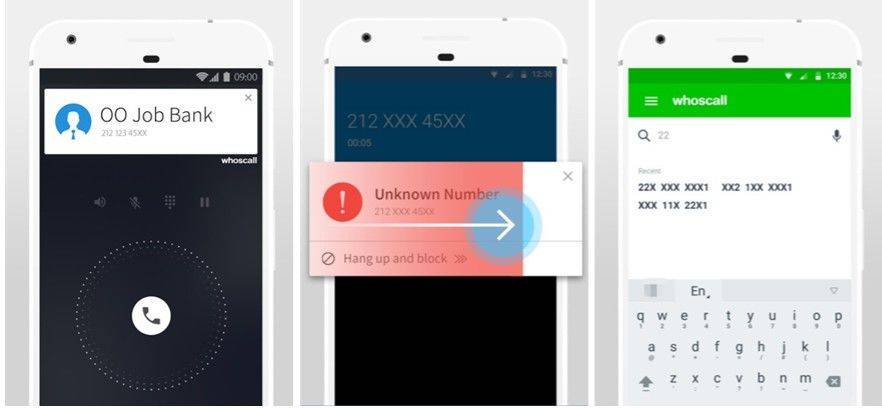 Top 3. Mr. Number
Mr. Number, one of the best call blocking apps for Android on the app store, makes it easy to block unnecessary calls and also prevent spammers and fraud. No matter what you want is to block from a person, a business, or a hidden number, you can make up your mind to refuse answering the call or even send them to voicemail. Feel free to move your fingers, tap on the mobile phone screen, add suspected spam to your blacklist and then Mr. Number will block all of them forever.
Key features:
Know who is calling.
Customize call blocking.
Block unwelcome and spam calls.
Show avatars and usernames of recent callers.
Intelligent auto blocking function.
Comprehensive protection against spam or fraud.
Alert text messages that may lead to danger.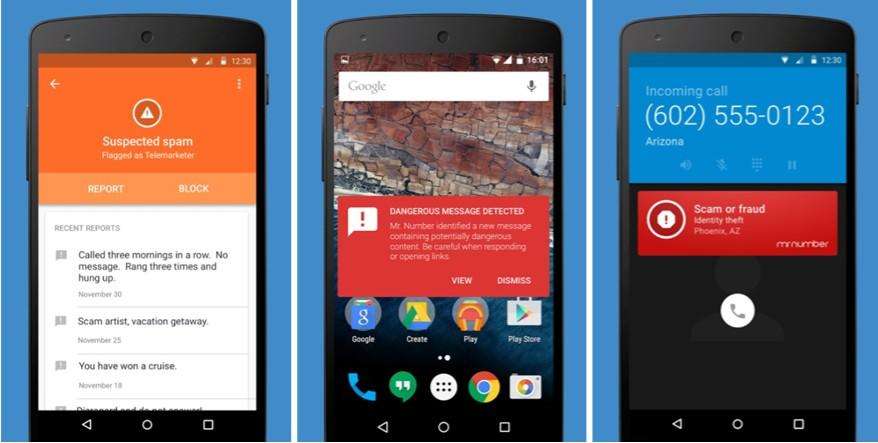 Top 4. Should I Answer?
Should I Answer is a free mobile security app that does well in protecting you from untrusted calls. Should I answer the call? This is a doubt that comes into your mind when you receive a sealed call. In the mobile internet era, it is quite possible for us to meet telemarketing call, advertisement call or voice phishing. This app will help me to distinguish the phone is harmless or not and to block useless calls confirmedly.
Key features:
Reveal phone number rating automatically when your phone begins ringing.
Block calls from hidden numbers and defined numbers on private block list.
Rapid display detailed phone number information and user reviews.
Never touch numbers on your phone's contact list.
Allow you to write your own user review.
Use offline rating database.
Free Download Should I Answer Here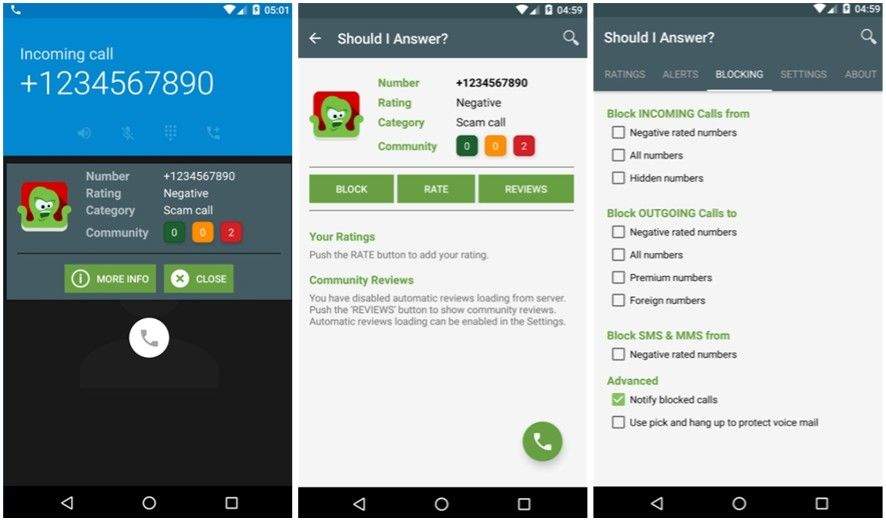 Top 5. Calls Blacklist
Calls Blacklist is a call blocker as well as SMS blocker. Some users regarded it as the best call and text blocker for Android 2017. You may use it to block calls and messages from unknown or anonymous numbers simply. If you are tired of receiving   unwanted calls or spam messages every once in a while, this lightweight yet powerful app is a decent choice.
Key features:
Block all unwanted calls and SMS.
Block unknown numbers except contacts.
Block private numbers in your phone.
Add whitelist numbers that would never be blocked.
Schedule to block numbers and calls in a period of time.
Use it in a wide range of settings.
Free Download Calls Blacklist Here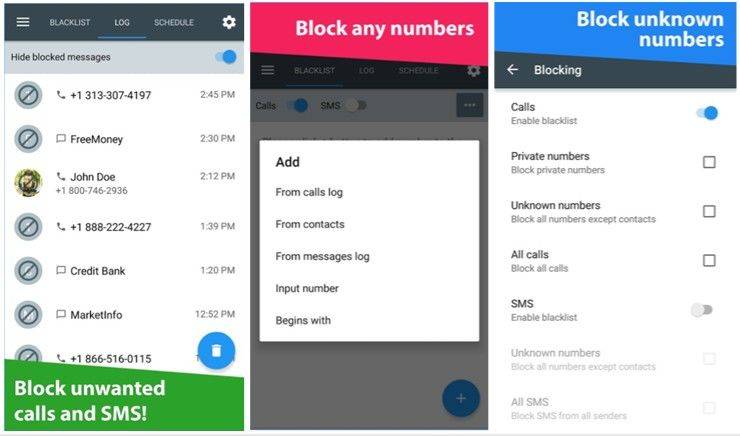 Top 6. Call Blocker
Call Blocker is a free app with better user reviews that enables you to refuse unneeded calls in your mobile phone automatically. As long as you have been harried with spam calls from strangers or unacquainted salesman, or you would like to refuse calls from anybody to stop disturbing you, you can always download and install this app from Google Play Store to your Android phone and then add the number to blacklist with it.
Key features:
Show block logs and black list.
Block calls that are not in whitelist.
Add numbers to blacklist and block it.
Record history of rejected numbers.
Personalized user settings.
Free Download Call Blocker Here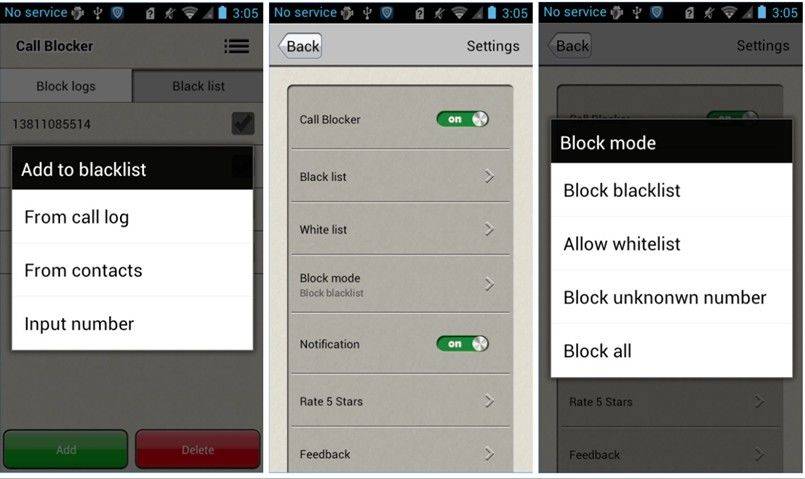 So that's all the 6 apps about best call blocker for Android in 2017. Tired of being disturbed by the annoying calls again and again? Try to install one of them in your phone and keep away from the unexpected persons. By the way, if you are in need of recovering lost and deleted data on Android devices, Tenorshare Android Data Recovery is your best solution.
Free Download
For Win 10/8.1/8/7/XP
Secure Download
Free Download
For macOS 10.13 and below
Secure Download
Related Articles
comments powered by