What Is System Storage on Mac & How to Clear
by Jenefey Aaron Updated on 2021-06-25 / Update for Mac OS
"System storage on macOS Sierra is 470 GB! Why does my Mac system requires so much space? What is system storage on Mac?"
Are you wondering about what is the system storage on Mac? You may have experienced a similar situation while using your Mac system. You would have noticed that your Mac is running out of storage space. To check the system storage space, you can click on the Apple logo on the top left corner of the main screen on your Mac system and select "About This Mac" and then on "Storage". You may notice that the system takes up a large amount of storage, sometimes even up to 470GB! If this is a situation which seems similar to you then this article will help you in knowing more about what is system on Mac storage and how you can clear it up.
Part 1: What Is System Storage on Mac Mojave/Sierra/Catalina
Before learning about how to access system storage on Mac and how to delete system storage on Mac, it is important to know about what is system storage on Mac. In this part of the article, you will learn in detail about what is the system on Mac storage.
Want to know how to check system storage on Mac? The system storage in Mac can be accessed by going to the "About this Mac" section and then clicking on "Storage". Here you will find that the storage data is categorised into Apps, Photos, Audio, iOS files on Mac, System, etc. The system storage here is pretty confusing and you may find yourself wondering what is in the system storage on Mac. Generally, all the files which are categorized under system storage are the ones that cannot be put under movie, app, music, picture or document.
Want to know what is system storage on Mac OS Sierra and its contents? They are listed below.
MacOS which was used for starting up the system and launch the apps on the system.
Plenty of important files which are required for the correct functioning of MacOS.
Cache files and system log files.
Cache from mail, browser, photos and from the other third party apps in the Mac system.
Junk files and trash data.
Now you would clearly know what is "system" on Mac storage. Only after having a thorough knowledge about what is the system part of storage on Mac can you move on to the next part which details how to clear system storage on Mac.
Part 2: How to Clear System Storage on Mac and Reclaim More Disk Space
The above section gives ample amount of details about what is "system storage" on my Mac. Now that you are fully aware of what is system in Mac storage, let us look at how to reduce system storage on Mac.
Since you now know what is system in storage on Mac, you would know that it does contain some important system files which are essential for the normal functioning of your Mac system. These files cannot be and should not be deleted. But, when you see the system storage as high as 470 GB, you may wonder why is system storage so high on Mac. So, you would need to find out which are the junk and non-important files which are taking up so much space in your Mac system.
Here are some tips on how to clean system storage on Mac in the most simplest ways.
1. Clear the Downloads Folder
Now you would know what is included in system storage on Mac. Some files like the ones in "Downloads" folder may also be taking up extra space. You use these files and forget about them and they stay forever in the Downloads folder. Be sure to delete these files from your Mac system to generate some more extra space.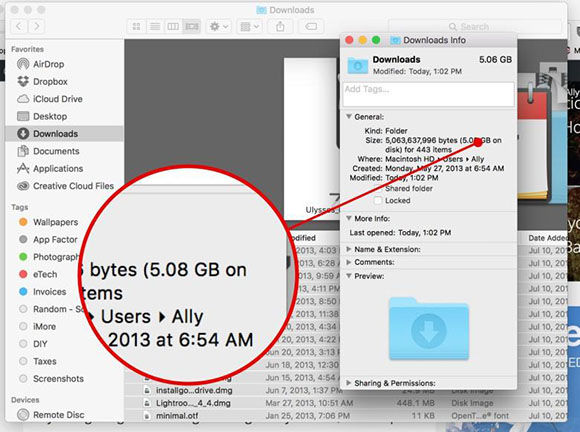 2. Delete the Third Party Apps Which You Do Not Use
Wondering about what does system mean in Mac storage? These are some important system files required for the smooth functioning of your Mac system. However, there are several other unused or junk files in this section which may be taking up too much space. Check all the large apps stored in your Mac system and delete them if you do not use them much.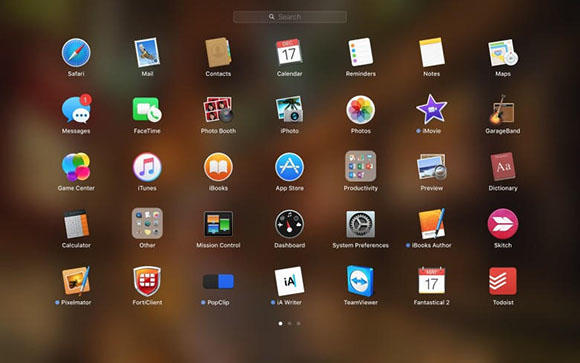 3. Check for Duplicate Photos in iPhotos Library
Thinking about what is stored in system on Mac? There are some duplicate files in your Mac system which may also be causing the storage space to be so high. If you have previously made use of the iPhoto library, it may be possible that there may be many duplicates still in your system as you would now be using the Photos App. There are unnecessarily two libraries for photos, delete or stop using iPhoto library. This way the duplicates would be removed. You can even enable the iCloud photo library so that all your photos get stored on cloud and does not occupy the space in your system.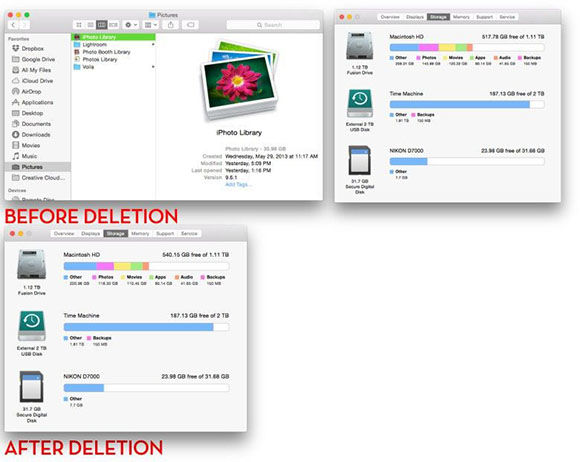 4. Transfer the Old Files
There may be several old files in your system which you would not be using since a long time and which you may no longer need. Check for such files in your Mac system and move everything to cloud storage space or to another system to create more space on your Mac system storage.
5. Empty Your Trash
Most of the Mac system users often forget to empty the contents in the Trash folder. Be sure to right click on the Trash folder every once in a while to permanently delete all the files from your Mac and create extra space.
Conclusion
From the above section you can know what is Mac system storage and how you can clear up space in the Mac system storage. The above tips are pretty useful in helping you clear out the unnecessary files which are taking up too much space in your Mac system. While following the above tips, if you accidentally delete some important files from Mac, you need not worry. You can make use of Tenorshare 4DDiG for Mac Data Recovery tool to recover these deleted or lost files in simple and easy ways.
How to Recover Deleted Files on Mac?