Easy Guide to Turn Off iTunes Genius and Genius Sidebar
"I have Genius playlists on my iPad that I do not want; I would like to get rid of all Genius suggestions, how do I turn off iTunes Genius feature on my iTunes? Thanks in advance."
- Apple Community
The iTunes Genius feature of iTunes is able to discover new music, display related music in iTunes Store and create playlist automatically. However some people want to turn off iTunes Genius sometimes as it takes much space in iTunes library but don't know how. Here we'll show you step-by-step guide to turn off iTunes Genius and Genius sidebar on iPhone, iPad and Mac easily.
Part 1: How to Turn Off Genius in iTunes
There may be a little difference in turning off genius in different iTunes versions. For iTunes 12:
Click File -> Library, and then click Turn off Genius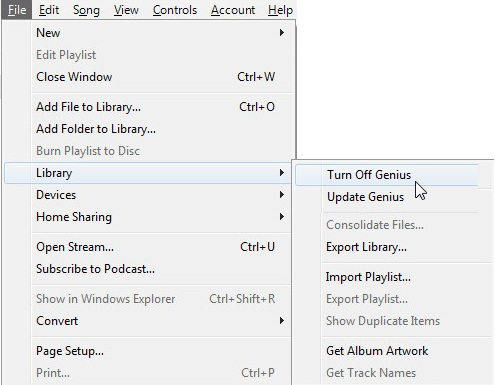 If you want to turn off iTunes Genius in iTunes 11/10 and other older iTunes versions, you can go to the Store menu in iTunes and choose Turn Off Genius.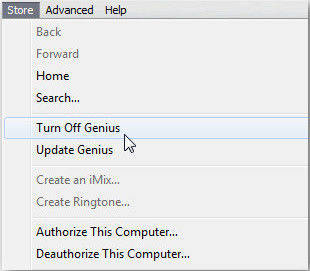 Note:
If iTunes turn off Genius greyed out and you cannot disable iTunes Genius in this way, there may be something wrong with your iTunes. Try
Free Tenorshare TunesCare
to fix iTunes issues with ease.
If you are using iCloud Music Library, sometimes you may not able to find the button to turn off genius feature in ITunes, try the following steps:
Turn off iCloud Music Library and then open iTunes, go to File->Library, turn off iCloud Music Library. Once it's done, the Turn Off Genius menu will appear, choose the menu and disable it.
Part 2: How to Disable iTunes Genius Sidebar
iTunes Genius sidebar is a great option to find new music, but it could be annoying if you just want to focus on your own music. However, the Genius sidebar is no longer exit iTunes 11 or higher, if you are still using the old version, here's the guide to turn off this feature:
Once the iTunes Genius is enabled, there will be two small buttons at the bottom right-hand corner of your iTunes window. Find the Genius Sidebar and click the arrow button to hide it. When you want the sidebar back, click the arrow button again and Genius will re-appear.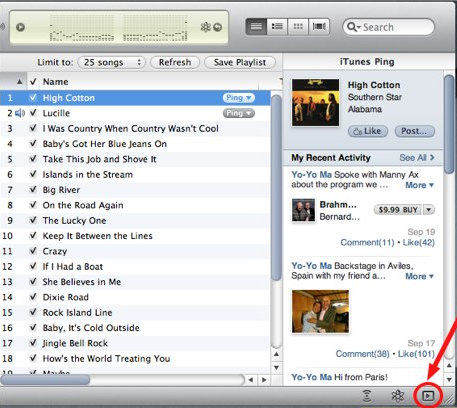 Part 3: How to Discover New Music with iTunes Genius
One of the distinctive features of iTunes Genius is discovering new songs at iTunes Store based on the music you already have and like. Follow the steps to have Genius suggested music right now:
Turn on iTunes Genius from iTunes Library, please ensure that you are using iTunes 8 or higher version
Click on the Album view, your iTunes library will be listed out as a series of album covers
Choose the album you want Genius to use, and open the album
Now you can see two options: Songs and In the Store. Click "In the Store" to get the Genius recommendations for this album
Now you got to know how to turn off iTunes Genius and Genius sidebar clearly, if you want to turn on Genius in iTunes again, the steps are similar. Any questions or suggestions on this post are warmly welcomed!