How to Add Missing Album Artwork to iTunes (Including iTunes 12.5)
by Jenefey Aaron Updated on 2021-05-31 / Update for iTunes Tips
There are users reported that the artists photos are missing since upgrading to iTunes 12.5.1. Are your iTunes songs missing artwork after iTunes update? The thing is, if you don't buy all of your music from iTunes and you have a taste for rare music, you probably have missing album art in your iTunes. Have you ever wondered to retrieve the missing album artwork? Probably you did. But the complex management of iTunes scares many people away.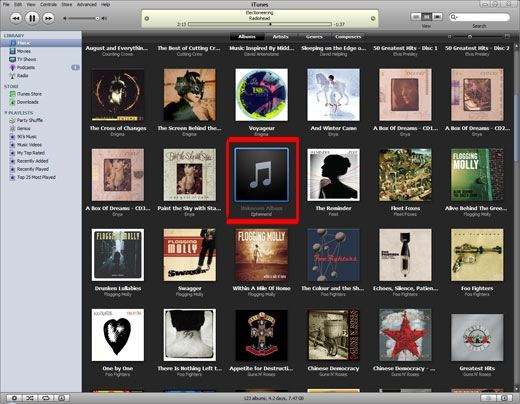 This article aims to explain how to find and add album artwork to iTunes by yourself. Generally speaking, there are three ways to fix artist photos missing in iTunes 12.5/12.4/12.3 and get the album artwork on iTunes.
1. Retrieve missing album artwork though iTunes
If you fine some missing album artwork in your iTunes, first you should allow iTunes itself to find it. Go to File > Library > Get Album Artwork. Once you agree to the disclaimer that pops up, iTunes will automatically try to find cover art. This process may take a few minutes if you have a large collection. And also be preparedif iTunes doesn't find the lacking artwork. There are CDs imported into iTunes that aren't sold in the iTunes store. Or sometimes iTunes may have the album, but cannot link it with the CD version you imported.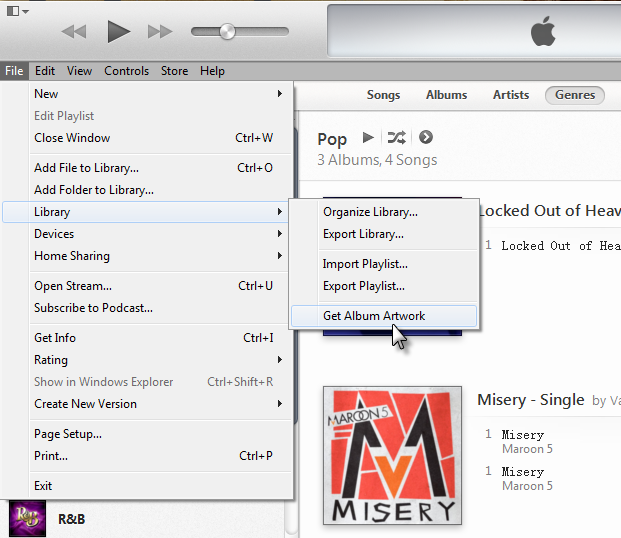 2. Manually search and add missing album covers in iTunes
What if iTunes cannot find the artwork? Don't worry, you can still fix it with a little effort. Let's do it manually.
First make sure you are in album or artist view in iTunes. You can switch views by clicking the labels at the top of iTunes, right underneath the "Now Playing" display.
Once you have found the album in need of artwork, right-click on the blank album cover.
Select "Get Info" from the pop up menu. Then a dialog box will pop up asking "Are you sure you want to edit information for multiple items?" Click "Yes".
Now Open your web browser and search for album art. You can use Google Images for this task. When you find the image, save it or drag it to your desktop, or drag it onto the album artwork field in iTunes directly.Click "OK" and you're done.