[Solved] Top 5 Solutions to Fix iTunes Quitting Unexpectedly on Mac (High Sierra)
by Jenefey Aaron Updated on 2020-04-02 / Update for iTunes Tips
Though, the problem doesn't occur often, at times users have experienced it on their Mac High Sierra, iTunes is quitting unexpectedly. In case you are facing similar issues while trying to sync your iPhone with iTunes, then you have reached the right place. There are number of solutions out there to get hold of this weird issue, but a selected few can only fix it effectively. So, in this article we have collated 5 top methods to help you understand how to fix iTunes quitting unexpectedly. Keep reading, to know more!
How to Fix iTunes Quitting Unexpectedly?
You don't really need to be a tech geek in order to fix the above mentioned issue, we have these awesome solutions for you.They are quick and easy for anyone to understand. Let's start exploring them one by one.
Solution 1: Easiest Solution to Fix iTunes Quitting Unexpectedly
Speaking of issues such as iTunes quitting unexpectedly when syncing iPhone, Tenorshare TunesCare is the easiest and most effective solution so far. It is one of a kind free repair tool for iTunes which can help you in fixing errors related to iTunes quitting unexpectedly when syncing with iPhone, along with other iTunes problems. The software repairs corrupted iPhone Library/iTunes including iTunes CDB and iTunes DB files to get hold of the various iTunes problems.
The main features of Tenorshare TunesCare are as follows:
This software can easily fix all kind of iTunes errors along with iTunes sync errors.
It also enhances your iTunes performance and allows you to sync your iPhone faster.
The iTunes errors that get resolved by Tenorshare TunesCare comprise of iTunes unable to sync music, iTunes can't sync iPhone.
It also helps you fix issues such as iOS device not connecting to iTunes, sync session failing to start at all, or iTunes failed to read iPhone's data.
Here comes the step by step guide to Tenorshare TunesCare:
Launch the Tenorshare TunesCare software and tap on the "Fix All iTunes Issues" tab from its main interface.

Now, you need to click the "Repair iTunes" button and start fixing the iTunes quitting unexpectedly when syncing iPhone issue. Wait for the completion of this process, so that the application gets rid of every iTunes problem for you.

As soon as the task of fixing your iTunes gets successfully accomplished, the software will notify you with "iTunes is successfully repaired" displayed on your computer screen.
Solution 2: Reboot Your Mac
When your Mac High Sierra experiencesiTunes quitting unexpectedly, while you want to connect or sync your iPhone. the best option you have immediately at hand is rebooting the Mac. Most of the time, rebooting can fix the trivial issues with your iTunes or iPhone connectivity issues with iTunes. This is not similar to restarting your Mac computer. While rebooting your Mac make sure to wait a while, and allow some time before restarting it.
Solution 3: Update the Version of iTunes
Well! though, you might think iTunes quitting unexpectedly when syncing iPhone is happening due to some major problem with your Mac. There is less to worry about, as most of the time an older version of iTunes is the major culprit. Try to upgrade to the latest version of iTunes on your Mac and get rid of such issues for once all. We have explained how to update iTunes both on a Mac as well as a Windows computer.
Windows:
First of all, browse and open iTunes on your PC and hit the 'Help' button from its 'Menu' bar. Click on the 'Check of Updates' option over there and if you find one you will receive an onscreen prompt about it. Go along the instructions from there to get your iTunes updated.
Mac:
Open iTunes on your Mac and tap the 'iTunes' menu button. When the drop down menu appears, click on the 'Check for Updates' option and wait. The system automatically will look for the latest version of iTunes available online and show it in a new window. Tap on the 'Download iTunes' button and follow the onscreen steps to update iTunes with the latest version.
Solution 4: Shut Down the RAM-consuming Apps
Another solution for how to fix iTunes quitting unexpectedly involves shutting down large memory consuming apps. When there is low RAM in your Mac it can't take the pressure of heavy apps and forces iTunes to act weird. Removing those apps not only free up space but make the system run smoothly. Find out the app and then turn it off.
Step 1: Hit Ctrl + Alt + Delete simultaneously and click on 'Task Manager'.
Step 2: Check which app is consuming more of RAM and right click on it.
Step 3: Now, tap on 'End task' to shut the app down from even running in the background.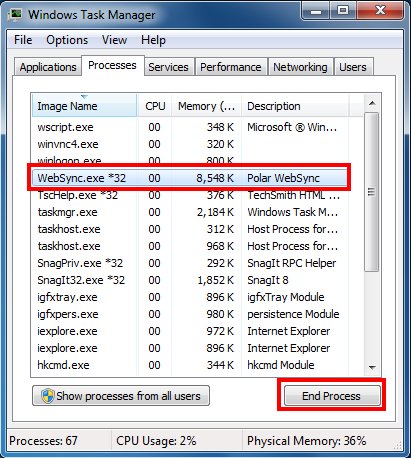 Solution 5: Account Problems
A certain account on your Mac High Sierra might triggeriTunesfor quitting unexpectedly. You can create a new account and try running iTunes afresh.
Logout of your old iTunes after launching it by visiting the 'Menu' bar of the iTunes window, and then selecting 'Account' and then tapping 'Sign Out'.

Reboot your Mac after exiting iTunes.

Relaunch iTunes, and from the 'Menu' bar of the iTunes window, click 'Account' and then 'Sign In'.

Upon prompted, hit the 'Create New Apple ID' button and fill out the form. Complete the form to create your new Apple ID using a new/different email address.

Post verification of your email address, login to the iTunes Store and try accessing iTunes the way you desire.
Comparison
| Solutions | Tenorshare TunesCare | Reboot Mac | Update iTunes | Shutdown RAM consuming Apps | Account Problems |
| --- | --- | --- | --- | --- | --- |
| Resolves all iTunes Errors | | Few of them | Few of them | Few of them | Few of them |
| One click solution | | Time consuming | Time consuming | Time consuming | |
| Boosts/Optimizes iTunes Performance | | Rarely | Limited cases | Depends | |
| Ease of use | Easy | Basic system knowledge required | Easy | Tricky | Medium |
Final Verdict
Whatever be the iTunes issue Tenorshare TunesCare can effortlessly resolve it within no time. A single click is all that you need to bring back your iTunes on track. Ranging from iTunes not detecting your iPhone to iTunes not starting at all, iTunes randomly terminating on your Mac High Sierra, this software is capable enough to handle the issue and lets you sync your iPhone easily.