How to Solve Regular iPad Problems with Ease
by Jenefey Aaron Updated on 2019-07-25 / Update for iPad
With its amazing products in the market, Apple has no doubt gained some serious attraction as well as trust of people all over the world. And iPad is one such Apple product which goes hand-in-hand with iPhones, when it comes to love of Apple fans. Though Apple products give the best performance comparatively, users are yet encountering few iPad problems frequently. To name a few common Apple iPad problems, we have iPad screen frozen, iPad apple logo screen, iPad not turning on, and so on.
And to help you out, today we have got the best solutions for some of the most common problems of iPad. The below guide will aid to solve numerous iPad problems with ease.
Part 1: Common iPad Problems
You must be using Apple iPad since long time; no doubt being a mere gadget it will start giving issue with time. But you need not to panic as these common issues of iPad are easily solvable. For your reference, we have enlisted some iPad problems:
Issue with software download of iPad
Frozen iPad/unresponsive iPad
iPad cannot connect to Wi-Fi network
Black/blue screen of death issue
Unable to enter recovery mode
iPad stuck in reboot loop
iPad not charging
Touch screen of iPad not working
iPad and iTunes not syncing
Though the problems are many as well as different form each, all these issues can be solved with below discussed solutions with ease. So let us now see some of the best solutions for common iPad problems.
Part 2: Solutions to Fix iPad Problems
1. Restart iPad
Similar to the way it sounds, the solution is simple too. And as you know, restarting is the best solution for majority of the issues. It helps to resolve various issues with ease and instantly; it is also known as the easiest fixes for many iOS problems. The restarting of iPad breaks the present power cycle. And hence, starting the device helps solve the issue. Follow below steps to restart your device.
Step 1: Hold iPad's Power button that can be seen at the device's top side. A slider will be seen on the screen.
Step 2: Slide the Power slider so as to switch off your iPad. Now that your iPad is turned off, restart it by again holding the Power button.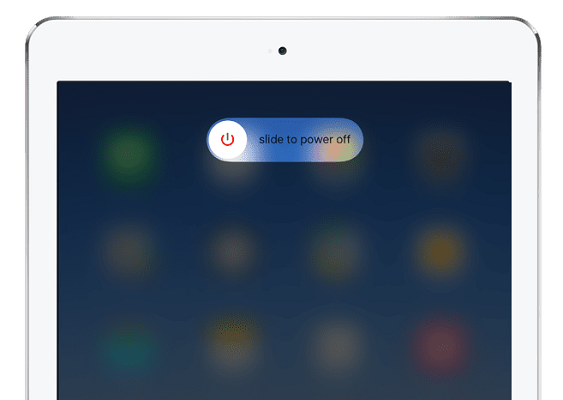 2. Force Restart iPad
In case a normal restart did not do its work, you will need to force your device to restart and perform a force restart on it. This is very useful when your device is frozen and is unresponsive to anything at all. Force restart is also called as a hard rest; so, do not get confused! Both are one and the same. With a force restart, you break the device's power cycle manually. Though this method is very effective, we do not recommend to force restart your device frequently. Follow below steps to force restart your iPad.
Step 1: Press and hold Home as well as Power button simultaneously. The screen of your iPad will now go black and it will restart.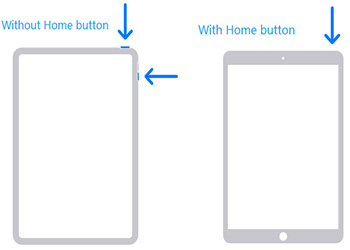 Step 2: Release the buttons once the Apple logo is seen.
3. Put iPad into Recovery Mode
For some serious issues, serious solutions are required and hence restart or force restart won't work. You will have to go for recovery mode if you are facing issues such as black screen of death or unresponsive iPad and so on. Later on, iTunes is always there for your help to restore your device.
Step 1: Open iTunes. Press and hold device's Home button and then get it connected it to PC via USB. Connect to iTunes message will be displayed.

Step 2: Your device will be recognized by iTunes. Follow on-screen instructions.
4. Reset Network Settings on iPad
Other common iPad problems sometimes include network issues. Many a times, iPad is not able to connect to internet, Wi-Fi, and so on. Well, network issues can be of great concerns as you are stuck with all other work such you won't be able to receive or send messages, mails, and so on. To solve any network issues, all you need to do is reset your device's network settings and then simply restart your device. Follow below steps to reset your device's network settings.
Step 1: Navigate to Settings >> General >> Reset >> Reset network settings.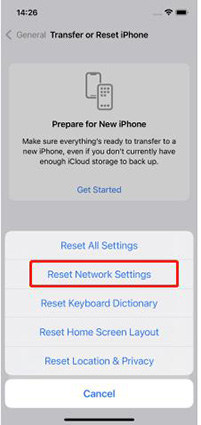 Step 2: Simply confirm your decision of resetting the network settings.
5. Erase iPad from Settings
If you are facing some big issues with your iPad, erasing your iPad is the best solutions. However, you need to take a note that all your data will be wiped out along with reasons that was causing the issue. This solution is the best when due to some issue, you are not at all able to use your iPad. As this method wipes out all data, a backup can be of great help later on. Follow below steps to erase iPad.
Step 1: Go to Settings >> General >> Reset >> Erase all content and settings.
Step 2: Simply confirm your decision of erasing the iPad from Settings. In some times, your iPad will be restarted and will be free of all errors.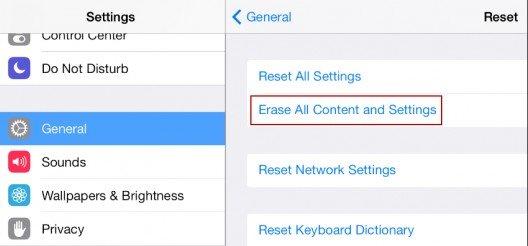 6. Put iPad into DFU Mode
The issue that are not able solve with recovery mode are then taken to one next level and that is DFU mode. This method can no doubt fix iPad issues. In DFU mode, further iTunes can also be helpful to restore your device. However, we suggest you to keep this as your final option as you will lose everything in your device. Follow below steps to put your iPad in DFU mode.
Step 1: Connect your iPad to PC, and press Power as well as Home keys for at least 10 sec simultaneously.
Step 2: After 10 seconds, release the Power button only. After more 15 secs, your iPad will be entering DFU mode.
7. Fix iPad Problems by Repairing iOS System
The last option if none of the solutions help your solve iPad issues is a third-party tool—Tenorshare ReiBoot. This is the method that will always come for your help when nothing helps you out of the worst situations. This repairing iOS tool is some serious solution and will no doubt give its best for helping you with iPad issue. The tool is able to solve numerous iOS issues. The tool also has a free trial version for its new users. Follow below simple steps to use this amazing tool.
Step 1: Get the tool downloaded and installed on your computer. Now connect iPad having problem to PC via USB. Go for option Repair Operating System.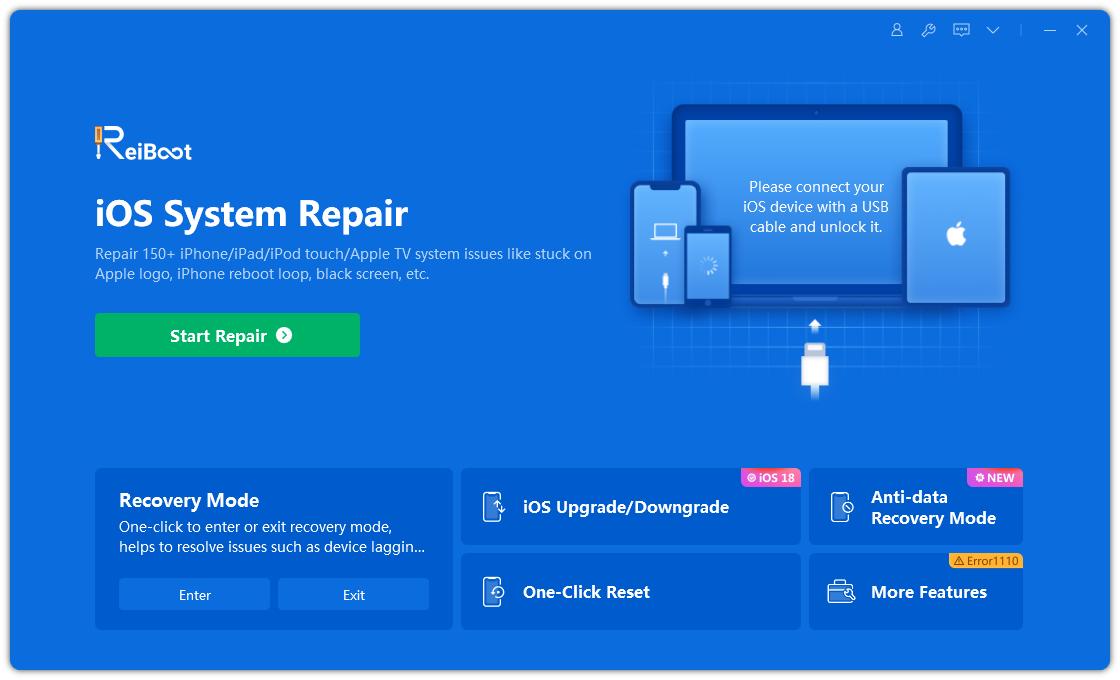 Step 2: You will also require latest firmware package. Use Download option to get the latest firmware package.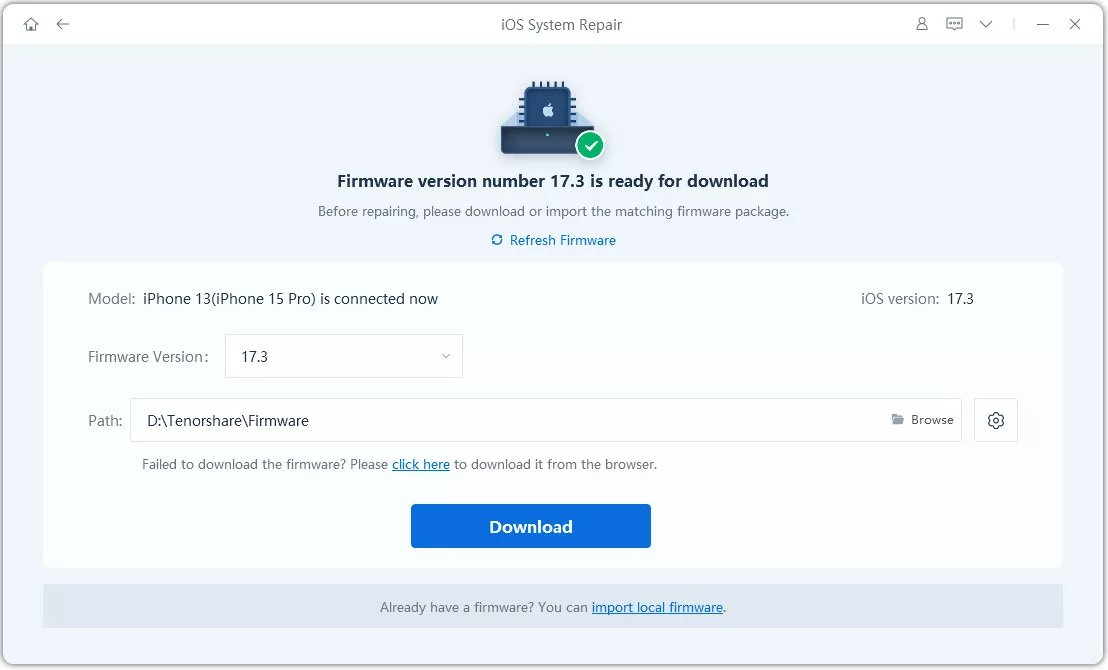 Step 3: Click "Start Repair" and your iPad's recovery process will start in no time.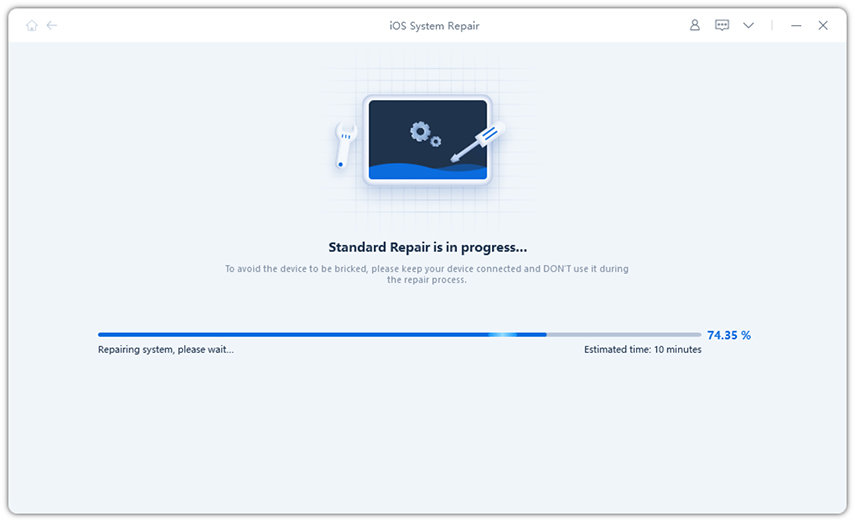 The above article has not only discussed various common iPad problems and fixes but also various simple solutions for solving them with detailed guide. However, when nothing works, Tenorshare ReiBoot is the best option to solve the issue. Let us know which iPad problems were faced by you and how you solved them in below comments section.