How to Fix iPad Keeps Restarting
by Jenefey Aaron Updated on 2021-09-18 / Update for iPad
Is your iPad restarting over and over? Or iPad keeps restarting Apple logo and Won't charge? There are many users complained this problem especially after the iOS 15 update. In most times, iPad reboots itself can be caused by a software problem and is not easy to fix. Luckily, in this article, we'll show you effective ways that we have tested to help fix iPad restart loop completely.
1. Delete Faulty Apps
If you are dealing with "iPad keeps restarting apple logo" issue, there might be chances that is the result of some buggy or faulty app. You immediately have to remove this buggy app from your iPad in order to let your iPad work properly. For remove this faulty app, you need to entirely delete it from your iPad. Follow below steps to remove the faulty app from your iPad.
Step 1: On the your iPad's Home screen, long press the faulty app's icon. Doing this will result in all icons shuddering. An "X" icon on the top left side will be seen on the faulty app as well as all apps icons.
Step 2: Click on the "X" icon of the faulty app. This will delete and remove the faulty app from your iPad.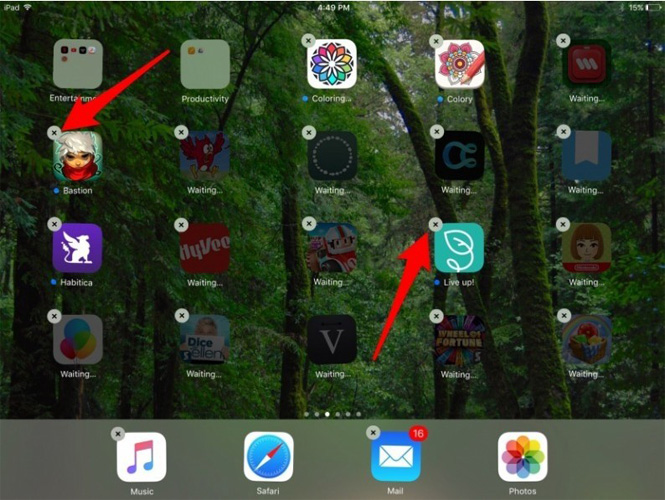 2. Force Restart your iPad
If deleting the faulty app from your iPad is not solving your "iPad keeps restarting" issue, try to force restart your iPad. Force restarting iPad will surely solve the issue. Simply follow below steps force restart your iPad and solve your problem.
Step 1: Press and hold the iPad's On-Off button along with the device's Home button too. Take care that holding Home button will start Siri. However, keep holding both the buttons for at least 10 seconds or so. Let go the buttons when the iPad's screen goes black and once more switches on. It will now display Apple logo on screen.
Step 2: Have patience till the rebooting of iPad is completed. Once done, the Lock screen will be displayed.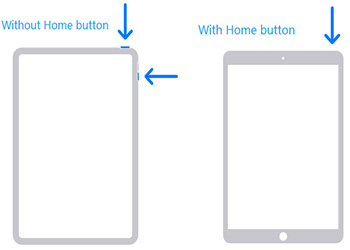 3. Update iPad Software
Generally, when you update your iPad, many of the problems get solved without any further additional process along with the one your dealing with right now, that is, "why does my iPad keep restarting" issue. Simply follow below steps in order to update the iPad software in simply steps.
Step 1: Ensure your iPad is having enough battery or is connected to a power source. This is suggested since the update will require some time. Additionally, it is good to take a backup of the device via iTunes/iCloud.
Step 2: Ensure that the iPad is also having a better Wi-Fi network while updating. Next go to Settings app >> General >> Software Update.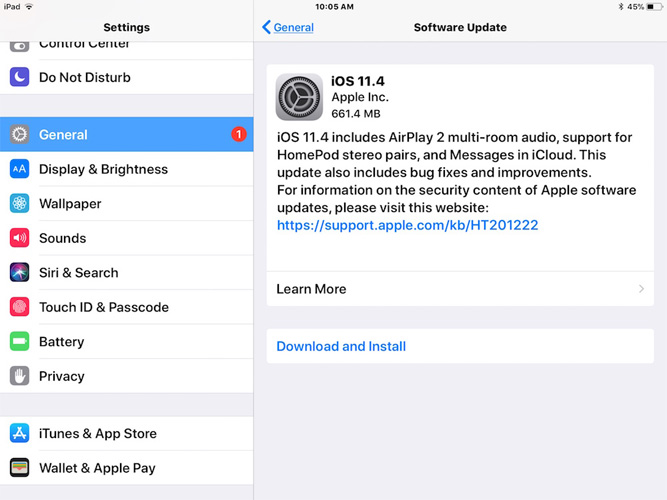 Step 3: The device's iOS will start to check for the updates if any are available automatically. If update is accessible, tap the Download button in order to start the update download process.
Step 4: When the update download is finished, click the Install option for further iOS update installation.
4. Restore iPad in iTunes
Restoring your iPad via iTunes will no doubt help you solve your "iPad keeps restarting on its own" issue. Restoring will recover your iPad from the situation and stop its restarting over and over. However, your data might get loss with this method. Thus, if you're ready to take the risk, follow below steps.
Step 1: Connect your iPad and PC once you have opened the iTunes.
Step 2: Choose your iPad from the in iTunes. Select option "Restore" present above the Backups part, and have patience till the process finishes.

5. Avoid iPad Reboot Loop with ReiBoot
If any of the solutions do not help you solve the "iPad keeps restarting" problem, we have the best solution for you, and that is, Tenorshare ReiBoot. It is the best tool ever that can aid you solve "iPad keeps restarting randomly" issue. The tool can solve any type of iPad problems. This software solve all issues in 1-click. Follow below steps to repair your iPad via ReiBoot.
Step 1: Install the tool on your computer and then run it. Now all you have to do is connect your frequently restarting iPad to the computer. Simply tap the "Start" button seen on the tool's main interface.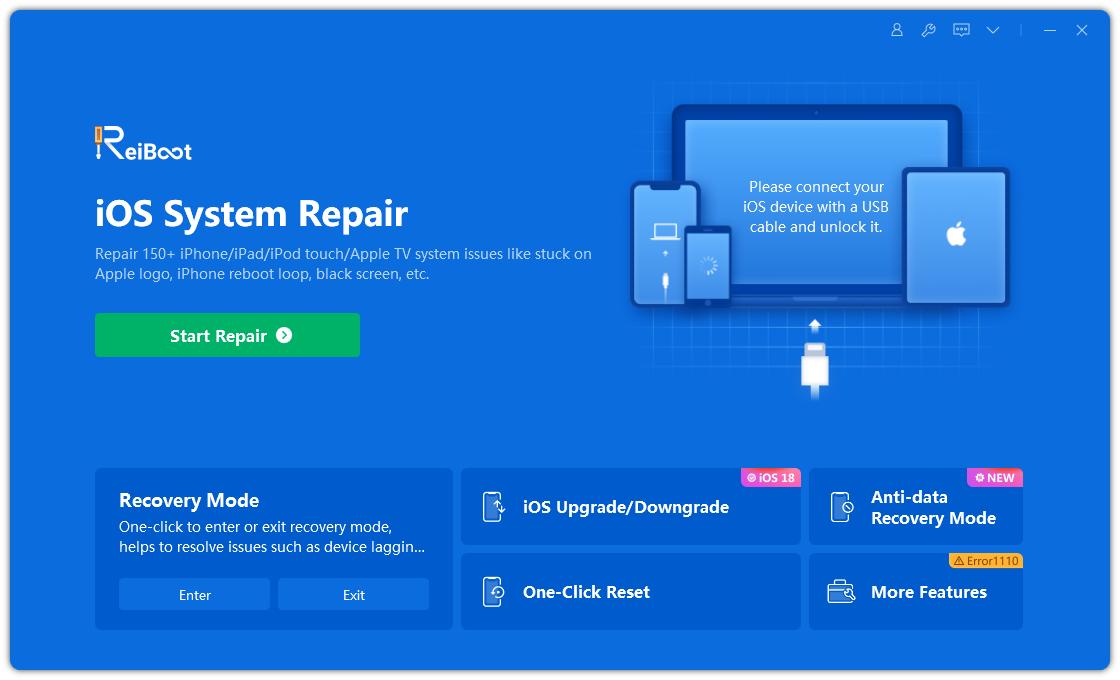 Step 2: Now select and click "Standard Repair" to go on.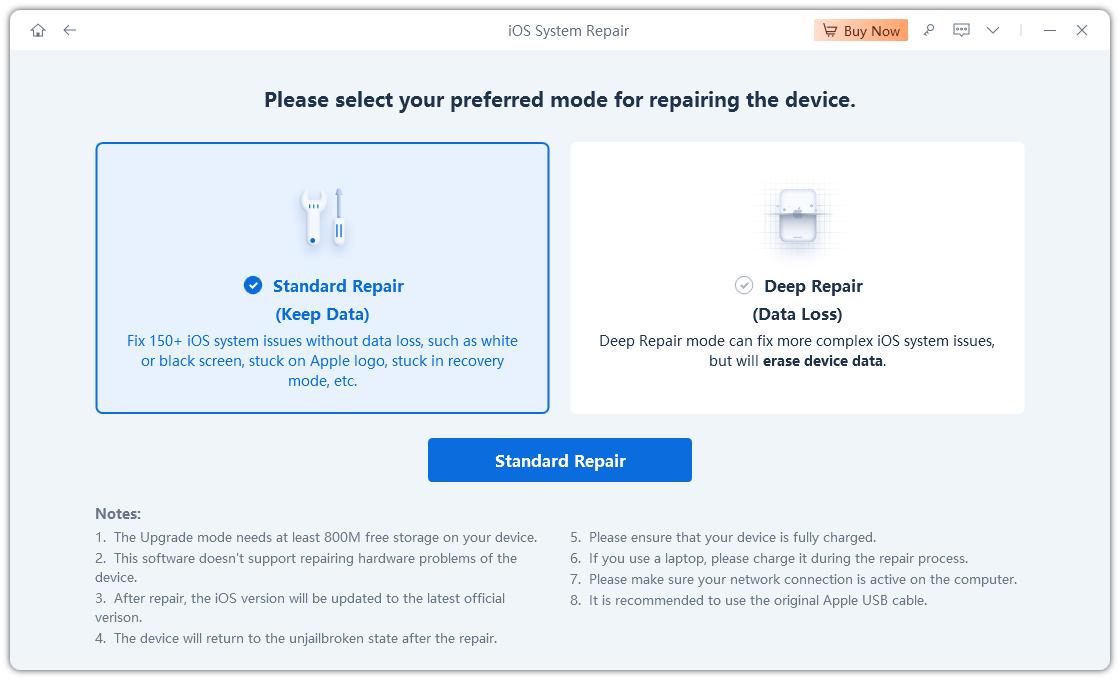 Step 3: For further process, all you need is the most recent firmware package. Hence, get the most recent firmware package by downloading it. You can do this with the Download option.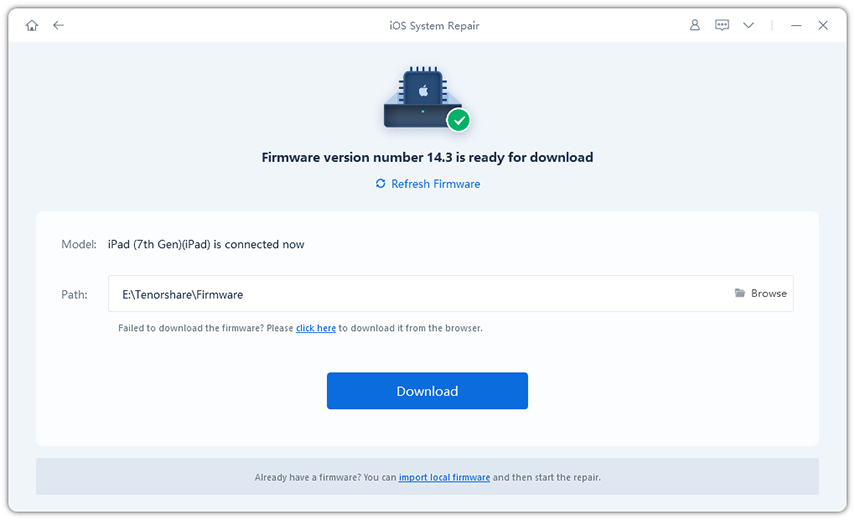 Step 3: Once you are done with downloading of firmware package, tap the option "Start Standerd Repair". This will initiate recovery procedure of your iPad.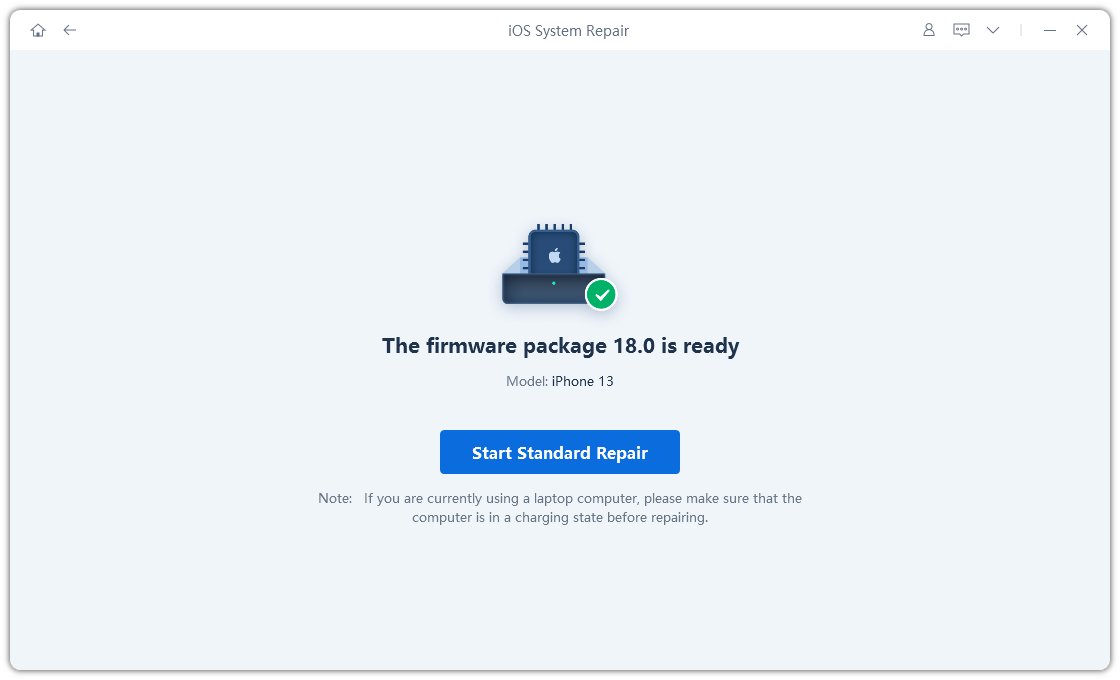 Summary
In the above article, we have discussed different methods to get rid of "iPad keeps restarting itself" issue. If you wish to get your issue solved with no fuss and also with ease, just try using Tenorshare ReiBoot. The software acts as great tool and will help in solving your iPad problem. Share your feedback with us via below comment section.