How to Fix iTunes Error 0xe800002d in 5 Ways
by Sophie Green Updated on 2019-11-07 / Update for Fix iTunes
Recently, a lot of users reported that they are getting the message: "iTunes couldn't connect to this iPhone an unknown error occurred 0xE800002D" when they attempt to sync their iDevice with iTunes. This error indicates that iTunes software fails to recognize your iPhone and so, you won't be able to sync the data on your device.
If you're going through this same situation, then you have come to the right page. Here, we'll tell you iTunes error 0xE800002D causes and several effective ways to fix it.

Part 1: Causes of iTunes 0xE800002D
There a number of reasons why you're facing this annoying error while trying to sync your iPhone with iTunes and here are its some causes you need to know
Outdated iTunes version

- In many cases, the reason is an outdated iTunes version, which can create incompatibility problems with newer iPhone model.

iTunes updater has become glitched

- There is a popular issue with iTunes windows version where the updating components of software become glitched and fail to detect new version availability.

The system is running Windows Vista or earlier

– iTunes updater fails to update the software to its latest version unless you've Windows 7 or above.
These are some of the reasons why you encounter with this iTunes error. The good news is that there are numerous solutions that can help you to fix this error.
Part 2: Top 5 Ways to Fix This 0xE800002D Problem
Well, you have an idea about what is 0xE800002D error and what makes you go through this error. Now, let's resolve this problem using the following methods:
Method 1: Fix iTunes Error 0xE800002D Using Free TunesCare
If you're looking for the easiest and simplest way to resolve the iTunes error, then Tenorshare TunesCare is the one that can help you. The software has "Fix iTunes Sync Problems" function you can use to come out of the various iTunes sync/restore/backup errors effectively. With the help of it, you can repair your iTunes library with just one click of a button.
To learn how to fix iTunes error 0xE800002D using Tenorshare TunesCare, free download and install the software on your computer and then, follow the below steps:
Step 1 To start with, run the software and connect your iPhone to the computer using a digital cable. Now, choose "Fix iTunes Sync Problems" form its main interface.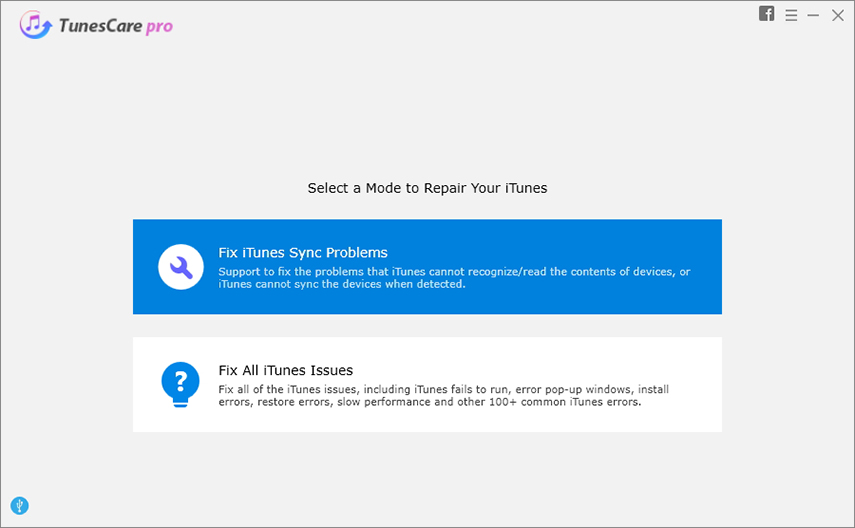 Step 2 Now, the software will start repairing your iTunes library and here, you may have to wait for a few minutes.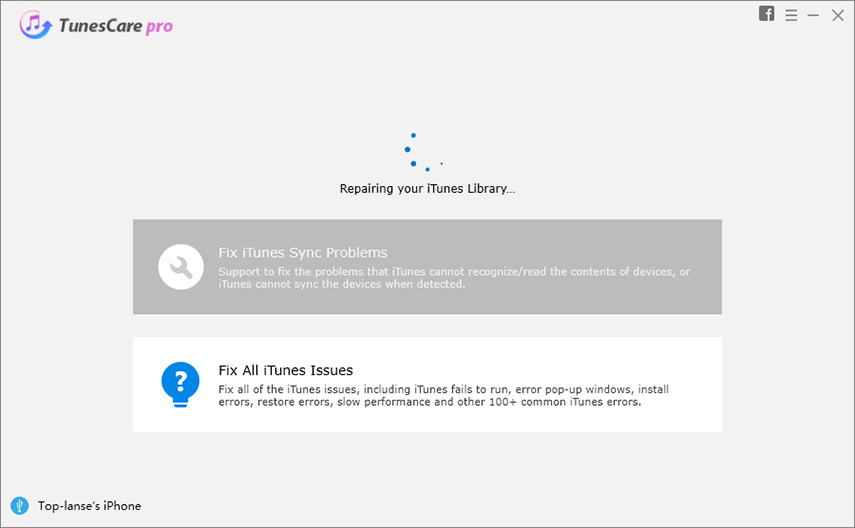 Step 3 Once the software is done with repairing, run your iTunes application and start syncing your iPhone as you want.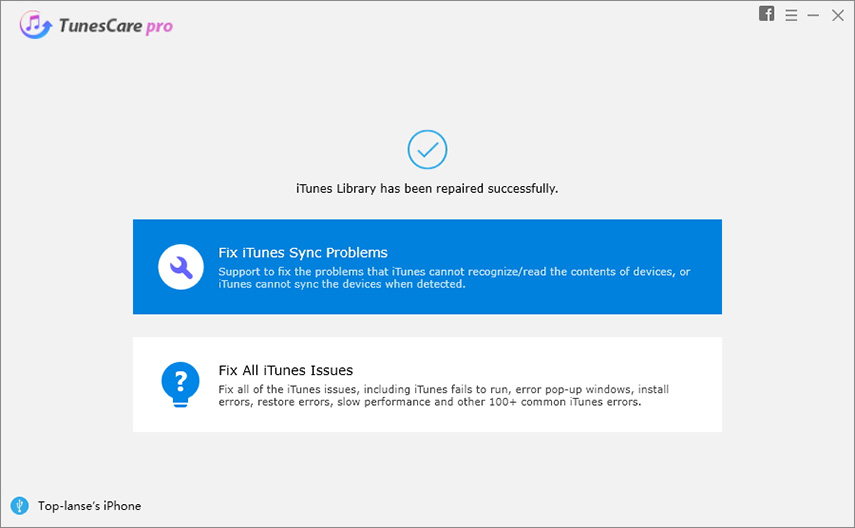 Method 2: Fix the 0xE800002D via Updating iTunes Version
As we told earlier, an outdating iTunes version is one of the reasons why you encounter 0xE800002D error. In such a case, all you can do is to update your iTunes to its latest version to resolve the error without much hassle.
Here are steps to update the iTunes version on Windows:
Step 1: To begin with, run iTunes on your computer.
Step 2: Next, select "Help" from the menu bar and then, choose "Check for Updates".
Step 3: Now, follow the instructions to download and install your iTunes latest version.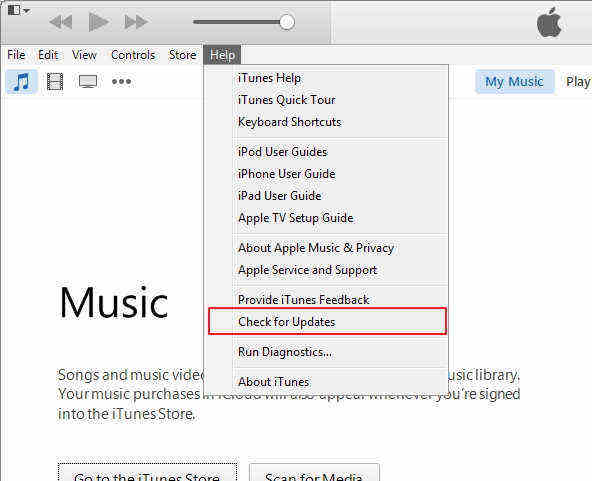 Here are steps to update iTunes version on Mac:
Step 1: Open the "Apple" menu.
Step 2: Now, go to "System Preferences" and here, click on "Software Update". If any updates are available, then install them.

Method 3: Reinstall All Apple Software to Fix the iTunes Error 0xE800002D
Failed to updates iTunes to its latest version? Well, don't be panic as you can still update its version by reinstalling all Apple software. When it comes to Windows OS, there is one weird bug of iTunes version that may cause the software to trick itself that it is already updated to the available latest version. In such scenarios, the best thing you can do is to reinstall all Apple software to fix the error.
Step 1: Press "Windows Key + R" to open the Run dialog box. Here, you need to enter "appwiz.cpl" and hit Enter to go to the "Programs and Features" window.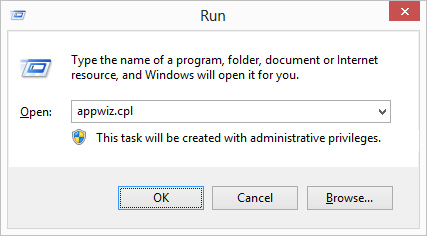 Step 2: Here, tap the "Publisher" button to get the application results and this will make it easy for you to find all Apple-related software.
Step 3: Now, you need to uninstall all Apple software by right-tapping on each Apple entry and then, tap on the "Uninstall" option.
Step 4: Once you are able to uninstall software that belongs to Apple, restart your computer.
Step 5: Now, you can install the latest iTunes version on your computer from Apple official site.
Method 4: Update Windows Version to Fix the iTunes Error 0xE800002D
Are you still using Windows Vista or XP version? If so, then it can be also the reason why you are going through the iTunes error 0xE800002D when you're attempting to connect your iPhone. This occurs because Apple decided to provide support for older Windows version. Thus, you now have to use Windows 7 or above to install iTunes latest version.
Method 5: Use iTunes Alternative Tool to Avoid 0xE800002D Error
If all above methods fail to fix the error, then the best thing you can do now is to use the iTunes alternative tool to get rid of the error. Tenorshare iCareFone is most recommended iTunes alternative that can help you to backup, restore and transfer files between computer/iTunes and iOS devices without iTunes. The software has made quite faster and easier to manage iOS content.
Here is the guide on how to use alternative tool to avoic 0xE800002D Error
Step 1 First, dowanload and lauch Tenorshare iCareFone.
Step 2 Next, connct device to Tenorshare iCareFone.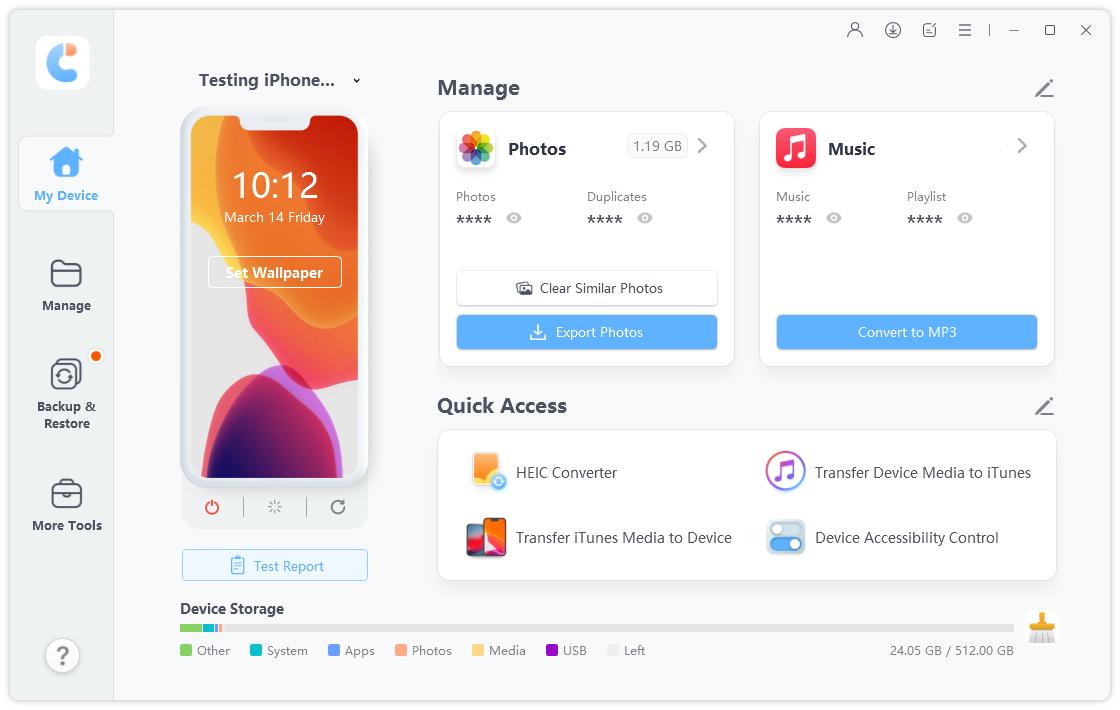 Step 3 Then, you can preview files folder that you wish to import, export, delete or refresh.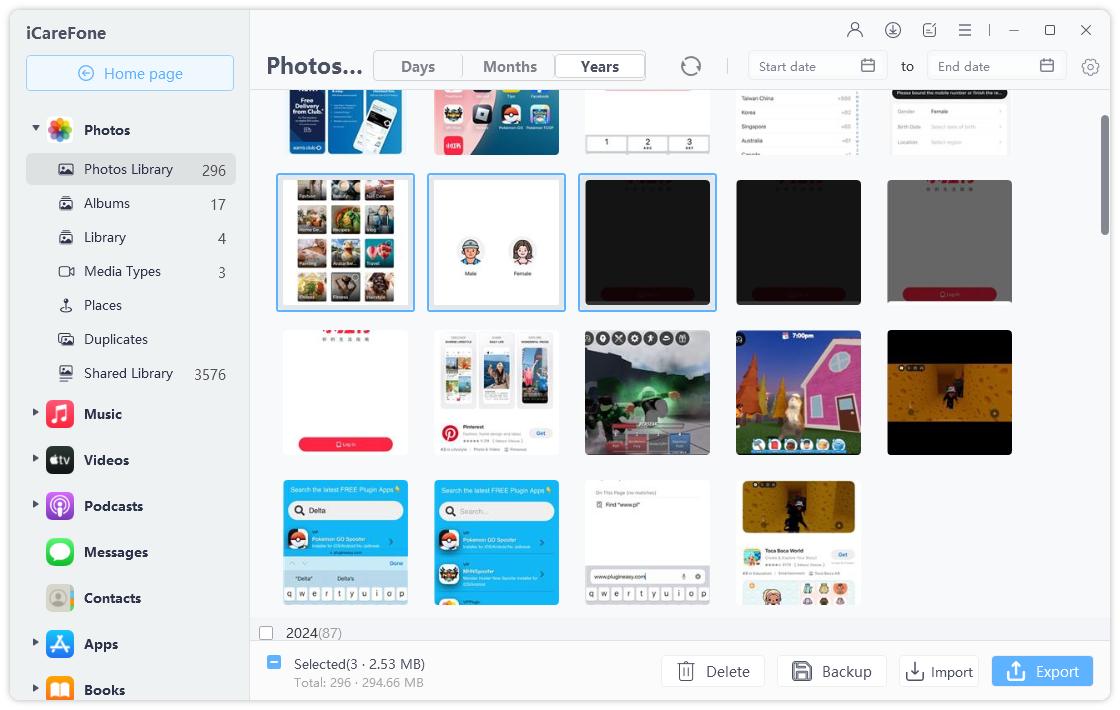 Step 4 At last, you can manage the materia in iCareFone.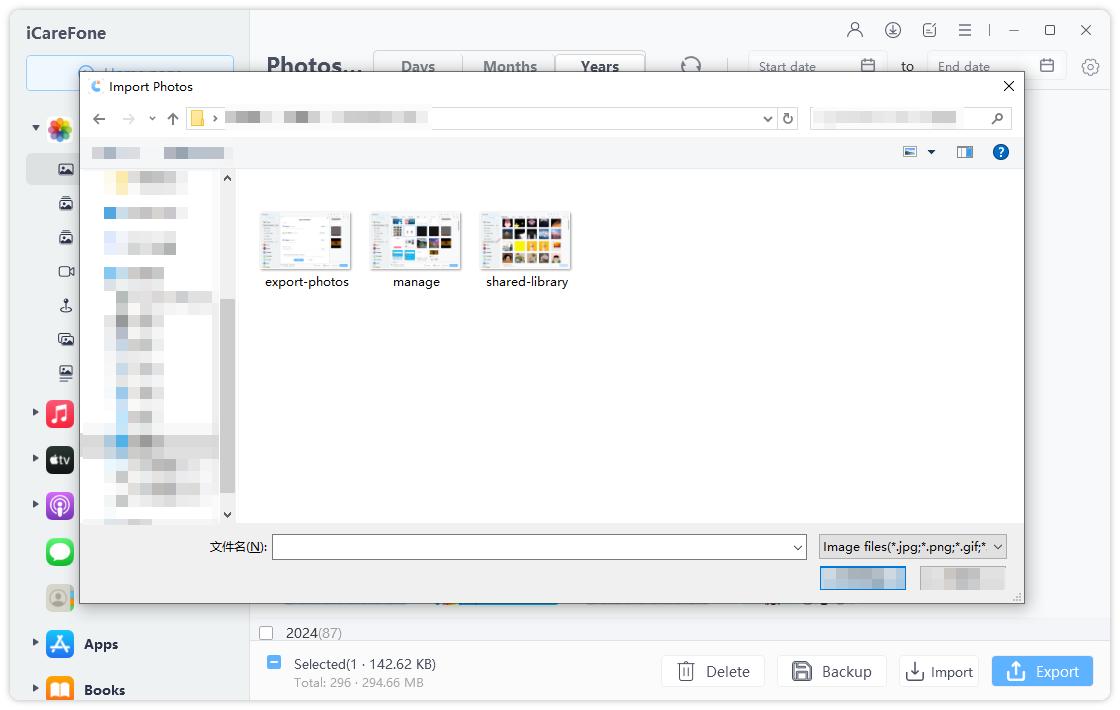 Conclusion
That's all on how to fix iTunes 0xE800002D error. We hope that the methods provided in this guide help you to resolve the error you encounter and you able to sync your iPhone with iTunes again. Else, you can use Tenorshare iCareFone, best iTunes alternative, to manage your device data without iTunes.