How to Unlock an iPhone
by Jenefey Aaron Updated on 2019-07-25 / Update for iPhone Tips
In this article you'll get full solutions about how to unlock an iPhone X/8/8 Plus/7/7 Plus/SE/6s/6s Plus/6/5 for any carrier, or unlock a disabled iPhone without password, without iTunes, or without Apple ID.
How to Unlock iPhone for Any Carrier Free
Your iPhone might be locked to a particular carrier and you'd like to unlock your iPhone so you can use it with different carriers. Check out how to unlock iPhone X/8/7/6s/SE/6/5s for any carrier.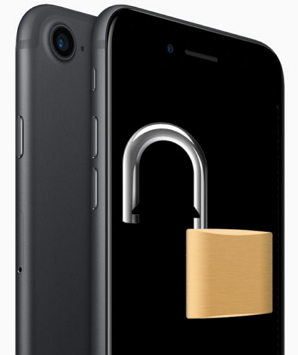 Preconditions:
Before unlocking an iPhone, you need to meet some requirements. First and foremost, it needs to be a legitimate device, which means it hasn't be reported as stolen or lost. Secondly, you should have finished paying for your contract. If you're still in the process of paying for your contract, you'd better contact your current carrier before unlocking it.
Also, most carriers require that your account have been activated for a certain number of days before they allow devices to be unlocked. For T-Mobile it's 40 days, Sprint 50 days, and AT&T is 60 days. Verizon doesn't have a minimum time.
How to Factory Unlock Your iPhone?
1. Contact your current carrier and submit unlocking request. The process varies slightly for different carriers. In the following part we talk you through how to get your iPhone unlocked from most popular carries in United State. Complete wireless carrier support can be found here.
2. If you have a SIM card from a carrier other than your current carrier, please remove your SIM card and insert the new one, and set up your iPhone as new.
3. If you don't have another SIM card, you need to factory reset your iPhone before the new network will be recognized. So you'd better back up your iPhone beforehand.
AT&T
If you are an AT&T customer, you have to submit a request to the carrier to find out whether your device is eligible to be unlocked. Upon submitting the request, you'll get a confirmation email with an unlock request number. Follow the link in the email to confirm the request. If the device is eligible, you can then replace the new SIM card with the old one.
T-Mobile
To unlock an iPhone bought from T-Mobile, you need to call (877) 746-0909 to customer service and get Mobile Device Unlock code for your phone. You can check out whether it is eligible for unlocking two days later. If so, you'll receive an email with an unlock code. Then you can pop up old SIM card and switch to a new network.
Verizon
Verizon provides a very friendly policy for LTE phones. Actually, it does not lock any 4G LTE devices, so whether you purchased your iPhone from App Store or a Verizon store, you can switch to a different carrier once you cancel your service with Verizon.
Sprint
If you have an iPhone from Sprint and you are fulfills all preconditions we mentioned above, it is likely unlocked already. Sprint states that it will unlock iPhone automatically as long as it is eligible. If your iPhone does not get unlocked, you can call customer service at (888) 211-4727 for further assistance.
How to Tell If an iPhone is Unlocked
If you are not sure whether your iPhone is factory unlocked or not, you can have a quick look in the Settings app. Go to Settings > Mobile Data > Mobile Data Options. Check whether you can see an option for Mobile Data Network (or Cellular Data Network). If you can, it means your iPhone is most likely unlocked.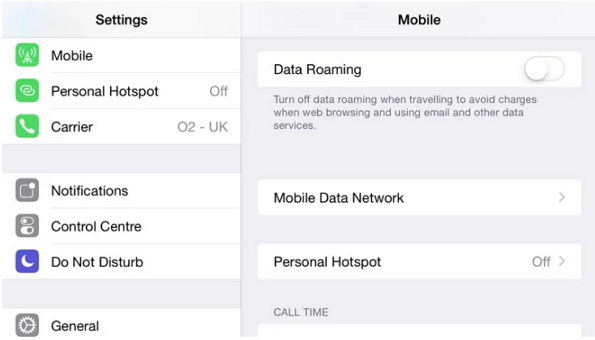 Another way is to power off your iPhone, and eject the SIM card from iPhone by replacing with a new SIM card that from a different carrier. Power on your iPhone and make a phone call. If the iPhone is able to connect a call using the new SIM card, it means your iPhone is unlocked already. On the contrary, if the phone call does not connect with the new SIM card, then the iPhone is still locked.
Read More: Top 3 Ways to Check If iPhone is Unlocked or Not