How to Fix if Your iPad Won't Update to iPadOS 16
by Jenefey Aaron Updated on 2022-09-29 / Update for iPhone Fix
Timely update to the operating system is the signature of Cupertino-based tech giant. Apple never disappoints its users when it comes to updating the software. But many users face different types of errors while upgrading their iOS to the latest version. And recently, most of the iPad users moved to the Internet with a question: why won't my iPad apps update? Well, we certainly have possible solutions for those error.
Tips:The solutions in this article also work for New iOS 16. Hence, if your iPad wont update to new ios and wont appear in itunes. Check to see if the iOS 16 not showing up on your iPad
Part 1: Solutions for iPad Won't Update
Now that you have had a look at the possible reasons for you to face the issue, let us have a look at the possible solutions. Each of the below mentioned solutions are offered keeping in mind the above mentioned reasons.
Solution1: Force Quit Settings App
Force quitting any app on iPad and iPhone will cause it to restart. This will get rid of any issue that the app was facing. And in case of iPad update stuck situation, we will require to force quit the Settings App. This is a very simple process. Here are steps to force quit the app.
When you open the Setting app, click the Home button. This will take you to the home screen.
Now, when you are on the home screen, press the Home button 2 times. This will show the list of apps that are running in the background.

Now, swipe away the app (in this case Setting app) to force quit it. You are done for the day.
Solution 2: Fix iPad Won't Update Issue without Data Loss
Tenorshare ReiBoot solves all the issues related to iPhones and iPads with a single click. Here is the step-by-step guide on how you can fix the issue by using this software.
Download and install the program on your PC or Mac, click on "Start" option on the main interface once you have connected your device to the PC

Next, tap on "Standard Repair" option and then download the required firmware package online for your device. The downloading process will begin once you click on Download.

Now tap on "Start Repair" as soon as the download is completed. After a few minutes, the issue will be solved. Also your device will show the latest version of iOS.
Solution 3: Check Wi-Fi Connection
iOS update always needs a Wi-Fi connection. And therefore, if you can't update iPad, this might be the reason behind it. Check if your iPad is connected to Wi-Fi. If it is not connected, then make sure it is. Also check, if your Wi-Fi connection is functional and working. Take help of your service provider if needed. This will probably solve your iPad won't update because it says not connected to internet issue.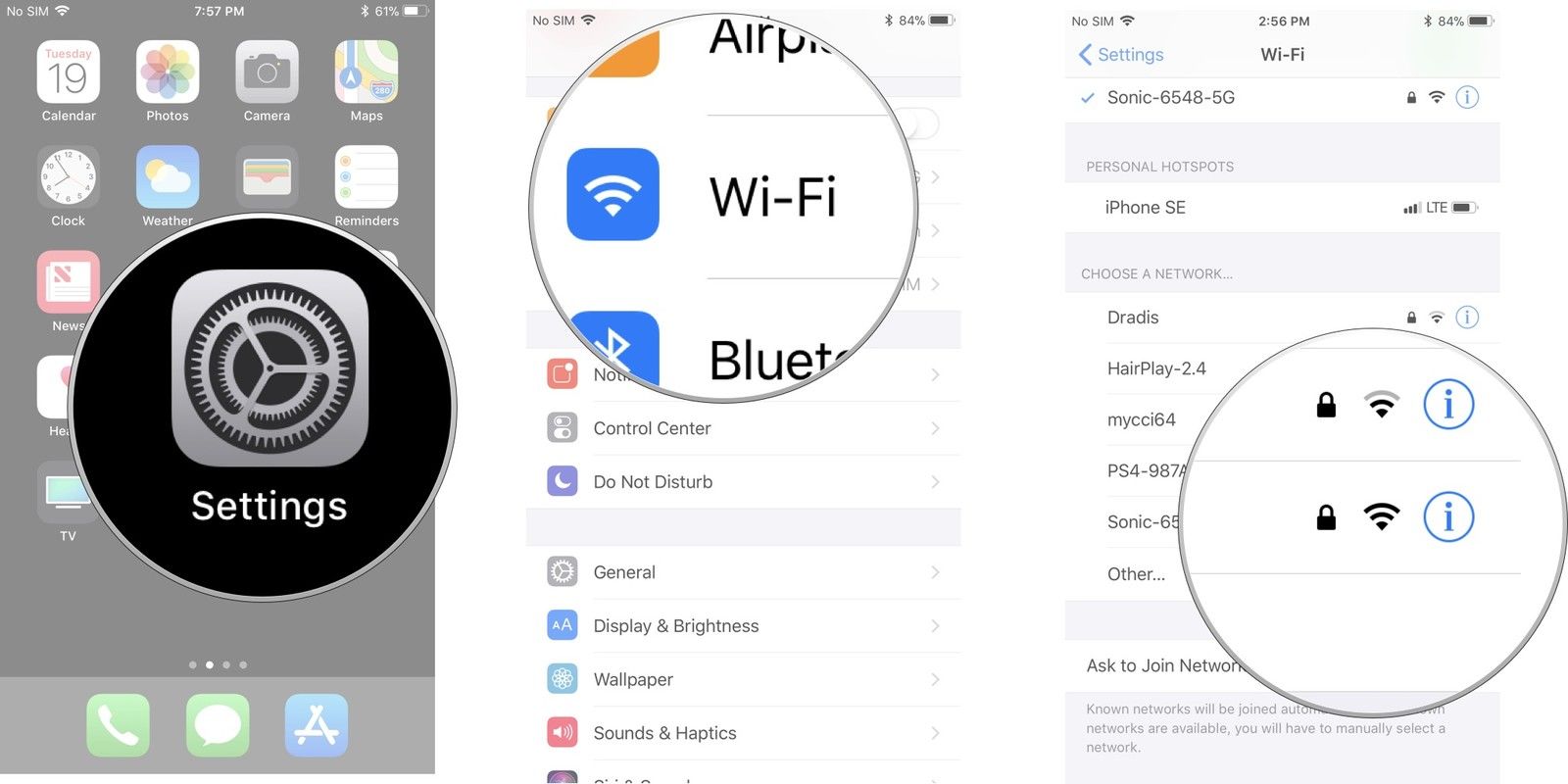 Solution 4: Wait for a While
Even though as lame as it might appear, there is a logic behind this. When Apple rolls out update for its iPadOS, almost all the users get notified and hence all of them run to update the OS at the same time. And sometimes, Apple servers could not handle such amount of huge traffic. Hence, users face error and end up complaining: my iPad won't update. Well, all you need to do is wait for a while till the traffic on the servers gets cooled down. Once the traffic is reduced, you can update your iPad and solve "iPad update downloaded but won't install" issue.
Solution 5: Force Restart iPad
Force restarting your device might come handy if you face this issue. This may free up some of the shared resources that are needed for updating the iOS. Long press the Wake/Sleep button and the Home button simultaneously for minimum 10 seconds, until the Apple logo appears.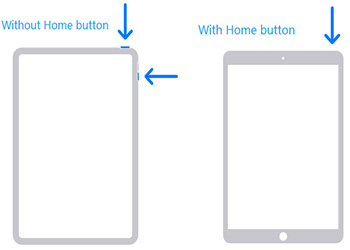 Solution 6: Free Up iPad Storage
You can free up storage on your iPad very easily. Music and videos are the biggest space consumers on any iOS device. And in order to free up the space, here are the steps that need to be followed to solve iPad won't update because of storage issue.
Go to the Settings app. Now head to General and click on Storage & iCloud Usage.
Tap on the Manage Storage option. This will show the list of apps with the amount of storage they are consuming.

Just left swipe on any app and click on Delete in order to free up the space.
Solution 7: Restore iPad from iTunes Backup (Data Loss)
Restoring your device from an earlier backup might reverse the error. You can always try your hands on restoring iPad using iTunes backup to solve iPad software update won't download issue. But do remember to back up your iPad before doing this. Here are the steps to restore your device.
Plug your device to your PC and make sure you have the latest version of iTunes installed.
As soon as you connect the iPad to the computer, open iTunes and chose your device.

Select "Restore iPad" option and you will be done for the day.
Summary
In a nutshell, you had a look on all the possible solutions that will help you if your iPad wont download update iOS 16. Tenorshare ReiBoot is the recommended tool to fix iPhone/iPad update problems without lead to data loss. Do let us know your feedback by commenting below. Also let us know of any other solution if you have any.
Part 2: Why iPad Wont Update Software
Storage Space: If your device is running low on space, then it might be possible that your iPad will face this issue while updating to the new iOS. The reason is quite obvious! If you do not have enough memory on your device, where will you download and create a room for the new iOS version?
iPad Battery Power: Well, it is always recommended by Apple to start updating your device to the latest iOS version with a battery level more than 50%. And if this is not the case, it is recommended to connect your device to a power source so that the process is not interrupted. If you continue to update the iOS without the above conditions being fulfilled, it will not update.
Incompatible iOS: Well, chances are high for you to complain iPad wont update if the newest iOS version is not compatible with the device. Certain updates are released for a specific range of device. Check if your device is eligible for this update. If not, then your old ipad wont update to the latest iOS version.