Amazing New Features in iPad OS 15 You Won't Want to Miss
by Anna Sherry Updated on 2021-09-24 / Update for iOS 15
In June 2021, Apple announced the release of its latest iPad OS in the fall. Evidently, everyone is geared up to see what Apple has in store this time. The company claims that iPad OS 15 features will allow users to use most of the system and do all they have never done with an iPhone before.
Overview: What Will Be in iPad OS 15
From updates in FaceTime call features to Home Screen designs and swift backgrounds for app building, iPad OS 15 release date is long-awaited by customers to witness all the fantastic features. 
1. Redesigned Home Screen: Widgets, App Library, Focus, and Notification Center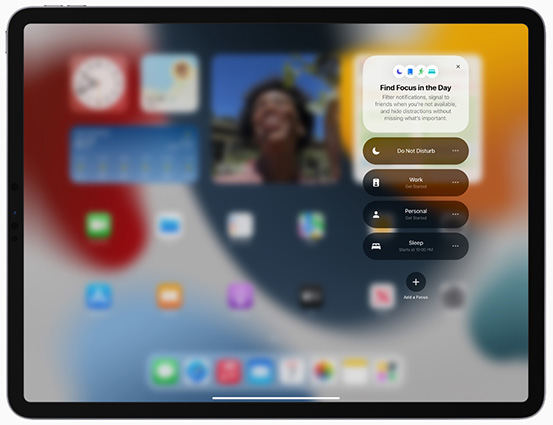 Apple will introduce a set of new features like the App Library, Focus, and Notification Center. The Focus feature will allow users to select from a range of features and filter all distraction that prevents them from paying attention to the task in hand. They can choose from a range of activities like reading, driving, fitness, and gaming. Once you switch to the Focus mode, your status across different applications will also change to notify your contacts that you are committed to a task. A notification summary and better resolution of icons will help you catch up with all the alerts and notices. 
2. FaceTime and iMessage Are More Useful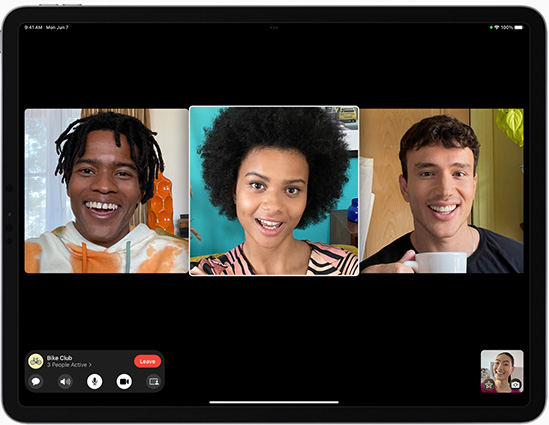 With the latest iPad OS 15, you get an upgrade in the FaceTime facilities. Now you can continue your FaceTime conversations while watching TV shows, movies, or videos. You can also share your screen and listen to music while having a call. SharePlay is a new iPad OS 15 feature that will transform your communication experience with family and friends. You will also get to enjoy spatial audio, the audio will come from the direction where the person on the call will be placed on your screen. A Shared with You section has been introduced in iMessages, that will allow you to locate all the shared media in one place. You can choose outfits for your memoji and enjoy conversations with a dash of quirky memoji.
3. Multitasking, Keyboard Shortcuts, Quick Note, and Redesigned Notes app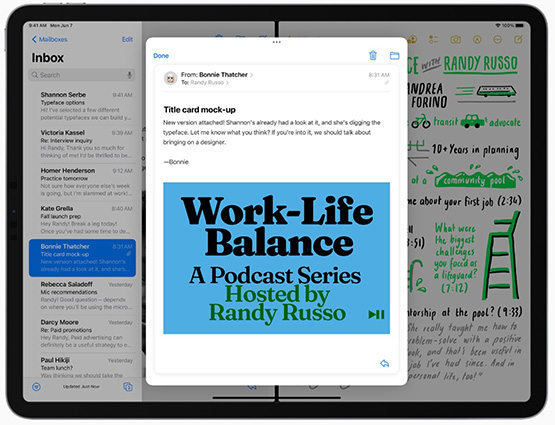 With the new iPad OS 15 release, you will get to select and copy live texts from images you capture through your camera. The spotlight feature will help you conveniently glance at more information and jump to your preferred music and other apps. Productivity updates in notes will help you keep up with your daily tasks and enhance your work output. From interactive images to a redesigned interface and the ease of multitasking, iPad OS 15 features will serve you with the best iPhone experience. 
4. Swift Playgrounds As An App Builder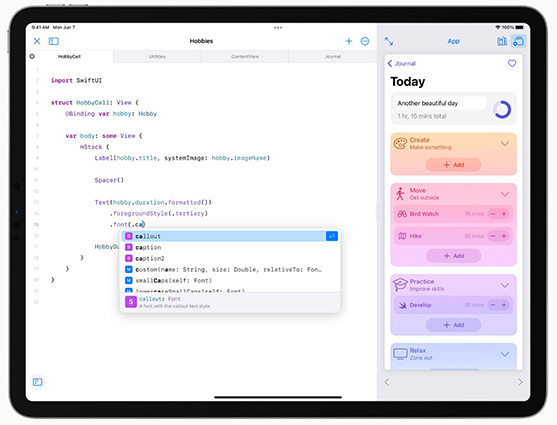 Swift playgrounds will enable the users to develop iPhone and iPad apps with the help of SwiftUI. The code will get simultaneously displayed in the live preview, and the developer can test run their apps in a full-screen format. Another remarkable feature is that the developer can directly submit their apps to the App Store. 
5. Redesigned Safari with iPad OS 15 and Extensions Support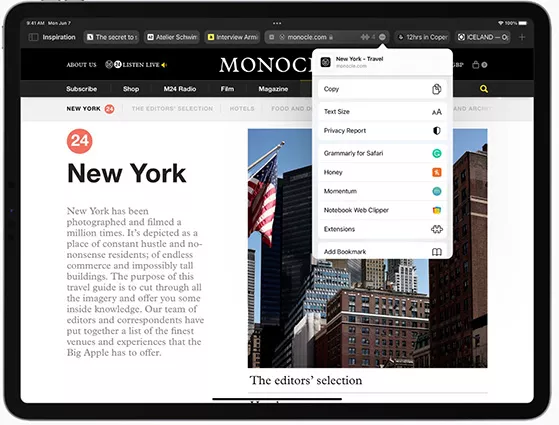 You will be able to group synch your devices and have access to your tab from anywhere, anytime. You can customize your start page and add to your convenience from the background to the tabs and go to websites. The new iPad OS 15 features offer personalized Safari with web extensions. These web extensions will add functionality and more characteristics. The Apple App Store will provide options to install these web extensions. 
6. Additional Features on iPad OS 15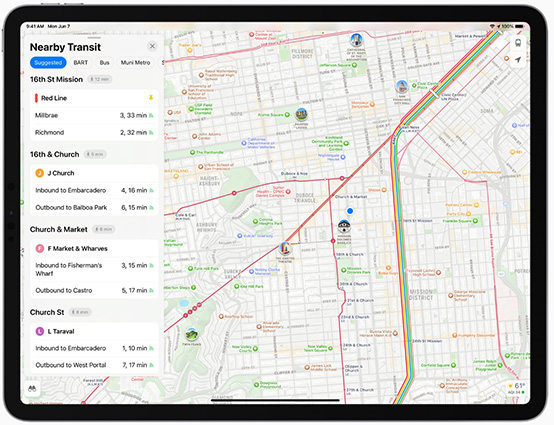 Along with the features discussed above, there is a plethora more that you will get to see with the iPad OS 15 release. Importing audiograms, magnifier apps, new voice control languages, in-app events, and Reality Kit are some of the many features that have arrived with the latest version. Health app and digital legacy programs are also new additions to the list. Another remarkable feature is "Hide my Email." It will allow you to create random email addresses that will redirect emails to your original ID. It will help you safeguard your information from suspicious parties. Overall the new update has a range of diverse and unique features. 
What iPads will get iPadOS 15
The following iPads will be getting the iPad OS 15, here's the full list:
iPad Pro (1st-5th gen)
iPad Air (2nd-4th gen)
iPad Mini (4th gen/5th gen)
iPad(5th-8th gen)
Along with the ones listed above, it will also be available in the standard iPad, iPad mini, and iPad Air.
How to Download and Install iPadOS 15
Once the iPad OS 15 release happens, there will be a number of users trying their best to download and install iPad OS 15. While on the one hand, it would seem to be a simple process, on the other hand, it would come with some technicalities that might cause some issues. If you are not a tech-savvy personality but are all set to enjoy the iPad OS 15 features in your system, you can visit our web page and follow the simple steps that will assist you in the process.
Go to Settings> General> Software Update> Tap on Download and Install> Tap Agree to the Terms and Conditions> Tap Agree again to confirm
Quick Guide: How to Fix Fail to Update iPad OS 15 
Updating your old system to the new iPad OS 15 might be a tricky business in terms of the steps and technical aspects of the procedure. To rescue you from the dilemma of getting stuck in the chaos of failed updates, Tenorshare ReiBoot is here to help. Facing failure to update the iPad OS 15 is quite probable, but you can avoid further difficulty by switching to solutions like Tenorshare ReiBoot to fix the issue. With Tenorshare Reiboot, you are able to update iPad OS 15 easily. Here are steps to fix fail to update iPad OS 15.
Download and Install ReiBoot on PC or Mac.

And then connect your iPad to PC by using a USB cable, it can fix all iOS devices.

Click 'Standard Repair' to Continue The Process.

Start Standard Repair

Tap the bottom to start the trip of fixing your iPad.

Download Firmware Package.

Standard Repair Completed.
Now you can restart your iPad, and it will work well as a new one.