Best 6 Ways to Solve Error 1009 App Store
by Jenefey Aaron Updated on 2021-04-15 / Update for Fix iTunes
People using smartphones tend to download numerous apps every day. Same is the case with iPhone users and the apps downloaded from iTunes. But many a times, few users come across many errors when they try to download apps, to name a few we have Error 1009 App Store or Error 1009 iPhone.
Usually, iPhone error code 1009 is seen when an Apple considers an IP address as some destination that the App Store doesn't supports or your iOS device is applicable for the default proxy settings. The iPhone's default settings and the purchaser's country are in configuration. Also, jailbreaks are another reason that causes issues such as "error code 1009 can't download apps". Let us now see some of the best methods to solve this issue.
1. Fix Error 1009 on iPhone with Any iOS System Repair
The best method to know how to fix error 1009 when downloading apps is Tenorshare ReiBoot. The tool is the best solution for getting rid of the error code 1009. The software works the best for any type of iOS-related problems including the one you need to get rid of. The software with its easy-to-understand UI helps to solve numerous problems and that too in just one click. Follow below steps to solve your issue.
Step 1: Open the tool on the PC and then connect your iPhone via USB. Click Repair Operating System option.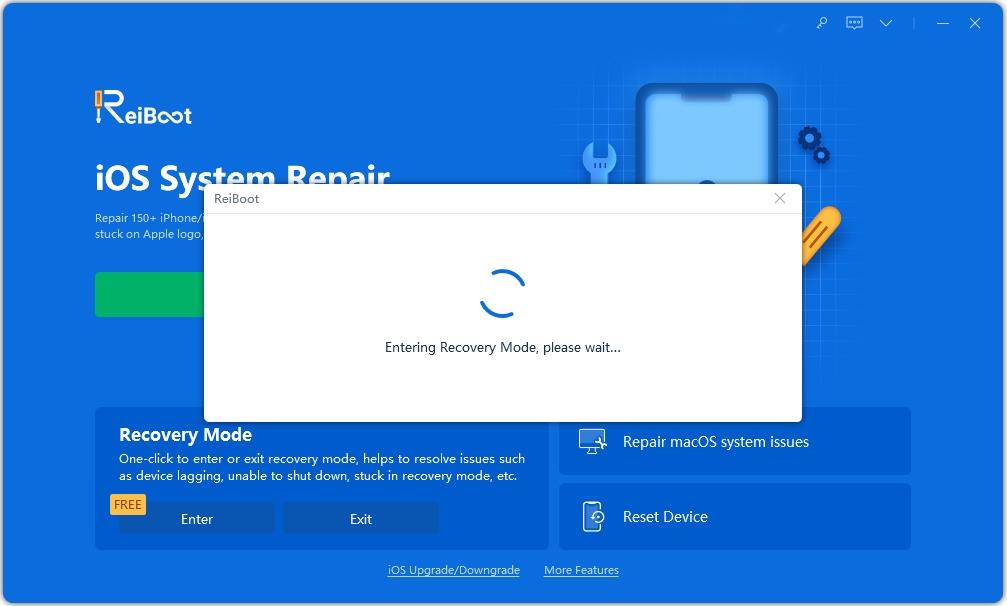 Step 2: Download the latest firmware package with the help of Download option.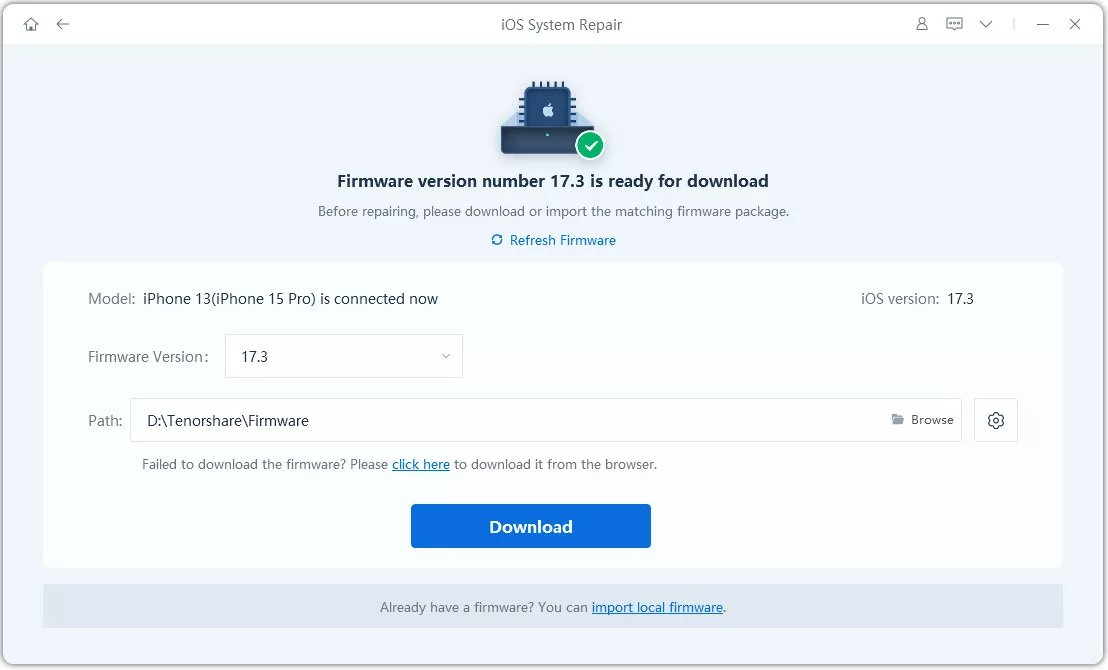 Step 3: Click option "Start Repair". This will repair your iOS device with the repairing process.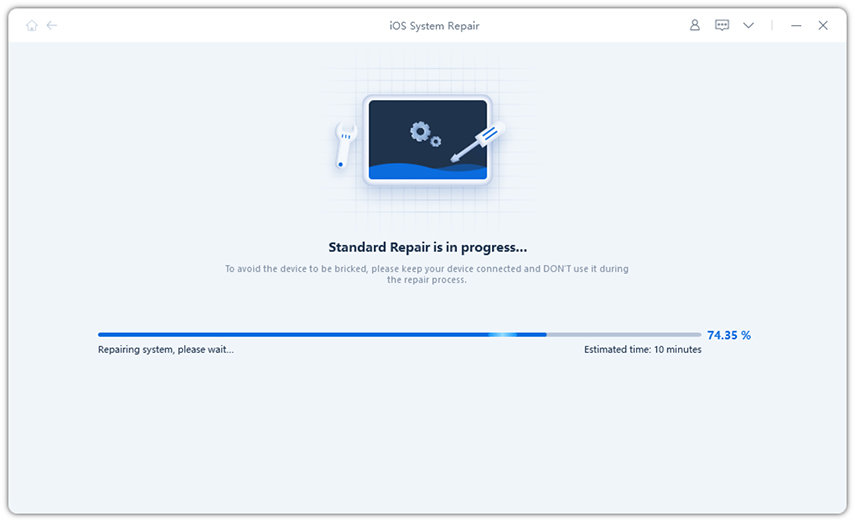 2. Reset Proxy Settings
Another reason behind your error 1009 App Store can be the inappropriate proxy settings. Proxy settings might give problems if one tries to download apps particularly from iTunes. Latest iOS device models include auto proxy settings which synchronize your device with iTunes with no requirement of manual settings. To fix your issue, simply reset setting with below steps.
Step 1: Go to Settings >> Wi-Fi >> and select active network. Now tap the tiny arrow beside.
Step 2: Tap HTTP Proxy settings. If proxy settings are to be manually configured, then tap Manual >> provide the Server IP address as well as the port details.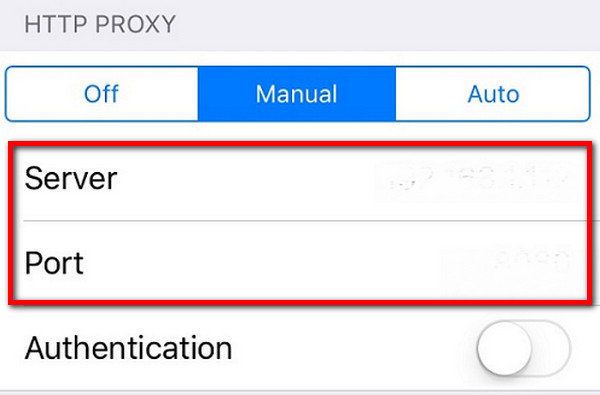 Step 3: Provide password of proxy server if asked and enable it. Now just provide the details such as username–password in order to activate.
3. Reset Proxy Settings
To solve error code 1009 issue, VPN service can also be very helpful many a times. Follow below steps to solve your problem. You can get VPN service through various ways such you can go for any paid or free VPN service and simply Google the VPN and get the host of paid and free options. Also make sure the proxy is set to your location. You can also get the VPN app downloaded to your iTunes account and install it. The VPN app further then synchronizes with iTunes. Once you have got VPN service, follow below steps on your iPhone to set VPN service.
Step 1: Go to Settings >> General >> VPN. Now select the configuration you prefer and simply add it.
Step 2: In option Add Configuration, provide details such as Server, Description, Account and Password.
Step 3: All you need to do is check the option Proxy Off.
4. Upgrade the Firmware
If the issue is still not resolved, try upgrading your device's firmware to the latest one. The upgradation of firmware might help solve your issue. Also take a note that if you have downloaded the original s/w in one country and you are trying to upgrade it in some another country, there might be some issue in doing so. As the s/w was installed in a particular country originally, its updates as well as downloads should also take place in that country only.
5. Try Downloading Other Apps
Simply try checking if you are encountering the error code 1009 can't download apps only with some particular app or all of the apps. For this, try downloading other app and check if the problem persists. Verify if any other similar app is getting downloaded from iTunes. In case you are able to download other apps, ask the app developer to rectify the configuration errors. Also, you can ask the developer of the app to help you solve the issue. If you cannot download other apps, just refer to: iPhone Cannot Download or Update Apps.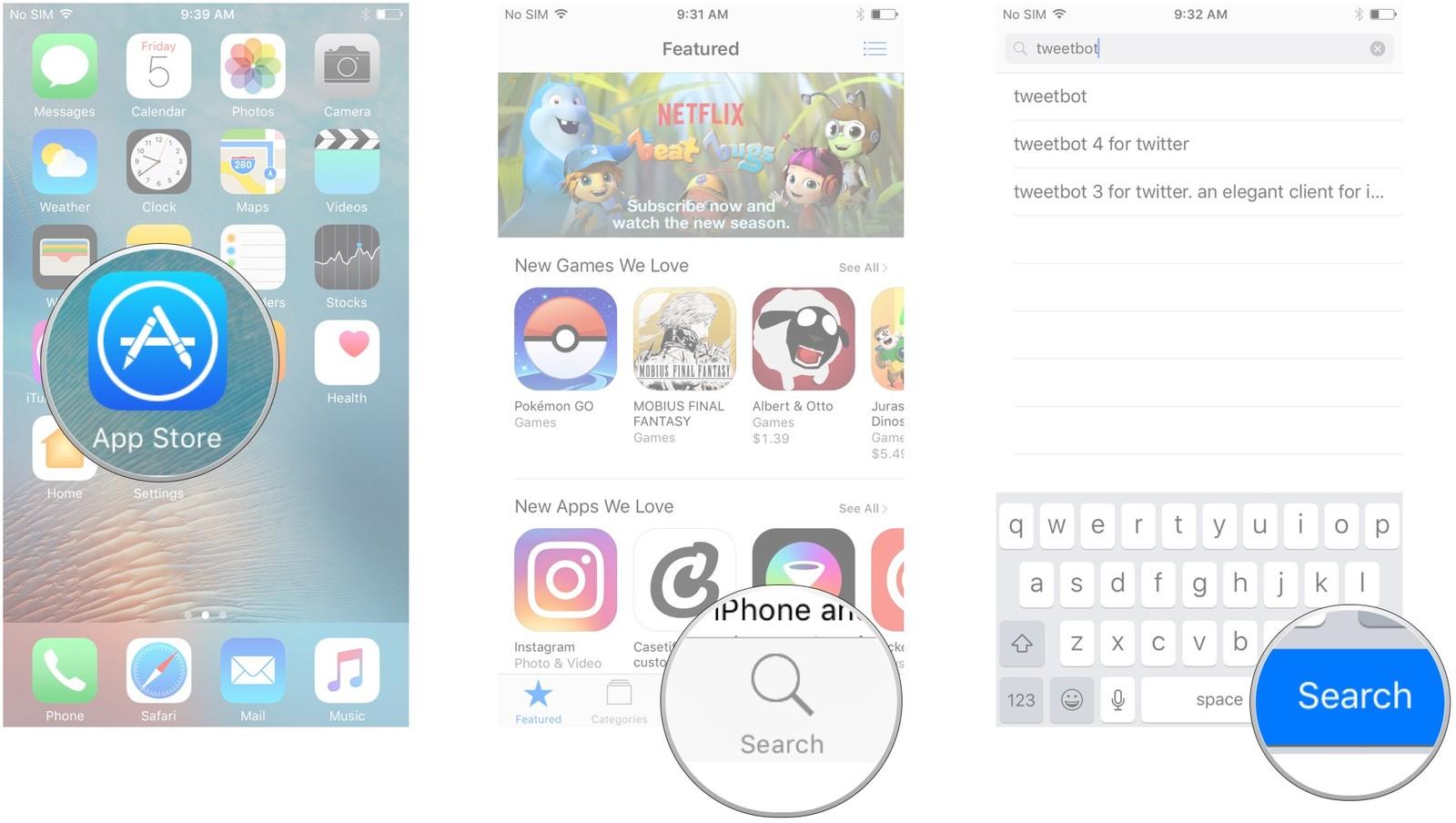 6. Check For the Apple System Status Page
There are times when the problem is not with your iOS device or with your iTunes but the problem lies in App Store server. Sometimes the Apple Store server itself is down for some reason; may be maintenance. In such cases you will encounter the error code 1009. For this, check if the server is working or not by simply going to the Apple system status page, which you will get on the official site. If the server is down, waiting and having patience is the only solution.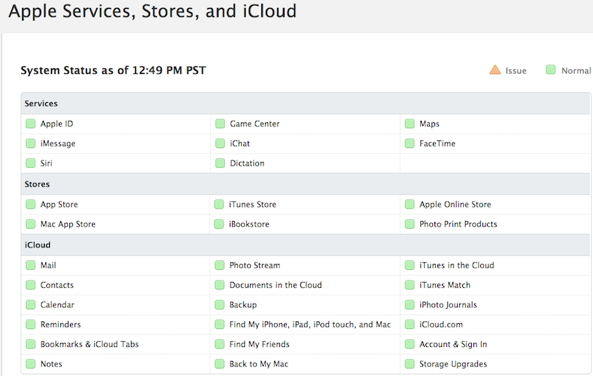 Summary:
The above article has discussed the best 6 ways to solve "cannot process the request, error code 1009 iPhone" this issue. Error 1009 iPhone is considered as a very general issue which is associated with the compatibility of software. The error is not at all associated with the hardware, so do ont bother taking your device to Apple Store/Customer Care. The best solution of all the above is Tenorshare ReiBoot; it will surely help to connect back to the iTunes and make