How to Fix iTunes won't Playing Music on iPhone
by Jenefey Aaron Updated on 2019-11-30 / Update for Fix iTunes
iTunes can be considered a companion or maybe more than that when you have an iPhone. Its usefulness and convenience has been evident to us. However, we are not spared with the problems associated with it.
From time and again, the users experience different kinds of problems no matter how carefully they use iTunes. And the most annoying problem one could meet with is when iTunes won't play music or won't play CD. If you're also finding out solution for such problem, this article is the right place for you. We will tell you what to do when iTunes music is not playing and various iTunes music problems too. Just keep reading and find the ways to your problem.
Ultimate Tool to Fix All iTunes Problems
No matter the music stops playing or iTunes music videos are not playing, using a reliable tool like Tenorshare TunesCare will be the sanest decision. This tool mainly concentrates on solving all sorts of iTunes sync problems or iTunes errors. Being compatible with Windows, Mac and the latest iTunes version, TunesCare stands among the top tools to repair the iTunes problem and make it back to normal. Be it iTunes playing issues, install or update errors, the tool will always be there to make it work like before and boost the performance. We will now share the tutorial for using this tool.
How to Fix iTunes Music not Playing on iPhone via Tenorshare TunesCare
Step 1 – Download TunesCare in your PC and launch it. Click on 'Fix All iTunes Issues' tab from the main screen.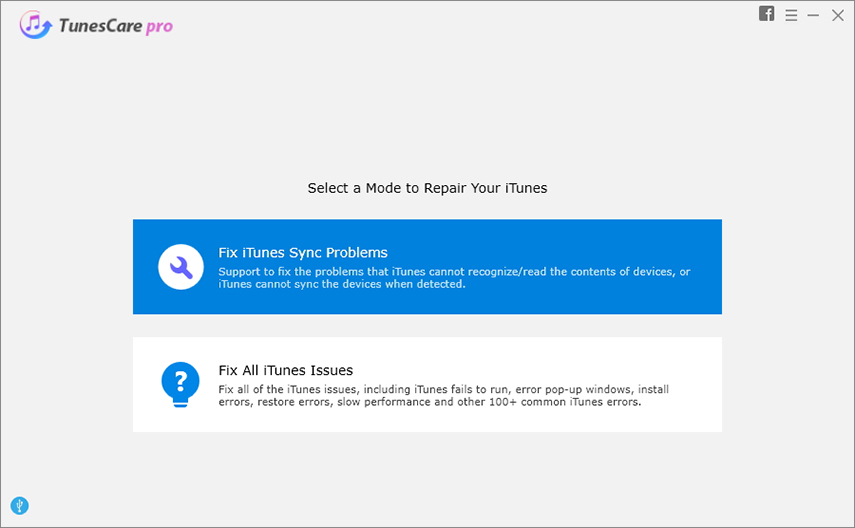 Step 2 – Now, you need to click on 'Repair iTunes' button no matter how your iTunes are working.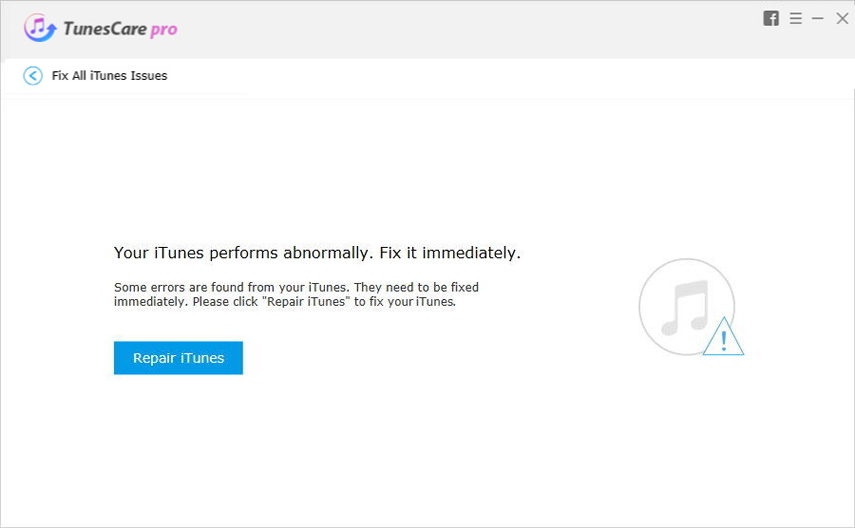 Step 3 – When you click on it, your iTunes will begin to repair by the program positively. Wait until you get notified that your iTunes is repaired successfully.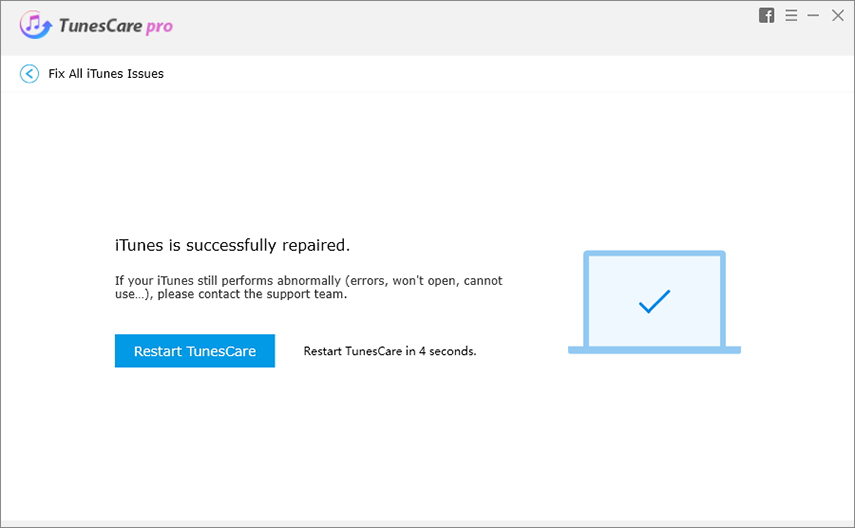 Other Possible Ways to solve the iTunes Playing Problems
Way1: Problem with AirPlay Speakers
Sometimes if you are experiencing iTunes music not playing on iPhone/PC issue, then first thing you need to be sure of is your device isn't connected to AirPlay speakers. If that is the case, you should try turning off AirPlay speakers or disconnect them from your device. Then check if the iTunes music not playing problem has resolved or not.
Way2: Problem with Audio Settings on Mac/PC
If it is your PC/Mac on which you are experiencing the iTunes music not playing issue, then you must try checking out Audio Settings over your computer. It could have been set wrongly or you may have changed them which, in turn, have triggered the iTunes music not playing issue.
For Windows users:
Right-click the speaker's icon from the right bottom corner of your screen and then choose 'Advance' option from the pop up window. Next, from the drop down list under 'Default Format', select '2 Channel 24 bit, 44100 Hz (Studio Quality)'. Tap the Test button to verify if the sound is working again. Then hit 'Apply' and 'OK' afterwards.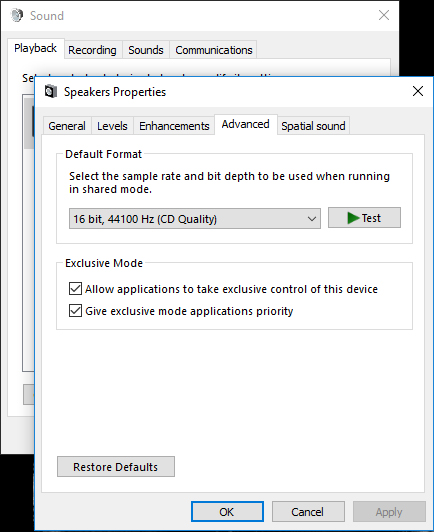 For Mac users:
Head to Application > then Utilities > tap on Audio MIDI Setup/Window. Now, choose Show Audio Window > then you need to tap on the 'Built-in Output' from the available options. Lastly, select 44100.0 Hz or 44.1 kHz.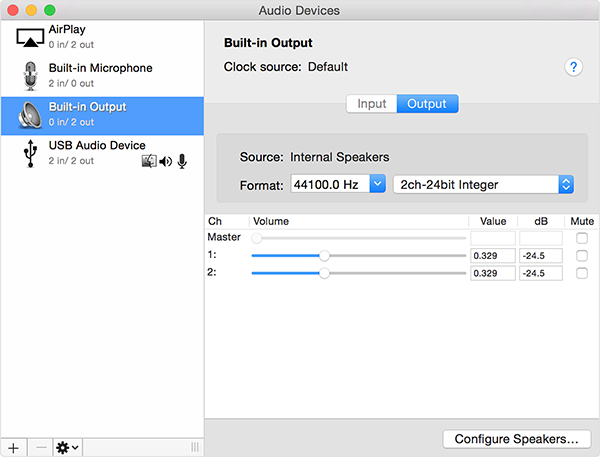 Way3: Problem with QuickTime
Ensure to check if your QuickTime player settings have been set appropriately, if it is not. Set them up appropriately using the below mentioned process.
Launch QuickTime, tap 'Edit' and then 'Preferences'. Now, select the QuickTime preferences option and then you need to choose 'Audio'. Lastly, hit the 'Select Audio Playback and Recording Devices' button and click on all positive options over the upcoming pop ups.
Once done, you should now be able to play music without a nag.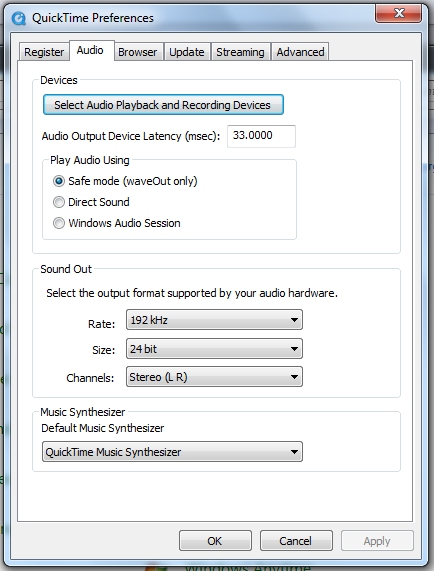 Way4: iTunes won't play music in AAC format
Another reason why iTunes music not playing on iPhone/PC is, you may have been trying to play an AAC song that hasn't been created or downloaded from iTunes. In such a case try to re-download the AAC file using the iTunes Store and then check if the persisting issue resolves or not.
Conclusion
iTunes problems are not rare but yes they can be fixed with the help of some effective tools the technology has given to us.iTunes repair tool TunesCare makes it much easier for the people to fix the issues related to iTunes on their own by making use of the software. We hope that you also got positive results after when you read this article. Please make us aware about how you felt after reading the article and if you fixed iTunes music not playing on iPhone problem. If you are seeking an iTunes alternative tool to transfer music to computer, Tenorshare iCareFone is a good choice.