How to Fix iTunes Error 0xe800000a - An Unkonwn Error Occurred
by Jenefey Aaron Updated on 2019-11-30 / Update for Fix iTunes
Apple users all around the world have encountered iTunes error 0xe800000a on their new iPhone 11,XS, XMax, and XR. And it is really frustrating. People don't even know what this error means and hence they have no idea how to fix it.
The error states that iTunes could not connect to this iPhone. But donot know why and when this error occurs. Here is some basic information about the error that might help you to understand it and further resolve it somehow.

Symptoms of the Unkonwn Sync Error 0xe800000a
Unknown error 0xe800000a usually appears on the screen and crashes the active window program.
The error will be displayed on the screen again and again.
The system will freeze unexpectedly for a few seconds or more.
The system will become sluggish and response time will increase to keyboard and mouse input.
You might have to run troubleshooting to resolve this error. But make sure that you keep a track when and where the error keeps appearing to fix it afterward.
Why Does iTunes Error 0xE800000A Occur
Just like any other error, the main cause of this unknown error 0xE800000A is usually corruption. Corruption in the download of iTunes software or incomplete installation might lead to this issue. Sometimes other programs mistakenly delete the iTunes registry files and corruption in Windows registry might also cause this error.
As this is a runtime error, there are various other factors too that can affect the working of iTunes. But you don't need to worry, whatever the reason is, we are here to help you resolve this recurring error permanently.
Methods to Resolve iTunes Error 0xE800000A
The various methods that can help the users to repair iTunes or iPhone errors are given below.
1: Repair iTunes to Fix iTunes Unknown Error Occurred (0xE800000A)
The most plausible recommendation we can provide is TunesCare-Free iTunes Repair. This software is specially designed so that it can be used to resolve multiple errors that arise while using iTunes. Whether we are trying to update our iPhone, restore, or backup, some kind of error often occurs which interrupts the operation. And sometimes, none of the common methods seems to resolve the errors. But TunesCare can do that easily.
Download and install this program on your computer, and then connect your device to the computer. From the main interface, you can firstly try "Fix iTunes Sync Problems", this feature is 100% free and can be used to fix the problems that iTunes cannot read the contents of your device, or iTunes cant sync with your phone.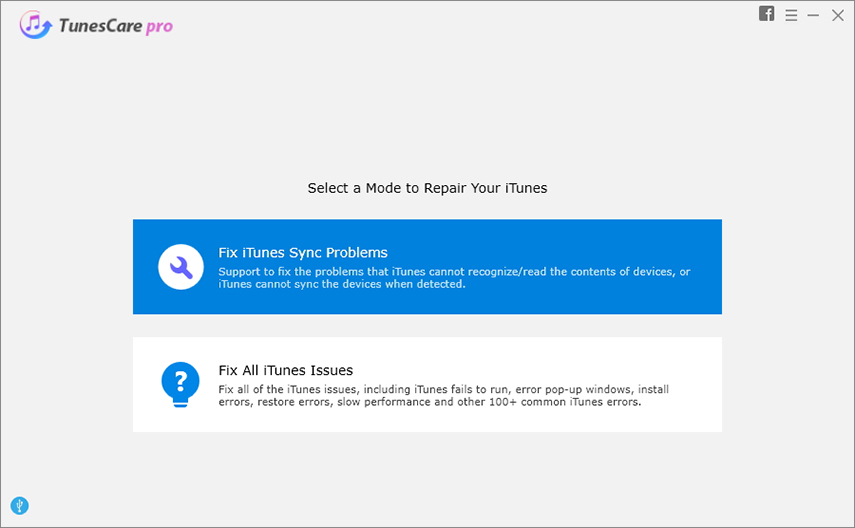 It is one-click operation to repair iTunes library.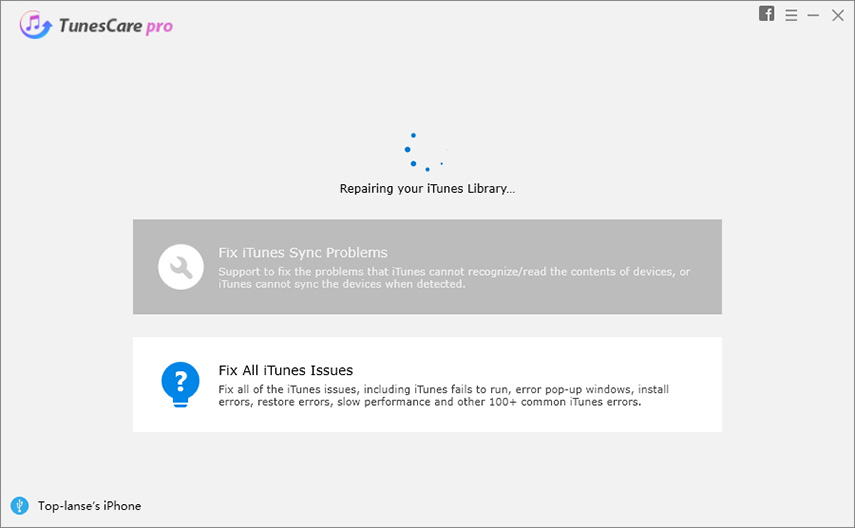 However, if this does not fix the error 0xE800000A, you can use the advanced feature "Fix All iTunes Issues" to repair iTunes thoroughly.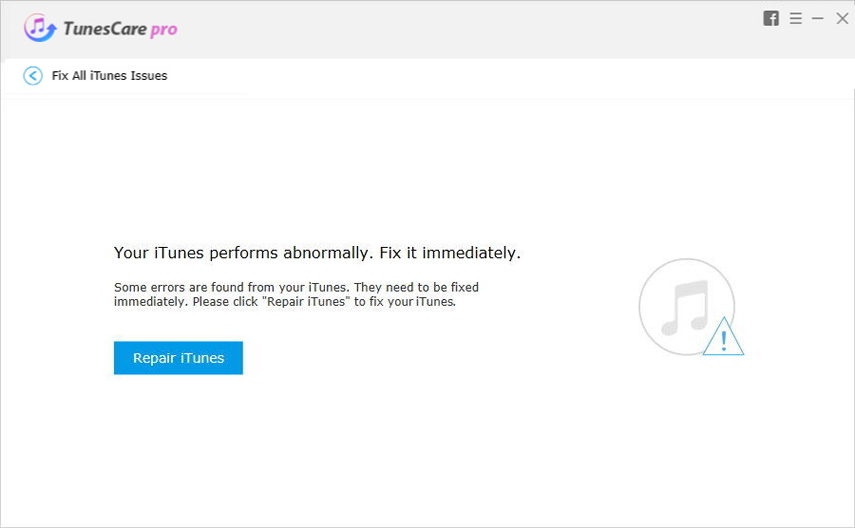 It will download the latest iTunes drivers and rebuild iTunes on your computer.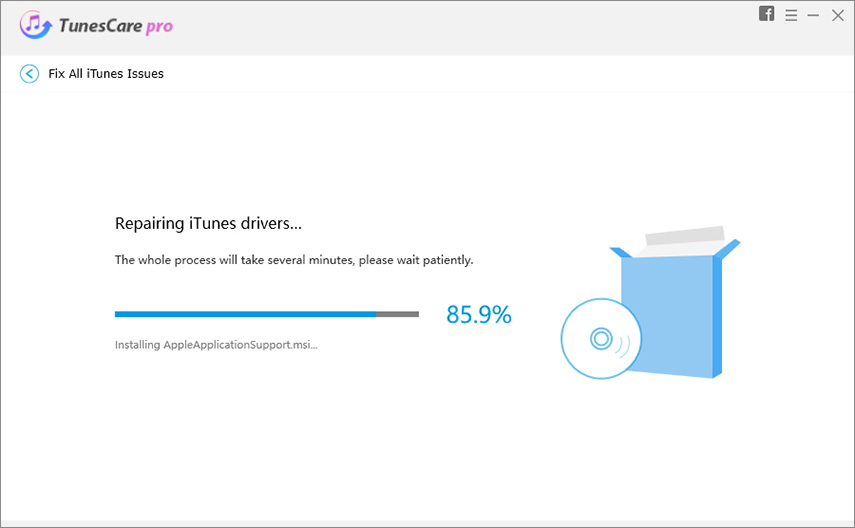 After this, if the error happens because iTunes is corrupted, it should be resolved now.
2. Fix Error 0xe800000a Caused by iPhone System
If you've tried connecting your device with multiple devices and you realize that the error is happening due to some problem in the iPhone system, then you can use ReiBoot – Professional iOS System Repair software.
With this system recovery tool, you can simply resolve all kinds of known and unknown errors in your iPhone without deleting your device data. It not only boosts the performance of your device but also make sure that the problem will cease to exist permanently.
Step 1 After installing the program on your computer, launch it and connect your device to the computer. Select Repair Operating System.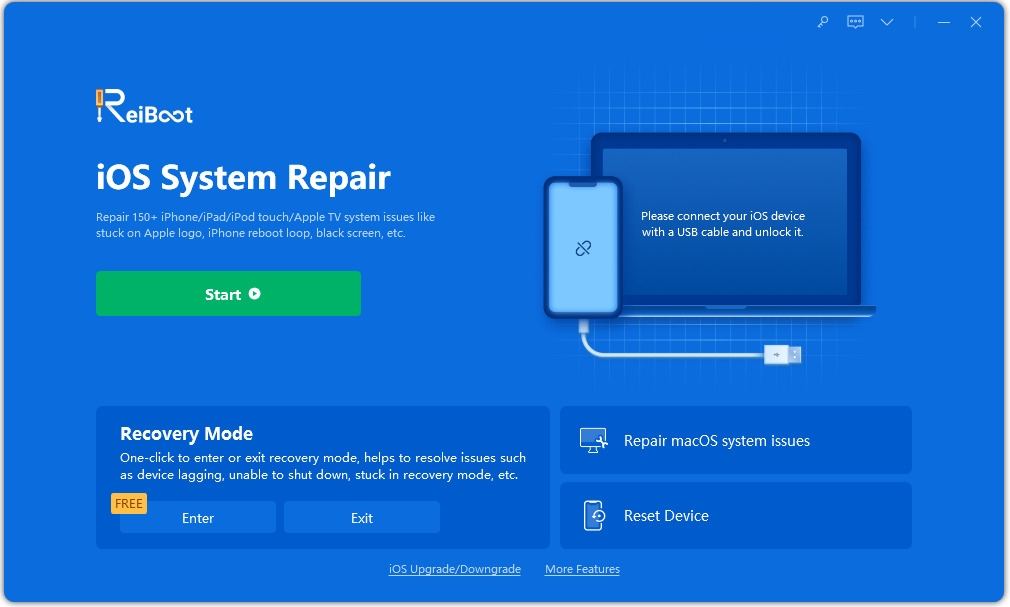 Step 2 Click Start Repair and then Download to download the latest firmware package.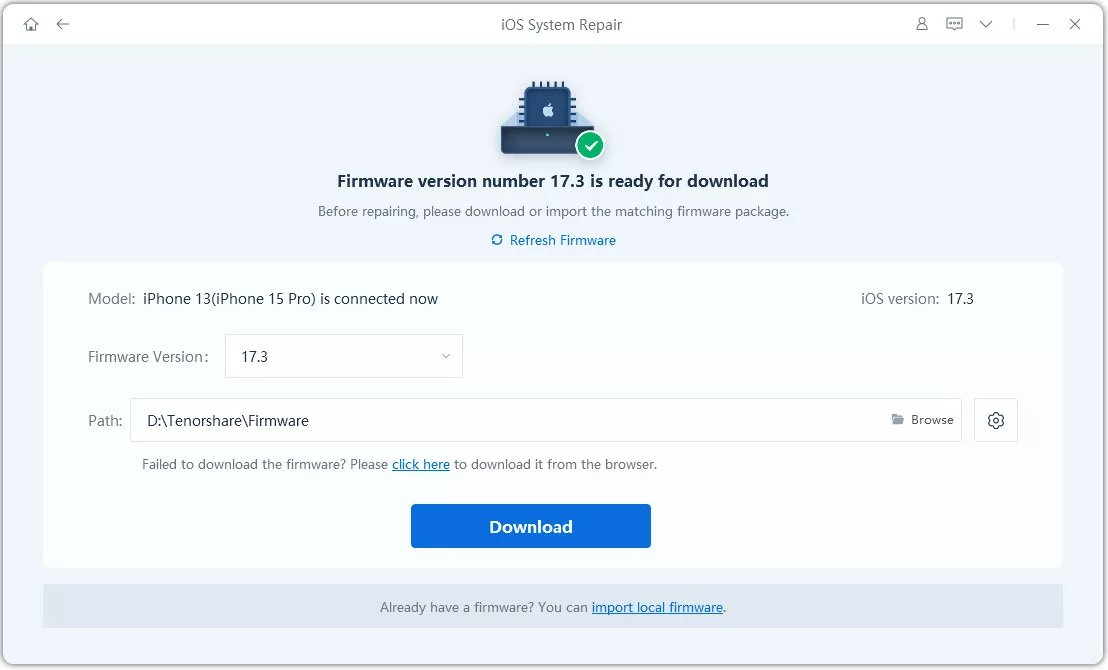 Step 3 With the firmware file, this program will use it to repair iPhone system.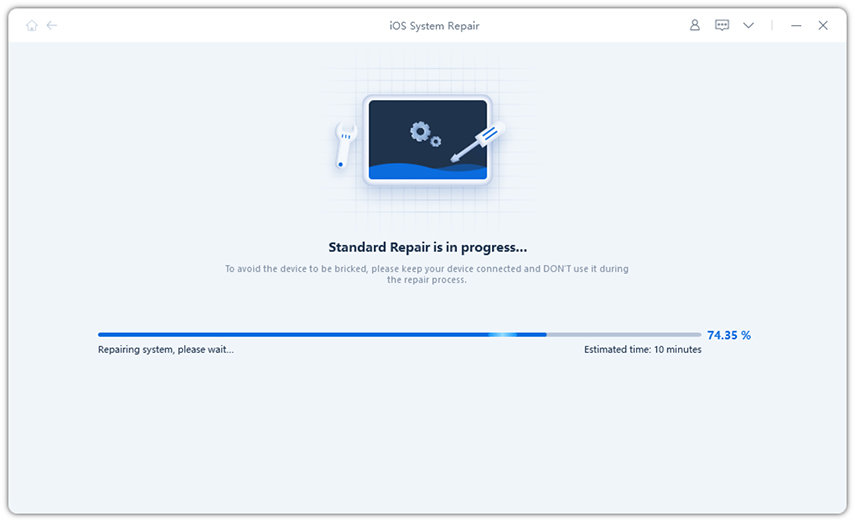 After the system recovery, the iPhone is refresh and iOS is up to date. You can connect it to iTunes for file transfer, sync or backup.
3. Other Possible Tips to fix the iTunes Error 0xE800000A
Few other methods that you can try out to resolve the iTunes error 0xe800000a on your device are given below. These common methods may or may not work for you, but there is no harm in trying them out. If you are lucky enough then maybe the error will be fixed in the simplest way possible.
Tip 1: Update iTunes
One possible solution for this error may be the old version of iTunes installed on your computer. The old version not only degrades the performance of the software but also leads to unknown error 0Xe800000a.
To update iTunes on Windows PC, you will have to open the Help menu. There you will see the Check for Updates option. Click on it and download the latest version of iTunes on your PC.
If you are using Mac PC, then you might have to update the MacOS first. Click on the Apple icon on the desktop screen and open System Preferences. Then choose the Software Update option.
You can also get the latest version of iTunes from the App Store window. From the App Store, you can directly install the new version instantly.
Tip 2: End Certain Apple Processes in Task Manager
You might have to end all processes running on your system to fix the error 0xe800000a. To do this, open the Task Manager by pressing the Ctrl + Alt + Delete keys simultaneously. If there are lots of processes running at the same time, then you will have to kill or end every process that begins with Apple. Make sure that two processes are closed entirely:
iTunesHelper.exe
AppleMobileDeviceHelper.exe
Once these processes are closed, the problem will be fixed immediately. Open iTunes and verify whether the problematic error is really fixed or not.
The Bottom Line
In the end, you will be able to successfully fix the unknown error 0xe800000a. Whether it is iTunes or iPhone system which is working maliciously, TunesCare and ReiBoot can handle all related issues. You might want to try out the common methods, but in case they don't seem to work, you can always ask for help from Tenorshare.