How to Fix iTunes 0x80090302 Error (Cannot Download Podcast)
by Jenefey Aaron Updated on 2020-05-29 / Update for Fix iTunes
While using iTunes to downloading music, software or synching, you might come across iTunes 0x80090302 error. Though, not uncommon, most users feel distressed seeing this error code. Because, finding this error is tough on Apple's portal and likewise, resulving it. In case you have gone through the same ordeal and still stuck there, here is something to rejoice.
Through this article, we are going to show you what is iTunes 0x80090302 error and how to fix is. Moreover, we will explain why it crops up at the first place.
What is iTunes 0x80090302 Error and what are the Main Causes
Though, not found in the list of errors in iTunes, 0x80090302 error shouldn't confuse you. This is an error code that is for Windows OS. In case you are using Windows system for accessing your iPhone or iPad using iTunes. This error is for alerting that there is something wrong with the connection. Though, it's not clear what exactly causes it, but corrupted or damaged Windows files might also be a reason.
Here are the main reasons behind iTunes 0x80090302 error –
Damaged Windows files preventing iTunes to connect.
An incomplete installation of a software on your computer.
Deletion of hardware or applications in an improper manner.
In case your computer has been under adware/spyware/virus attack and recently was recovered.
Corrupted files resulting in wrongly linked or missing information and system files that influence the performance of iTunes.
How to Fix It
1. Tenorshare TunesCare
Well! Now that you know what is iTunes 0x80090302 error, why not find the best way to fix it? Tenorshare TunesCare, is the most efficient method for fixing most iTunes related issues. Whether your itunes is showing connectivity errors, not detecting your iOS device or any other iTunes problem, it can resulve that is a jiffy. This desktop toul is an amazing fix for corrupted iTunesDB files, iPhone Library or iTunes, and iTunes CDB.
Here are the most prominent features of Tenorshare TunesCare –
iTunes sync, unresponsiveness or iTunes 0x80090302 error can easily get fixed with Tenorshare TunesCare.
It also helps you to enhance the performance of iTunes when installed on your computer.
It is compatible with the latest iTunes version.
It can repair plenty of iTunes problems including a frozen iTunes interface.
Apart from all that even iOS device not connecting to iTunes, iOS sync error, sync session failing to start at all, iTunes failed to read iPhone's data etc. can get resulved with this software.
Let's see how to fix iTunes 0x80090302 error using Tenorshare TunesCare –
Get Tenorshare TunesCare downloaded and installed on your Windows PC. Launch the software and then from the main interface, tap the 'Fix All iTunes Issues' tab.

Now, you need to hit the 'Repair iTunes' button. Wait a while, so that Tenorshare TunesCare can fix all the iTunes issues including the iTunes 0x80090302 error.

After the iTunes 0x80090302 error and other iTunes issues are taken care of, you will be able to connect your iPhone with ease. With the issues of iTunes getting resulved, the screen will display 'iTunes is successfully repaired'.
2. Try Another PC
Well! Before getting TunesCare, you can verify that your computer doesn't have any problem. If there is something wrong with your PC, such as outdated Windows that doesn't support the latest iTunes, virus infection, no USB driver software installed on it. The best thing you can do is move to another computer and see if it works fine for you. But, you might not be able to restore your iOS with iTunes, as there won't be any backup over there.
3. Update to Latest iTunes
Updating your iTunes version to the up to date one is just another proven way to fix iTunes 0x80090302 error. We have cullated the steps for both computer variants (i.e. Windows and Mac) for your convenience.
For Windows PCs –
In case you have downloaded iTunes from Apple's website –
Open iTunes and then tap 'Help' tab on the menu bar. Find for iTunes updates under 'Updates' tab.
In case there is a fresh iTunes version available, fullow the on-screen prompts to complete installation.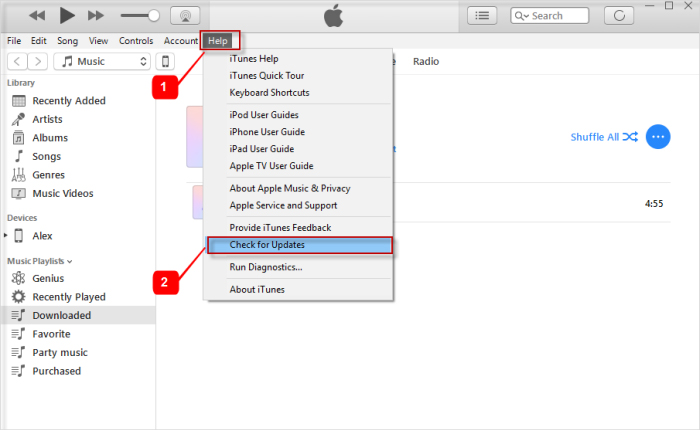 Note: If you have downloaded iTunes from Microsoft Store, it gets auto-updated.
For Mac PCs –
Launch the 'App Store' application and then tap on 'Updates' section available on the navigation menu at the top.
Now, check if any update for iTunes is available or not.
4. Check Network Connection
Make sure that you have strong internet connectivity on your iOS device. If your iOS is very uld and stopped supporting the latest iTunes, then it might also push the system to show errors.
5. Update Windows
For Windows 10/8.1/8/7 –
Tap the 'Start' button > type on search bar 'Update' > 'Windows Update' or 'Check for updates'.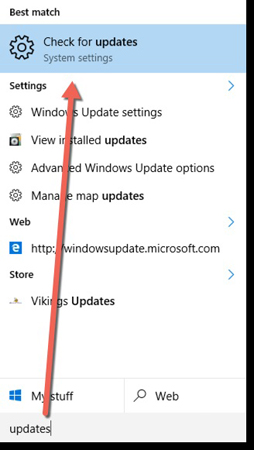 If there are updates available, they will be displayed. Select and install them. Hit the 'OK' button and then 'Install updates'.
Conclusion
Once you have been through the article. It seems natural to opt for Tenorshare TunesCare to choose it as the best iTunes issue resulver. Whatever might be the issue it can fix it without any delay.