Best Alternative of Spymaster Pro
by Anna Sherry Updated on 2019-07-25 / Update for Alternative
We can undoubtedly begin with the fact that in today's world, in digital world, to be precise; keeping an eye on your loved one's activities is a must. Since internet gives you a vast exploration facility, you have no idea what your children are doing with internet or what they are watching through it. Or many times, we find some unusual ads or links on our screen, by clicking which our device and information can go in wrong hands. Not just kids, if you have grandparents at home and they're using mobile, it becomes necessary to protect them from such activity since they also have no idea about web world. In these instances, a spy app can come in handy. You can have the ability to monitor your kids' activities by these apps.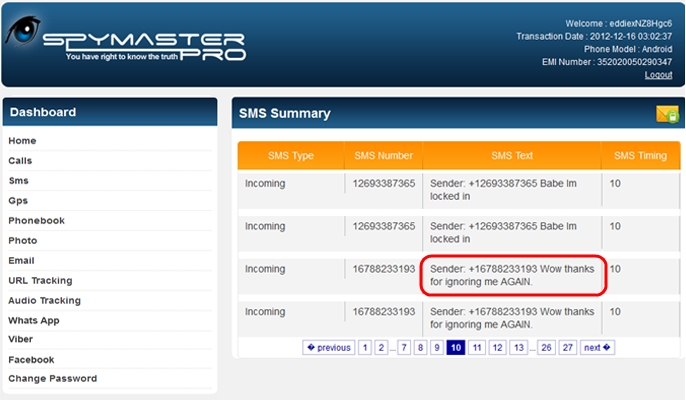 Part 1: Spymaster Pro Review
One of the most desired software for monitoring other's devices can be considered Spymaster Pro. We will know about this software in this article and what is its best alternative. All in all, you will learn all the goods and bads about Spymaster Pro like the working of the program, why it is good and where it lacks etc. Let us begin now without any further ado.
Spymaster Pro is one of the tools that promises to perform a safe spying on other's devices. It can track various data types and you can get to execute the monitoring activity remotely. Within a few steps, you can achieve the results and can monitor the desired data type of your kid or any other person. Scroll down to know more about it.
Main Features:
This spying tool can help you monitor the device in a safe way as claimed by the team itself.
You can track Snapchat, Instagram, SMS, GPS location, calls, WhatsApp and the like apps using Spymaster Pro.
You can also control your kids, friends or spouse's Facebook or Hangouts stuff.
Supported Devices and Operating Systems:
Spymaster Pro can effortlessly support Android phones and iPhones. So, you can get help if the target person uses any of the devices.
Pricing:
If you want to buy Spymaster Pro, the pricing for the tool and the different versions will go like this:
For Android basic Version, you can buy it for –
$ 29.99 for 1 month
$ 38.13 for 3 months
$ 59.99 for a year
For Android premium version, it will cost you –
$ 36.99 for 1 month
$ 44.99 for 3 months
$ 74.99 for 12 months
For iPhone, it can cost –
$ 43.99 for 1 month
$ 50.99 for 3 months
$ 89.99 for 1 year
Pros:
This tool can easily monitor the iPhone without the need of jailbreak
No installation is required in iPhone
Cons:
The basic edition doesn't allow spying monitoring on popular messenger apps like WhatsApp, Facebook and even Instagram etc.
Although the software provides discount on it (the above mentioned prices are after discount), you need to pay a good amount that can be costly for you.
There's no phone call support for the users. One can only get in touch with them via e-mail.
Part 2: Best Spymaster Pro Alternative--Spyera
Now that you've gone through the drawbacks, it will be a good idea and good time to let you introduce with Spymaster Pro's alternative. Well! The name is Spyera which is one of the most renowned spying tools among others in the market. Children's safety is a must and when you have this tool, this very wish of yours can be completely fulfilled since this tool doesn't let the target person know about being monitored. In other words, this tool is completely undetectable. Let's understand its prominent features that make it stand out from others.
Main Features of Spyera:
It can work smoothly and efficiently no matter what.
You can use this tool for iPhone, Android phones and Android tablets.
Moreover, this Spymaster Pro's alternative is designed to support Windows and Mac operating systems.
You get 10 days money back guarantee with Spyera.
It offers easy installation and an easy web control panel.
It supports a large number of data types to be spied unlike the above tool.
You can click here to know the detailed information: https://spyera.com/#tenor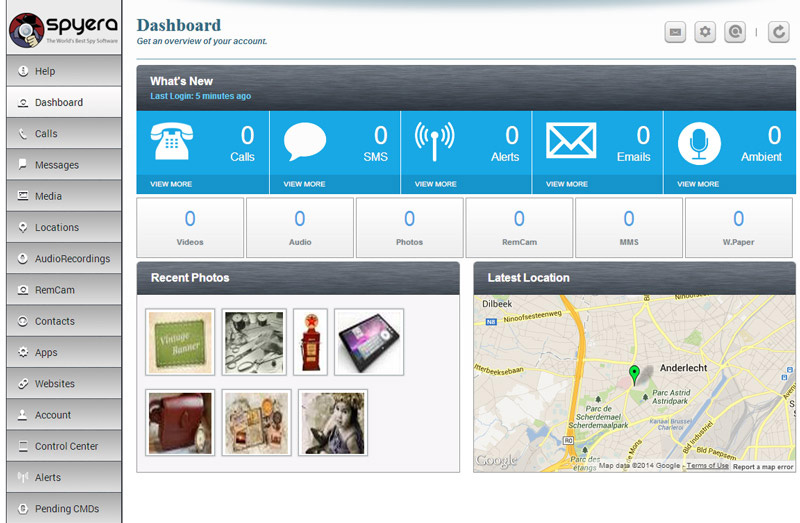 Conclusion
We have now come towards the end of this topic. Now you have understood well about Spymaster Pro's alternative and the tool itself. By going through the article carefully, you can have an idea about everything that contrasts the two softwares. In a nutshell, using Spyera will be benefitted more than Spymaster Pro as it promises more productivity and security. We hope you are now well aware with both of them on different aspects. Thanks for reading and please share your views on it.