Here's How Letter Sealing Enabled Chat On Line Works
by Sophie Green Updated on 2021-12-18 / Update for LINE Tips
Letter Sealing provides end to end encryptions for chat messages. The end to end encryption is a feature that helps with the communication system. It is designed so that the messages that are saved on the server are encrypted. Once the Letter Sealing feature is enabled for line encrypted chat and provides better security.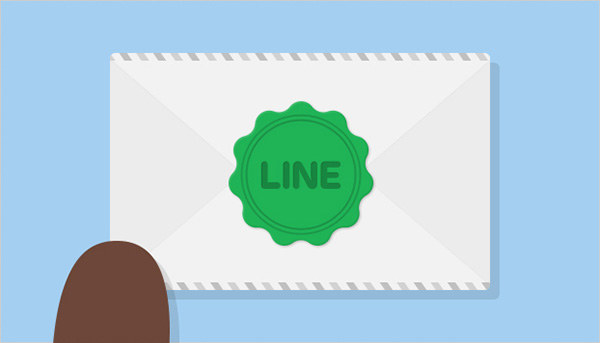 What Does Letter Sealing Enabled Chat Mean in Line App
This feature allows the users to enjoy end to end encryptions also known as E2EE. The E2EE facility safeguards the personal conversations of the users and prevents them from being accessed by any external third party. This Letter Sealing Enabled Chat feature is also functional on the PC apps for Windows and OS X. 
According to the statement from the official website. The following information will be encrypted during the chatting:
Text messages (not including messages sent through other services like YouTube).
Location information.

1-on-1 voice/video calls.
How Do I Enable Letter Sealing Enabled Chat on Line 
Letter Sealing Enabled Chat in the latest version of line encrypted chat comes turned on by default. However, if you are a user of the previous version of the application it is possible that your letter sealing enabled chat on Line is not activated. In case you have your letter sealing tuned off, here are the steps you can follow to turn it on manually.
Click on the Home tab> Settings> Privacy.

You will find the Letter Sealing option there. Turn it on and press the back button. Your letter sealing will be successfully activated.
How Do I Turn Off Letter Sealing 
Keeping the need for security in mind, letter sealing cannot be turned off in the latest version of the Line App. However, if you think this feature is not useful to you, here are the steps to turn it off.
Click on the Home tab> Settings> Privacy.

You will be redirected to a new interface where you will find the Letter Sealing option. Turn it off and press the back button. 

Your letter sealing will be successfully turned off.
Good News: You Can View Line Data on PC or Mac Now
Viewing Line Data on your PC or Mac is not a difficult task. You can head to applications like Tenorshare iCareFone Transfer for quick and easy assistance. The application is highly user-friendly and caters to a range of diverse needs of the user. It can also help you to transfer LINE data from your mobile to your PC. 
Here are steps to view LINE data on PC or MAC:
Download iCareFone Transfer on PC and launch it. Select LINE in the main interface and connect your mobile to PC via a USB cable.

Selec the backup device and click Back Up Now.

Wait patiently until the process is completed.

And then choose the View & Restore on the left feature bar. Click on "View".

Now you are able to view LINE Data on PC, such as pictures, videos and etc.
Conclusion
Letter sealing enabled chat is a revolution in the world of cyber security. As a user of Line, if you have ever been worried about your privacy, the company has made sure to get the concern off your head. If you want to learn more about using LINE, check this guide on how to use LINE Timeline.