How to Fix If You're Unable to Install Update iOS 16?
by Sophie Green Updated on 2022-09-22 / Update for iOS 13
I am on ios 16 public beta and i cant upgrade to iOS 16 (iOS 16 just came out today)"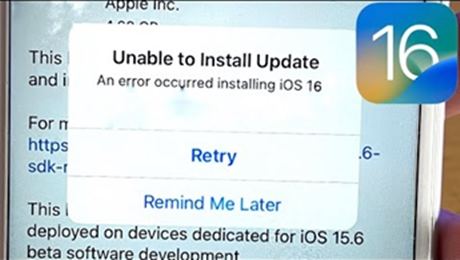 As most of tech-savys have crazily expected, iOS 16/15 comes to the public. With the latest iOS, newly updated features, refreshed system, just give it a try. Some of you can't wait to catch glimpse of this improvements on iPhone. However, there is always something wrong with the procedure of installation. After all, nothing can assure you definite successful trying on iOS 16. Some users turn to us for their questions when they can't install iOS 16. Let's check out these problems and useful fixes recommended to you.