How to Fix iOS 13.3/13 Safari Issues with 6 Ways(iOS 15 included)
by Sophie Green Updated on 2021-08-30 / Update for iOS 13
"Since upgrading to iOS 13.3/13.2/13.1/13, I have been having issues with safari loading web pages. It goes not seem to affect all changes, however on some google searches and web pages, it's finishes loading however no content is displayed. This is happening on my iPhone X which is one 13.3/13.2/13.1/13. "From Apple Discussion
Right after upgrading to iOS 15/14/13, many iPhone users are facing issues on the Safari browser. In this article, I am going to inform you about five safari issues that you might face after updating your iOS to the latest version iOS 15/14/13. I am not only going to mention the problems, but later in the article, solutions for all these issues will also be given. So, let's start with the common problems that users are facing with Safari.
Part 1: Top 8 Safari Issues After Upgrading to iOS 15/14/13.3/13.2
1. Safari keeps crashing
Well behind the crashing of s Safari browser after iOS 15/14/13.3/13.2/13.1/13 update could be reasons. Something running on the background might be causing your browser to crash it could be running in any of open tabs. Running an older version of the software might also cause Safari to crash because of compatibility issues.
2. Safari not working
A user said Safari is not working properly right after the updating to iOS 15/14/13. Right after you tap on Safari it doesn't open either it crashes or just simply doesn't open any windows on the screen.
3. Safari not loading websites
Another user explained after entering a website on Safari it doesn't load the page. The page shows not, and the website do not load any content available on the page or it shows only partial content.
4. Safari running slow
A user on a forum said after installing the iOS 13 update its Safari browser works but not efficient as it was before updating software. The slow browsing can really be annoying most of the time but thankfully there are solutions available to fix it.
5. Safari content is not displayed
Like the aforementioned safari not loading website content is not displayed issue might also occur on your iPhone after the update.
6. Safari cannot download this file
There are some user also post the question "Safari cannot download this file! How do I fix this problem? I recently upgraded iPhone 8 to iOS 13."
7. Safari preview display in iOS 13 problem
"The web page opens in 'tiny thin long' mode and won't return to normal size mode. I'm stuck with tiny mode until I stop Safari by swiping it away to close it." A user from community.
8. Back button/swiping back not working on Safari on iOS 13.3.1
Some users said the back button/swiping backwards in Safari is no longer functioning correctly. Such annoying glitch brings the very much problem for them while they are searching for something.
9. Safari Open Tabs Disappearing
A user posted that his Safari open tabs on iPadOS 13 have disappeared without taking any deliberate action to close. The infurious problem even appears twice within 4 days. Wondering how to stop it.
Well, all of these problems are not that can't be solved. You can follow the methods below to fix these iOS 13.3/13.2/13.1/13 safari issues easily.
Part 2: How to Fix All Safari Issues with Tenorshare ReiBoot
Tenorshare - ReiBoot is an efficient and helpful software to fix all kinds of problems related to Safari and iOS. Furthermore, it can help in resolving the issues you are facing on Safari after updating to iOS 15/14/13. So, let's learn how you can fix all safari errors using ReiBoot.
Step 1: Download and launch the Tenorshare ReiBoot software it is available for both PC and macOS. After downloading and installing the ReiBoot connect a cable with your iPhone and computer.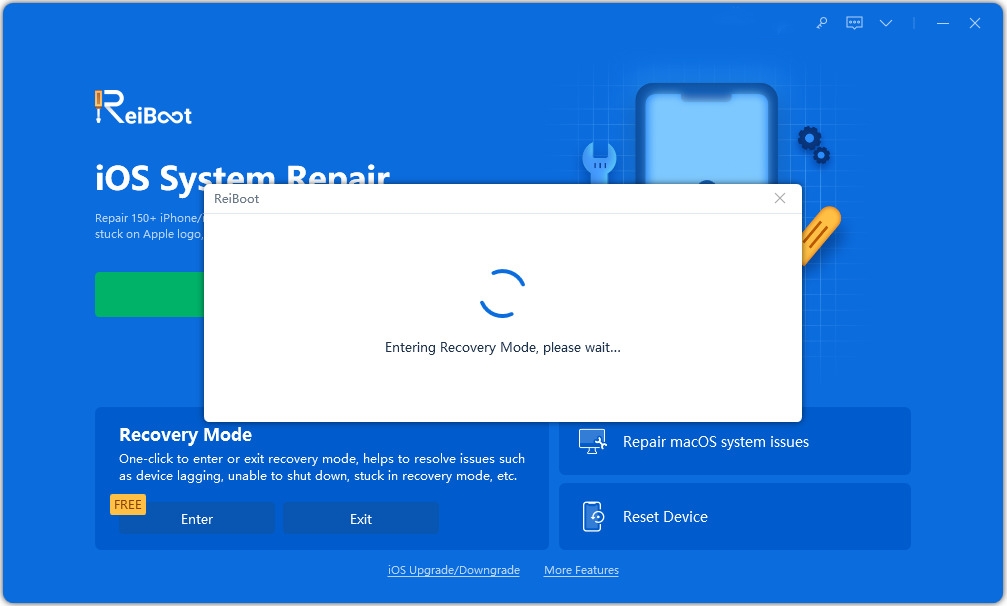 Step 2: Now, you'll have to choose the "Repair Operating System," and you will see the "Fix Now" button on the next screen, click on it to proceed.
Step 3: On the next screen, you will be asked to download the firmware package of your iPhone [Model]. Click on "Download" and the software will proceed with the process.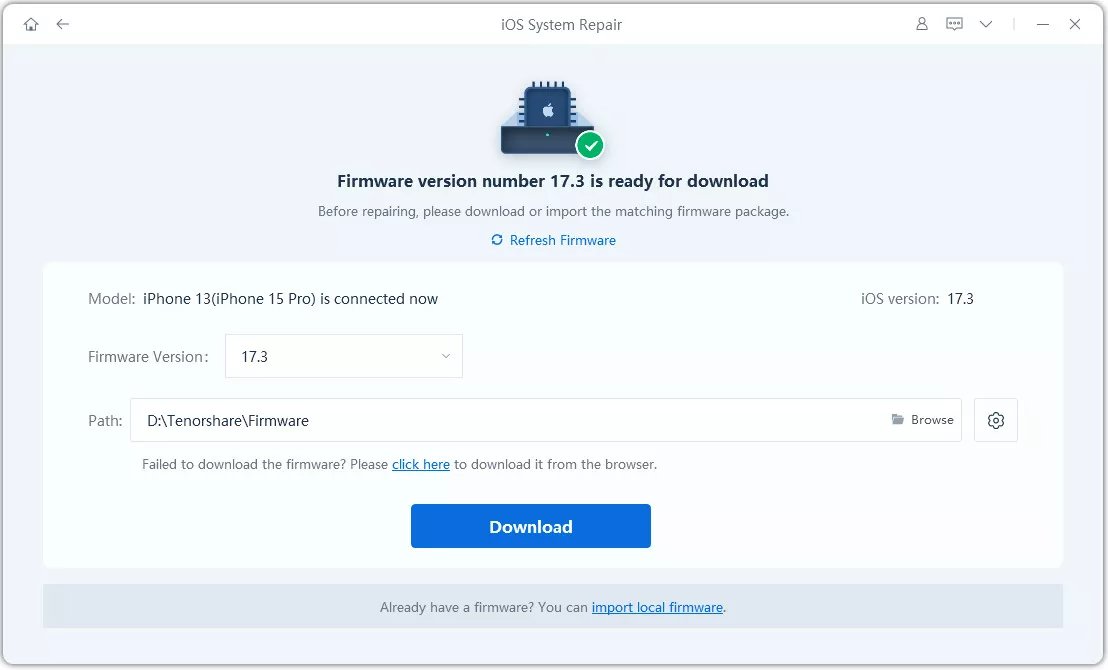 Step 4: The firmware package will download, and ReiBoot will start fixing the problem of your phone.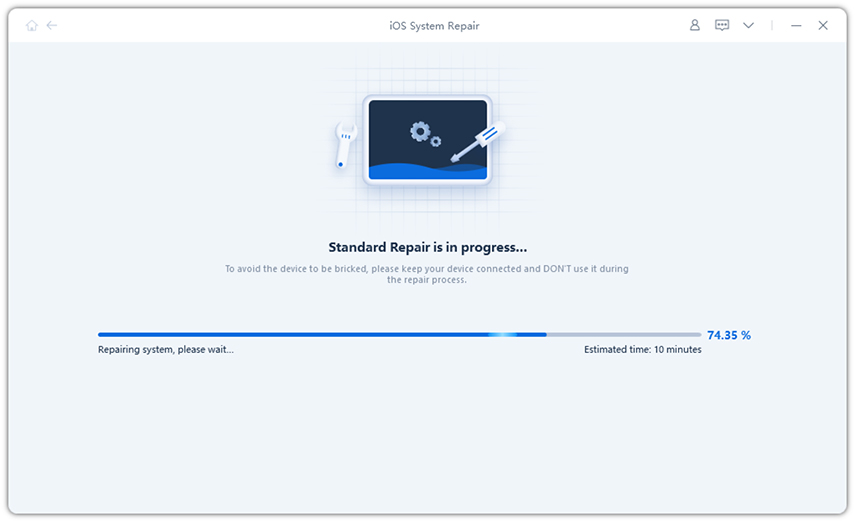 Step 5: After successful processing, you'll have the "Done" button, you are done fixing the problem.
Hopefully, the aforementioned procedure helped you fix Safari issues you are not having them anymore.
Part 3: How to Fix Safari Problems with Other 5 Ways
1. Check the internet
Make sure that your internet connection is working fine, you may install a network speed test app from App Store or use any app to verify, if your internet connection has problem fixing that will surely fix Safari browser not working. If you have network connecting issue you can go settings to reset network settings.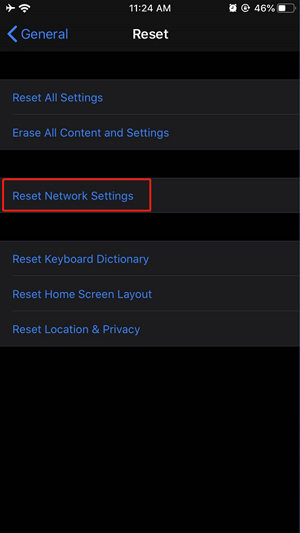 2. Restart your device
A most common method to fix most of the issues including lags and the hanging problem is to restart your iPhone. Usually, a proper restart fixes minor errors and provides your phone with a fresh start.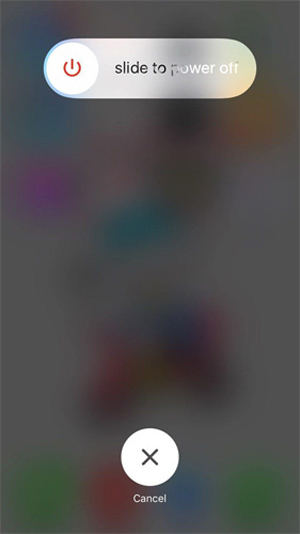 3. Update to the latest iOS version
Updating to the latest version of iOS is highly recommended because each iOS release has bug fixes and improvements, and one of them may resolve a problem you are experiencing with the Safari app. Here is how to check for update in iOS:
Go the [Settings] app and to [General], then go to [Software Update] and then install if any update is available.
4. Clear browsing data
Safari keeps a record of your browsing history, cookies and other data that is necessary to enhance your browsing experience. It is not common but sometimes the data stored in Safari might cause problems like crashing on the iPhone and others. To clear browsing data on Safari follow this procedure:
From [Settings], go to [Safari] and then to [Clear History and Website Data].
5. Disable Experimental Features
In iOS 13, Apple included "Experimental Features" in Safari to test their new services and products on the go. It helps the company to test features that can potentially improve the user experience of a particular person. You should check if these Experimental Features are enabled or not:
Under your [Safari Settings] tap on [Advanced] and then uncheck all Experimental features to disable them.
Summary
This article covers 5 problems that Apple iPhone users are facing after upgrading their iOS devices to latest update iOS 15/14/13.3/13.2/13.1/13. Furthermore, I am guiding users about not just problems but also about their solutions and how they can fix Safari browser after updating to the latest version of iOS. Furthermore, Tenorshare - ReiBoot can also resolve most of the Safari problems that occur on iOS devices. Later in the article 5 solutions explains how users can fix their Safari issues after upgrading their iPhone and other iOS devices.