【2023】The Best Way to Recover Data from Formatted Hard Drive
by Anna Sherry Updated on 2021-09-02 / Update for Data Recovery
"I encrypted my external hard drive with BitLocker and accidentally I formatted the drive. I have used few recovery software, they read all the data, I guess, and show "error reading file". Is there any way I can recover my data from this drive?"
If you have formatted your hard drive but you now realize that it had some important files in it, then the first thing you need to learn is to recover files from a formatted hard drive. If you perform a quick search on Google regarding data recovery, you will find tons of websites offering guidance to help you recover your data.
Unfortunately, many of those sites are shady and do not provide you with the information that you need to recover formatted hard drive. To help you out with your issue, we have put together this guide that answers if it is possible to recover data from formatted hard drive and if so, then how you can go about doing it on your machine.
How to recover data from formatted Bitlocker encrypted drive?
Part 1. Is It Possible to Recover Data from Hard Disk after Format?
Before you go any deeper into the article, the first thing we would like for you to know is if it is even possible to recover files from formatted hard drive on your machine. With advanced technologies and software, it has now become possible for you to retrieve files even from a hard drive that has been formatted.
When you format a hard drive, what usually happens is that the content on the drive just waits for the new data to be overwritten on it. Until and unless you write new data to the drive, you still have a chance to recover your files from your formatted hard drive.
If you have not already overwritten the contents on your hard drive, the following sections will show you how to recover data from formatted hard disk on your machine.
Part 2. Free Download The Best Formatted Data Recovery Software
If you have confirmed the data on your formatted hard drive has not been overwritten yet, you are ready to recover the data that was there on the drive before it got formatted.
In order to recover your lost data, you are going to need a data recovery software. Tenorshare 4DDiG for Windows Data Recovery is one of the best data recovery software available in the market. There is a reason why it is called the best in its category. The software boasts tons of options to help you recover your data and the following are some of those features for you to have a glance at.
Unformat partition (FAT16, FAT32, and NTFS) from formatted hard drives via quick or complete format.
Retrieve formatted photos, videos, music, documents and other 550+ formats files.
Let you recover data from your hard drive no matter how much time has passed since you formatted the drive if the data is not overwritten on it.
Provide you with a high-success rate for recovery meaning there are more chances of you being successful in recovering files from your formatted hard drive.
Support both HDD and SSD drives for data recovery.
If you think it is worth giving a try to 4DDiG for Windows Data Recovery to recover data from formatted drive, the following is how you can go about doing it on your machine.
Part 3. How to Recover Data from Formatted Hard Drive?
This section teaches you the practical steps you need to follow to recover data from your formatted hard drives. It is a quick, easy, and efficient process and you will soon have your recovered data on your machine. The following is how to recover data from hard disk after format using the software mentioned above:
Step 1: Grab the latest version of the software from its website and install it on your computer. Run the software when it's installed, select the data type you want to recover, and click on Next.
Step 2: The following screen is where you need to specify the hard drive from which you want to recover your data. Select your formatted hard drive on this screen and click on Scan.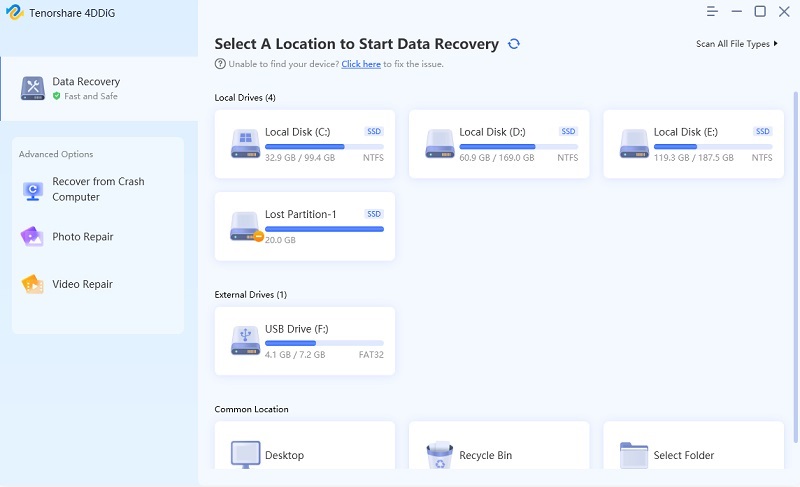 Step 3: On the screen that follows, you will see all the files you can recover on your computer. Select the ones you wish to recover and click on Recover.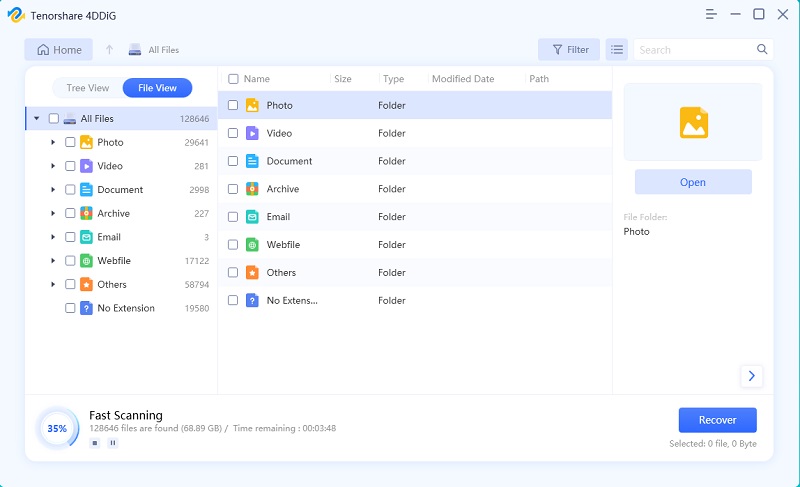 Step 4: It will ask you to select the folder where the recovered files should be saved. Click on Browse to select a folder and then click on OK when you have selected a folder.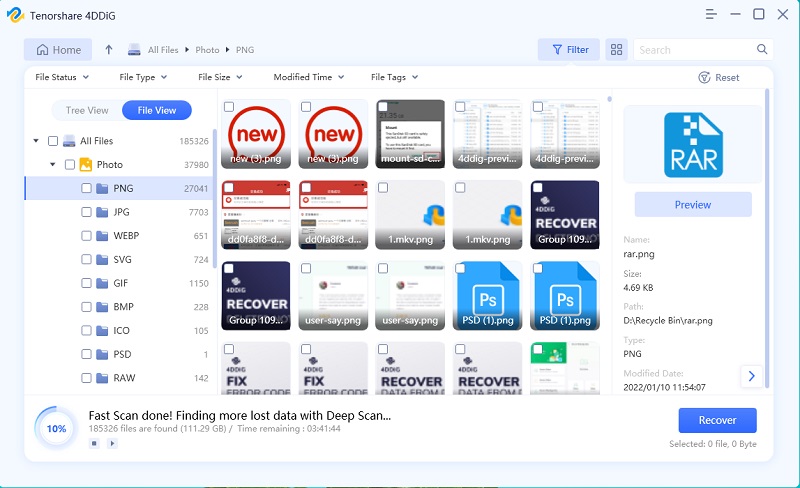 The software will start recovering your data and the data will soon be available in your specified folder on your computer. That is how you recover data from a formatted hard drive using a software.
Final Verdict
While there may be several manual methods to recover files from a formatted hard drive, nothing beats the efficiency and easiness of using a data recovery software to recover the data. This software has been built with the aim to help you recover formatted data on Windows 10/8/7 and we hope the above guide helps you do that on your computer.