Easy Ways to Recover Kaspersky Deleted Files
by Anna Sherry Updated on 2021-09-08 / Update for Data Recovery
Kaspersky has been in the antivirus industry for quite a long time and their tools have helped thousands of people save their computers from various kind of viruses. The functionality of the antivirus is so great that sometimes it even automatically deletes the files containing viruses on your computer. Though very seldom it deletes your useful files as well and therefore we had to put up a guide that shows how to recover Kaspersky deleted files on your computer.
When the antivirus detects that a file can possibly contain a virus, it deletes it from your computer to prevent the virus from spreading. However, sometimes it ends-up selecting the wrong file as a virus and deletes it from the system. Fortunately, there are a couple of ways to recover the files deleted by Kaspersky and the following shows how.
Way 1. Restore a File Removed During Scan by Kaspersky Virus Removal Tool
In this method, you are going to learn how to recover Kaspersky deleted files using the Kaspersky Virus Removal Tool itself. When the tool finds that a file has a virus, it deletes the file from your system and makes it inaccessible to you, however, it keeps the file in its quarantine for a specific period. During this period, you can go to quarantine and restore the file if you think the antivirus mistakenly picked up a wrong file.
The following is how to Kaspersky deleted files without software:
Step 1: Launch the Kaspersky Virus Removal Tool on your computer and click on the option that says Quarantine at the top. That is where your deleted files are stored.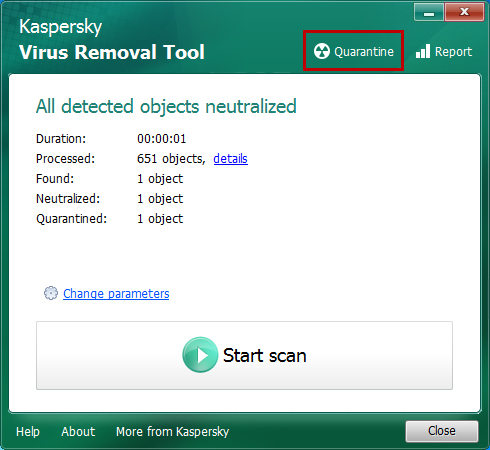 Step 2: On the screen that follows, you will find a list of all the files the tool has removed from your system. What you need to do here is find the file you want to recover, select it from the list, and then click on the option that says Restore as shown below.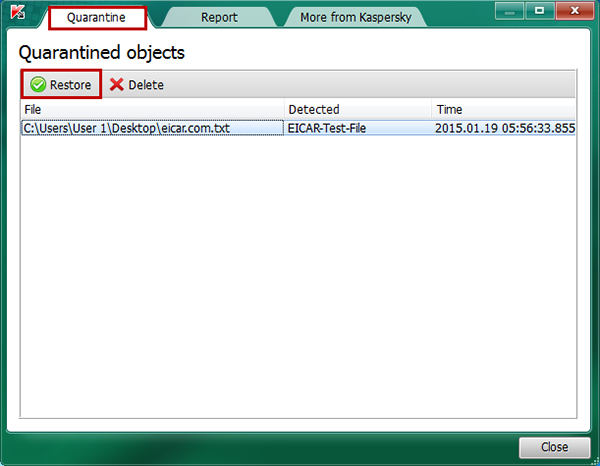 Step 3: A prompt will appear on your screen telling restoring the file is a threat to the security of your computer. Since you believe the file is useful and does not contain any viruses, click on the button that says Restore to restore the file on your system.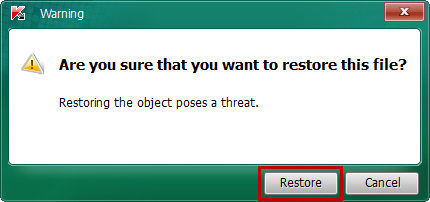 The tool will restore the file in the folder where it was originally located. You can open the folder and view the file for yourself.
Way 2. Recover Kaspersky Deleted Files with 4DDiG for Windows Data Recovery
In a rare case where you do not find the deleted file in the quarantine section of the Kaspersky tool, you will need to use a third-party data recovery software to restore the file on your system. Sometimes files can go missing after they have been deleted and these files cannot easily be recovered unless you use a software.
Tenorshare 4DDiG for Windows Data Recovery is a data recovery software that allows you to recover your data from many data lost scenarios. It should help you recover the file that the Kaspersky tool removed from your computer and the following shows how to do it.
Step 1: After you download and install Tenorshare 4DDiG in your computer, launch the program and select a location where you lost files and then click Scan to proceed.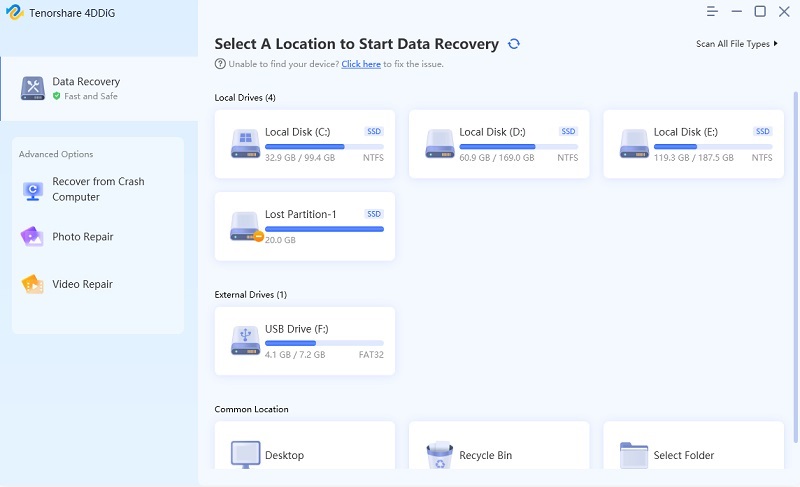 Step 2: Once you click Scan, 4DDiG will do an all-round scanning on the select drive to find lost data. After the scanning, you can select files to preview. If you still can't find your lost data , run Deep Scan to find more lost files.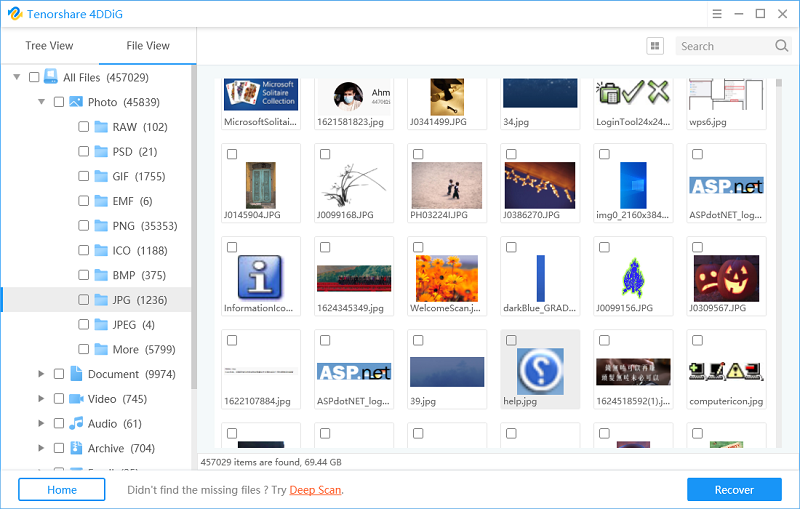 Step 3: Finally, you can select target files and then click Recover to save them to a safe location. Please do not save them to the original path in case of permanently data loss.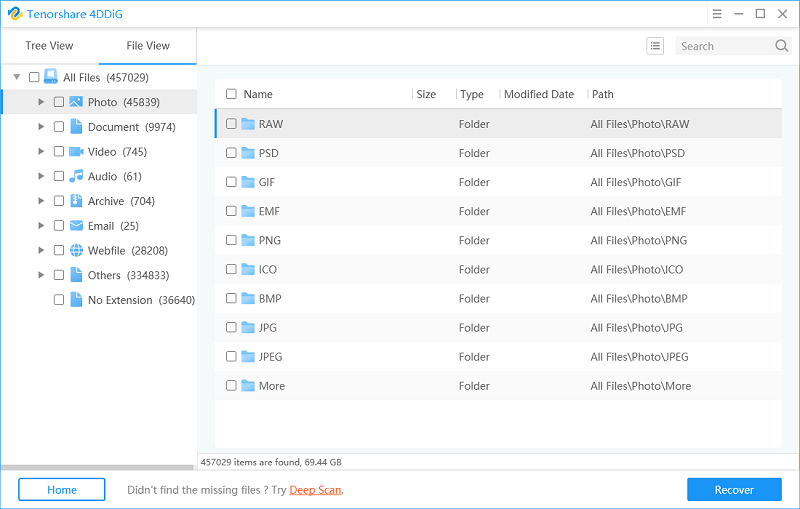 Extra Tip: Some Useful Tips for Using Kaspersky
While using an antivirus software on your computer, it's good to know a few things about it so you can use it at optimum level without hurting any files on your computer. The following are some tips for you.
Disable the Auto Delete Option
If you don't like the antivirus automatically deleting your files, you may disable the auto delete option and your files will not be deleted automatically.
Perform Regular Virus Checks
You should regularly perform a virus check on your computer so that your useful files do not get affected by viruses and then eventually get deleted by the antivirus. To do a virus check, all you need to do is click on Scan in the antivirus and it will get the rest of the job done for you.
Keep Virus Definitions Up to Date
Virus definitions tell your antivirus what a virus is and what is not. If you keep these definitions updated on your system, your antivirus will not mistakenly pick a wrong file thinking it is a virus. You can choose the update option in the tool to update your virus definitions.
Final Verdict
If you have lost important files due to Kaspersky, the above guide should teach you how to recover Kaspersky deleted files so you can get your lost files back on your machine. If the official tool doesn't work, you have 4DDiG Windows Data Recovery as your backup option.