Should I Wait for iPhone 14 or Buy 13 Now? Things You Should Know
by Anna Sherry Updated on 2022-08-23 / Update for iPhone 14
The iPhone 14 release is just around the corner. Rumors suggest the event will be held on the 7th of September, which means the launch of the new iPhones is just a few weeks away at the time of writing this post.
So, many people who're looking to buy a new iPhone right now are wondering whether they should get the 13 or wait for the 14.
As you're reading this post, we know you're also wondering whether should you wait for iPhone 14 or not.
Well, keep reading and you will learn everything you need to know.
Part 1: Expected iPhone 14 New Features Make the Wait Worthwhile
1. New Hole-Punch Design
If you care about design, the answer to "Should I wait for iPhone 14" is quite simple, and it's "Yes!".
You see, the iPhone 14 Pro series is expected to come with a new display design. We've grown accustomed to seeing the notch on iPhone screens, but it's finally going away.
If you are opt-in for the Pro or Pro Max model, you will see a new display design that has a hole-punch for the camera, and a pill-shaped cutout for Face ID.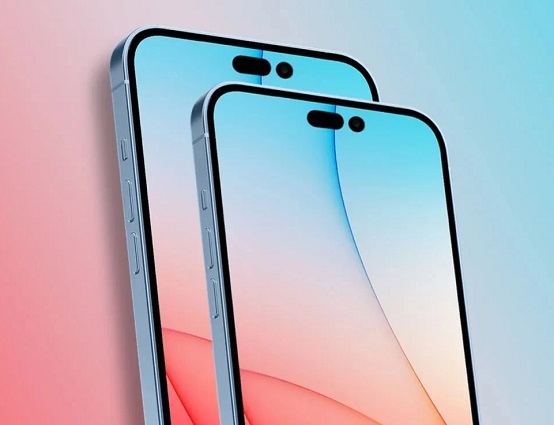 2. A16 Chip - Improved Performance
Here comes the first internal difference in our iPhone 13 vs 14 comparison — and it's in terms of performance.
iPhones are well-known for their market-leading chip performance. Apple's last year's chip is more powerful than other companies' 2022 chips. It's a no-brainer to consider the chipset while you're shopping for a new iPhone.
If you plan to get the regular iPhone 14 models, you might be a bit disappointed that the new models will come with the same A15 chip as found in the 13 Pro series.
But — if you plan to get the 14 Pro or 14 Pro Max, you will get an upgraded Apple A16 chip.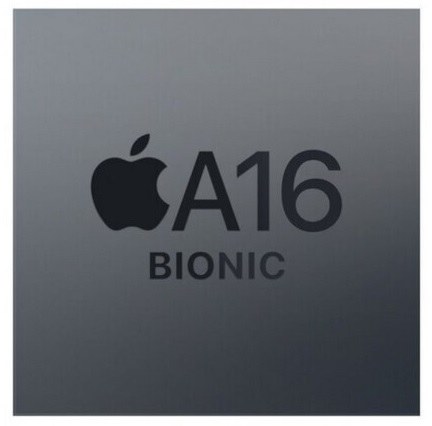 3. 30W Fast Charging
Another important change in our iPhone 14 vs 13 comparisons is the charging speed.
The new iPhone models are expected to come with a faster, 30W wired charging. This means you will be able to get more than 50% of charge in around 20-25 minutes.
4. iPhone 14 Larger RAM
If you care about RAM in iPhone 13 vs iPhone 14 comparisons, this section has got you covered.
It's rumored that the iPhone 14 Pro models will come with 8GB of RAM, as opposed to 6GB found in the iPhone 13 Pro models.
Plus, we might also see a jump in RAM in the regular iPhone 14 models from 4GB to 6GB.
5. New Color
Another reason why iPhone 14 wins in the iPhone 14 vs iPhone 13 argument is the new color.
The new iPhones are expected to come in a new purple color. The Sierra Blue we've seen in the 13 Pro series is expected to go away.
If you're fond of new colors, it's worth waiting for the new models.
6. iPhone 14 Improved Camera
If you are a fan of photography, then you should wait for the iphone 14.
According to leaks, this time the iPhone 14 pro model will have a new 48 megapixel camera sensor. You're likely to see images that are substantially better in terms of detail and clarity.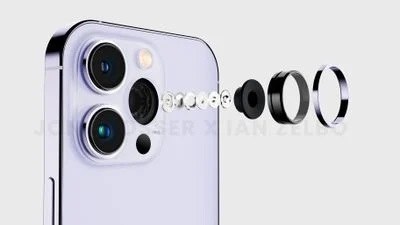 Part 2: Reasons for Buying iPhone 13 Now
1. Price
The iPhone 13 Pro Max vs iPhone 14 Pro Max price difference is going to be massive.
It's expected that the 128GB variant of the Pro models are going to go away. The new series will start with 256GB. And with that, we will also see a hike in the prices of the 14 Pro series.
The iPhone 14 Pro will likely sell for $1149, while the iPhone 14 Pro Max will start from $1249.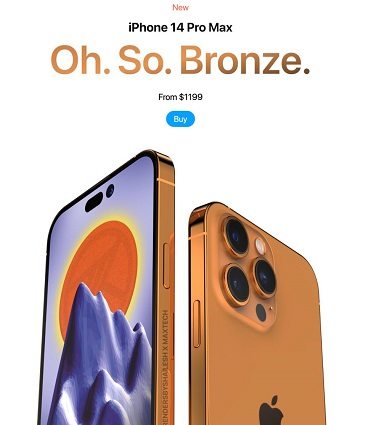 2. iPhone 14 Release Date
If you're in need of an iPhone right now, the answer to the question, "Should I buy iPhone 13 or wait for 14?" Is to buy the 13 right now.
The new iPhone announcement is a few weeks away. However, the new orders will not be shipped immediately after the announcement. There will likely be a few weeks' difference between the announcement and when you actually get the phone in your hands.
So, if you need an iPhone now, it's wise to get one now.
3. No Mini
If you're a fan of the mini series, you're out of luck.
The new iPhone 14 lineup will most likely drop the mini phone. That means there won't be any iPhone 14 mini.
So, if you need a mini phone, get the iPhone 13 mini while you can.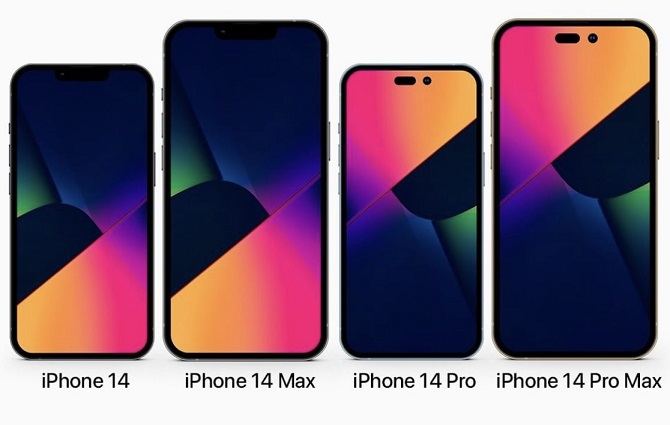 4. The Similar Design
"Should I wait for the iPhone 14 if I only care about the design?" — no.
The overall body and form-factor of the 14 series will be the same as the 13 series.
The only visible difference will be in the display of the Pro models. So, if you're looking for the standard, non-pro 14, it's not worth waiting for it.
Part 3: So, Should I Wait for iPhone 14?
So, "Should I get iPhone 13 or wait for 14?" — well, it all depends on you.
If you're in need of an iPhone now and don't care about the new display design of the 14 Pro models, you could get the 13 now.
But if you're willing to wait for the new design and overall improvements coming in the new Pro models, it's worthwhile waiting for the release.
Bonus Tip: How to Migrate WhatsApp Data to a New iPhone 14
After you've got the new iPhone, you might want to transfer your WhatsApp data from the old device to the new one. And Tenorshare iCareFone Transfer will help you with that.
iCareFone Transfer is a perfect WhatsApp data transfer/backup/restore tool. Actually, it more than the WhatsApp data, it also supports GBWhatsApp and WhatsApp Business data transfer//backup/restore.
Here's how you can move your WhatsApp data after you've got the new iPhone in your hands.
Download and install iCareFone Transfer on your PC or Mac. Open iCareFone Transfer and connect both phones to the computer. Tap the Transfer button to start.

Then back up WhatsApp data on your old device.

Now you can select the needed WhatsApp data type and click on Continue.

iCareFone Transfer is transferring WhatsApp data to your new iPhone. Wait for the process to complete.

Now your WhatsApp data has been migrated to the new iOS device.
The Bottom Line
iPhone 13 vs 14 is a common query in people's heads these days. And if you've been one of those, now you know whether you should wait for the new models or get the 13 series right now.