How to Fix the iCloud Keychain Code Not Working Issue
by Jenefey Aaron Updated on 2020-04-26 / Update for iCloud Tips
Apple's Keychain feature allows you to remove the hassle of remembering usernames and passwords from your life as it remembers all of these on your behalf and lets you retrieve whenever and wherever you want.
Using the Keychain feature is extremely easy and it comes enabled on most modern Apple devices including the Macs so all that you need to do is start using it. Since it syncs with iCloud, all of your logins are available on all the devices that are linked to your iCloud account. That makes many things easier as a password saved on your iPhone can easily be used on your Mac using Keychain.
With all that said, Keychain is not an exception when it comes to issues. Some of the users have complained that the Keychain code does not work for them. When they try to access the feature and they enter the code, it just does not work and users can't enter in. If you're in such a situation, our guide below should be useful for you as shows a few ways to troubleshoot the issue.
Disable and then Enable the Keychain Feature on Mac
This solution has worked for some users and it is worth trying out on your devices. This will disable the Keychain feature and then enable it. Also, it will change your code and you will then have to use the new code wherever you wish to use Keychain.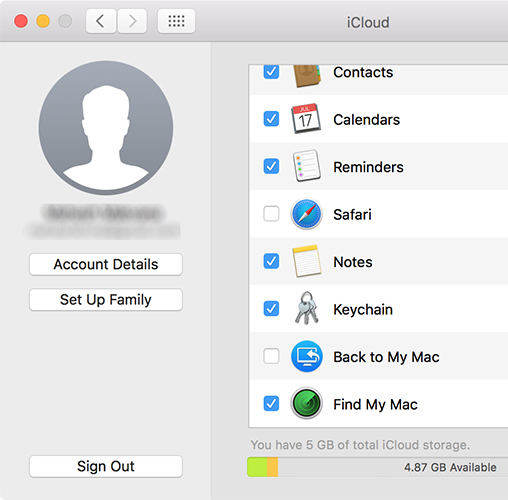 Open System Preferences on your Mac and select iCloud. On the screen that appears, you will see an option that says Keychain and it will be checkmarked. Simply uncheck the box next to it and it will be disabled on your Mac. After a few seconds, re-checkmark the box to enable the feature and then click on Options next to Keychain. On the following page, untick Allow approving with security code and then re-tick it.
Then, finally change the security code by clicking on Change Security Code and entering in the details it asks to be able to change the code. You should be able to set a new code for Keychain.
That's what you had to do on your Mac and you now need to do the following on your iPhone. This will make sure Keychain works properly across all of your linked Apple devices.
Turn Keychain Off and Back On on your iPhone
You will disable Keychain on your iPhone and then enable it and that will make it work on your device.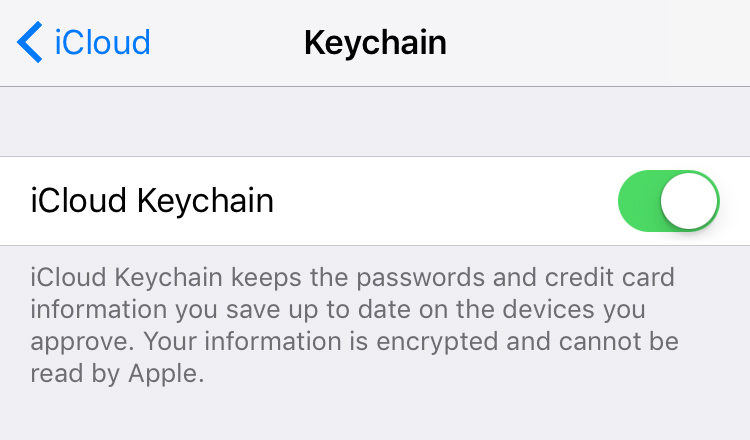 Head to Settings followed by iCloud on your iPhone. You will see a toggle that says iCloud Keychain. Just turn the toggle to the off position and the feature will be disabled on your device. Wait for a few seconds and then turn the toggle to the on position to enable Keychain on your device. You can then approve with the security code and enter in the new code you just created on your Mac machine and it will work.
So, that was how you could fix the issue that causes the iCloud Keychain code to not work.
Not only Keychain but there are other issues that your iPhone could be prone to and it is always a good idea to have the precautions so that you don't run into any problems. If you often face issues like your iPhone getting stuck at Apple logo, endless reboots, and such issues, it's time you use an app to fix all these issues before they become worse. One of the ways to fix most issues on an iPhone is to use a fixing app. ReiBoot by Tenorshare is a nice app that does the job and helps keep issues away from your iPhone.