How to Fix iCloud Drive Does Not Sync with Windows 10
by Jenefey Aaron Updated on 2020-06-28 / Update for iCloud Tips
iCloud Drive is an online place for your files where you can store your photos, videos, and many other kind of files and access them from any of your iCloud enabled devices. You can even setup sync for the drive so that your files are always in sync on all of your devices you have connected your iCloud account with.
Lately, there have been some complaints from the Windows 10 users that they were unable to sync their content with iCloud Drive. Although the app on their PCs told them the content was being uploaded, but nothing actually came up on the actual iCloud Drive.
"I'm having some trouble syncing my iCloud Drive on my Windows 10 PC (Fall Creator's Update). It's syncing just fine on my iMac, and my work Windows 10 PC, but not at home. I've tried to reinstall iCloud and reboot. I've also verified that Bit Defender is allowing iCloud out via the Firewall. I've checked the box to sync iCloud drive, but no files ever show up."


-Apple Discussions
If you've run into a similar issue and want to get that fixed, you've come to the right place. In the following guide, you're going to learn how you can fix the iCloud Drive not syncing issue on your Windows 10 PC. These solutions will get the iCloud Drive to work on your computer.
Change the Apple Software Update Frequency
Apple often rolls out various updates and bug fixes and it's always in your favor to get your apps updated with latest patches. You can do that by setting the Apple Software Updates to be checked and installed daily and not weekly.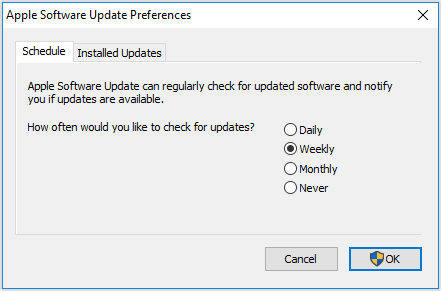 It only takes a minute to do that and you just need to open Apple Software Update, choose the Edit menu and select Preferences, change the updates from weekly to daily and you're all set.
From now on, the updates will automatically be checked daily and this should help you resolve the issue you're facing with iCloud Drive on your PC.
Use an App Specific Password
Apple recommends you not to use your main Apple password with the apps that require Apple logins but instead use an app specific password for your chosen apps. That way, each app that's connected to your Apple account will have a unique password to it.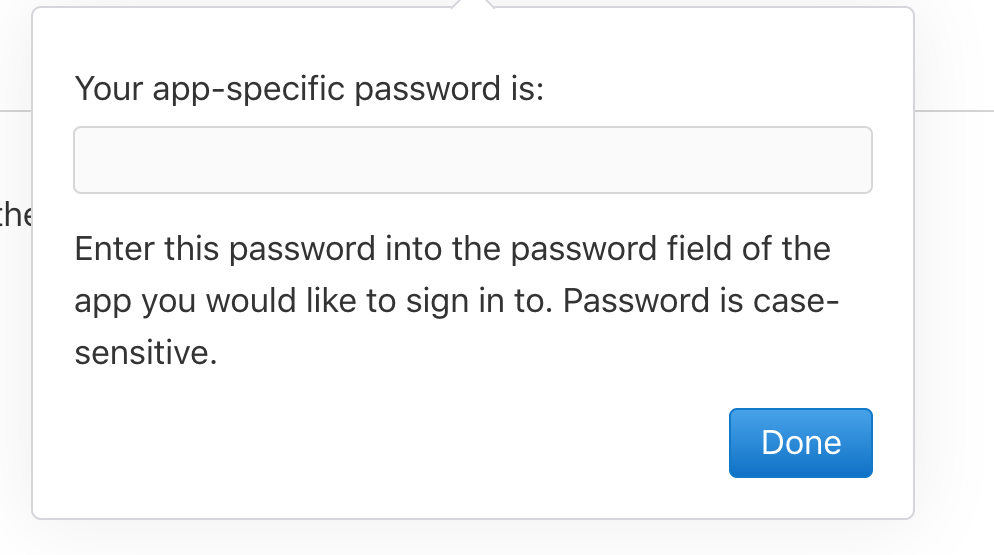 Using an app specific password has helped many users fix the iCloud Drive does not sync issue and they were then able to sync their files with iCloud Drive without any issues.
Generating a password for an app is extremely easy and the same can be done from the official Apple website. Once you have an app password, simply use it with the iCloud Drive on your Windows 10 PC and you should be able to sync your content without any issues.
Please keep in mind that the two factor authentication must be enabled in your account before you can generate app specific passwords. This is a requirement and not fulfilling it will not let you create passwords for your apps. Again, it's also fairly use to setup two factor authentication and it can be done right off the Apple website.
While iCloud issues are very rare on iOS devices, but if you ever face such an issue, say on your iPhone, then you have many other ways to get your device's content backed up or restored. We all know iTunes can do that but there are some other great choices as well. Tenorshare iCareFone is one of the iOS backup and restore tool that allows you to backup iPhone more flexibly than iTunes. It works offline without requiring you to connect to your iCloud account.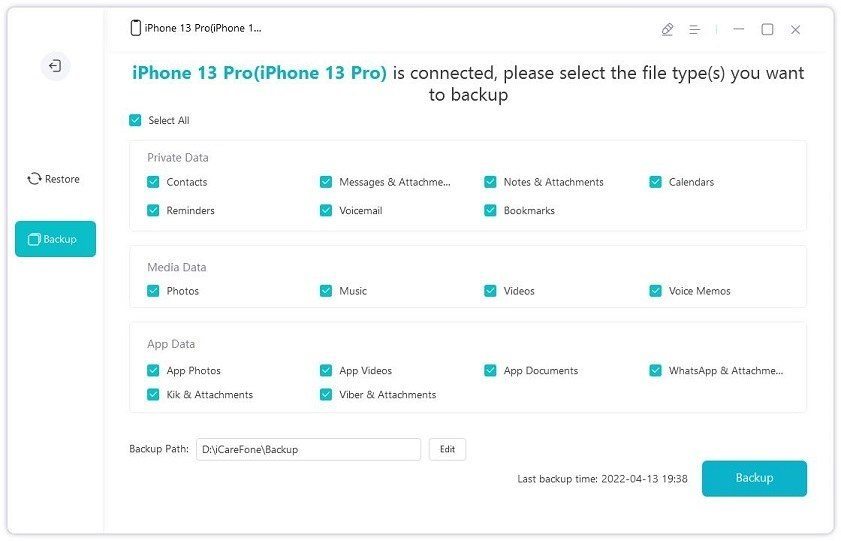 We hope this guide helps you fix the iCloud Drive not syncing issue on your Windows 10 PC.
Best Tool to Turn OFF Find My iPhone/iPad/iPod touch without Password
Disable Find My iPhone/iPad/iPod touch without password;
100% working to sign out of iCloud without password quickly.;
Most efficiently remove Apple ID from iPhone/iPad/iPod touch without knowing the previous owner;
Support iOS devices from iPhone 6S to iPhone X (iOS 12.0-iOS 14.4)