4 Useful Tips on Fixing the iCloud Connecting to Server Error
One of the many issues iCloud users face on their iOS devices is they are unable to connect to the server. When they do something that requires connecting to iCloud, the device generates an error message that says "Verification Failed. There was an error connecting to the Apple ID server". In some cases, it also says "Unable to connect to server".
If you are going through this issue, I can understand your pain as your device is just not being able to connect to iCloud and so you can't do any of your tasks that require the use of iCloud.
While there are not any major things you can do to get rid of the error, there are a few possible fixes that you can apply and see if they work for you. Most of the times, the fixes should work and you should be able to connect to iCloud without any errors.
Here're some fixes for you:
Tip 1: Check If Apple's Servers Are Down
One of the first things you want to do is check if the Apple (iCloud) servers are actually down due to some issues. To do that, all you have to do is open a browser on your PC and head over to the Apple website and check if everything is green. It it is, the servers are up and running fine.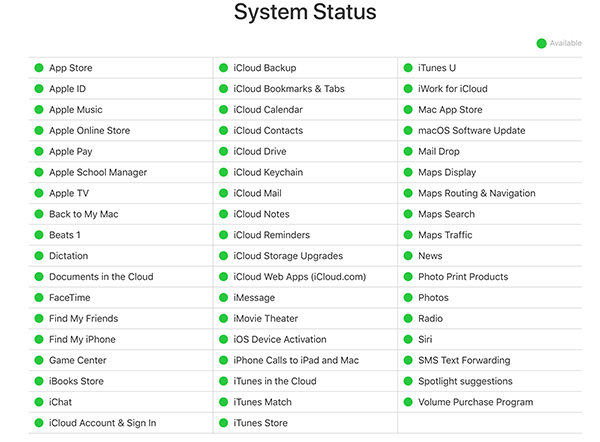 However, if you see that some of those servers related to iCloud are red, then it means those are down usually due to maintenance issues and you will need to wait for them to get back up. Once they're up, you will be able to connect to iCloud without any issues.
Tip 2: Verify Your iCloud Account
Another thing you want to do to fix the iCloud connecting error issue is to verify your iCloud account. It means going into the settings panel and agreeing to terms and conditions just to be sure you're in the right account.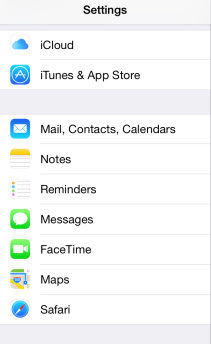 To do that, open Settings and tap on iCloud. Then, just go through the terms and conditions and that's it. At the end, you will have verified it and you should be able to connect to iCloud.
Tip 3: Log Out and Log Back In
Sometimes, the iCloud connection error comes up due to an issue with the sign-in process. If that's the case, you will need to log out of your account on your device and then log back in.
To do that, open Settings and tap on App Store. Then, tap on your account and choose Sign Out. You will be logged out of your account. Then, sign back in using your login credentials and see if you can now connect to iCloud.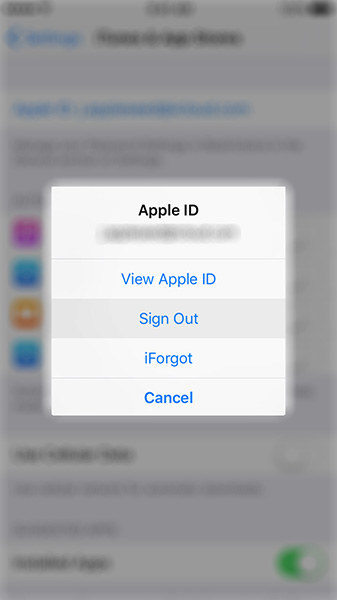 This should have resolved the issue for you.
Tip 4: Repairing the iPhone For Any Issues
While not so often, many times the issue arises due to problems on your iPhone itself. In such cases, you will need to repair your iPhone so that it works flawlessly. One of the best ways to do that is to use an app that can help you repair your phone and fortunately there is one that can do that for you.
1. Download and install ReiBoot app on your PC. When the app launches, plug in your device to your PC using a USB cable. Then, click on Enter Recovery Mode in the app and it will reboot your device into the recovery mode.
2. When the recovery mode opens, click on Exit Recovery Mode now in the app and it will begin to boot your device to normal.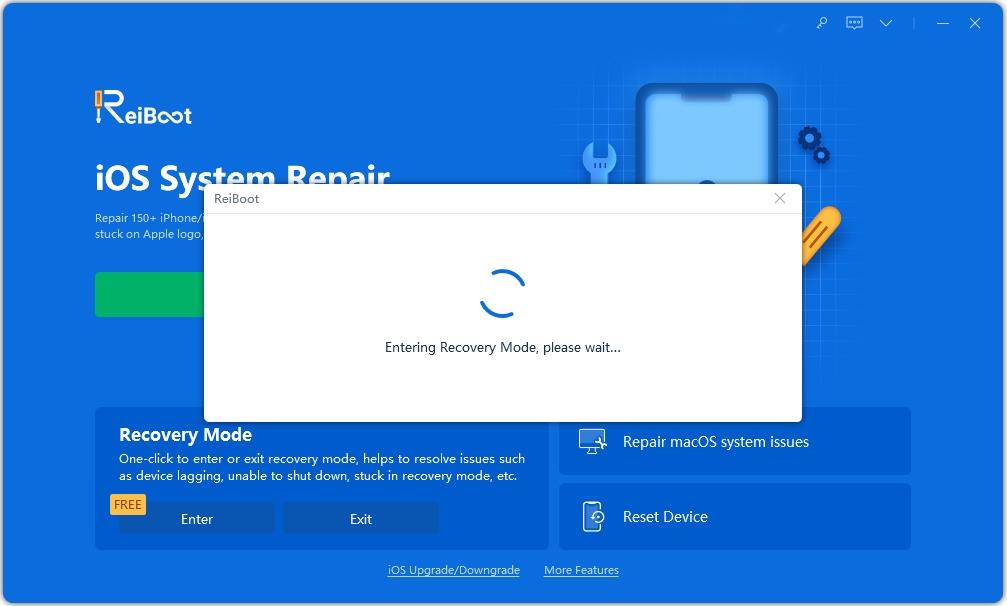 So, that was how you could fix the iCloud connecting to server error. If you have other issues, please leave a message at the comment area.
Tip 5: An iCloud Alternative to Freely Backup and Selectively Restore iOS Data
We always troubled with iTunes and iCloud when we doing backup. So, there is an alternative way to backup iOS data and restore data without iTunes and iCloud? I must have to recommend Tenorshare iCareFone, it's a new way to backup data without iTunes and iCloud. It can backup all your data to local computer without any limitation and it can selectively restore data from both local and iTunes backup.
Follow the below video to know how to backup data when iCloud/iTunes backup not work or even can not access to iCloud/iTunes backup.