How to Fix iCloud Says Full But It's Not Error
by Jenefey Aaron Updated on 2020-06-28 / Update for iCloud Tips
As part of the Apple ecosystem, iCloud serves as the hub for all of the devices a user owns. But it's also a cloud storage service that a user could use to store and backup data from their devices. But similar to other cloud storage service, there's a limit to how much data that you can upload to iCloud. The number is parallel to the storage plan that you've subscribed to. The basic free one is limited to 5 GB.
The problem is, in few occasions iCloud tells users that their storage is full while it's not. How do you solve the problem?
Problems with Backup Size
So iCloud says that your storage is full while you are sure that it's not. Before you shoot thousands of angry letters to Apple customer service, it might be wise to analyze the problem first. It might be that your storage is indeed full but you are not aware of it.
The likely cause is the automatic backup. By default, your devices will backup everything in iCloud including contacts, calendars, and specific third party apps. You can determine this by looking at the Settings > iCloud > Storage & Backup > Manage Storage.
The full storage warning comes up when the expected size of the next backup is greater than the available free space.
You can reduce the size of the expected backup on iOS by looking at Next Backup Size.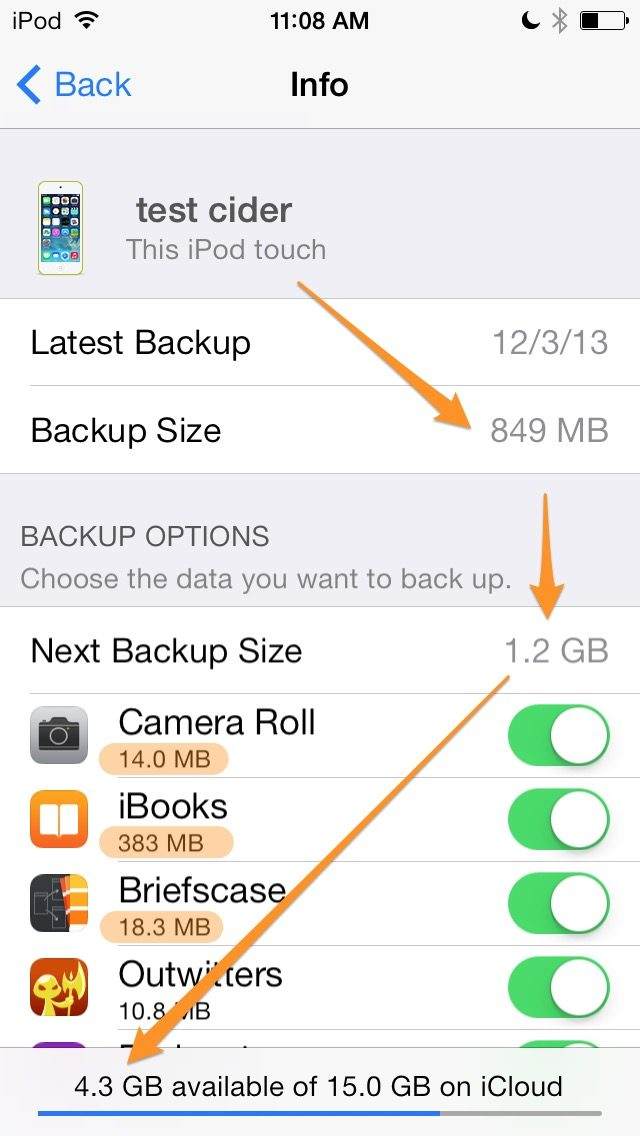 If the backup size is more than your storage space can handle, you could reduce the size by switching off few of the largest items and re-attempt the backup. But if there is still some space left and you are still getting the full storage message, then you could contact Apple Support and have your account fixed.
Photos and Videos Problems
Have you enabled iCloud Photo Library? If you do, it might be the cause of the problem. The most obvious problem is that your photos and videos are simply piling up to the amount that exceeds your maximum storage.
But there is the less obvious cause. Many people, even the most calculative ones, forgot that deleted media could be stored in iCloud up to 30 days before it's removed forever. You might think that you have deleted enough that the spare storage is sufficient for more data, but the deleted media is still hogging up space.
There are many ways to manage your iCloud Photo Library. You could do it from your iOS device, from Mac, or from any devices using the web version of iCloud.
If you are on your Mac, you could go to System Preferences> iCloud> Manage.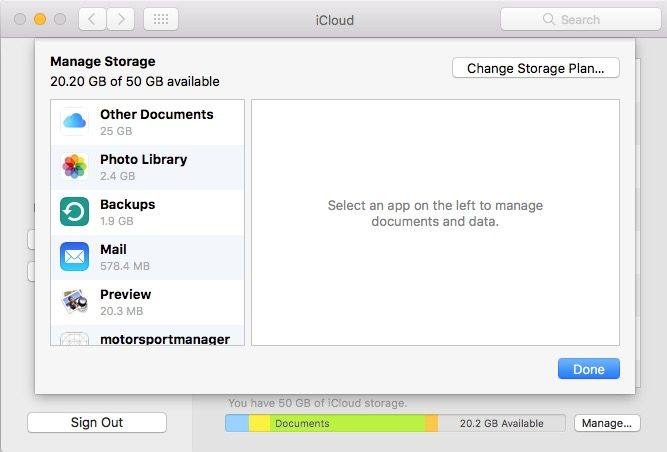 Then you could click on the Options button next to Photos to start managing your cloud library.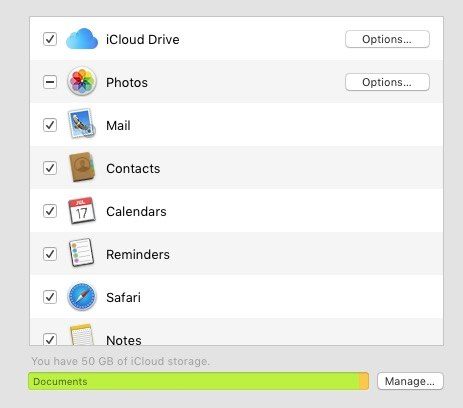 To know whether there's error in your iCloud storage report, you could compare the amount by opening iCloud web version and iCloud on the System Preference Pane. If the number is different, it means you should get in touch with Apple for help.
Unfortunately, since the error is on the server side, there's no way you could fix the problem yourself without any assistance from Apple. If you'd like to check what kind of data have been backed up to iCloud, an iCloud extractor program will let you preview all data in your iCloud account.
Best Bypass iCloud Activation Tool without Password
100% working to remove iCloud activation lock without password/Apple ID;
Most efficiently unlock iCloud account if you forgot password;
Log into App Store with new Apple ID after bypassing activation lock;
Support iOS devices from iPhone 5S to iPhone X (for iOS 12.3-13.5.1, 12.4.5/12.4.6/12.4.7 excluded);