How to Fix Apple TV Blinking White Light of Death Issue
by Jenefey Aaron Updated on 2021-01-29 / Update for Apple TV Repair
Apple has made its name in the world of technology—be it smart phones or smart devices. This was possible as it constantly provided top notch devices to its users. The new things are known to have some bugs here and there bundled up. But recently, users are facing Apple TV blinking light won't turn on issue. Today we are going to discuss all the possible and simple solutions for the problem. But before discussing the solutions, let us clear few points.
Part 1:Why Is Your Apple TV Flashing Light of Death?
Your Apple TV is flashing a never-stopping white light. Also, the screen is displaying only one thing—connect device to iTunes. The main reason behind the Apple TV light blinking rapidly is the interference with its firmware update. Did you, by any means, interrupt while it was updating its firmware? For example, you must have cut the power before the updating process got completed. And hence you are dealing with Apple TV blinking white light of death issue.
Part 2: Which Generation Apple TV Do You Have?
Till date, four generations of Apple TV are available. The first generation Apple TV encompasses an entirely different color and shape. However, from second generation onwards, it is very difficult to point out the differences between the various versions. When you opt to reset your ATV with iTunes, the earlier generations of ATV will need different steps to be followed as compared to fourth generation Apple TV. So take a note of the precise Apple TV generation you are having and follow instructions accordingly.
Method 1: Force Restart Apple TV
Force restarting your Apple TV may sometimes work and help you get rid of solutions instantly and with no efforts. To force restart your device, follow below steps.
For 3rd Generation (or before) Apple TV
The 3rd gen and earlier Apple TV had aluminum remote. Hold both the Menu and the Home buttons at the same time for 5–6 seconds till you can see the Apple TV LED flashing.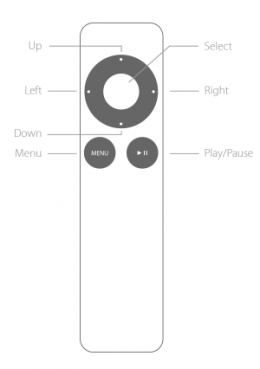 For 4th Generation
The 4th gen Apple TV has touchpad remote. Long press the Menu and the Home button all together for 5 seconds. Release the buttons when the Apple TV LED is seen flashing.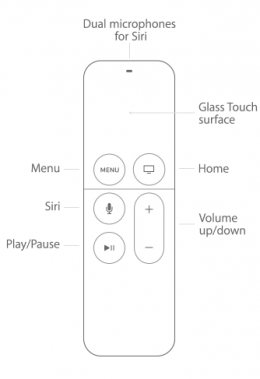 Method 2: Reset Apple TV Without Remote Using iTunes
To resolve the Apple TV blinking white light of death issue, you just need USB-C cable and iTunes. That's all. By restoring the device, your Apple TV white light of death issue will be solved by merely updating the device's firmware with the latest one. Follow below steps to reset the Apple TV using iTunes.
To get started, please download and install ReiBoot to your PC or Mac.
Step 1: Use a USB-C cable in order to connect the Apple TV to a PC. The blinking light means Apple TV is connected. Involuntarily, the iTunes will get launched. If it does not, then simply open iTunes.
Step 2: Select the Apple TV in the Devices menu. Now choose Restore Apple TV option.

Step 3: By this, the iTunes will download as well install the most recent firmware on your Apple TV. You will be notified about the restoring process status by iTunes.
Step 4: Now just disconnect the PC and ATV. You can now plug back your ATV as you do normally. After the booting process, your Apple TV will start working normally, free of any issues.
Method 3: Use Tenorshare ReiBoot to Solve the Issue
Are you still stuck with Apple TV flashing light won't turn on issue? If yes, then it means updating ATV software and resetting Apple TV didn't work for you. Go for Tenorshare ReiBoot. The software will no doubt resolve the white light of death problem instantly. It is a one-stop solution for overcoming all iOS problems. Follow below steps to beat the problem.
Step 1: Disconnect and Unplug the ATV. You need to unplug HDMI cable as well as the power cord.
Step 2: Connect the Appe TV with USB-C cable to your PC. Make sure you've plugged the cable properly so that Tenorshare ReiBoot can detect your ATV. When your Apple TV is recognized by the software, click on Start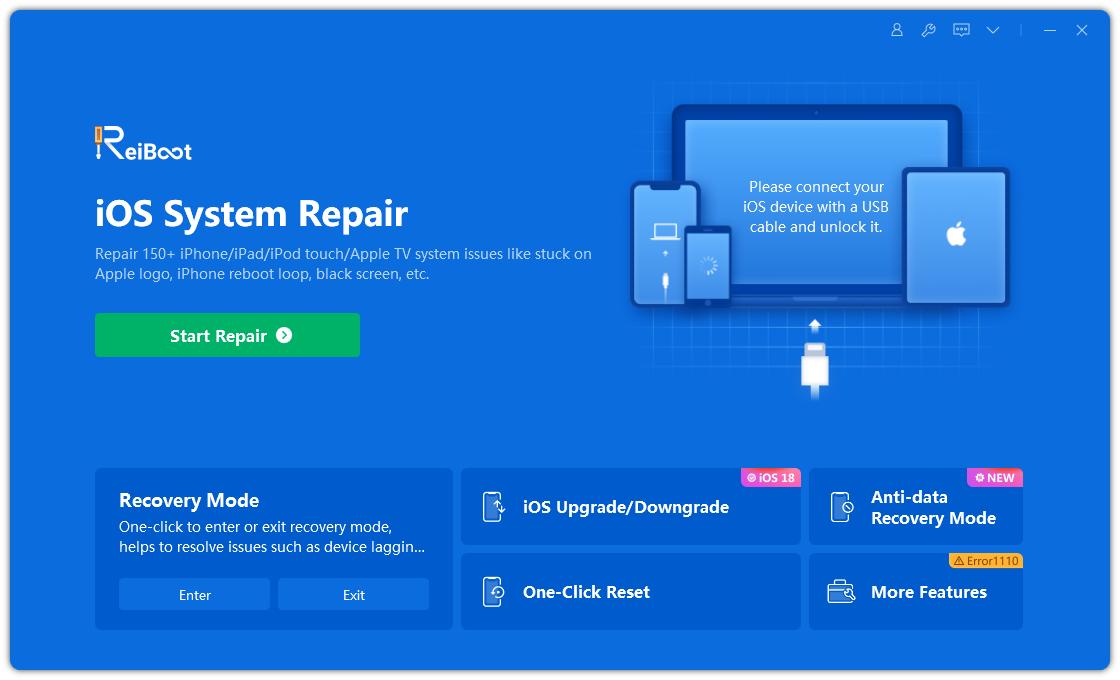 Step 3: Select and tap on Standard Repair option.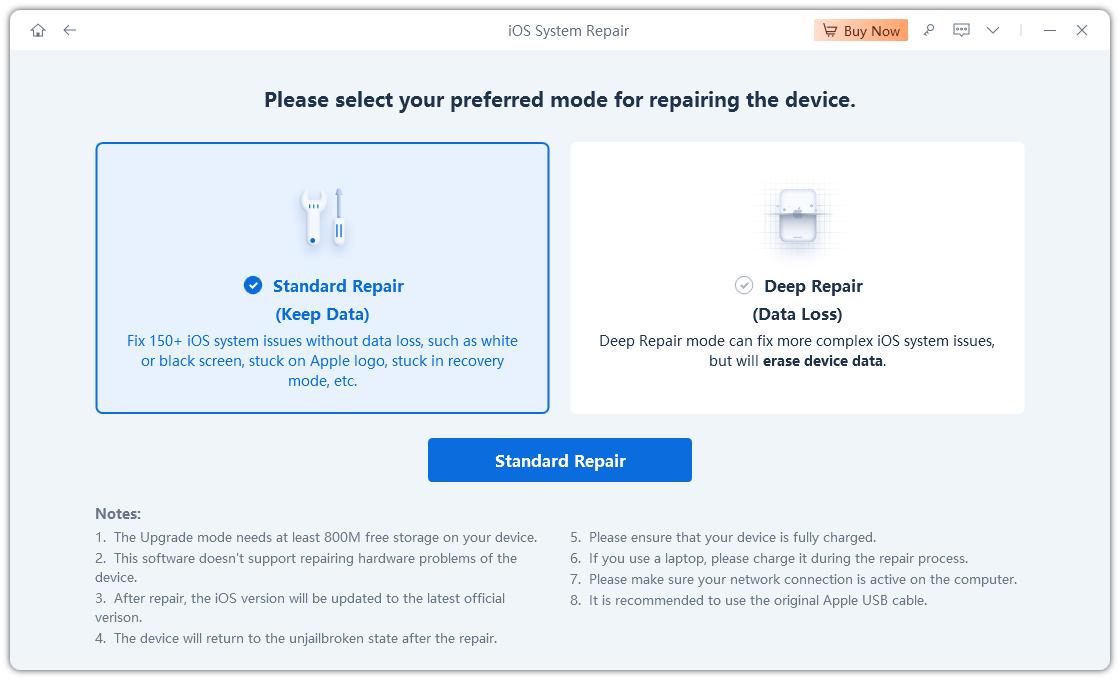 Step 4: It is necessary to have the latest Apple TV firmware and so you have to download it online so as to fix the Apple TV flashing light problem. Once the downloading is done, click on Start Repair.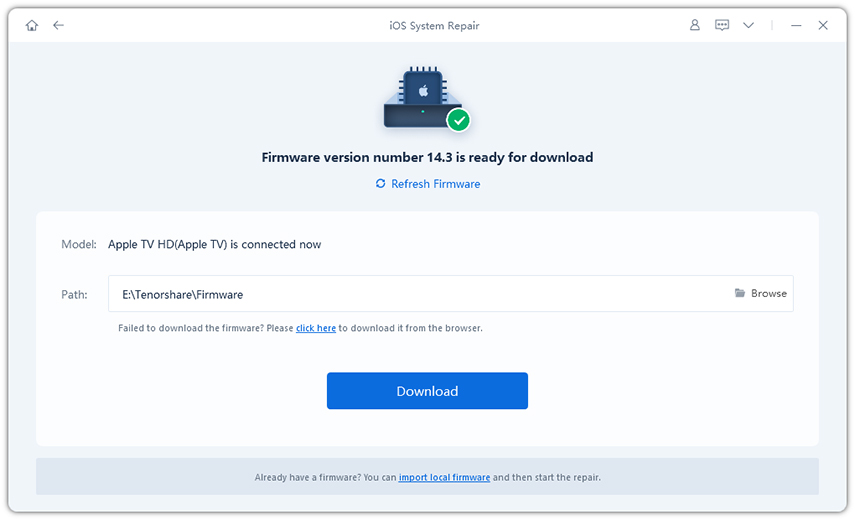 Step 5: Once the repairing is done, your Apple TV will be free of any errors and problems.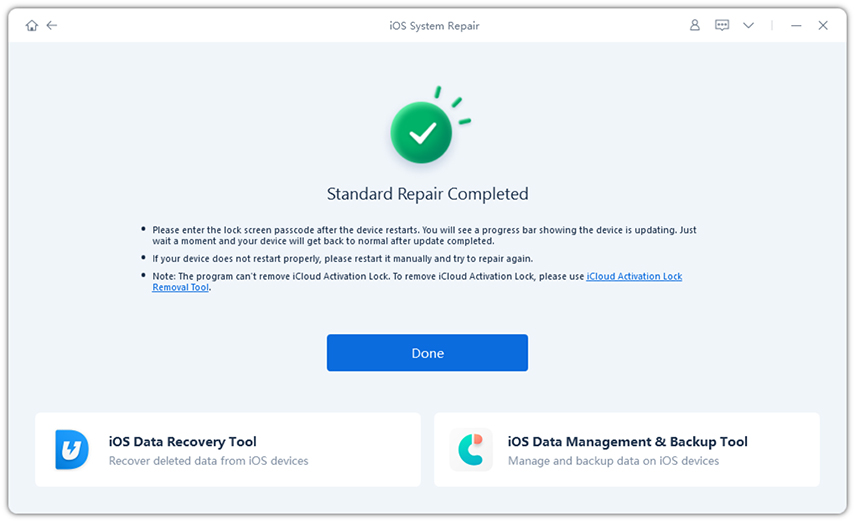 Summary
In the above article, different yet easy methods are discussed to resolve the Apple TV blinking white light of death issue. You can bring your Apple TV back to working state with ease. You will be experiencing more issues with Apple's new devices. And Tenorshare ReiBoot is here to solve all iOS concerns. It also enhances the performance of device. Feel free to share your feedback through comments.