How to Fix Apple TV Not Turning on
by Jenefey Aaron Updated on 2020-03-29 / Update for Apple TV Repair
Apple TV is no doubt considered under the best media streaming box out there. However, being just a gadget, it is also not free from glitches. People have noticed issues that Apple TV stuck now and then. We are going to discuss one such issue in this article and will try to help you out. The issue says that their TV won't turn on and become unresponsive. If you're one of those who are facing such issue, this article will provide you few fixes so that you can fix your Apple TV. So, without any further ado, let's begin and learn what to do when Apple TV is not turning on.
Before Starting to Fix Apple TV Not Turn On
Prior to moving to the solutions, here are some basic things that you need to carry out. Check them out first and then proceed to the fixes.
First of all, you need to check the HDMI cable. Many times, the real problem lies with this HDMI cable instead of the power cable which is what people usually think. Hence, we suggest you to switch the HDMI cable and use a different one.
Secondly, make sure to check the input on TV. This is important so that you can ensure that the Apple TV is on the right option.
The last thing you should ensure of is to check if the Apple TV is plugged in. You can also unplug it and then plug it again after almost 30 seconds.
After making sure of the above things, if you're still stuck with the issue, fortunately there are fixes available that can make your Apple TV back to normal. So, let's get to know how to fix a TV that won't turn on and make the TV working again.
How to Fix Apple TV Not Turning On
Fix 1: Restart Apple TV
A lot of times, a basic reset or restarting device can simply fix the issues. And hence we would like to suggest you to perform restarting when your Apple TV do not turn on. Since you TV is not turning on, you will need to take help of your remote. Here is how to perform the method using the remote.
For Siri and Apple TV Remote: Press and hold the 'Menu' button along with the 'Home' button. Release them when the light on your TV start flashing.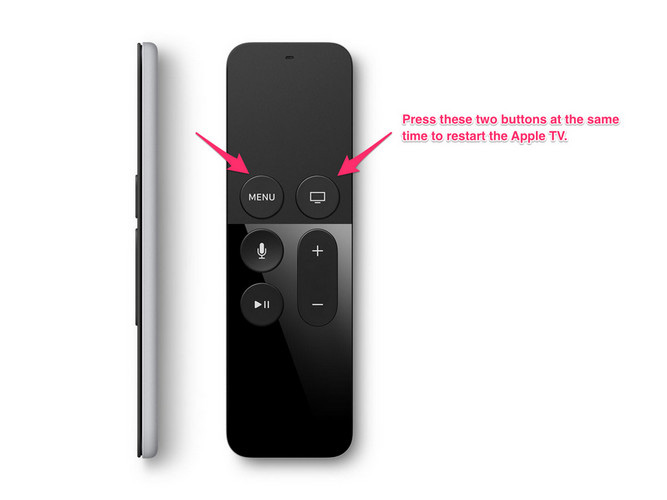 For Aluminum or white Apple Remote: Push the 'Menu' and 'Down' buttons simultaneously. Wait and release the buttons when you find the light on ATV flashing.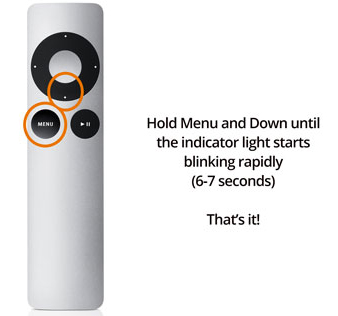 Fix 2: Restore Apple TV
Another fix when Apple TV will not turn on is to restore your TV. So, if you failed to fix with the above method, try this one.
Detach the HDMI cable and power cable and launch iTunes.
Connect the USB-C cable now to the Apple TV (4th generation). When having 2nd or 3rd generation TV, micro-USB cable will work.
Now, the other end of the cord should be plugged to the USB port of your PC.
Now, take the power cord and plug it to the wall if you're using 3rd or 4th Gen. if you have 2nd generation, leave the cord unplugged.
When your TV gets detected by iTunes, you will notice a 'Summary' page. Lastly, click 'Restore Apple TV' and wait until the restoration gets complete.

Fix 3: Reboot Apple TV without Data Loss
Here is the last and the best fix in order to fix a TV that won't turn on. You can take help of Tenorshare ReiBoot which is a professional tool designed to fix every possible iOS issue. With the help of this reliable tool, you will be enabled to fix your Apple TV by rebooting it without any data loss. It will ensure no harm to your data. Here are the steps included to fix the issue with ReiBoot.
Step 1 – Visit the official website of Tenorshare ReiBoot and download it from there. Install and then launch it. Now, get the TV and PC connected using the USB cord.
Step 2 – Now, from the main interface, click on 'Enter Recovery Mode' option.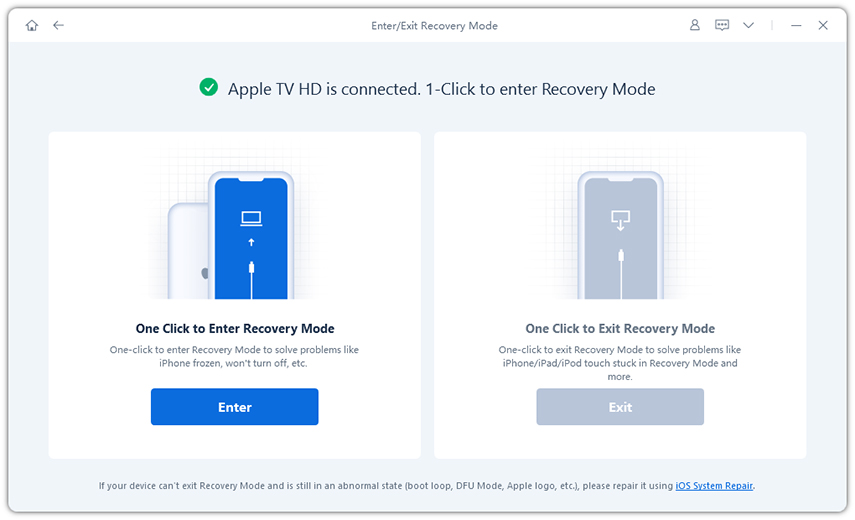 Step 3 – Wait for a while until it gets into the recovery mode. When this is done, click on the 'Exit Recovery Mode'. Now, your TV will be reboot and the problem will be fixed.
Video Guide to Reboot Apple TV
We hope that this article was of assistance and Apple TV not turning on will not be headache to you anymore. The fixes will surely help you making you out of the trouble. Also, Tenorshare ReiBoot is a highly recommended tool to serve the purpose of learning how to fix a TV that won't turn on. Please let us know how much you liked reading this post and if you got any guidance through it. Thanks for reading!