How to Solve Apple TV Remote Button Not Working
by Jenefey Aaron Updated on 2020-03-23 / Update for Apple TV Repair
Apple TVs are the best modes of entertainment for us. They come in myriad generations. Mostly all the users of Apple TV sets use one of the remotes from its two series of remotes. The newly launched Apple TV remote has a Siri-based support, which offers voice-based control and browsing facilities. Both the remote series of Apple Television are durable. However, similar to other technology & electronic products, they can stop working properly. Sometimes, you can face few issues with Apple TV remote too, and will face Apple TV remote up button doesn't work issue.
To assist you with Apple TV remote button not working problem, we checked most of the causes as to why the remote device of your Apple TV not functioning. After going through the article, you will get the idea as to how you can fix & resolve Apple TV remote menu button not working.
Why Apple TV Remote Up Button Won't Work ?
First, ensure that the remote device of your Apple TV consists of all the batteries needed for operating it. In addition, you should remove anything creating obstacle in the path between the Apple TV and remote device. In fact, the IR sensors between the Apple TV and remote should maintain a visual interaction for initiating the communication. Reportedly, these days' viewers prefer RF signals over IR signals for their TV remote devices. Nevertheless, the new technology is likely to be featured in the coming generations of Apple TV. As of now, ensure that the line sight between Apple Television and remote device is clear.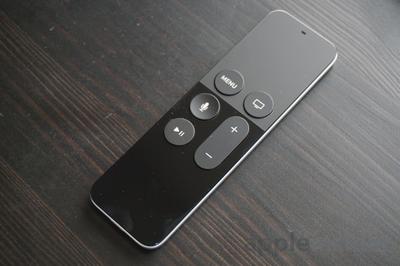 Now, click on the remote button of Apple TV, and watch the response of light observed in Apple TV. If the light flashes three times consecutively, then it signifies that your Apple TV has already been paired to another remote device.
The Light Flashes After You Click Remote Buttons but the Apple TV Does Not Respond To the Click
If Apple TV menu button not working, try the following:
Step 1: Pair your Apple TV and its Remote Device. Then go to remote settings and try to pair your remote with the Apple TV.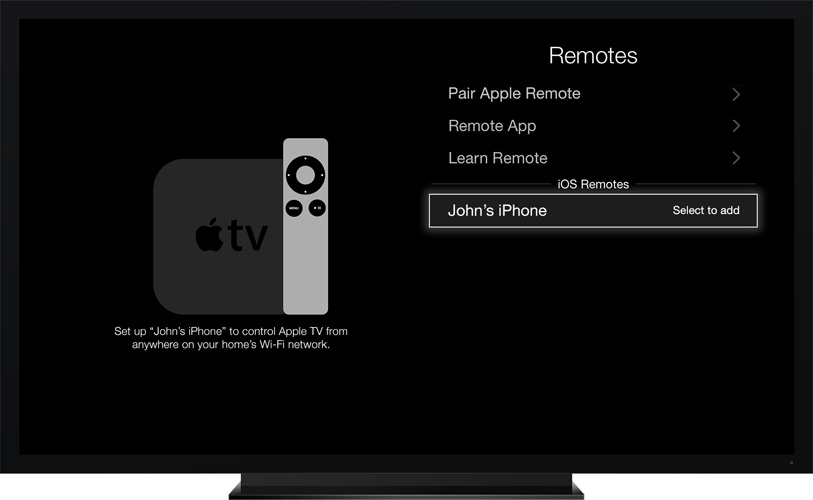 Step 2: If you have a Siri Remote, then you can reset it. Afterwards, click on the Menu tab and Volume up buttons at the same time, and the remote device will reset. Then, put back into the pairing mode.
Step 3: If you want to restart Apple TV, press and hold Menu as well as Down tabs on your remote device.
Step 4: If the normal restart does not provide any help, try disconnecting your Apple TV from the power outlet. Afterwards, wait for ten seconds and then again connect it with the outlet. Sometimes, unplugging the Apple TV from the power source can prove to be a success.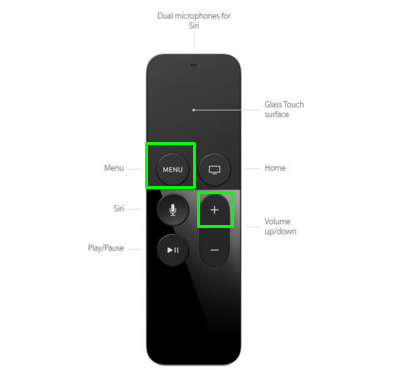 Step 5: If you see an exclamation mark in the Apple TV display triangle after light does not flash on your television, then you should change the Remote battery.
Step 6: If you possess an Apple TV 4 Siri remote device that is not connecting to Apple TV, the best thing you can do is carrying out of a Factory Reset program. For that, you require a USB cable through which you can connect remote device of Apple with iTunes and then perform the Factory Restore process. Hopefully, this should solve your Apple TV menu button not working issue.
Do You Have Problems Apple TV With Siri Remote?
A few of the end-users complained about the navigational speed of new Siri remote device. It has been found that one cannot change the device sensitivity. But, you can adjust the speed of scrolling if the touchpad is highly sensitive. In fact, the speed of trackpad is set to medium by default. To alter it, you have to go to Settings, Open Remote devices option and select Touch Surface Tracking checkbox. From there you select Slow, Medium, or Fast option and this can assist you in solving the problem of entering characters through the onscreen keypad.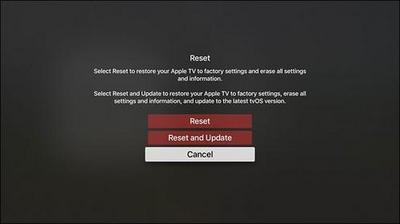 Important Tip: If you want to go directly to the end of the alphabet quickly, then press hard on the touchpad of your Apple Remote. Thereafter, the cursor will fly across the display in either of the directions. This is easy for users to choose characters on the onscreen keyboard.
If any of the above described procedures did not help you in resolving the problem of Apple TV remote button stuck, then you can arrange an appointment with Apple's Genius Bar. This application will scan your remote device and tell you the problem it faces. During the span, you can make use of iPad or iPhone as a remote device for your Apple Television set.
How to Make Use of Your iPhone or iPad as a Remote Device for Your Apple TV
If your still dealing with Apple TV remote right button not working, first ensure that you are making use of the same Wi-Fi network and have the HomeSharing arrangement. Then, follow the below steps:
Step 1: Connect your remote device to your Wi-Fi network at home, thereby ensuring that you have the Remote App.
Step 2: Be sure that your Apple TV is linked to same Wi-Fi. Switch on your Apple TV set. Go to Settings option and then open General. Then browse to Remote, and select Remote App.
Step 3: If necessary, type the Apple ID as well as the password you use for the purpose of home sharing. Then, get your device, and launch the Remote.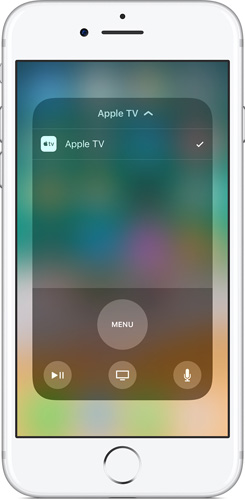 Step 4: Then Go to Settings and tap on Apple Television. For some time, the remote app will pair with the Apple Television. After the completion of pairing, you will be able to use iPad or iPhone for controlling Apple TV.
And here we have commenced our list of solutions for "Apple TV remote down button not working" issue. But if in case you come across any problem and if your Apple TV remote left button not working is just not ready to work, you will a pro, that is, Tenorshare ReiBoot. It is a one-stop problem-solver for all the iOS-related problems as well as all iPhone issues. It further has a free trial version too. The tool is very easy to use and it also has great benefits bundled up. We highly recommend Tenorshare ReiBoot to get your Apple TV in working condition back again.
Summary:
In the above article, we have discussed all possible solutions to eliminate their Apple TV remote device issues. Try these alternatives and provide the feedback whether this article helped you in anyway. Also, convey us any such tricks you know, which can help in resolving Apple remote device issues. You can mention the tricks in the comment section displayed below.