Usually, Apple TV is considered as the most consistent device for set-top streaming. Though being considered as the best one, its performance too depends on various factors including servers of any content channel, your data connection and so on. So if you are dealing with Apple TV "An error occurred loading this content" issue, there may be number of possibilities for the problem.
The below article will discuss how to fix error loading content on Apple TV and help you find an appropriate solution for the unwanted problem.
Solution 1: Try Turning Off Subtitles
If you like watching anything with subtitles, then you need to upgrade yourself. Though subtitles aid to understand the dialogs in crystal clear way, sorry to say, but turning subtitles on multiplies the data requirement on Apple TV. Subtitles increase the data bandwidth demand necessary for any video stream. If in case the Internet connection is sluggish, using subtitles can result in failed video streaming process. To turn off subtitles, simply navigate to Settings—>Audio & Video—>Subtitle Language.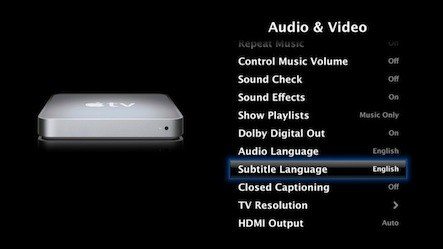 Solution 2: Make Sure You Have Good Internet Connection
If leaving subtitles off doesn't solve an error occurred while loading this content on Apple TV, it is time you check your Internet connection. It may be moderate and very slow. Data travels through various servers before reaching to your Apple TV. And when your Internet connection is slow, you will see Apple TV error loading content. To check if your Internet connection is fine, go to ATV's network test (which is built-in). Follow path Settings >> General >> Network >> Test Network.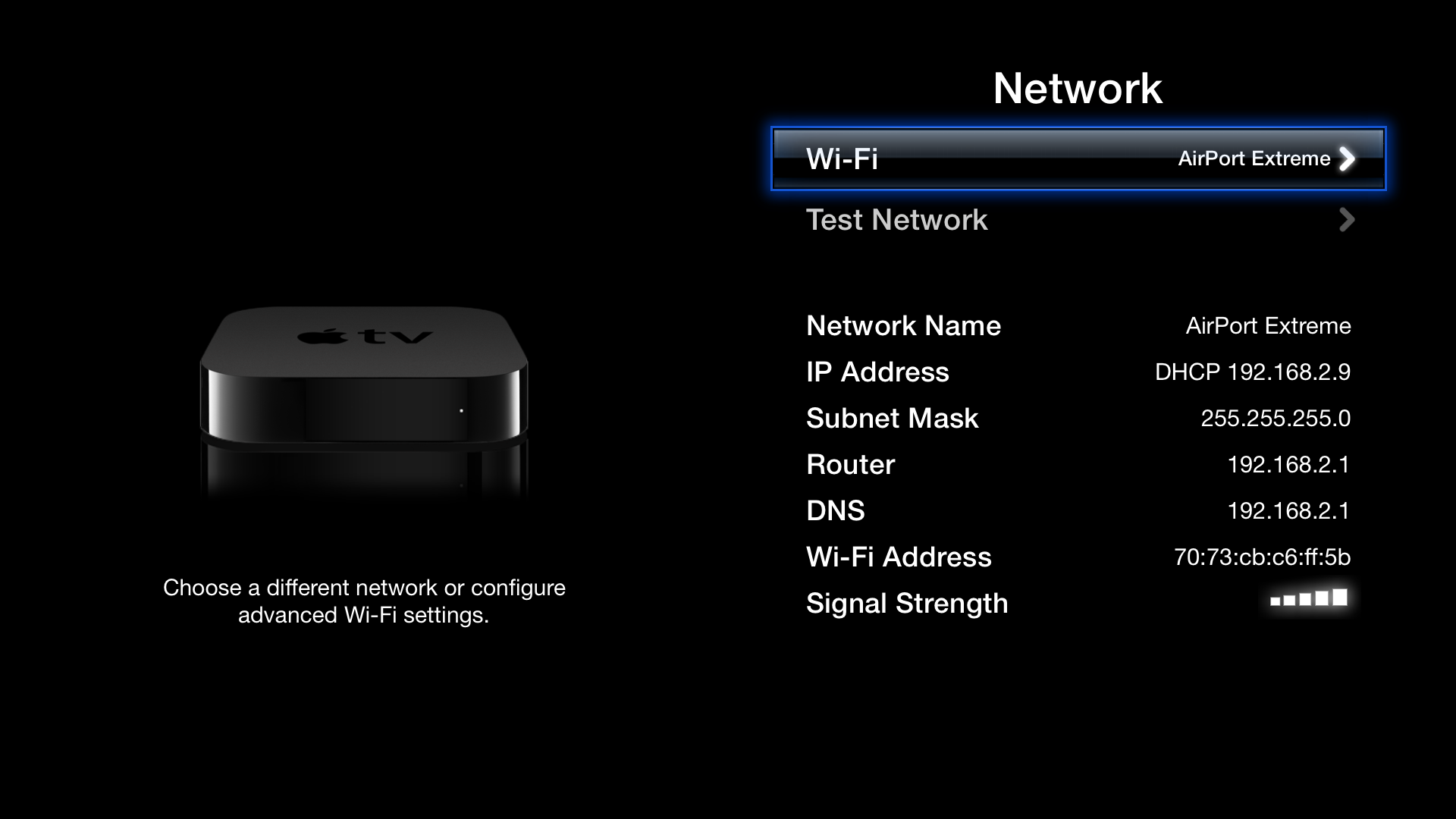 Solution 3: Trim Down the Video Quality
Apple TV assumes that all its users need to watch all the things in HD. Look fellas, high-quality is preferable, but what if your Internet is slow? In such cases, SD is the most preferable option. Simply change the video quality of Apple TV by going to Settings >> Audio & Video >> TV Resolution. If 1080p is selected, change it to 720p.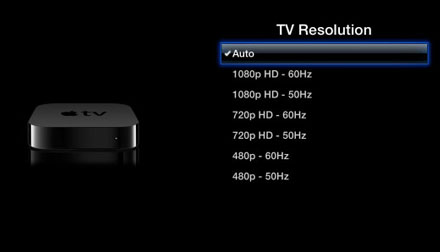 Solution 4: Check the Strength of Your WiFi Signal
People tend to keep their ATV within an entertainment console, which leads to interference with WiFi receiving signals. And this gives you the content loading error. You can verify the strength of your WiFi signal on your ATV going to Settings >> General >> Network. Usually, five bars are expected to be seen. In case you witness a weak signal, try connecting your Apple TV the router or modem using an Ethernet cable or simply move your ATV.
Solution 5: Switch Off Send Data to Apple Feature
By default, Apple TV sends data regarding quality assurance to Apple. Even though your privacy is taken care of, the network bandwidth is not. You may have buffering problems due to Send Data to Apple feature. So try turning it off. Go to Settings >> General >> Send Data to Apple.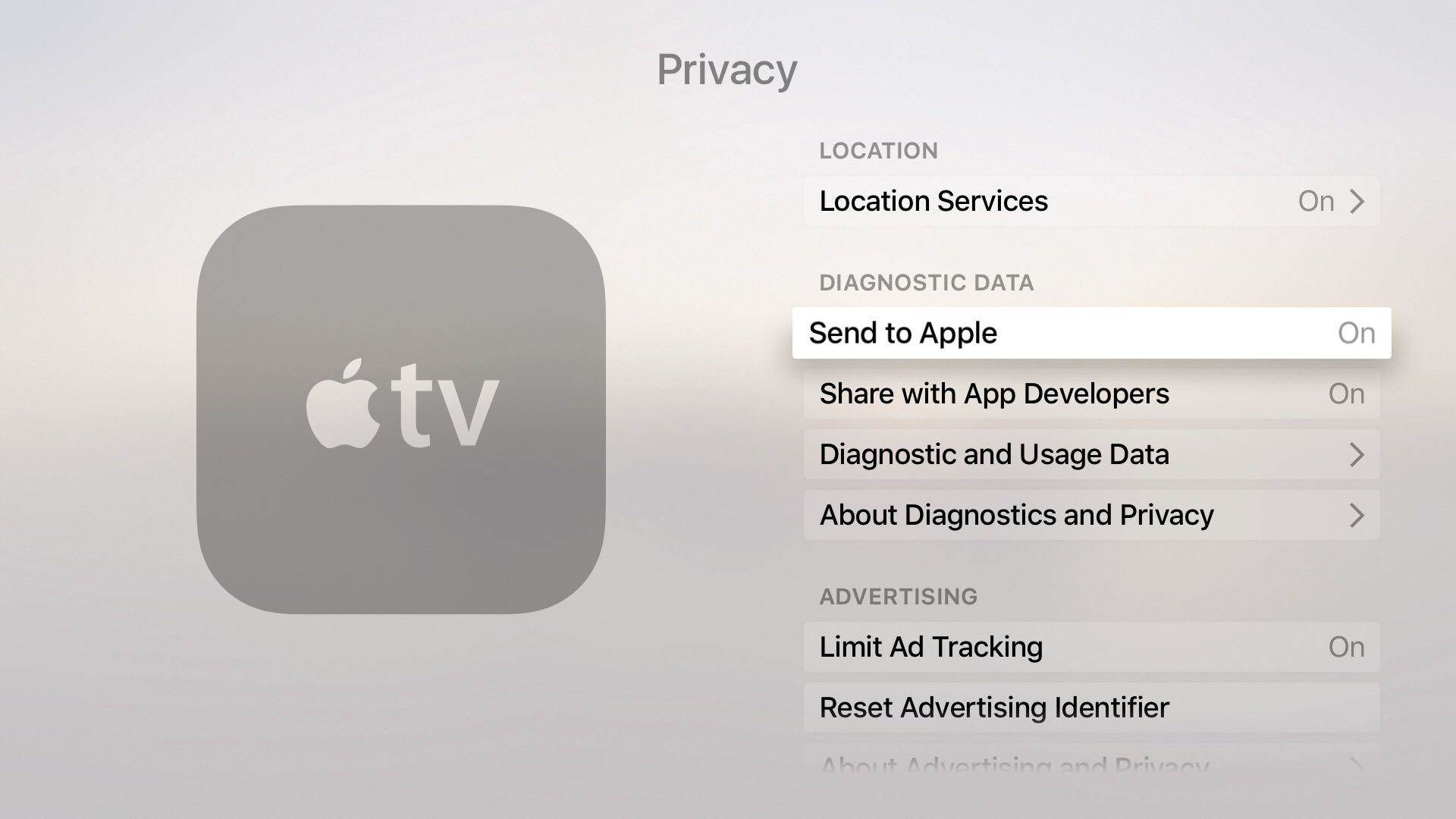 Solution 6: Turn Off Other WiFi Devices
Are you stilling find an answer to solve loading error on Apple TV? There are many device connected to your WiFi. Some of them may continue to use WiFi even when you are not. For instance, iPhone and iPad download updates when unused. So better keep these devices WiFi off when you are not using them. Simply go to the Settings and find the option where you can turn the WiFi off of these devices.
Solution 7: Use Tenorshare ReiBoot to Solve the Issue
When none of the above solutions work, the best option is Tenorshare ReiBoot. The software will no doubt help you solve the question asked by most of the ATV users—why does Apple TV say an error occurred loading this content? Follow below simple steps to solve the content loading issue.
Step 1: Detach your Apple TV by simply pulling out the HDMI cable as well as the power cord.
Step 2: Further, with help of a USB-C cable, hook up your PC and ATV. Take care to properly plug cable's one end to the PC's USB port and the other to your Apple TV's USB port. This port can be seen below the HDMI port. Make proper connection in order to get your device recognized by Tenorshare ReiBoot.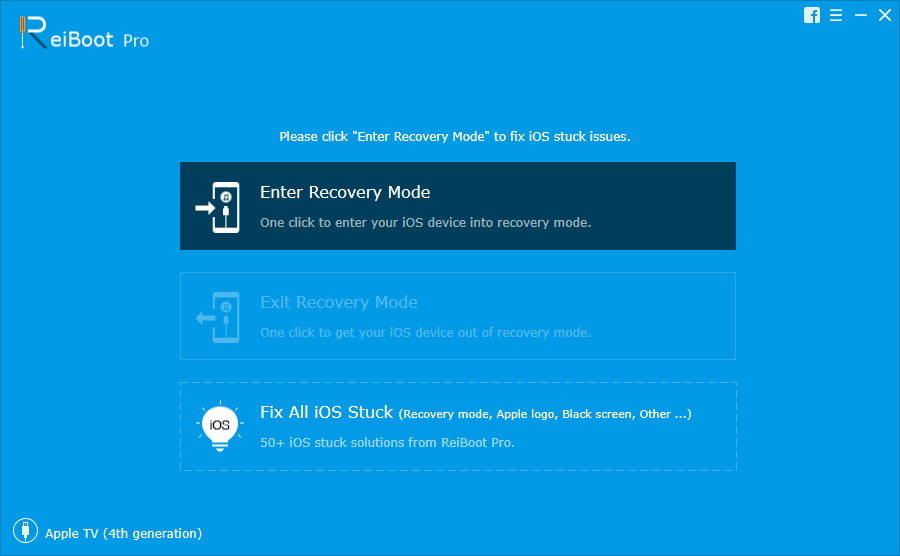 Step 3: Next, if already installed, merely open the software otherwise you need to download the software, install it and then open it. Once your ATV is detected, click on Fix All iOS Stuck option. Now select Fix Now.
Step 4: The latest Apple TV firmware needs to be downloaded online so as to fix the system. Once downloaded, click on Start Repair. This process of repairing will take few minutes or several hours (this depends on the issue though).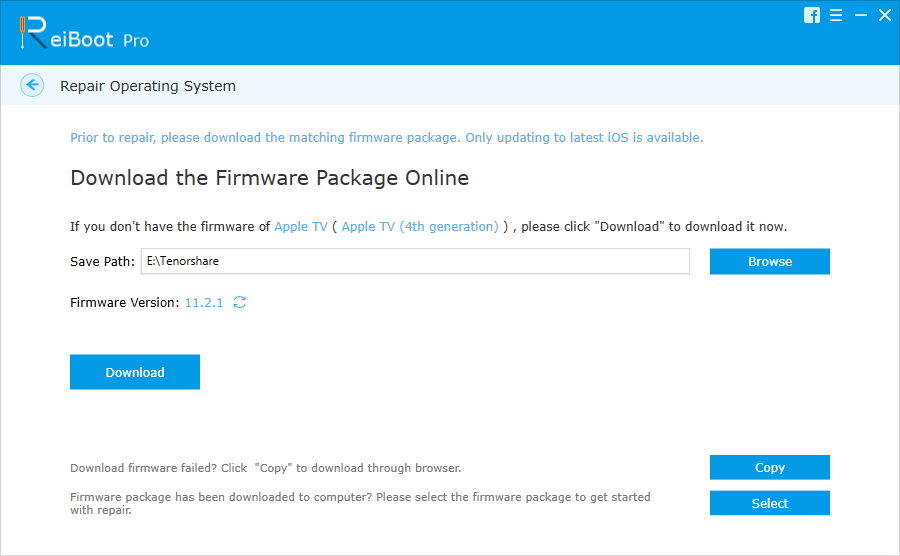 Step 5: Now that repairing is done, your ATV will be back to normal working condition and it will restart.
Summary
In the above article, we have explored various yet simple solutions to solve the issue regarding Apple TV content loading. Though Apple is capable of finding solutions for its product-related issues, Tenorshare ReiBoot will help resolve the problem in no time. It is the most trustworthy method to get rid of any Apple TV errors. Feel free to share any feedback related to above solutions as well as other solution, if any, by commenting below.
Free Download
For Win 10/8.1/8/7/XP
Secure Download
Free Download
For macOS 10.13 and below
Secure Download
Related Articles
comments powered by